With the advent of the entire vegan, gluten-free, organic, and healthy recipes industry, baking desserts has turned a brand new chapter and we're improvising our recipes and our baking styles each and every day to give way to more inclusive yet delicious recipes. When someone hears 'healthy desserts', it usually raises their eyebrows because the term can be classified as an oxymoron. But, with the aforementioned improvisations, nothing is possible. Thus, I present to you the top 10 healthy desserts from my blog which are not only extremely nutritious but also delicious, light, and probably effortless to bake.
If you do bake any of these, don't forget to tag me @shivesh17 and use the hashtag- #bakewithshivesh.
Why Healthy Desserts?
I do understand that when people turn to desserts, they're usually doing so with a desire to eat something sweet and something that fulfills the need for a dessert. A typical dessert has largely been conceived as something with lots of butter, sugar, heavy on the stomach, and fulfilling to the heart. While the last one is always desirable, the first three can easily be played with. With an entire population inclining towards looking at a healthy and balanced diet,  healthy desserts like smoothie bowls or flavored granola can really work wonders. Not only do these healthy desserts have an almost negligent calorie level as compared to a normal dessert, but they are also delicious. So, then, the question arises- why not healthy desserts?
Top 10 Healthy Desserts from the Blog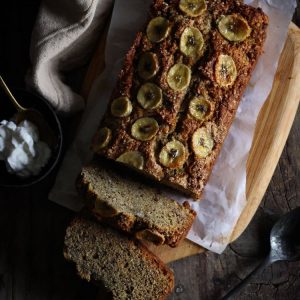 People all over the world are going healthy and I see so many friends of mine going along the same route. With the preferences of people changing over time, recipes have to become more and more conscious of the changes in choices. This banana bread uses organic whole wheat which means that it's way better for your digestive system and while you can not always trust whole wheat recipes, you can definitely trust this one!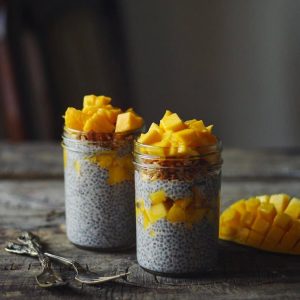 Chia pudding is my favorite pick for a healthy dessert breakfast and I make them all the time. This mango chia pudding is going to become your favorite breakfast option. It's healthy and delicious and will keep you going for the day. Plus, it really is the best way to make use of the remaining of the mango season. Mango chia seed pudding for the win!
3. Healthy and Gluten-free Quinoa Brownies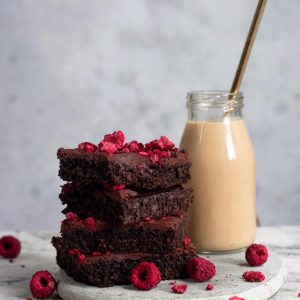 Using quinoa in these brownies not only make these brownies gluten-free but also healthier. What I also love about this recipe is that you only need one bowl to make it. You simply throw all the ingredients into one bowl and then 25 minutes later, you have the most delicious quinoa brownies!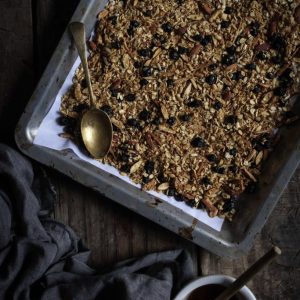 This blueberry-almond granola is perfect for breakfast or a quick snack. It is healthy, sugar-free, easy to make and so delicious. The best part about this recipe is that it is so versatile! You can add flax seeds, pine nuts or walnuts to your granola, I mean, you get the drift, right? The crunchy oats and almonds and the chewy blueberries come together beautifully with vanilla and some maple syrup. It takes hardly 5 minutes to mix every thing together and only 15 minutes in the oven.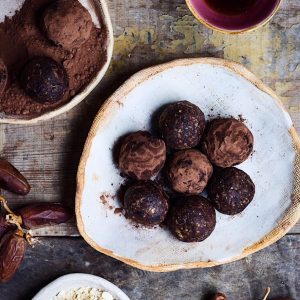 Y'all love eggless recipes and desserts that are healthy. These date bliss balls tick both the boxes. I love snacking and these date bliss balls make for the perfect snack- so delicious and are also guilt-free.
I love making these date bliss balls because they're very easy to make. You can prepare a big batch in just a few minutes. It uses some of my favorite ingredients like dates, oats, peanut butter, and maple syrup. I also add some shredded coconut to these date bliss balls for more flavor!
6. Ragi Crepes with Ricotta Cheese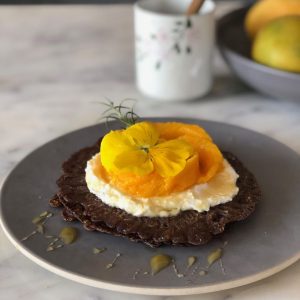 These beautiful ragi crepes with ricotta cheese do not even take a full thirty minutes to prepare and make which make them all the pleasing and fun to prepare! I do understand that not everybody wishes to go this healthy and everyone has their inhibitions about using Ragi flour. But, trust me when I say this, I am not someone who would agree to make something that does not appeal to my sweet tooth and these ragi crepes with ricotta cheese offer so much in one plate! They are healthy, filled with nutrition, amazing for the summer season, and heavenly!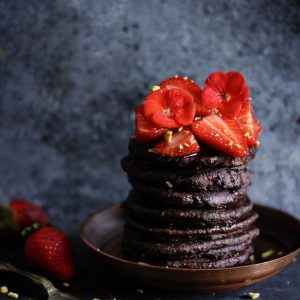 These healthy pancakes are refined flour free (oats ftw!) and refined sugar-free (100% pure maple syrup from Canada ftw!). After trying this recipe of healthy pancakes, you'll end up forgetting how the boxed ones look like and I bet you have all the ingredients too!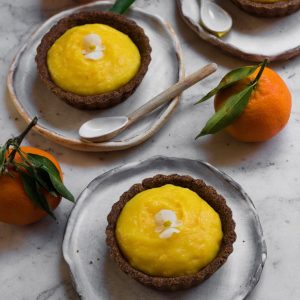 I make the shell of these orange tarts with oats and quinoa. I use black quinoa but you can use white quinoa also. I also use maple syrup to sweeten the tart shell instead of using refined sugar entirely. So here you go, you have a refined flour free tart shell recipe, that is packed with the goodness of oats and quinoa!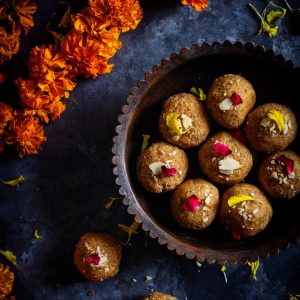 These balls are healthy, gluten-free, vegan, and refined sugar-free. My favorite ingredient here is the pure maple syrup. It allows me to replace-nutritionally empty- refined sugar with an alternative that's filled with antioxidants and vitamins! In fact, maple syrup could be a direct healthier substitute to refined sugar for your traditional mithais. I loved how in this recipe, maple syrup was able to bind everything together and impart its own unique flavor that complimented the other ingredients so well. With the festive season around the corner, you don't have to worry about watching your weight anymore!
10. Eggless and Gluten-free Chocolate Pecan Tart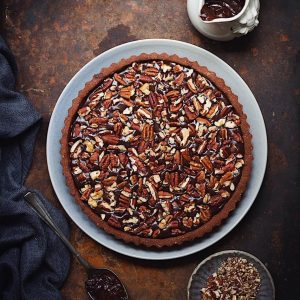 For all the chocolate lovers, I made this refined flour and refined sugar-free tart. This gluten-free chocolate pecan tart is made using oat flour and quinoa flour. Instead of sugar, I used maple syrup but you can also use honey. I do realize that having chocolate in a dessert will make you think that it is naturally unhealthy. However, this is a wrong misconception. This recipe requires dark chocolate which is actually loaded with antioxidants and energy! Plus, some chocolate never hurts, haha.