There is almost nothing that says love like a pan of homemade, gooey brownies cooling on a rack, filling your house with that wonderful aroma of comfort! When it comes to the handiest and my favorite desserts, brownies make it to the top of my list. After all, who doesn't love a slice of that perfect gooey brownie that's fudgy in the center but deliciously crisp and flaky on top? These tips for the perfect brownies will make you go gaga-er over brownies as they ensure the perfect texture, height, taste, and flavors in any brownie whatsoever. 
These perfect gooey brownies are rich, sweet, comforting and come with the added bonus of nostalgia. In this article on the tips for the perfect brownies, I'll share with you everything you need to know about brownies so that you can also make and enjoy your share of some perfect, gooey brownies!
If you're making any brownies from the blog, don't forget to use the tag #BakewithShivesh so that I can see what you guys are baking!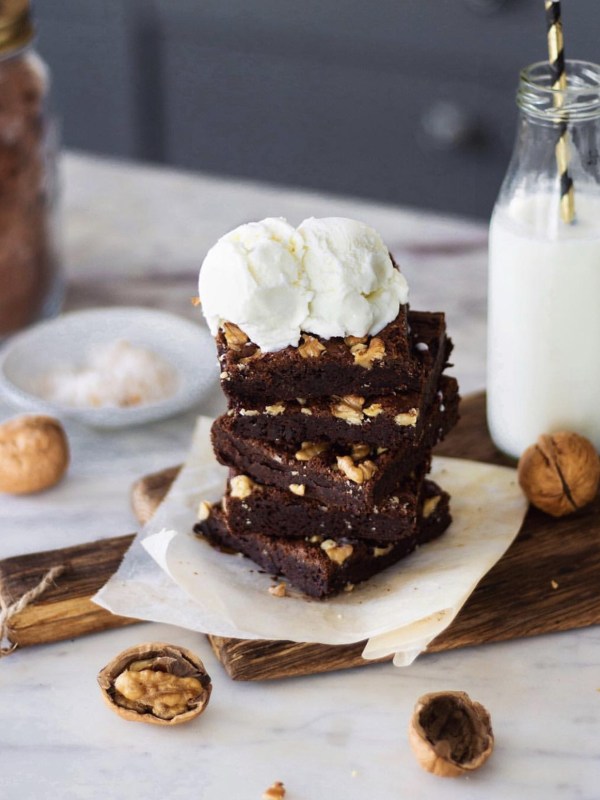 What can go wrong with brownies?
Now, all the tips and tricks articles on the website, including this one on the tips for the perfect brownies, are surely going to help you up your dessert game to another delicious level. But first- how can one go wrong with brownies?
Using chocolate that's not of a good quality is one of the very first mistakes that you can make with your brownies. The best brownies are always made with the best quality ingredients so if you can, splurge a little on the best quality chocolate you can get your hands on.

While making brownies, using granulated sugar instead of castor sugar can be a disaster as granulated sugar caramelizes on baking which will ruin the texture of your brownies. If you are using powdered sugar instead of castor sugar, make sure to sieve it before whisking away the brownie batter.

One of the most common mistakes that people make while baking brownies is overbaking them. In order to have that perfect amount of fudginess in your brownies, you need to bake it for the exact amount of time that's mentioned in the recipe so that you don't end up with hard, inedible brownies. 

Tips for the perfect brownies
The making of a fudgy brownie requires only a few basic raw ingredients that are easily accessible- flour, fat, and sugar. It is how you use these ingredients and what you add to it that determines what comes out of your oven! These tips for the perfect brownies will only guide you to not make mistakes. They will advise you the perfect permutations and combinations to reach your perfect brownies. 
1. Choosing good quality ingredients
Make sure to use the best quality chocolate and cocoa powder that you can get your hands on. The higher the cocoa, the more intense the flavor. When baking a perfect batch of brownies, every ingredient is important. You must always be aware of the quality of each ingredient and how it will affect your recipe. If you're confused about the brands of chocolate that are available in the market or what type of chocolate to use for your brownies, you'll find all the answers here. (attach link)
2. Substituting it right
If you're making eggless brownies, you can substitute egg with Greek yoghurt/ hung curd. Avoid using yoghurt set at home as it has excess water which will make your brownie batter watery. Eggs act as leavening agents and also provide that gooeyness to the brownies, hence it's very important to get your  substitute right or else you'll end up with dry, cakey brownies. 
3. Beating your sugar and eggs well
 Beaten eggs are one of the key's to success when baking the perfect gooey brownies. It's very important to whisk these two ingredients well as this will help incorporate a lot of air in the batter and will ensure very soft and fudgy brownies that aren't too dense and flat. I recommend using a stand mixer, fitted with a whisk or paddle attachment or a hand-held mixer fitted with beaters or a hand-held wire whisk. When using a hand held mixer, make sure you circulate it through the mixture to ensure that no lumps are formed.
4. Sifting your dry ingredients
Sifting is a process that breaks up any lumps in the dry ingredients and aerates it at the same time to ensure that your brownies are not dense. When flour is sifted with other dry ingredients, such as cocoa powder, this helps to combine them evenly before they are mixed with the wet ingredients. Sifting will also make sure that there are no lumps in the dry mixture so you can quickly incorporate them into the wet mixture.
5. No overbaking/underbaking
Make sure you don't under bake or over bake your brownies because that makes all the difference. Always follow your recipe's baking time (toothpick test doesn't work here!) and bake your brownies until they're done. I usually bake my brownies for 30-35 minutes at 180 degrees Celsius and they turn out perfectly well but if you're following some other recipe, make sure you stick to 'em numbers!
6. Letting your brownies chill
Now, I know it's very tempting to just take out your perfect gooey brownies from the oven and dive right into it but I cannot emphasize harder on how important it is to let your brownies cool for 10-15 minutes before you take them out on the pan. As the brownies are supposed to be soft and fudgy, they'll crumble very easily when they're still hot. So make sure you set your brownies aside and I can assure you, the result will be heavenly!
With these tips for the perfect brownies up your sleeve, you'll never go wrong with your brownies again. These brownies also keep really well in the fridge so you can make a batch and store it for a special occasion or whenever you fancy some fudgy, chocolatey deliciousness in your life!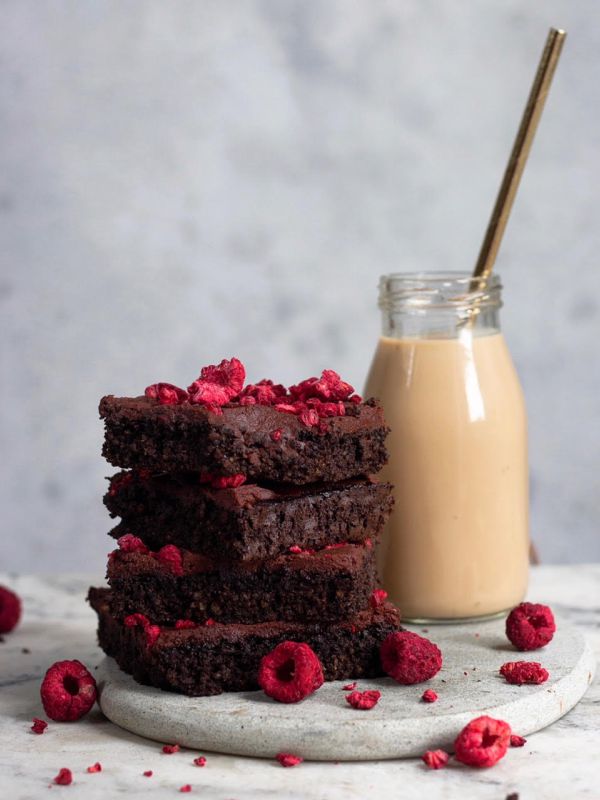 Some brownie recipes from the blog