Banana bread is a classic everyone loves. I do too and I make it very often. But this time I decided to do it differently. I decided to use organic whole wheat from 24 Organic Mantra instead of my regular all-purpose-flour. Guess what? It wasn't only healthier but tasted better too. This is the best of both worlds banana bread!
People all over the world are going healthy and I see so many friends of mine going along the same route. With the preferences of people changing over time, recipes have to become more and more conscious of the changes in choices. This banana bread, like I said, uses organic whole wheat which means that it's way better for your digestive system and while you can not always trust whole wheat recipes, you can definitely trust this one!
So without further ado here is the organic banana bread recipe for all of you to try!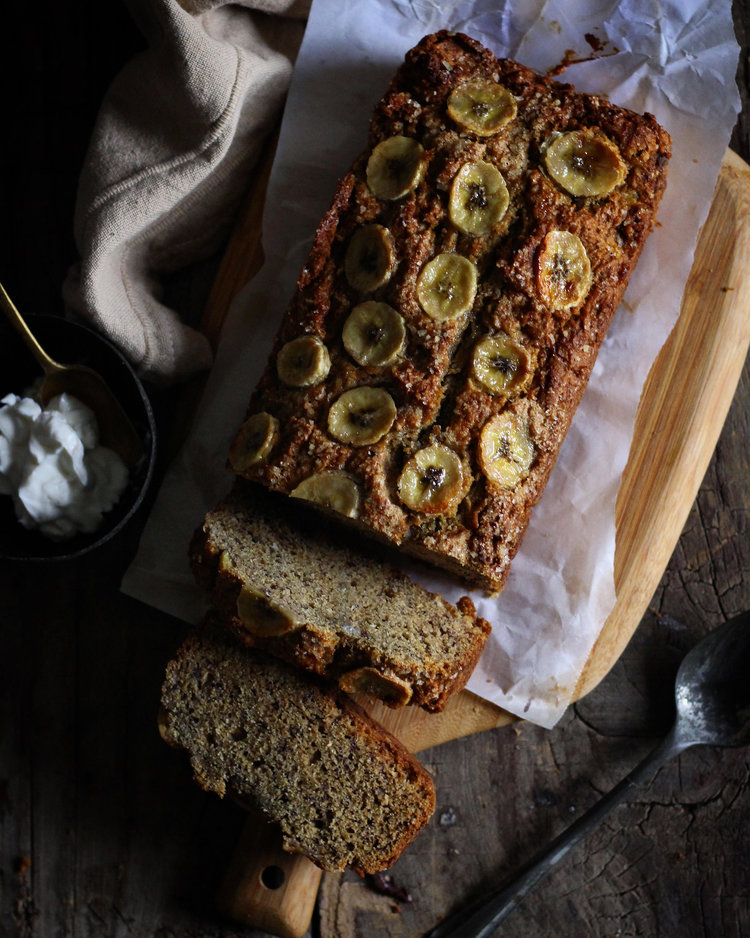 INGREDIENTS
PROCEDURE
Pre-heat the oven to 190C
Combine wheat flour, baking powder, cinnamon, nutmeg, ginger powder and coconut
In a separate bowl combine oil and sugar. Add ripe bananas and eggs. Mix well.
Combine dry and wet ingredients. Do not over mix.
Transfer to a prepared loaf tin. Top with banana slices and sprinkle with some organic sugar.
Bake at 190C for 40-45 minutes.