This gorgeous looking Raspberry Oats Smoothie shouts healthy and it definitely is!
Smoothie bowls are gaining popularity in the food industry almost like a wildfire and how can I not experiment about with them? Besides this Raspberry Oats Smoothie, you can also try the utterly delicious Blackberry smoothie present on the website! These smoothies are absolutely perfect because they are effortless, time-friendly, and super-duper nutritious!
Having a smoothie bowl in the morning is possibly one of the best ways to start your day. There is also the added advantage of customizing the toppings as per your liking. I have topped this Raspberry Oats Smoothie with some fresh strawberries, dragon fruit, and raspberries! You can even sprinkle in some nuts and some chocolate chips for added flavor!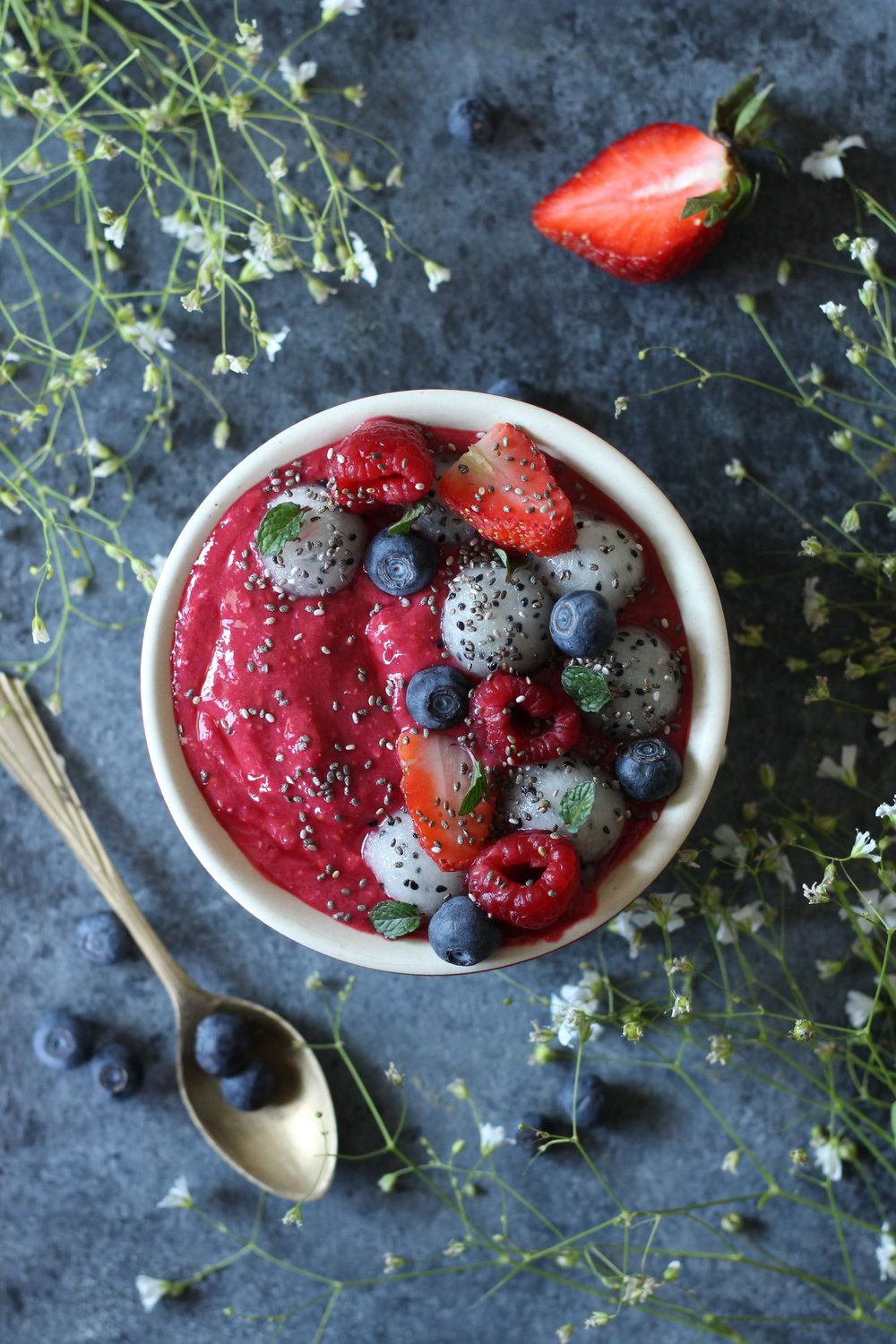 INGREDIENTS
2 cups frozen raspberries
1 frozen banana
1/2 cup milk
1/4 cup yogurt
1/4 cup oats
PROCEDURE
Blend all the ingredients in the blender until everything is well combined and smooth