I love banana bread in all shapes and forms. So, it's not surprising that I've shared several banana bread recipes on the blog in the past. But you can never have enough of it, right? So here you go, the much requested for recipe- eggless banana bread! You'll be happy to see that this recipe only calls for very simple and basic ingredients. It is also pretty easy to whip up and the result? Delicious!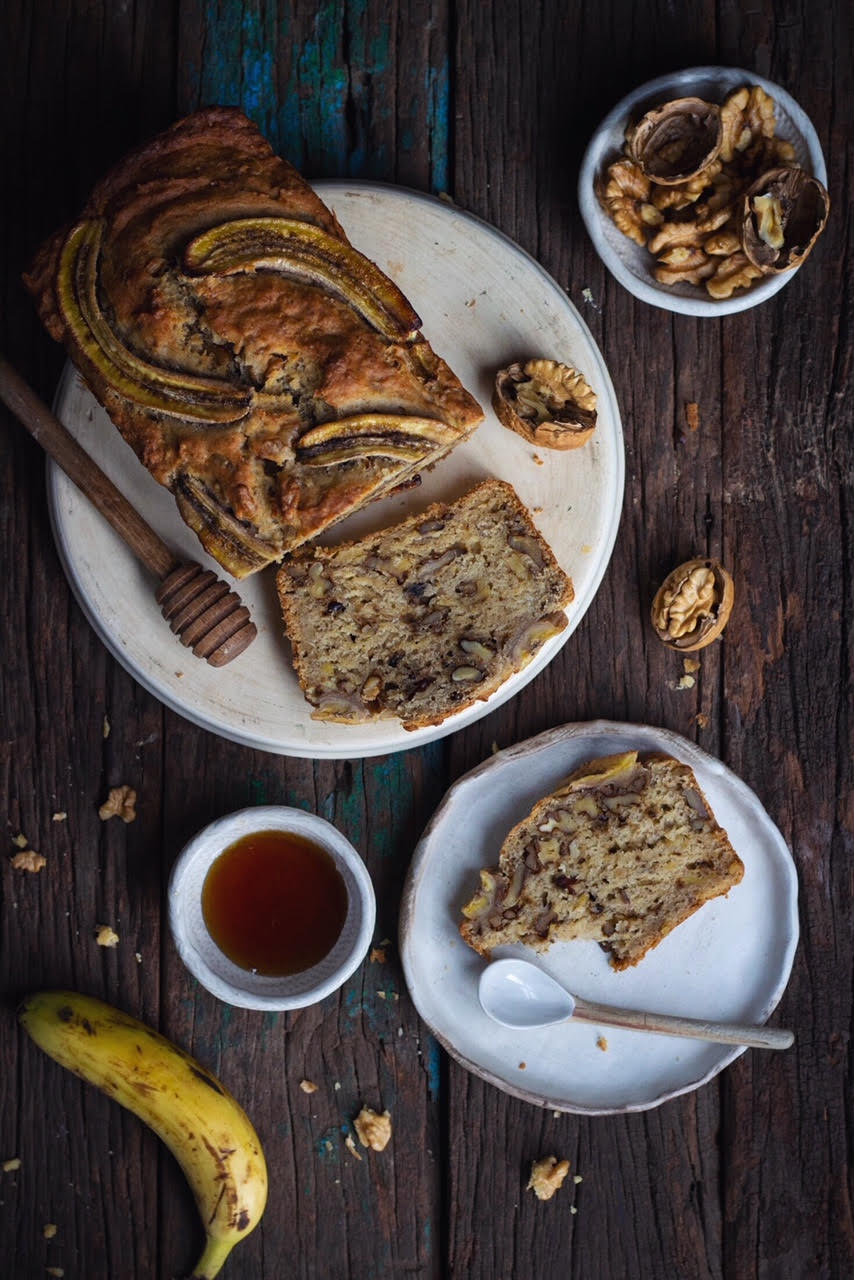 Substituting eggs in banana bread
My readers love eggless recipes but I am particularly excited to share this eggless banana bread recipe because you don't need any 'egg substitutes' like yogurt to make this. Eggs provide binding and moisture in a recipe. Mashed ripe bananas efficiently substitute eggs in various recipes, including this bread. Now usually when you replace egg in a recipe with mashed bananas, for example, in brownies, you're able to taste bananas in the final product. Since bananas are already the hero of the recipe here, I worked around my favorite banana bread recipe and eliminated eggs by adding more mashed bananas and some milk. The batter comes together beautifully and the bread is just how you want it to be.
Tip to ripen raw Bananas
It is absolutely imperative that the bananas you use for the recipe are ripe. Raw bananas would not impart the desired flavour or moisture to the eggless banana bread. I like to put the bananas in the oven at 200 degrees for 15 minutes before mashing them. This both softens and ripens the bananas, making them ready to use for this delicious eggless banana bread!
How to make eggless banana bread at home
This eggless banana bread is flavorful. The texture is beautiful and the aroma makes it irresistible. I also fold in some crushed walnuts because I love the bite they lend to the bread. You can also use some pecans and raisins. That would be so good! I love this eggless banana bread as it is but if you like, you can also top it with cream cheese frosting.
Some more banana bread recipes on the blog:
If you bake this banana bread at home, please don't forget to share a picture with me on my Instagram using #BakeWithShivesh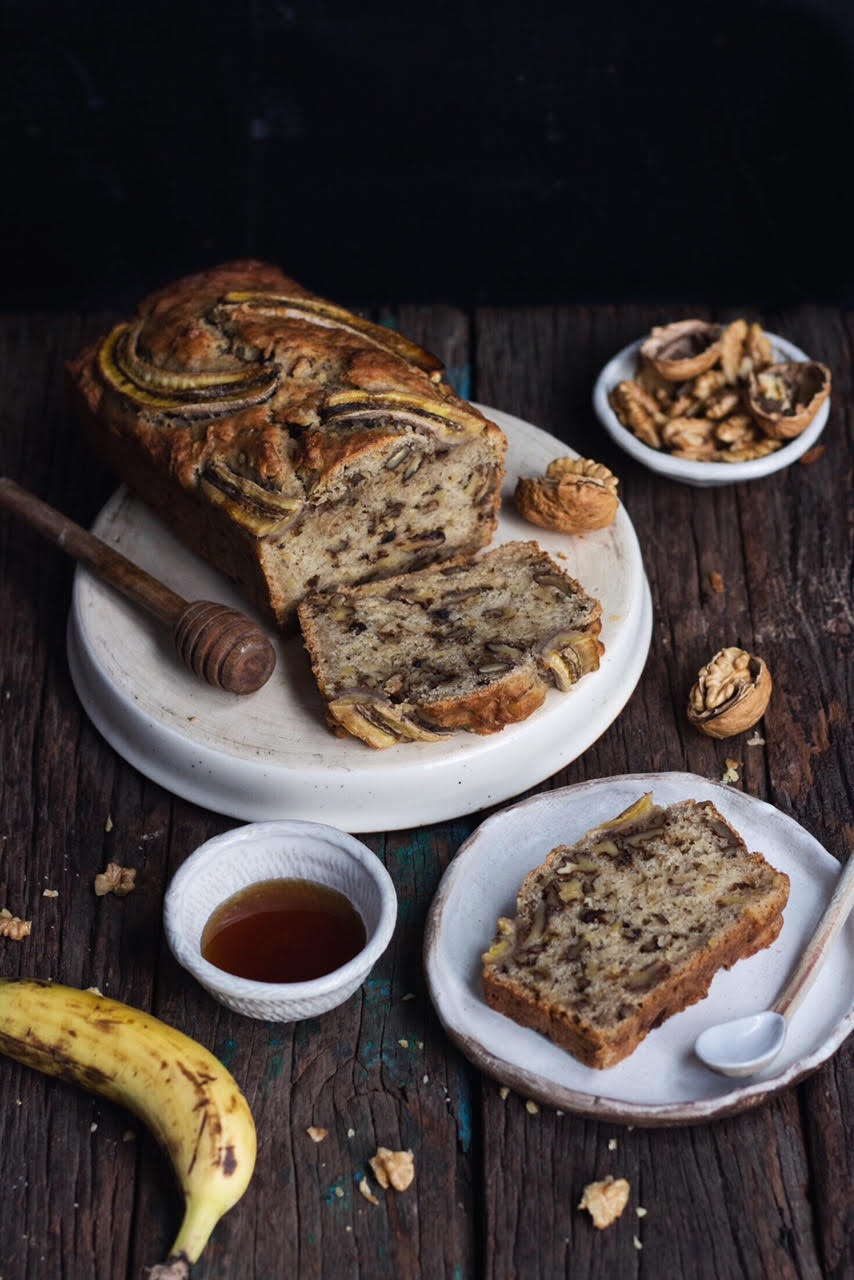 Eggless Banana Bread Recipe
EGGLESS BANANA BREAD
This eggless banana bread is flavorful. The texture is beautiful and the aroma makes it irresistible. Make sure you use ripe bananas. I usually bake my bananas at 200C for 15 minutes before mashing them and using the recipe
Ingredients
2 cups (240g) all purpose flour (maida)
1 teaspoon (4g) baking powder
½ teaspoon (3g) baking soda
1 teaspoon (4g) cinnamon powder
½ teaspoon (2g) ginger powder
¼ teaspoon (1g) coffee powder
½ cup (113g) butter, softened
¼ cup (50g) castor sugar
1+1/2 cup (450g) mashed bananas
½ cup (120mL) milk
½ cup (63g) crushed walnuts
Instructions
Pre-heat the oven to 180C. Line a 9" X 4" loaf pan with parchment paper
In a large bowl, whisk flour, baking powder, baking soda, cinnamon, coffee powder and ginger
In a separate bowl beat butter and sugar, until the mixture is fluffy
Mix in the bananas and use a fork to make sure it is well incorporated.
Combine dry ingredients with the wet ingredients but do not over mix. Beat in the milk.
Fold in the crushed walnuts. The batter will be thick.
Transfer the batter into the prepared loaf pan and bake at 180C for 40-50 minutes,