One of the most popular questions I receive is whether there are any egg substitutes available for the recipe. Out of all the ingredients given, everyone seems to be concerned with an egg substitute. While I would always suggest to use the given ingredients, it is understandable that a lot many of you cannot opt for eggs for valid reasons. Whether you avoid eggs for health, cultural, or dietary reasons, it should not hinder your baking dreams.
To start off, it seems like a responsibility on my part to include a range of recipes that do not include eggs. Eggless Banana Coconut cake, Eggless Pistachio cake, Eggless Tiramisu, Eggless Mango Mousse are a few amongst the many eggless recipes. These cakes give you the same satisfaction of a delectable and appetizing dessert that any other recipe with with eggs in them might provide! 
Why use eggs in recipes at all?
I have seen so many people complain about how eggless recipes are better and more convenient. However, it's not that convenient. Eggs are used in baking because of their versatile nature. They act brilliantly as binders, leavening agents, and thickeners. Also, they help create a good structure for most desserts. So, choosing the right egg substitute is a very essential process for whenever you are baking anything eggless. The role of egg also varies in different desserts and hence, using egg substitutes correctly is what your dessert comes down to.
Why Egg Substitute?
It is unfair that some of you have to limit your food options just because of one ingredient. For this very reason, this article is meant to provide A variety of best possible egg substitutes. This, so that you can enjoy all your favourite food and desserts without any limitations! But, before we get onto the list of substitutes, it is essentially important to know the exact amount you require to replace one egg in a given list. This is to ensure that you do not mess with the balance of proportions of the rest of the ingredients. Egg substitutes are considered to be a little tricky. But, in reality they really are not and any of the following egg substitute can easily give you a beautiful dessert! 
The rule of '4'
Normally, I would suggest that for every egg that you replace, you either add ¼ cup or 4 tbsp of the egg substitute. This means that you double the amount in proportion, in lieu of the number of eggs required for that recipe. Note that certain substitutes work best for only some type of desserts. I have put in all the information required to know which Egg substitute suits which sort. But, it is always a good idea to try out your options yourself in the kitchen according to how you want the taste and texture to be like! 
Best egg substitutes
In this article, I am going to talk about the best 6 egg substitutes that are convenient, easy, and don't disappoint.
BANANAS 
Bananas are delicious, versatile fruits that act as the best egg substitute. Note that the darker the peel, the better the banana for your recipe!
So I am using ¼ cup of mashed banana to replace one egg. Replacing eggs with bananas in recipes like pancakes, brownies and other desserts is perfect. It not only gives structure and a fluffy texture to our dessert but also a great sweet taste! But remember that bananA does have a strong taste and adding it to a dessert will alter its taste a little. So make sure to use bananas as an egg substitute for recipes in which you won't mind its taste.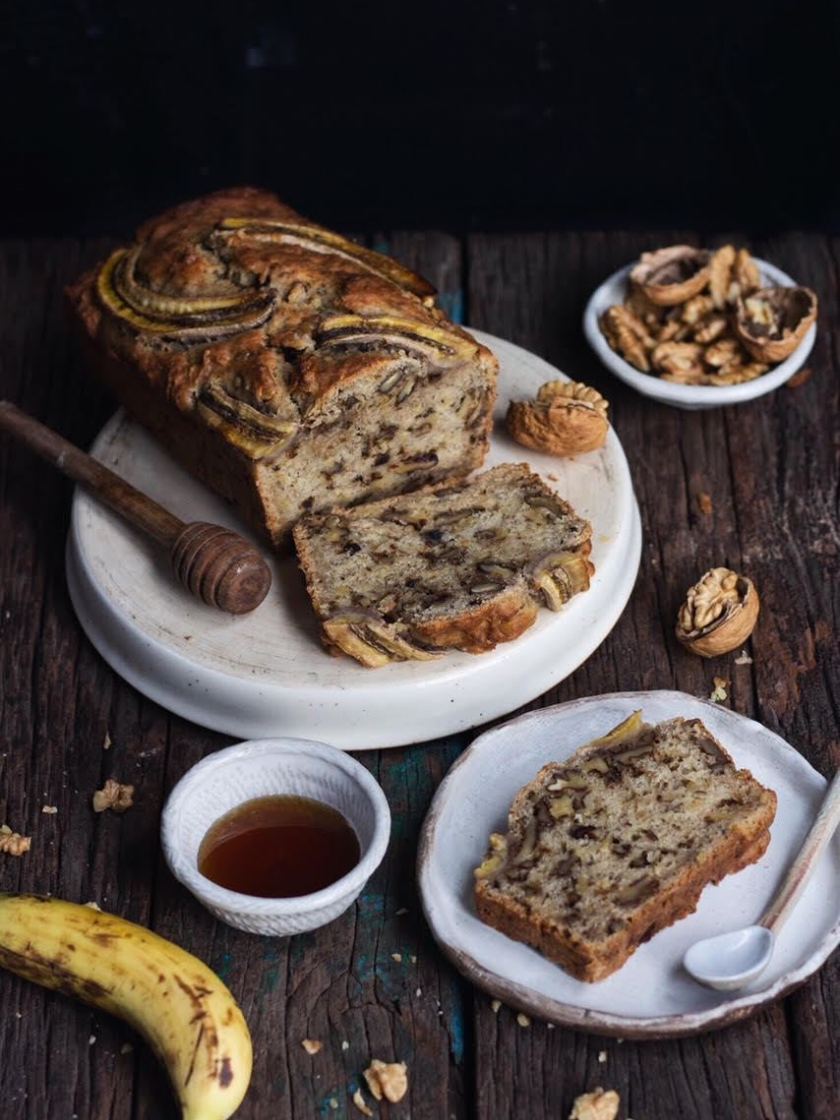 YOGURT
Yoghurt is a great egg substitute, I love using it in my eggless sponge cakes. Yoghurt not only adds a great taste to our recipes, but the natural fats in it makes the recipe even more fluffier and rich. ¼ of a cup yoghurt will be able to replace one egg. Things to keep in mind while using this simple egg replacement is use thick yoghurt. If your yoghurt is homemade there are chances that it can be loose. If so, I recommend straining the yoghurt and separating the excess liquid. If your homemade yoghurt only has a little bit of water, you can add it as is. No need to strain it then. I love to use yoghurt for my 'no bake eggless brownies' they turn out super fudgy and delicious.
Yogurt Tip
A tip that I want to share with you is, for extra fluffiness, I love adding baking soda to my yoghurt. Also, letting it sit for 5-10 minutes is essential. Baking soda helps the yogurt foam up and becomes bubbly. The "Eggless coffee and walnut cake" recipe on blog uses the yoghurt + baking soda as an egg substitute!
Sourcream Tip
SOUR CREAM can also be used in place of yoghurt. Since sour cream has a higher fat content it can actually mimic the fats in an egg and make our recipe extra rich and moist. One egg can be replaced by ¼ cup of sour cream. It acts as just the perfect egg substitute!
Buttermilk tip
In the same dairy category, BUTTERMILK which is basically milk + acid can be an excellent egg substitute in waffles and pancakes! You can either use vinegar or lemon juice to add acidity to your milk, or even use store bought buttermilk. I made some super yum 'eggless waffles' using buttermilk instead of eggs.
Condensed Milk
I think we all have used condensed milk one time or another while making desserts. It works well as an egg substitute. ¼ cup of condensed milk can replace one egg perfectly! Since it sweetened, just remember to adjust the quantity of sugar. It is best used in recipes like cakes and fillings like lemon curd. 'Oreo cheesecakes cups' on the website is eggless and uses sweetened condensed milk as a egg substitute.
Even though condensed milk is a dairy product, a vegan version of the same is also available. So if you are on the hunt for a vegan egg substitute, this can be perfect for you! All in all, just adjust the sugar in your recipe and this will act as a perfect egg substitute!

Flax Egg
Flax egg is a godly egg substitute and honestly my go to go substitute! A flax egg is basically a mix of 2 ingredients. It only has Ground flax meal and water.  The ratio is of key importance here, so I am use 1 tbsp flax meal and 3 tbsp water.
Note that Flax meal is nothing but powdered flax seeds. If you have flax seeds at home, all you need to do is blend them to a powdered consistency. Here, it is important to note that 1 tablespoon of flax seeds will give you about 2 tablespoons of flax meal. So, the volume almost doubles up. You should always measure the freshly powdered flax meal before mixing it with water.
This mixture rests for 5 minutes until it becomes like a gel. Ground flax meal will absorb the water and become thick. It will also give our goods the perfect fluffy-ness and texture. This is why I would advise you to not rush this step and wait till the mixture becomes thick! Flax eggs are highly used in my kitchen and I love baking my 'eggless whole wheat apple cake' using this egg substitute.
To know more about flax egg as an egg substitute, click here.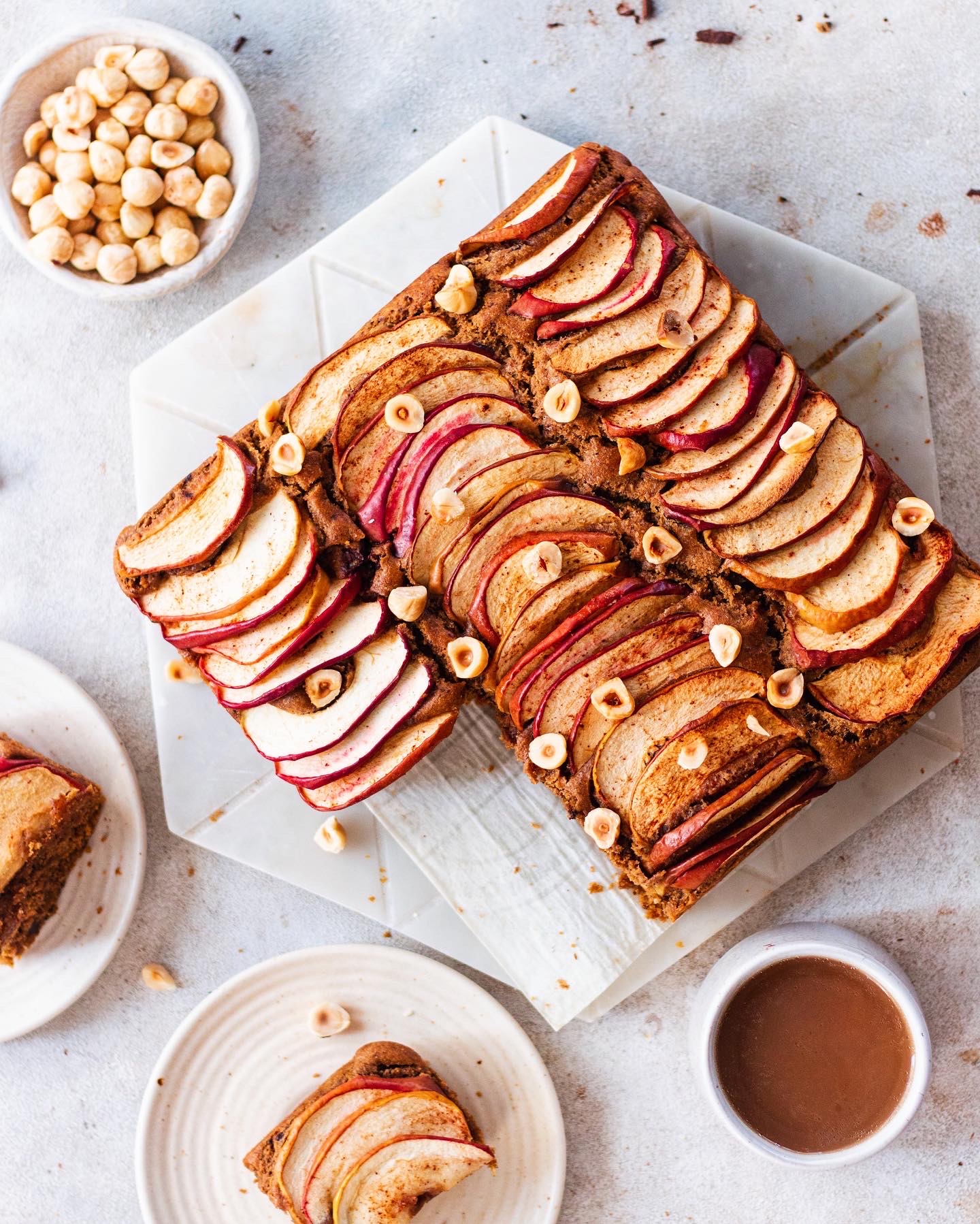 Chia Egg
Just like flax seeds, chia seeds have great absorption and coagulation properties. Here, you don't need to blitz your chia seeds or turn them into a powders form like we did for flax egg. Chia seeds when mixed with liquid, swell up and form a gel like consistency. To make a chia seeds egg-just mix 1 tbsp chia seeds and 3 tbsp water. This will replace one egg.
This can take longer than a flax egg. Chia seeds can take up 5-10 minutes to gel up. I personally love how chia adds a nice slight crunchiness to our desserts. I usually use a chia egg in my brownies and cookies. Basically anything that doesn't have a very light texture, as chia egg can make things denser. Note- Chia as an egg substitute does not get the lightness to your cake sponges.
Applesauce as an egg substitute 
This might seem like an odd ingredient but applesauce works great as an egg substitute. You can find sweetened/unsweetened apple sauce in shops. But, be careful if you get the sweetened version then you might have to adjust the sugar in your recipe. Now, applesauce does not have much taste of its own, which is perfect as it can take over any flavour that we add to it. ¼ cup of applesauce means one egg is replaced. If you do not have access to apple sauce, it can also be easily prepared at home by cooking cored-peeled diced apples in water and blitzing it using an immersion blender!
For more eggless video recipes, check out my Youtube channel!