I've special memories associated with vanilla. As a kid, summers were all about multiple scoops of vanilla ice cream as dessert. To this day, not much has changed. I still bake a vanilla flavored cake every other day and eat my desserts always topped with some creamy vanilla ice cream!
All of these desserts have one thing in common- Vanilla! If you're into baking like me, then you most likely have a small bottle of this elixir in your pantry. It is one such magical ingredient that can transform and bring out the taste of any dessert you make. So I have combined all the knowledge I've got to help you learn about some vanilla basics and how it's best used!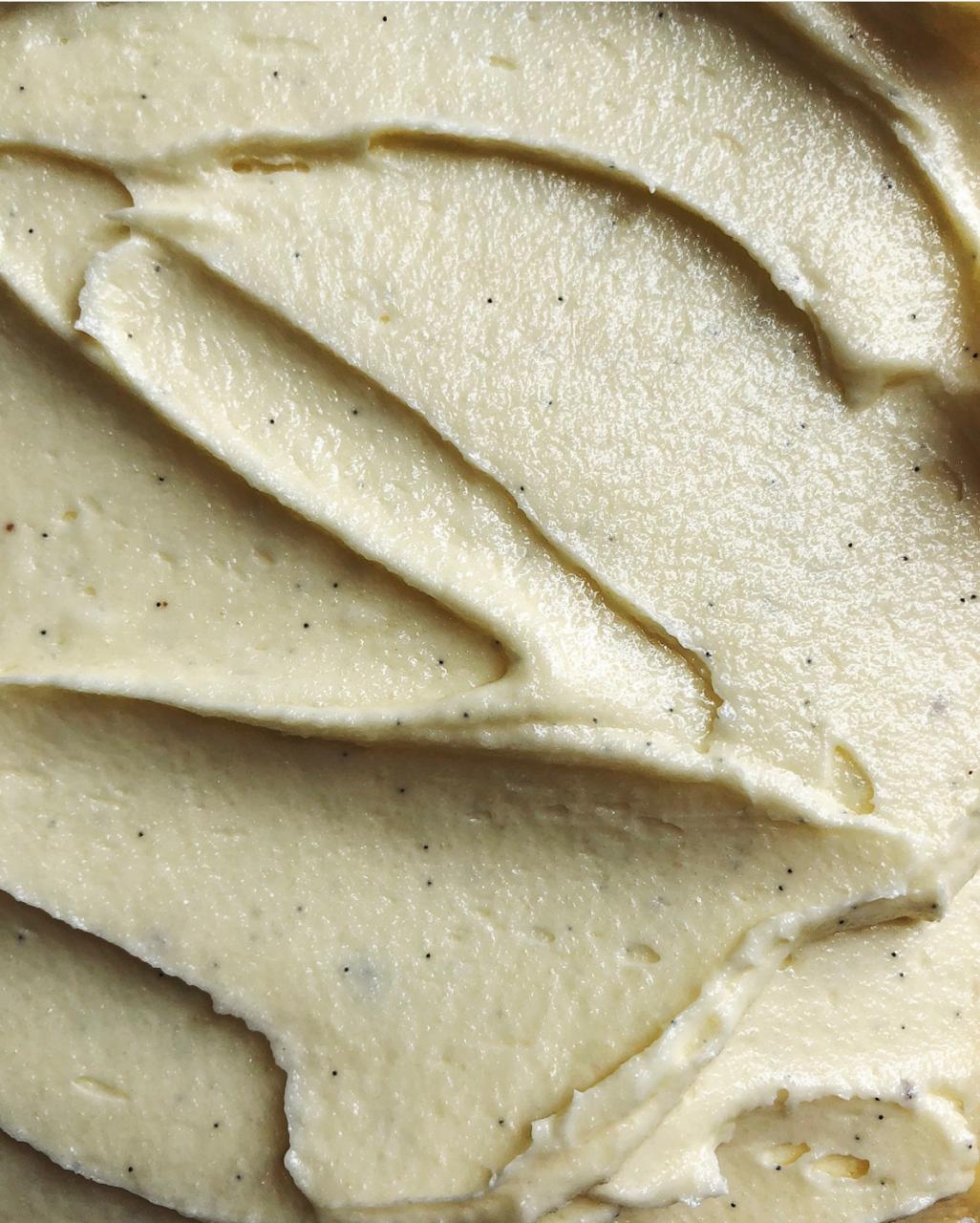 Common forms of Vanilla
Vanilla Beans: Vanilla bean has a much stronger flavor than vanilla extract or essence and using the seeds of a bean can help bring a completely new dimension and look to your dessert! I absolutely love the texture of vanilla beans in my buttercream recipe.
Vanilla Extract: This is the most common form of flavoring used by bakers. It's also the most readily available. Vanilla extract is made by soaking the vanilla beans in alcohol for about a month or so. When shopping for vanilla extract, make sure you check for "pure" labeled on the bottle as this ensures a good quality product in your hands!
Vanilla essence: Vanilla essence is nothing but a chemically produced version of vanilla and hence, it's cheaper than extract. Since essence is made with artificial ingredients, it has a less natural flavor as compared to extract. It can be used as a substitute for vanilla extract or for recipes where vanilla is not the key ingredient but I'd always recommend you to use good quality vanilla extract or vanilla beans in all your recipes to get the best results!
How to Store Vanilla Beans
It's very important to store your vanilla beans properly if you want to get maximum use out of them! I prefer storing my beans in an airtight container and then keep the container in a cool, dry place. After the seeds have been used, the pods can be kept in a sugar bowl which will infuse the sugar with a nice vanilla flavor! Vanilla extract, however, can be stored at room temperature indefinitely.
How to make Vanilla Extract at home
There is certain joy and satisfaction in making certain things at home and one of those things is pure vanilla extract! It is hassle-free, requires only two ingredients, and gives you so much control over the flavor. Moreover, you don't have to worry about wrongly picking up an artificial one from the market! Here's how you can make your own extract at home:
Slit the vanilla beans down the middle so that the seeds are visible. Put the beans in a jar and pour vodka till the beans are fully submerged. Store in room temperature for 8 weeks or more, depending on how strong you want your extract to be.
Don't want alcohol in your extract? Follow the same steps to seed your beans and then submerge them properly in glycerin. Store at room temperature for 8 weeks or more, and then use it as needed.
This homemade vanilla extract is like magic in a bottle. Once you make your own extract at home, there'll be no going back!
How to pick up good quality Vanilla Beans
When looking for vanilla beans in the market, always choose the ones that look plump, long, and pliable. The longer the beans, the better the flavor. Good quality vanilla beans come from Madagascar, Indonesia, and Mexico. You can also smell the beans to check quality- they should smell nice, fresh, and pure vanilla. Since these beans dry out fast, buy only as much as you need and from a good, reliable source. I buy my  beans from the INA market or Modern Bazar in Delhi.
How to use a Vanilla Bean
If your recipe calls for a generous amount of vanilla and you want to use a vanilla bean, all you have to do is scrape out the seeds from the pod. Here's how you can do so:
Split the bean from between so that the seeds are visible.
Holding the bean from one end, scrape the seeds out with the top of your knife.
I'd recommend you to use the seeds immediately and to not waste that empty vanilla pod! Add it to a jar of sugar to give it a nice vanilla taste.
Making Vanilla Sugar at home
For recipes where you can't substitute vanilla sugar or if you simply want to make some to use for your tea or desserts, here are two methods that will make this process easier for you:
After using the seeds of your vanilla bean, don't throw our empty pods. Put them in an airtight jar of sugar and store for two weeks or more. The longer you keep it, the better the flavor.
If you don't want to wait for two weeks, you can make your own vanilla sugar by mixing vanilla extract and powdered sugar to form a paste. Spread this paste on parchment paper and allow it to dry for a day. If you're in a hurry, leave it in the oven at low temperature. Once it's dried up, powder it using a spoon and a sieve. And there you have it, your very own vanilla sugar!
My favorite brands of Vanilla
I believe that using good quality ingredients brings you one step closer to making the most delectable, fool-proof desserts. At our kitchen, my team and I absolutely love working with Vanilla extract/beans by Sprig for all our baking.
Another great option is using Vanilla Extract by Goodness. You can find it here on Amazon.
Best Vanilla Recipes on the blog
Now that you have gathered all the right knowledge, it's time to experiment! If you find these tips useful and end up making any of my vanilla recipes, don't forget to tag me on Instagram. Happy Baking!