I am a winter person. I love the cold weather, the snow and overflow of warm sweaters and jackets. Thankfully in Delhi, we get a good dose of winter every year. However, staying in Delhi also means getting a super intense dose of summer in all its glory, haha! One thing that I absolutely love about summer is the fresh produce that we get and all the great summer desserts we can make by playing around with all the summer flavors. 
There are so many summery desserts on the blog. I have also done a round up of the same. You can check this link to see some of my favorite desserts for summer.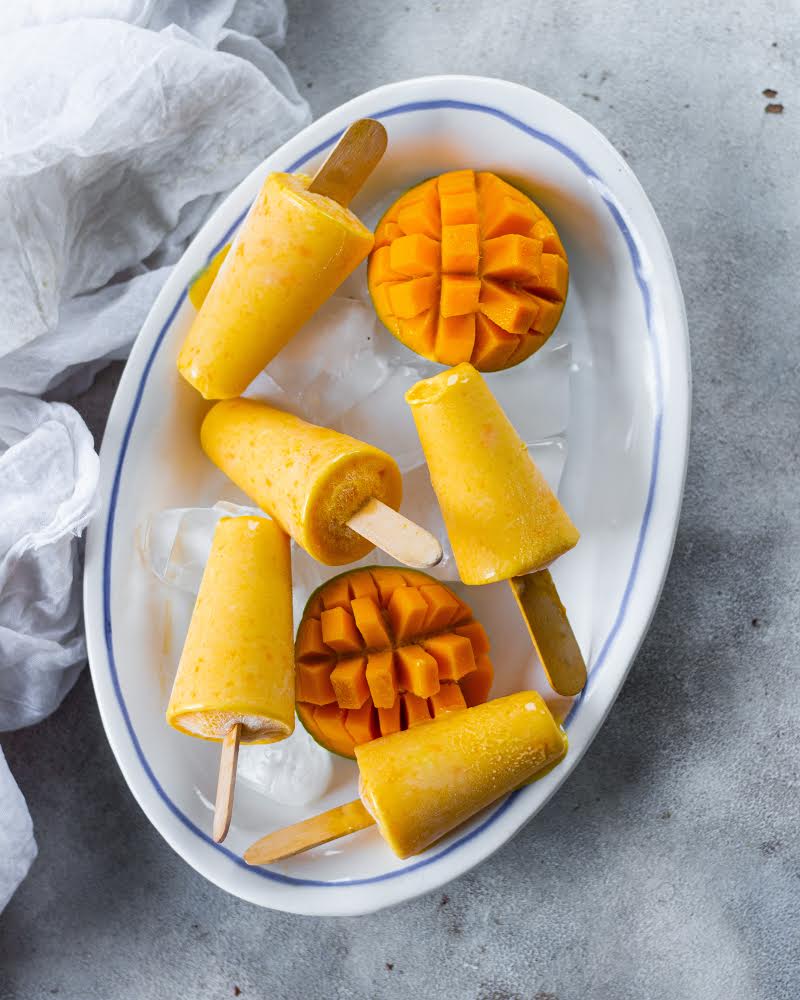 Fruity summer flavors
Summer is all about fruits and this is why I want to talk about all the must have fruits and fresh produce that we get during summer and ways in which we can use it.
Mango
Of course we start with the king of fruits which is also the national fruit of our country. I don't think I need to tell you why mango is a must for summer desserts. There are different kinds of mango – Alphonso being the most popular. Others include Chaunsa, Dasheri, Kesar, Langra, Mulgoba, Neelam, Raspuri, Himsagar, Totapuri, and Benishan. 
This fruit is beautiful in all its types. But my favorite has to be the sweetest one- Alphonso and Chaunsa would be the next best thing. These two types work best in desserts.
Pineapple
Apart from the tricky part of cutting a pineapple, I think I love everything else about it. Pineapple is the perfect summer treat for someone who loves a bite in their fruit and loves a good balance between sweetness and tartness. Some of my favorite pineapple summer desserts include Pineapple Lemonade, and Pineapple and Musk Melon Sorbet .
Coconut
This is another great tropical treat. Coconut water quenches your thirst and keeps you hydrated. There are so many different ways to use coconut and one of my favorite recipes from the blog is the Carrot-Coconut Cake. 
Citrus
A little bit of acidity and a little bit of tartness is what brings the oomph factor in so many desserts. Citrus fruits are the best provider of the same. I love to use both, the zest as well as the juice of the citrus fruits. This includes lemon, orange, grapefruit, and lime.
Cherries 
Cherries are an absolute delight. It is a great fruit that cools your entire system down and saves you from the heat. You know those big, chunky, dark maroon cherries that we get? Those are my personal favorite. They go beautifully in cupcake recipes, and ice creams. 
Apart from these we also have all berries, watermelon, musk melon, kiwi, peaches and so many more. But the ones I have mentioned above are the ones that you must make summer desserts with. They pair so well with all kinds of creamy and icy desserts.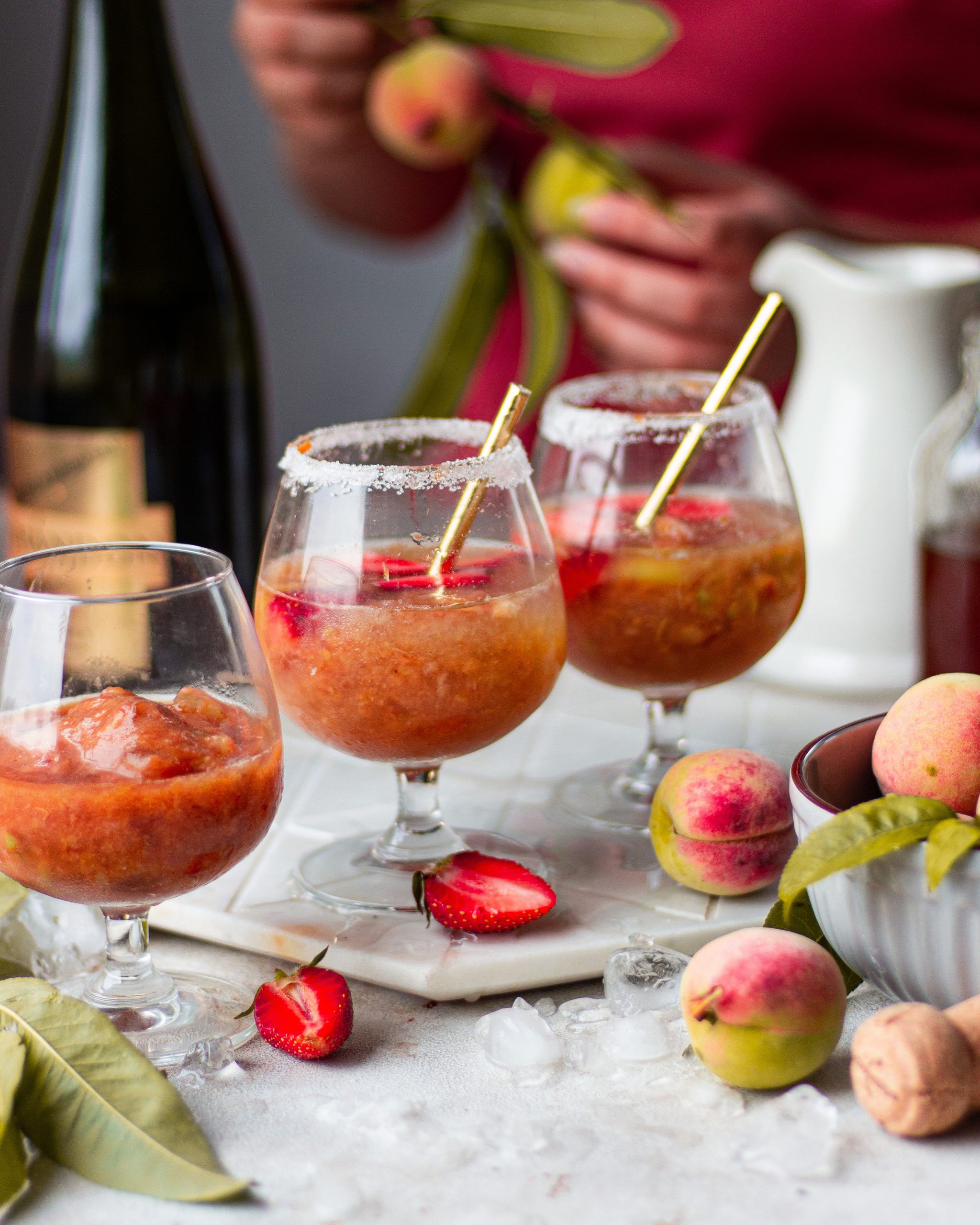 The best flavor combinations for summer desserts
Summer desserts can best be categorized into creamy desserts, icy desserts, and fruity desserts, don't you think? For creamy desserts we have tarts, cheesecakes, ice creams and gelatos. Icy desserts consist of popsicles, and granitas. For fruity desserts, we have sorbets, and sherbets. There are so many summer flavors that we can play around with and make light desserts that are delicious. 
Mango-coconut or Mango-Lime
I mean, these flavors scream tropical goodness and give you the perfect balance of sweetness, acidity, and tartness. Every bite is a dream come true. Some of my desserts that highlight these flavors include Mango Coconut Loaf Cake. Another thing that works great with mangoes is the earthy flavors that you get from spices like cardamom, and nuts like pistachios. Check out the Mango Custard Tart recipe to see what I mean.
Strawberry-Basil or Watermelon-Basil
This combination is a classic and an all time favorite of man. When you want something super easy and super fresh, make some watermelon juice with some basil and you are good to go!
Pineapple- Musk Melon or Pineapple-Mango
Pineapple-mango is another classic flavor combination. But the not so common pineapple-musk melon combination is a must try in my opinion. Check out the Pineapple and Musk Melon Sorbet recipe I just made. It is out of this world.
Lemon or Lemon-Cream cheese.
Lemon is one of my absolute favorite ingredients to bake with. It is a star ingredient on its own and I like to make it shine. A simple Lemon Tart is my favorite but if you want to try new things, lemon and cream cheese go really well together. Try the eggless lemon cupcakes with cream cheese frosting and break the lemon and meringue monotony. 
Grapefruit – Spices 
I know grapefruit isn't the most popular fruit here but I personally love the flavor and the look of this gorgeous fruit. It is a citrus fruit that goes beautifully with spices such as cinnamon, cloves, cardamom, and even with herbs like mint, and rosemary. All of this screams summer and I really hope you try using it. I made a grapefruit tiramisu once and it turned out amazing! 
Unique flavor combinations for summer desserts
Everyone should experiment once in a while and these not so common flavors will help you do just that. Add them in ice creams, make summer coolers, cheesecakes and no bake tarts and indulge in the beauty of summer. Try: 
Cinnamon- Banana- Cherry 
Mango- Pineapple- Jalapeno 
Lemon – Lavender 
Strawberries and black pepper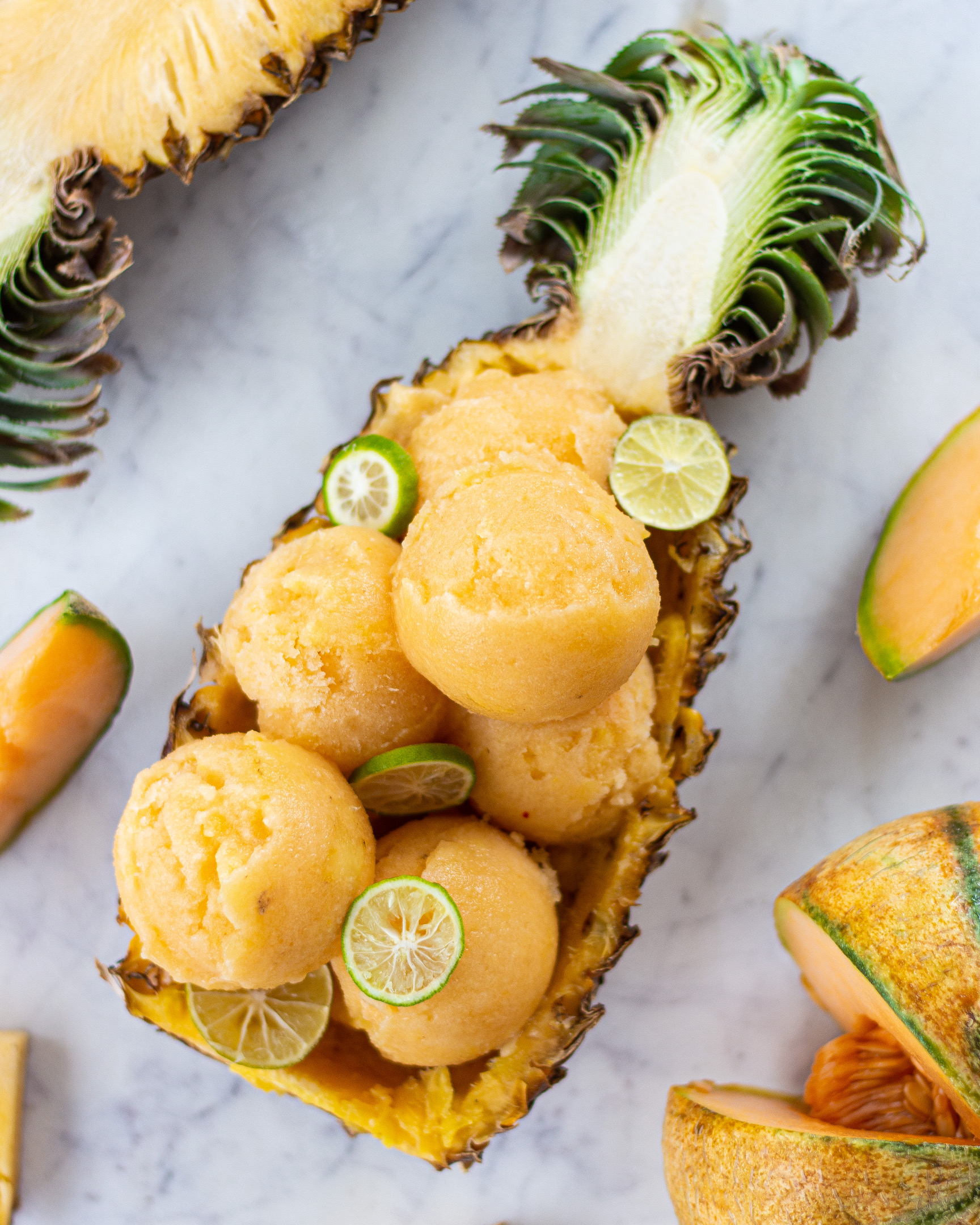 If you try any of my recipes do not forget to share pictures with me on my Instagram @shivesh17