Sugar, sugar, sugar..the essence of a dessert, the soul of baking. So simple and easy, until we got hit by different types of sugar- brown sugar, caster sugar, icing sugar, stevia, maple syrup. The list goes on! There are so many different varieties of sugar available today in the market, it is honestly difficult to keep track. Very often I get asked by people what is the difference between these types of sugar and where we can use them.
I am here to let you in on my sugar stash, haha! All the possible information you need on different types of sugar, their taste, and texture. The first thing that comes to your mind when I sugar is probably the sweetness, right? However, there is so much more that sugar offers to our baked goods. And before we dive deep into the types of sugar, let's understand what is the fundamental role of sugar in baking.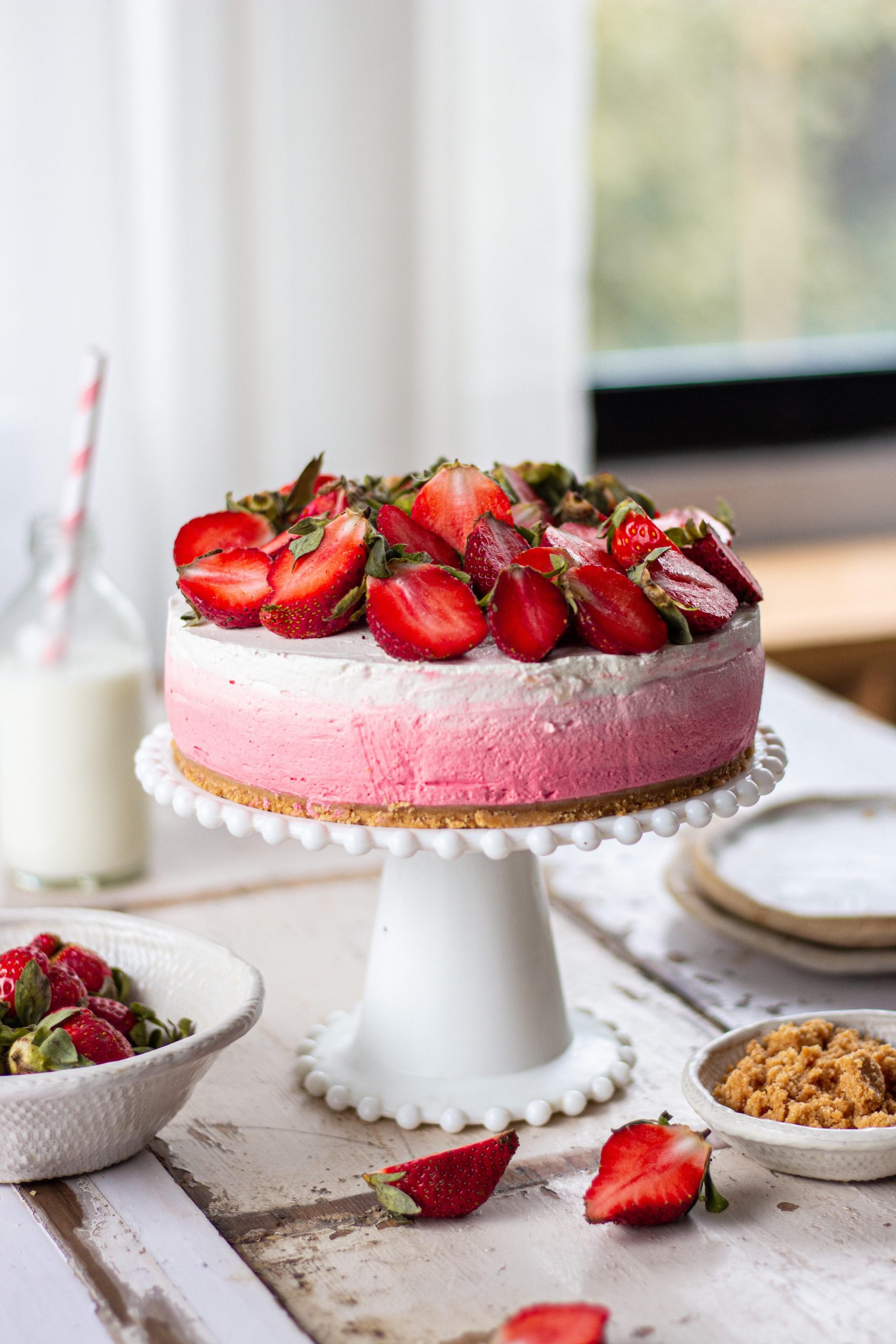 Role of sugar in baking
Sugar adds flavor and sweetness to our baked goods. There are types of sugar that even add a depth of flavor and lend a caramel-y taste like brown sugar.
It keeps our baked goods soft and moist. With the addition of sugar, during the baking process sugar locks in moisture which results in our baked goods being moist.
As a preserving agent when added to jams and coulis or even things like cakes, it helps these products last longer.
When dissolved in warm water, sugar helps in activating yeast during the fermentation process. The yeast is fed using sugar to speed up the process and help yeast activate better.
Sugar helps in browning. This reaction is called a Maillard reaction, when there is sugar in a substance on contact with heat it changes color and caramelized.
Sugar is a stabilizer. When whisked with butter or egg whites, sugar is known to trap the air and help in stabilizing.
Types of sugar
1. White sugar
White sugar is the most common type of sugar used in baking. This type of sugar is derived from the sugarcane/sugar beet plant. It is commercially sold in three varieties.
Granulated sugar has bigger crystal-like pieces and is not very commonly used in baking. Because of its size, granulated sugar can be hard to dissolve while mixing batter and can leave an unwanted crunch later when the goods are baked. However, it can still be used to make a caramel, fruit coulis, or fruit jams. As long as you are directly heating and melting the sugar crystals, it is good to go. You can still make caramel, or fruit coulis, and jams with granulated sugar. As long as we are directly heating it, it should be okay.
Caster is also known as superfine and breakfast sugar is finer in size. This type of sugar is the preferred baker's choice. Because of the perfect size of the sugar grain, this dissolves easily into batter and bakes really well. Caster sugar can be used to make literally anything, be it cakes, pies, cookies, or muffins.
Icing sugar is the finest version you can get, it is basically powdered sugar. Commercially, icing sugar comes with cornstarch added to it to prevent clumping. This type of sugar is used to make frostings, icing, or even dust on top of cakes.
2. Brown sugar
Brown sugar is mildly less processed than white sugar as it still has molasses in it. It comes in two varieties: light brown and dark brown which is determined around the quantity of molasses added to each variety. More the molasses darker the color. Brown sugar results in more moisture and chewiness for our baked goods. Brown sugar works great in cookies or in deserts where you want to add caramel-y taste. For both light and brown sugar, I use the brand Tate and Lyle. I love using brown sugar in my cookie recipes in combination with castor sugar. Brown sugar adds the chewiness whereas the caster sugar adds the crunch. To see what good brown sugar does to your cookies, you can try my Chocolate Chip and Pecan Cookies.
3. Jaggery (gur or shakkar)
Jaggery is very commonly used in almost all Indian households. It is a popular type of sugar that is unfined and has molasses. It comes in two forms, large chunks which are called gur and powdered form called shakkar. Now in my experience, I prefer buying the powdered form, rather than blitzing it at home. Blitzing the jaggery at home to make shakkar can result in paste-like substance because of the moisture content in it. Jaggery along with sweetness is also known to have certain health benefits. It is known to improve iron, helps in digestion, and also improves immunity. This is slightly less sweet than white sugar. I have used jaggery in my Gluten-Free Brownies, honestly one of the best brownies I have ever made! Usually, I get gur in bulk from my local grocery store and for jaggery, I buy Organic India.
4. Coconut palm sugar
Coconut palm sugar comes from the dehydrated coconut sap and has a lower glycemic index. As coconut sugar does not come from sugarcane, the taste can be a little different with hints of coconut. This type of sugar is also known to have iron, zinc, calcium, and potassium present in it which can be great for our bodies. Using coconut sugar in recipes that are tropical or have coconut present in them already would be great. My personal favorite way is to sprinkle some on my mangos and dive right in! You can buy coconut palm sugar from brands like sprig and urban platter.
5. Liquid sweeteners- honey, maple, and agave nectar
Apart from the types of sugar that are dry, there are also liquid sweeteners like honey, maple, and agave available to us. I love how amazing these liquid sugar substitutes taste and I'm notorious for dousing my pancakes in them. While baking they can make your baked goods a little dense. Liquid sweeteners are also a perfect way to sweeten your smoothies, oatmeals, tea, and coffee.
Honey is the most popular liquid sweetener that is produced by honey bees. Honey is sweeter than white sugar. It is also known to have antioxidants, antifungal and antibacterial properties. In my kitchen, we use honey from the brand Dabur.
Maple syrup, which is derived from the maple trees, is another type of liquid sweetener. I love maple syrup, I add it to my granolas, yogurt bowls, chia pudding, and to my coffees too. Maple syrup is also vegan and is widely used as a replacement to honey. Although maple syrup has an incredible taste, it is slightly on the expensive side. It is also sweeter than white sugar. I use MacDonald's maple syrup.
Agave nectar, just like tequila, is derived from the agave plant. I mean, that sounds great already, haha! Agave nectar is native to Mexico and does not contain any alcohol. This type of liquid sweetener is similar to the taste and consistency of honey. However, it is vegan and can be used interchangeably for recipes calling liquid sweeteners like honey or maple syrup. Agave nectar is also sweeter than white sugar.
If you want to dive into the world of liquid sweeteners, you can try my Double Chocolate Granola, or just use them to top my  Oat and Banana Pancakes.

6. Stevia
Stevia is a sugar-free sweetener that is derived from a plant called Stevia Rebaudiana. It comes in two forms, powdered and liquid. Baking with Stevia is known to leave behind a slight licorice aftertaste and is also much, much sweeter than sugar.
7. Natural types of sugar- fruits
Fruit, nature's candy is widely used in baking. Baking is made so much more flavourful when fruits are involved. My most used fruits in baking that add natural sugars are bananas, applesauce, and dates. All of these provide sweetness and so much flavor to baked goods. I usually add bananas to my banana breads, muffins or pancakes. I lean towards using the spottiest banana to get the maximum natural sweetness. For applesauce, I like adding it to pie fillings and oatmeal. Dates are caramel goodness, ah! They taste unreal. I love using them in truffles, cookies, cakes. My favorite, however, is to make date caramel with them, you can find the recipe here- Date Caramel
Now the sugar world is your oyster! If you happen to make any recipes from the blog, don't forget to tag me on Instagram and use #Bakewithshivesh. Happy Baking!