I assume you are all practicing social distancing and if not, please do! The virus has hit India and how. In this entire episode of the virus doing the rounds and people in utter chaos and despair, I though it best to post some self-isolation recipes. Baking is highly meditative. I know some of you do think that it is such a huge task to whip something up. But, really, trust me, if you are doing it right, Baking will treat you right. There are endless reports on the internet that suggest that Baking is good for your mental health. It brings about calmness, a sense of control. I presume that these are exactly the things that you need while the world goes down in havoc and chaos.
Now, these Self-Isolation Recipes are the most basic, the easiest, and the most effortless. I have kept it in mind to curate this list with the notion of keeping the ingredients highly accessible. Most of the ingredients are actually things you will find in your pantry. Like, if you stocked up too many bananas to prepare for isolation, and they're rotting, you can make the delicious banana bread! If you have too many eggs and they're nearing the expiry date, you can choose any of the following egg desserts to dispose in the proper way! These Self-Isolation Recipes are not only going to help your mind get stable, they are also going to help you from unnecessary wastage.
Baking and mental health
Many people have realised baking as being somewhat of a meditative activity. Think about it. Baking keeps you engaged, keeps you engrossed. You are also highly focussed and goal-oriented. When you are working from home, it may be that you find yourself to be highly distracted and yearning from bigger and more breaks. This causes a decline in your productivity cycle- something that does not work in your favour. I suggest you throw yourself into making any of these very easy and basic Self-Isolation Recipes. Not only will you justify your break, baking over Netflix-ing will also bring about a sense of productivity and achievement.
If you are a mom or even a dad working from home, these Self-Isolation Recipes are especially a boon for you. You can whip any of the yummy desserts to not only get your adrenaline running but also to treat your kids! For those of you new to baking, what will truly be better than learning a new skill while in isolation?
How to be fully prepared for baking these Self-Isolation Recipes
Keep the following tips in mind to perfectly kickstart baking any of these Self-Isolation Recipes. These are some tips that I regularly share on my blogpost and I have seen how effective they are. They do not only save time, they also prevent wastage of food, money, and energy.
Keep your ingredients and tools ready before you start the recipe. This prepares you and your mind for the task to come. Plus, it is never really wrong to be organised, no?
Keep your ingredients at room temperature. Since temperature is one of the main foundations of a good desserts, you can not skip on this one. For things like room temperature butter, you can always put them in the micro for 15-20 seconds with a sharp eye.
Pre-heat your microwave whenever the procedure asks you to. Pre-heat is really, really important. In case you're using a  microwave, let me tell you that there will for sure be a pre-heat feature. Seek help from google and you're good to go!
Top 10 Self-Isolation Recipes
Now, who does not love some chocolate deliciousness? Perfect for any age and any one, this basic chocolate cake is ready within 45 minutes and tastes heavenly.
Pro tip- If you have some cake and ganache left over, make a trifle with chocolate cake crumbs, ganache, and strawberries! Dessert number two is ready!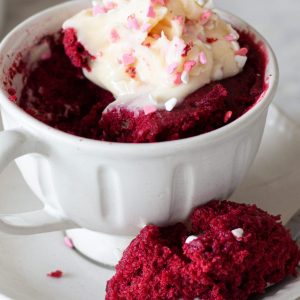 Mug cakes are literally everyone's favourite. They are ready within minutes, hardly takes any ingredients and is delicious beyond any words!
Pro tip- Use a cup with a wide mouth to ensure that your mug cake is cooked properly!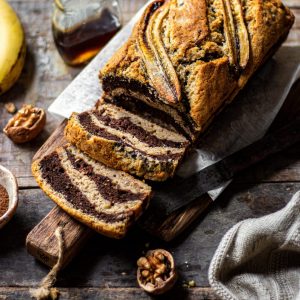 Have you picked up more bananas than how much your family members would eat? Did you go out fruit shopping and hoarded an unnecessary amount of bananas? This marble banana bread literally saves you from boredom, low productivity cycle, and food wastage!
Pro tip- Blacker the banana, better the cake!
Eggless gooey cookies with an out-worldly taste and ready within 30 minutes? Umm, NEED! These eggless chocochip cookies are such a saviour. Not only because they're ready so very quickly but also because they are eggless and can be stored for a long time. Not only this, this cookie dough makes many cookies. In case you don't wish to make all of them at one go, you can always freeze the dough!
Pro tip- For uniformly sized cookies, use a deep tablespoon!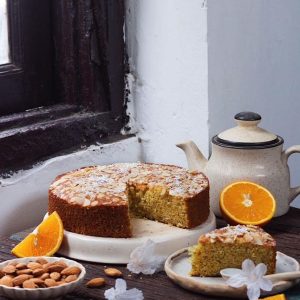 There is a very, very valid reason why I am calling this delicious orange cake as the best one ever. It is extremely smooth in texture and full of a delicious orange flavor. Trust me when I say, it melts in your mouth.
Pro tip- Zest a fresh orange to enhance the flavor of the cake. Please also ensure that you are zesting during the process of baking. Freshness is key.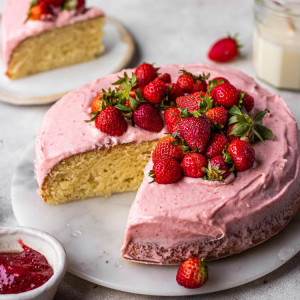 Did someone say no oven? No problem! This no-oven Vanilla cake is to die for. I absolutely love how versatile vanilla cakes are when it comes to baking. You can add chocochips, sprinkles, berries, compotes, and what not. This cake is still going to be such a diva!
Pro tip- This recipe requires two saucepans. Measure them before going ahead with baking this cake.

Chia seed puddings are such a nice meal altogether! They are super healthy, the boost immunity, and can be 100% personalised. You can add compotes, berries, nuts, fruits, and what not!
Pro tip- Allow the chia to size-up in lukewarm milk. Lukewarm milk will help it increase in size more quickly!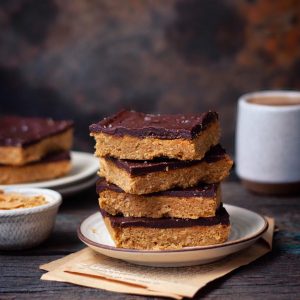 These eggless peanut butter bars are the absolute treat, especially if you love peanut butter. Filled with the goodness of peanut butter and topped with a delicious layer of chocolate, all your dessert cravings are resolves with these bars. They are also super healthy, filled with protein, and high in energy.
Pro tip- if you like peanut butter and jam combination, add a simple layer of jam before adding the chocolate layer.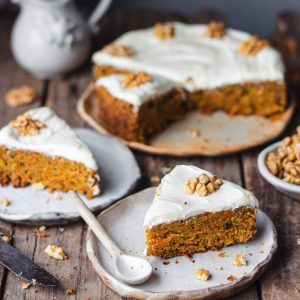 This absolutely delicious whole wheat carrot cake is such a bomb dessert! The whole wheat factor and the vegetable oil instead of butter really makes this cake a yummy treat. Trust me when I say- everyone goes gaga over this one!
Pro tip- This cake is highly sensitive to over-mixing. Do not indulge in that and beat the air out of the mixture!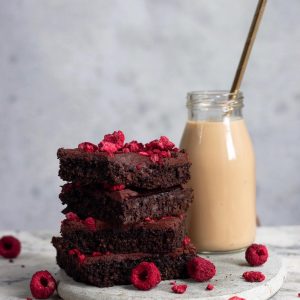 Did you really think that I won't have an option for quinoa lovers? Please know that these quinoa brownies will make you fall in love with them. So, please be sure to bake them, haha!
Pro tip- using high quality quinoa will really transform your quinoa brownies!