There are endless complaints that I receive about the same old vanilla buttercream. It's admittedly too sweet, admittedly too unhealthy. And incomes in our beautiful cream cheese frosting to rescue you from the same old. Cream cheese frosting is a sweet-tangy frosting that goes beautifully with almost every dessert out there. Plus we can make the cream cheese at home too! Click here to see the cream cheese at home recipe.
Honestly, we all are pretty much done with the conventional frostings. Vanilla buttercream and whipped cream on another dessert will just be too boring for me. I have always been a cream cheese frosting admirer because it's not that sweet, it's beautifully tangy and goes well with just about anything! Buttercream uses literally butter and sugar and it is such an issue for people keeping a check on their weight or their sugar consumption. In this area, this frosting really comes handy. If your cupcakes or cakes are adequately sweet for you, you can lessen the sugar quantity in your frosting. In this way, it is highly versatile and that's another reason to love it!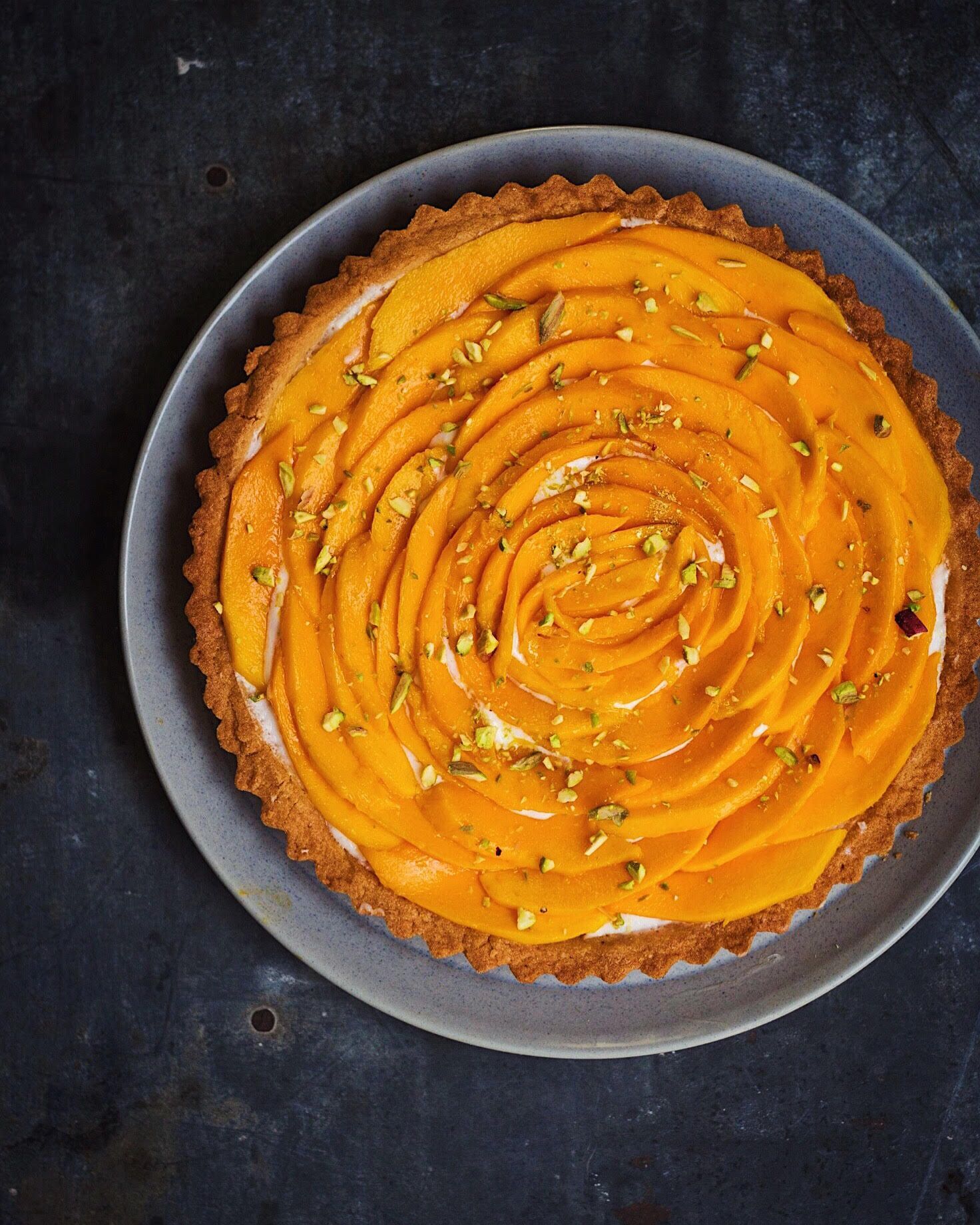 How to make cream cheese frosting
There are a thousand different cream cheese frosting recipes over the internet. But, if not done right, your frosting will get too runny, won't pipe properly. Worse off, if you are making more than one tiers, your cakes might slip right off. This is why it is super important to get the perfect recipe for this frosting. This is where I come into the picture! I am going to share world's best frosting with you guys and you can find the recipe below!
You need ½ cup butter, softened, 1 cup cream cheese, 1.5 cups icing sugar, and 1.5 teaspoon vanilla extract. To prepare, in a bowl beat the butter and cream cheese together until the mixture is light and fluffy. While the mixture is running gradually add the icing sugar and the vanilla extract and mix well until well combined. Don't over-mix because that never makes anything better. Haha.
Preventing cream cheese frosting from becoming runny
Now, I have mentioned how cream cheese frosting can end up being runny and end up destroying your dessert (and your mood). In order to get a perfect consistency and the perfect pipe-able frosting, keep some general tips in mind.
The softened butter
When I say your butter should be softened, I mean that when you press into your butter brick, your finger should easily go into it. It should not be liquidy and not even a teeny bit cold. I might be making softened butter a complicated idea for you guys. But, please remember that this is a vital step and at the end of the day, it's just room temperature butter. In case you need softened butter for your frosting stat, you can microwave it for 10 seconds until it is adequately softened. Not melted- softened. This is your keyword.
The cold cream cheese
Your cream cheese should again be softened but cold. For this, keep it in the refrigerator an hour before you wish to whip up your cream cheese frosting. The cold cream cheese ensures that your frosting is not too runny!
The sugar
Please know that icing sugar is strikingly different from powdered sugar. Icing sugar has a certain amount of cornflour mixed into it which causes stability in your frostings. It is of apex importance that you use only icing sugar for this recipe and no other sugar. This icing sugar will make your frosting more stable and will give it a good structure.
The perfect cream cheese frosting recipe
The temperature of your ingredients really matters. Butter is at room temperature and cream cheese is cold and fresh out of the fridge. It's not frozen- just cold.
Blending- if you are blending with a whisk, you might face a little issue but nevertheless, with the right amount of dedication-you'll get there. If you are using a stand mixer, please use a whisk attachment because it fills in the air into the mixture and allows it to have a better structure.
Don't over-whip. It is hardly every desirable. Throughout the process of making this cream cheese frosting, just mix everything until you see it combined. Not more- not less.
Don't use cold butter or you will positively end up with a lumpy frosting which is highly undesirable.
Don't use low-quality cream cheese because it has more water content and it makes the frosting very runny.
Ingredients to take care of while making this cream cheese frosting
The cream cheese
Good quality cream cheese ensures that you have a smooth and thick frosting. Low-quality cream cheese has a lot of water content and it makes your frosting runny and unstable. Popular brands are d'LECTA, Britannia, and Philadelphia.
The butter
Unsalted and salted butter both work beautifully. It's always a nicer after-taste when you use salted butter because it complements the tangy cream cheese! Brands that you can use are Amul or Mother Dairy.
The sugar
Icing sugar works best for the above-stated reasons! Popular brands for the same are Solar, Dhampur, and more!
The Vanilla
Using good quality vanilla is of utmost importance too. The vanilla makes your frosting super pleasant! Popular brands are Sprig and Bush.
Recipes from the blog
2. Carrot cake