Every year on Mother's Day, I love making my mom's day memorable by creating something unique for her and treating her with one of my desserts. However, it's always a task to decide what dessert to make for her! I make so many desserts all year round that choosing that perfect one is a process!
I realized that it's not only me who goes through the same, so I decided to make a list of 10 dessert recommendations that you can use to make your mom's day special! Treat her with one of these to make her Mother's Day memorable. 
1.Eggless Red Velvet Bento Cake 
What better way to say I Love You than a red velvet cake? If you want to make her feel special on Mother's day, a cute bento cake is the way to go! Bento cakes are small, personal, and a lovely gesture! 
The cake is the softest and the fluffiest cake recipe, with a rich red velvet color and a super smooth white buttercream frosting. You and your mom can enjoy this cake for two! 
You can find the full recipe here.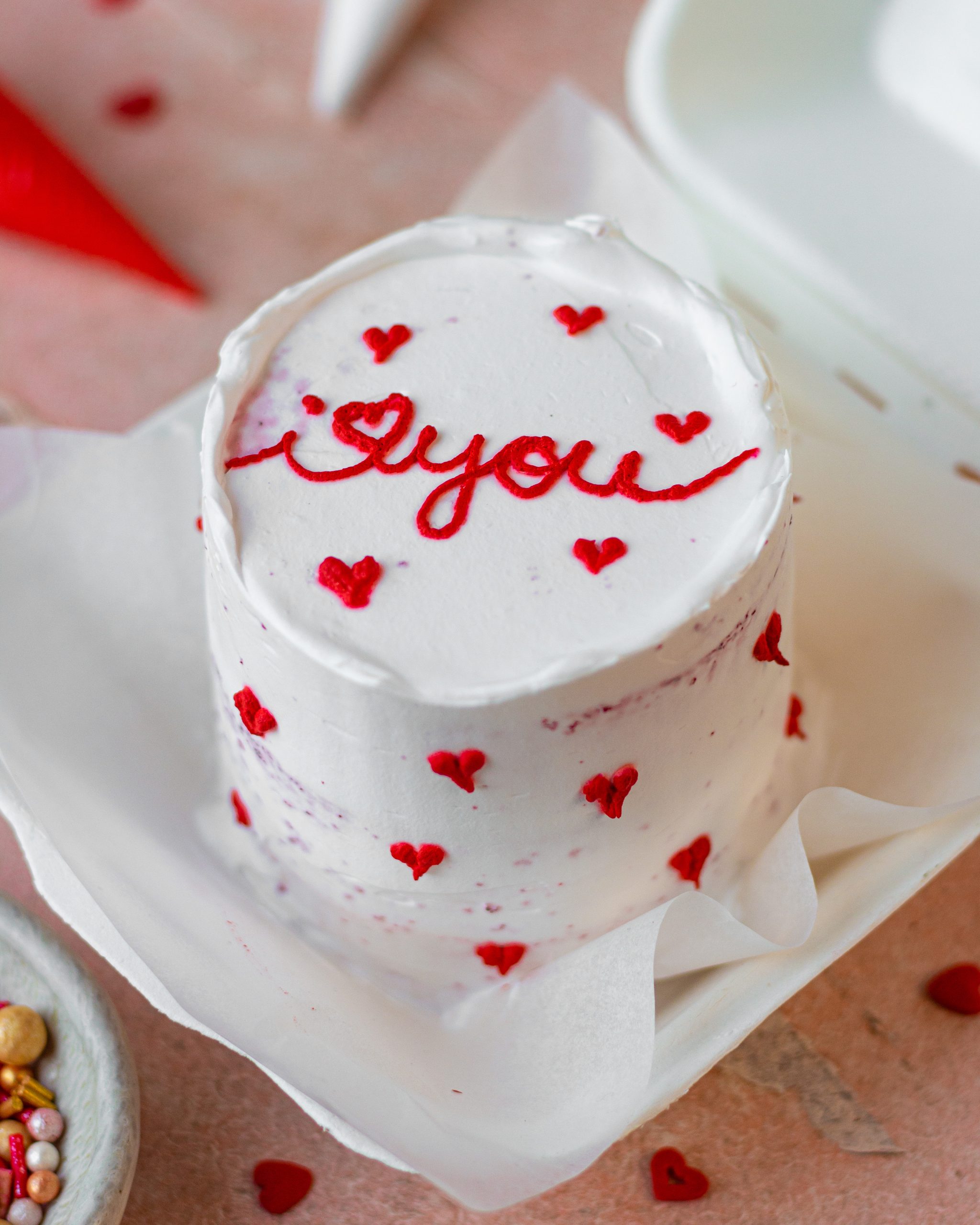 2.  No-Bake Oreo Cheesecake 
Look no further if you are looking for an easy-peasy, no-bake recipe for Mother's Day; this oreo cheesecake with a deliciously creamy filling and a crumbly biscuit base is simply perfect for you. This recipe is such a winner, and you can make a hundred different variations using this one recipe!
Your mom will be impressed with how perfect your cake will turn out. And of course, who doesn't love a good old oreo flavor in their dessert!
You can find the full recipe here.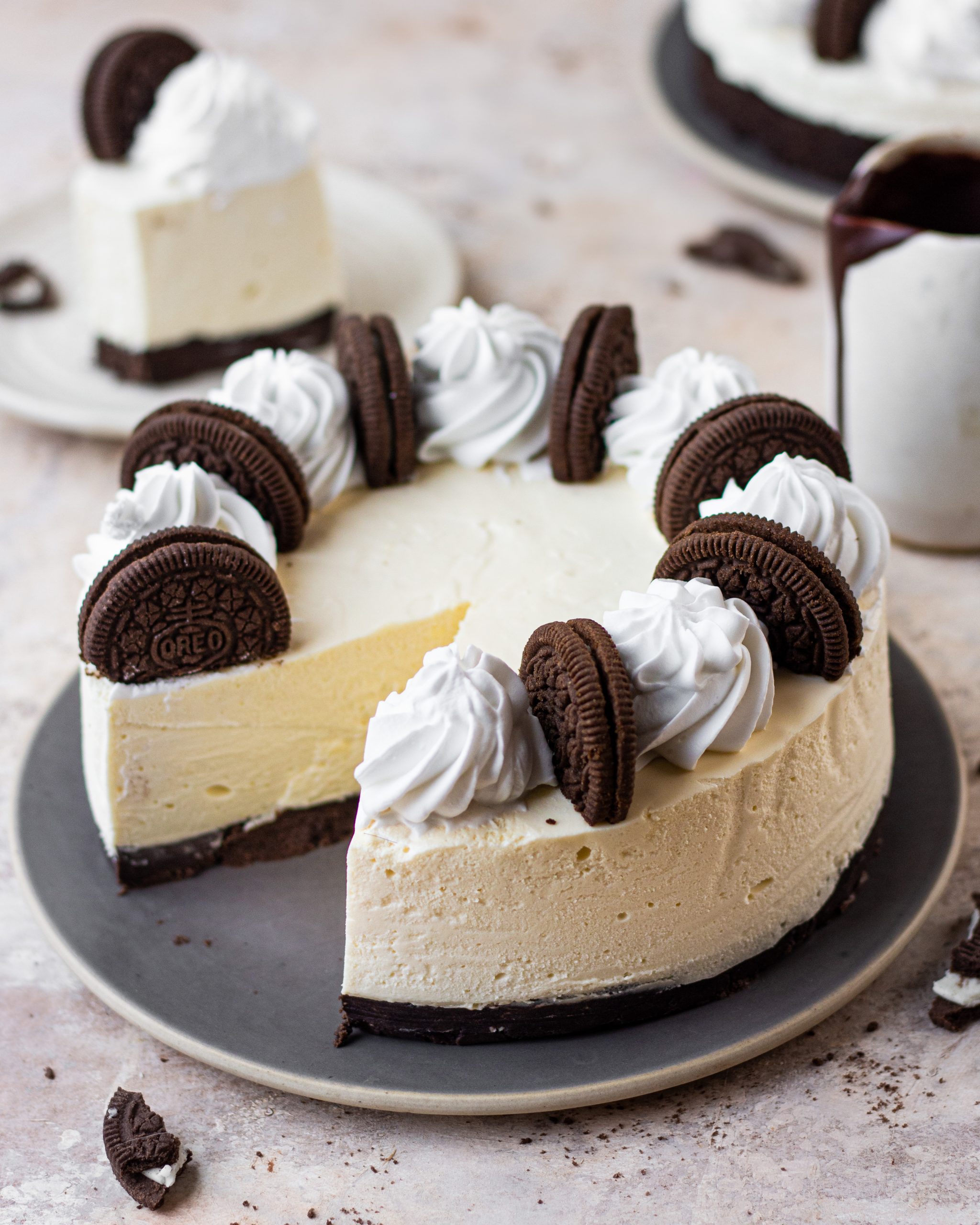 3. Wheat Brownies 
This is the perfect treat for all the diet-conscious moms out there! If your mom is a little conscious about her sugar intake, this is how you can make her Mother's Day special! For the longest time, I have made brownies, but this time I wanted to create an egg-free, No Maida version of brownies for a healthier indulgence. These eggless brownies are made with jaggery and Atta and are still delicious and chocolaty.
You can find the full recipe here.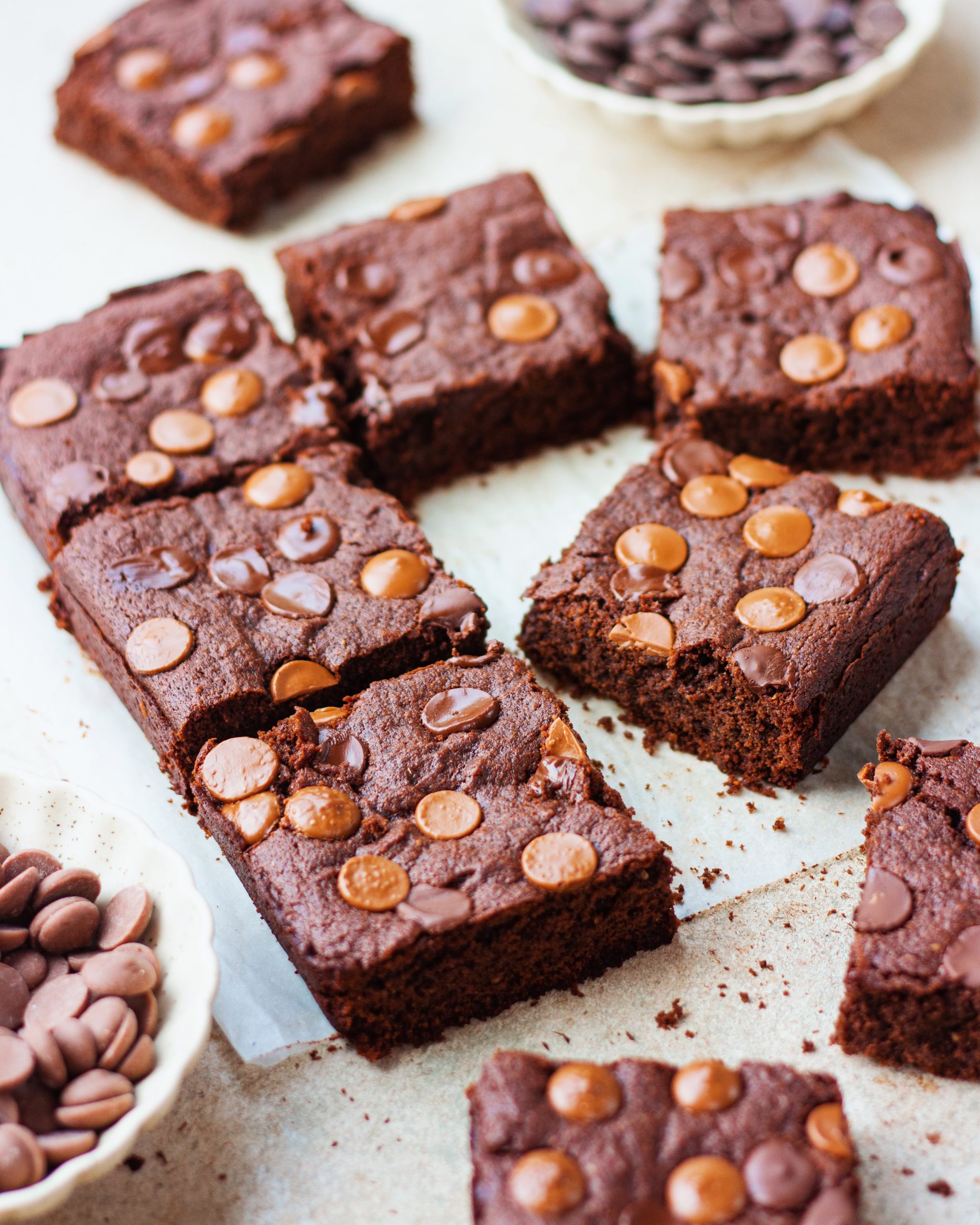 4. 6 Best Summer drinks 
If you just wish to beat the heat, treat yourself and your mom with a refreshing drink! Just sit back, relax and sip on these cool drinks with a side of gossip with your mom! It'll probably be my way of celebrating Mother's Day with my mom!
From a regular cold coffee to mango lassi to our mohabbat ka sharbat, we have something in the house for everyone! 
You can find full recipes for the drinks here. 
5. Epic White Forest Cake
A unique twist on the European classic Black Forest Cake, this White Forest Cake is the absolute opposite. But what's essential is this white forest cake is eggless, soft and moist, delightful, and one hundred percent delicious!
If your mom isn't too big on chocolaty desserts, this shall be your pick for Mother's Day!
This is the perfect blend of moist cake, whipped white chocolate ganache, and cherries!
You can find the full recipe here.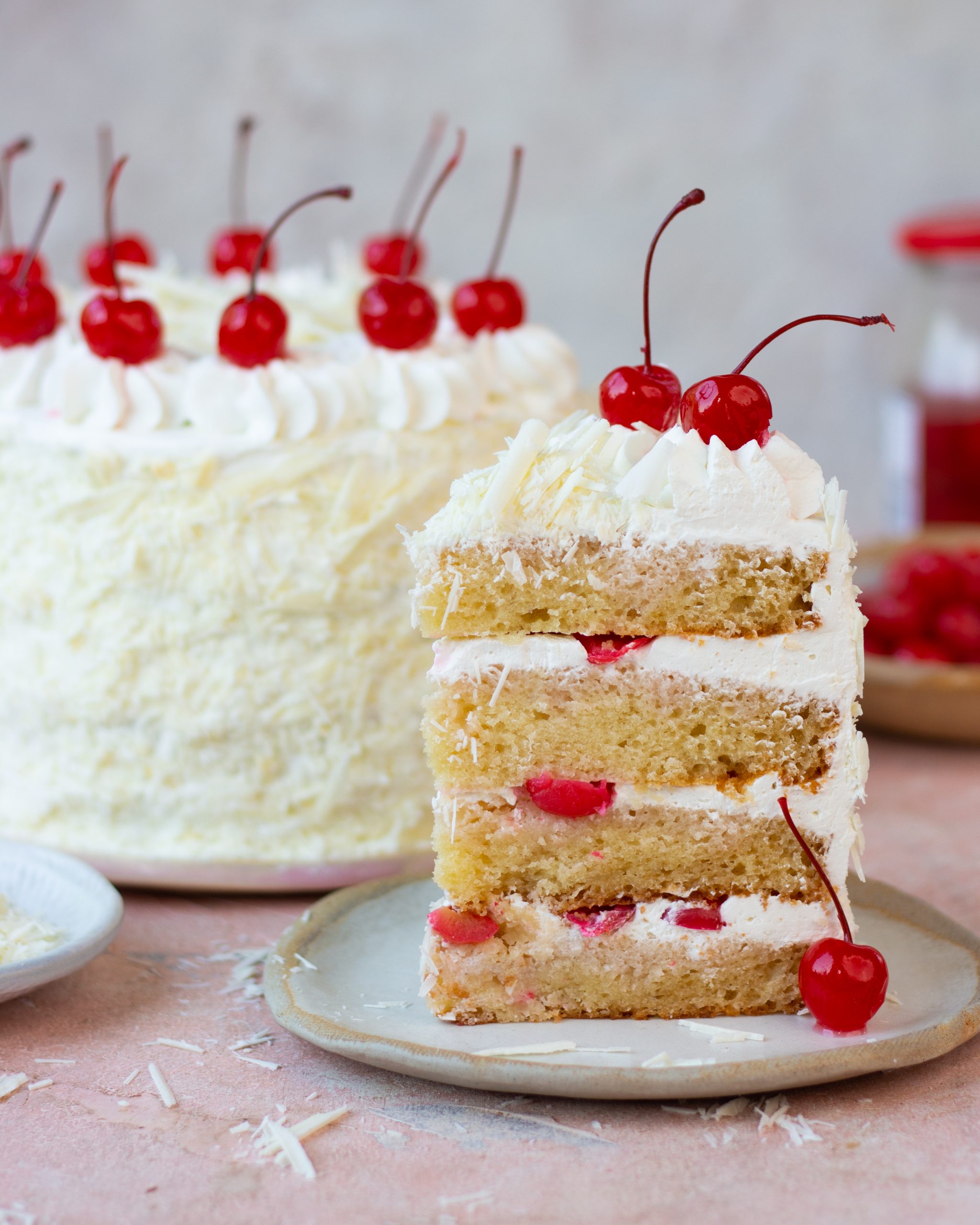 6. Best Ever Fruit Cake
Our moms are all about eating healthy always, right? Fruits have to be their best friends! So what better than a cake that is soft, light, moist, creamy, and filled with seasonal fruits sounds like a summer dream cake, and I'm sure all our moms will love it! Add some almond flakes and whipped cream, and you've got a show stopper in your hands! A classic, good old Fresh Fruit Cake, perfect for Mother's Day. 
You can find the full recipe here.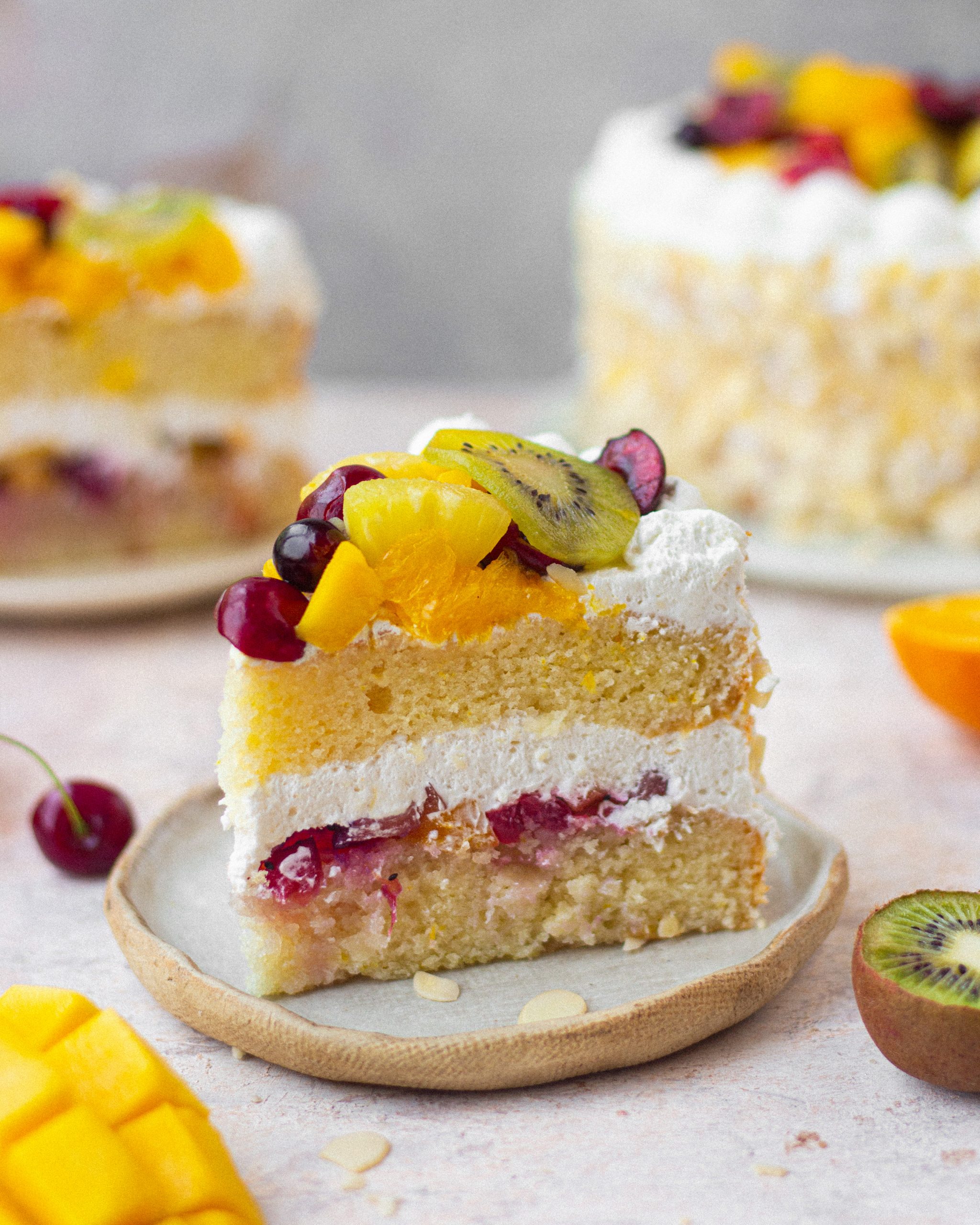 7. Rose Milk Cake
If your mom is big on Indian desserts, but you want to treat her to something new, this one is for you! Milk cake has been a cult favorite in Indian households forever, so I decided to add a twist of rooh afza to it! A good Tres Leches / Milk Cake truly has to be one of my favorites. So for Mother's Day, I'm making an eggless Rose Milk Cake that has all the Indian flavor and delicious goodness of rooh afza and pistachios! 
You can find the full recipe here.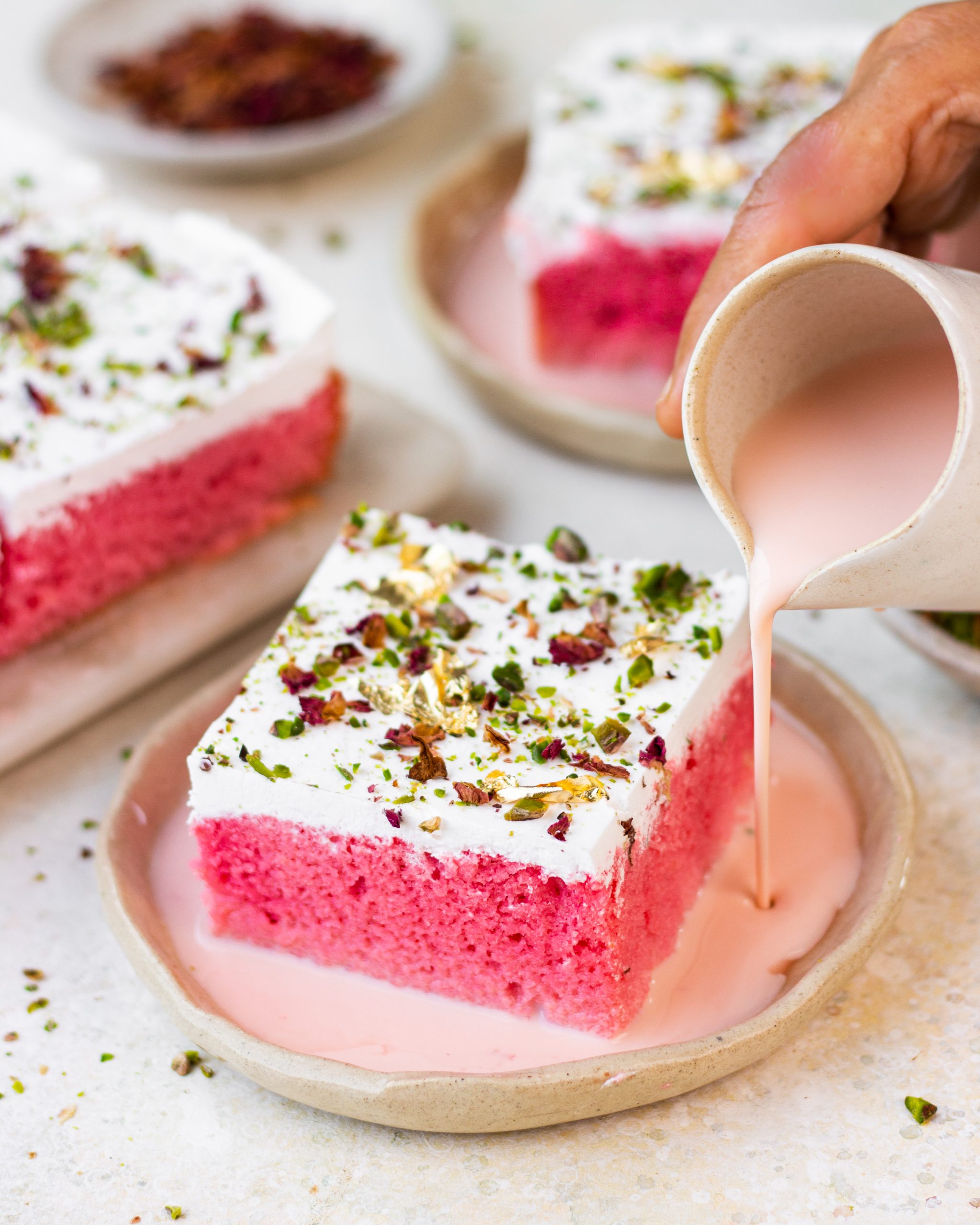 8. 
Eggless Pineapple Pastry
I have beautiful memories of enjoying pineapple pastries as a kid with my mom. So this bakery-style eggless pineapple pastry that is fruity and delicious had to be on my list.  All you need for this recipe is some basic pantry staples, alongside canned pineapple and some whipping cream. This eggless pineapple pastry will become your go-to family favorite dessert, and I promise it will be the highlight of your Mother's Day celebrations.
You can find the full recipe here.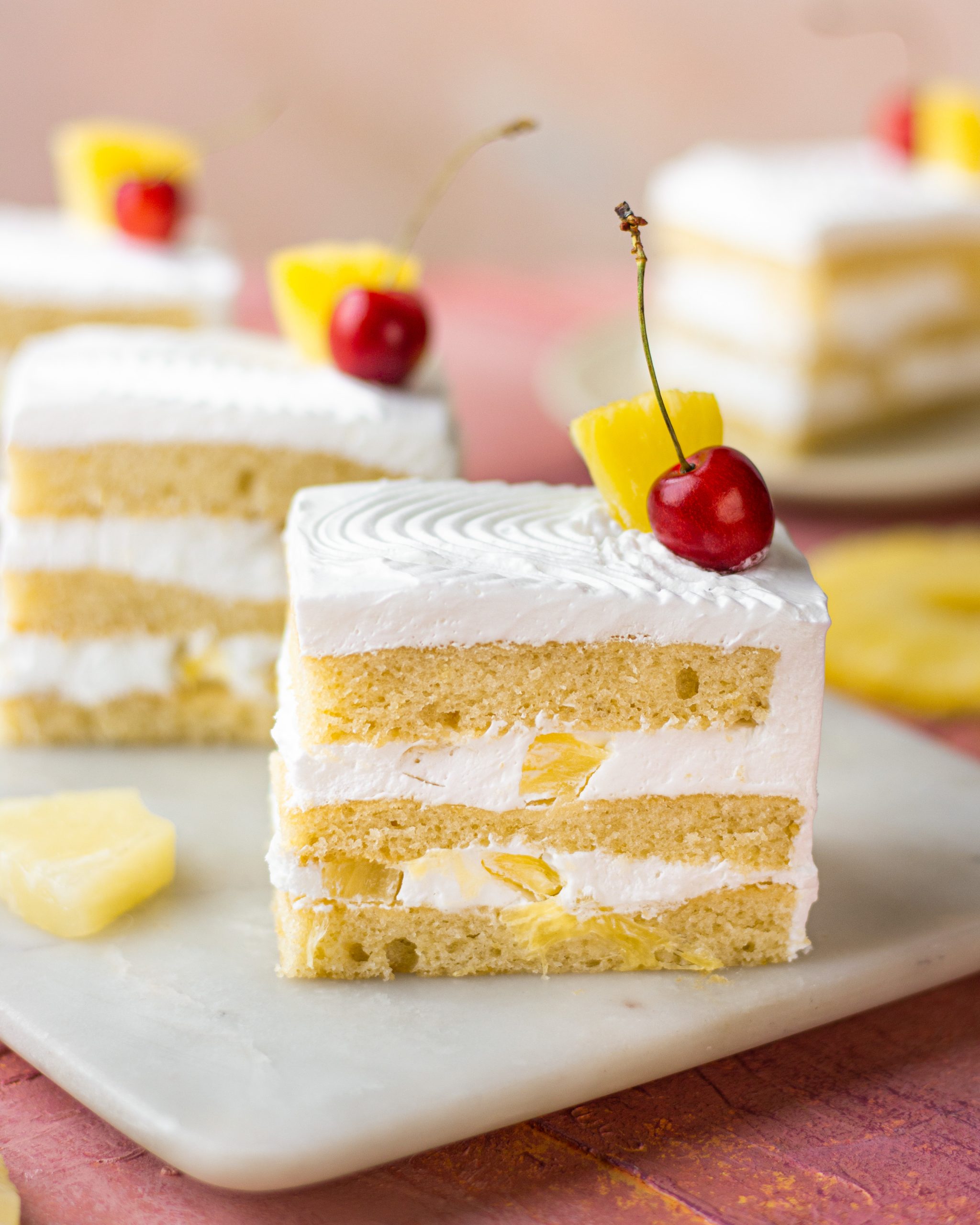 9. 
Lemon Loaf Cake
If your mom doesn't like a lot of creamy desserts, dry cakes are the thing for you! She will love this super fluffy and lemony dessert! This moist and simple lemon loaf cake is tangy, delicious, and easy to make from scratch! I'm sure you and your mom will go gaga over this lemon dessert. 
You can find the full recipe here.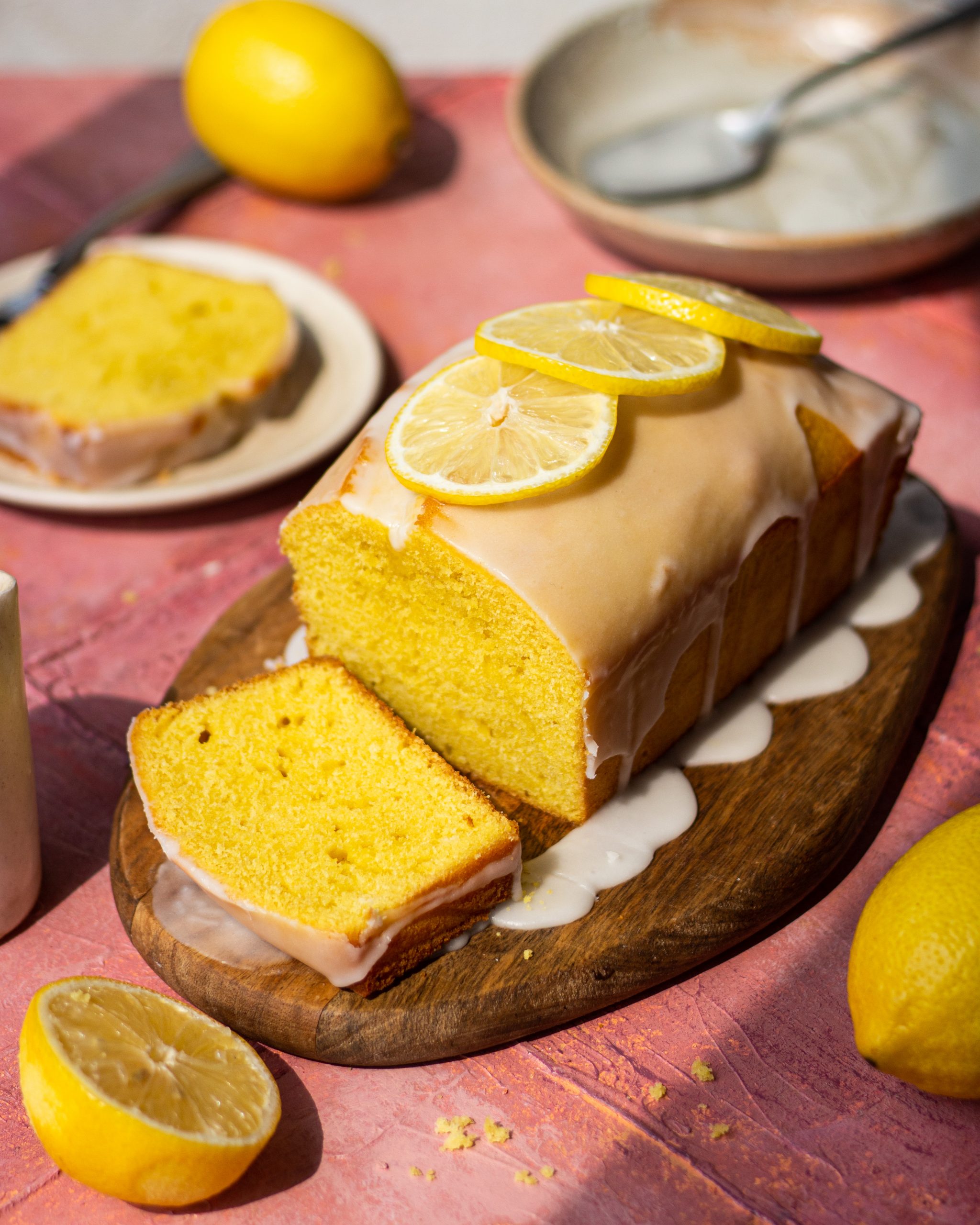 10. Eggless Blueberry Cheesecake 
A creamy blueberry cheesecake is a recipe that everyone enjoys!! The buttery base, combined with the creamy cheesecake filling and the sweet and tart blueberry topping, is a match made in heaven.  If you're trying to make something special for Mother's Day, this dessert should be on the list. I'm sure your mom will love all the effort you put into it. 
You can find the full recipe here.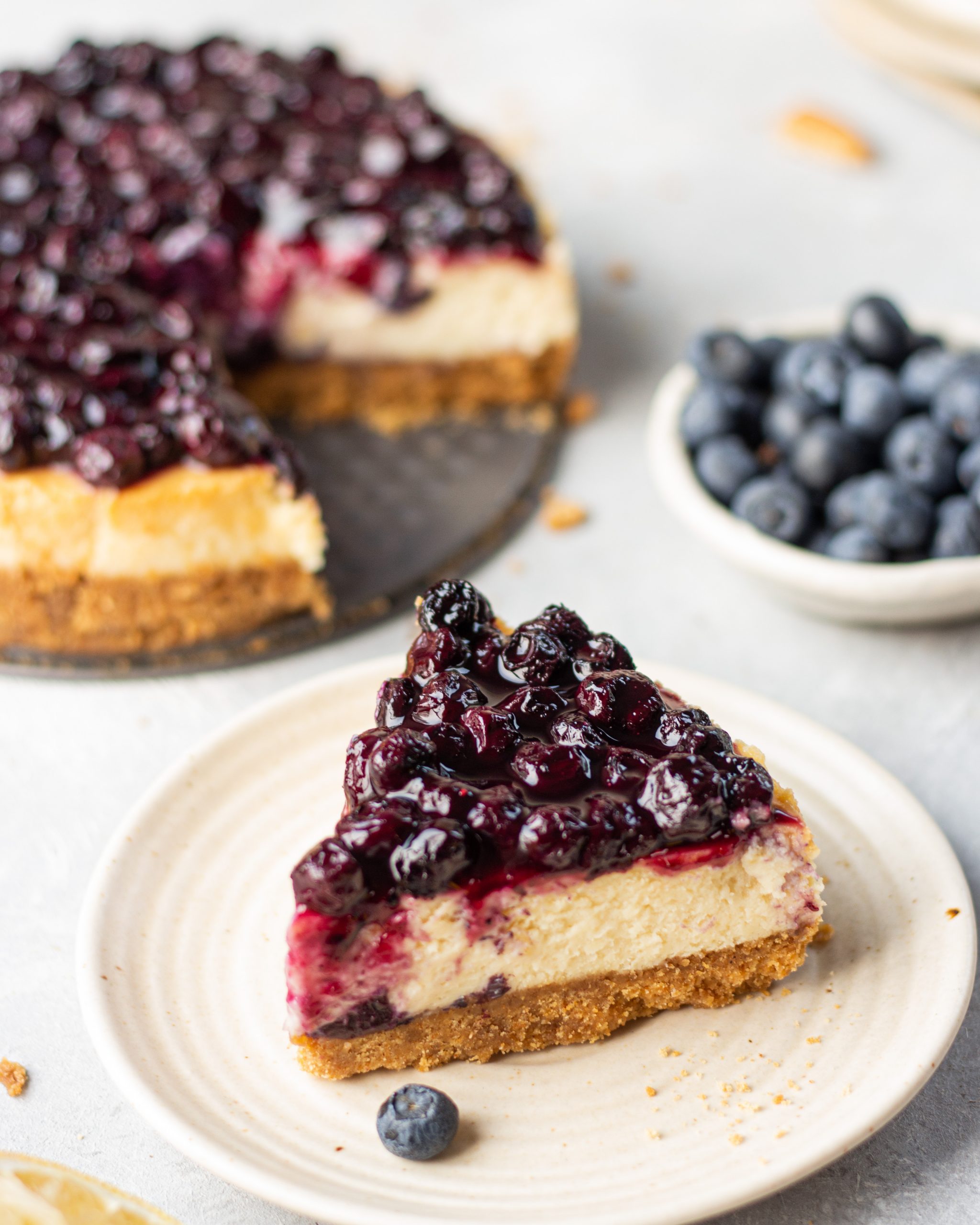 If you like my recipes, don't forget to look at these and more recipes on YouTube we well!
Also, if you happen to make something in your kitchen, do tag me on Instagram and share pictures with me using #Bakewithshivesh. Happy Baking!