Few months back I tried my jamun froyo bites and OMG they were so amazing. The rich tangy flavour came out so so good that I decided to try them in a different flavour and thought of making them in chocolate flavour! Cause why not? Who doesn't love chocolate! All the ingredients paired with each other so well that I couldn't stop after having one. These melt in mouth chocolate froyo bites will literally blow your mind and also its HEALTHY!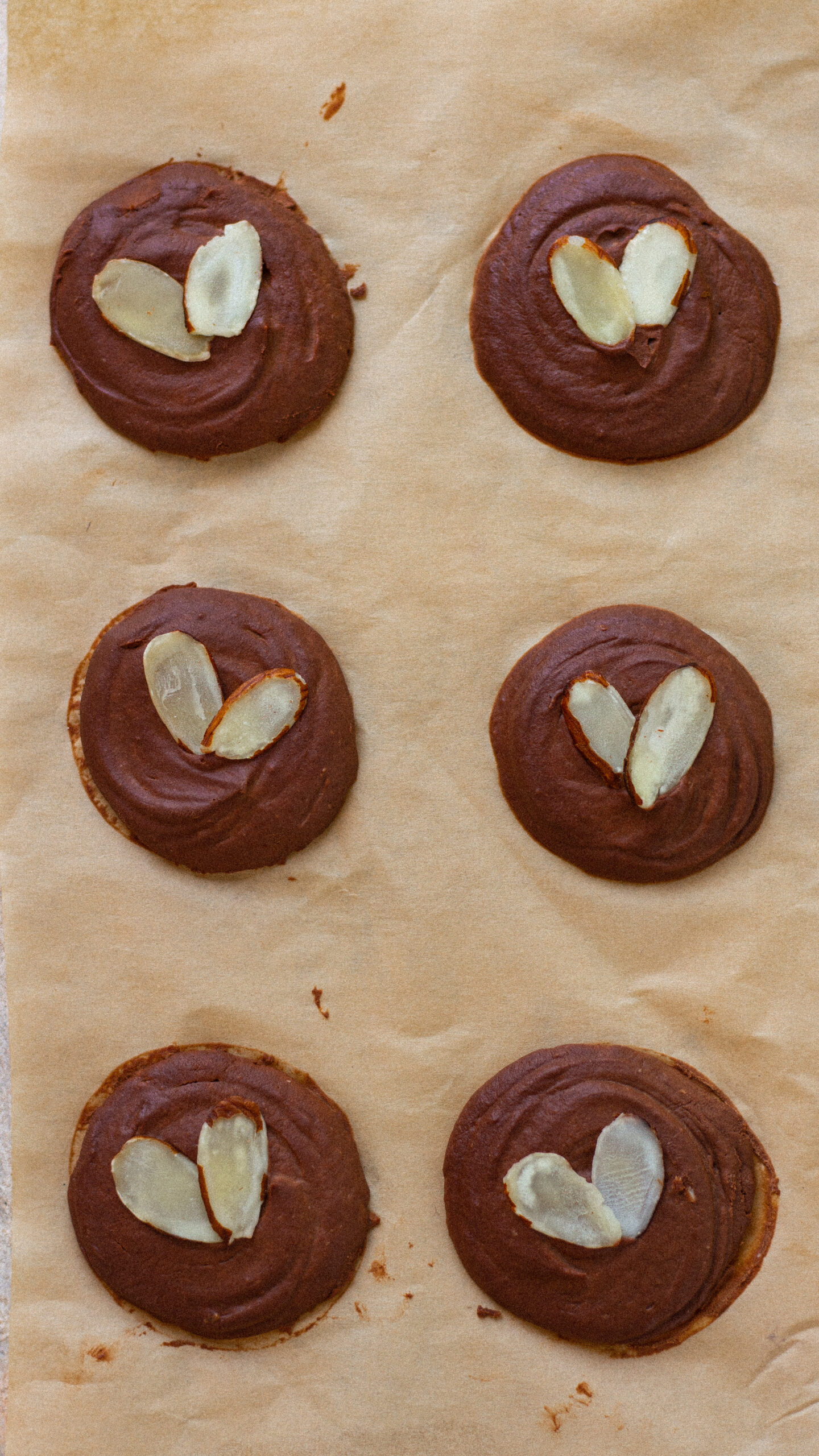 INGREDIENTS USED IN CHOCOLATE FROYO BITES
CHOCOLATE
Being the most important ingredient, make sure you are using good quality chocolate. Here I'm using amul dark chocolate. You can use milk chocolate also. Some good brands are Cadbury, Amul , and Nestle which are easily available in the market.
CURD
Thick tangy curd when mixed with the chocolate gives so so good and tangy flavour. I have used home made dahi but you can use store bought also. Adding curd will give a nice thick texture to the chocolate and is an important ingredient in this recipe. As it is also packed with so much goodness and  it just makes these chocolate froyo bites healthier.
Almond flakes
To decorate these chocolate froyo bites I have added some almond flakes on the top. You can use any kind of nuts like pumpkin seeds which I used to decorate jamun froyo bites or walnuts, sunflower seeds and even berries also.
EQUIPMENTS USED IN MAKING THESE CHOCOLATE FROYO BITES
The kind of equipment you use in the kitchen makes a huge difference to the end result! I would always recommend you to use quality gadgets and other equipment to make your cooking and baking game strong
Not a single day goes in my kitchen when I don't use a Silicon Spatula, this is the one I recommend. Same goes for my set of Measuring Cups and Measuring Spoons.
TIPS TO MAKE THESE CHOCOLATE FROYO BITES
Make sure you are using good quality chocolate
Melt the chocolate carefully and make sure there are no lumps
Mix the chocolate and curd really well, there shouldn't be any streaks.
Make sure your hanged curd doesn't have any water content left.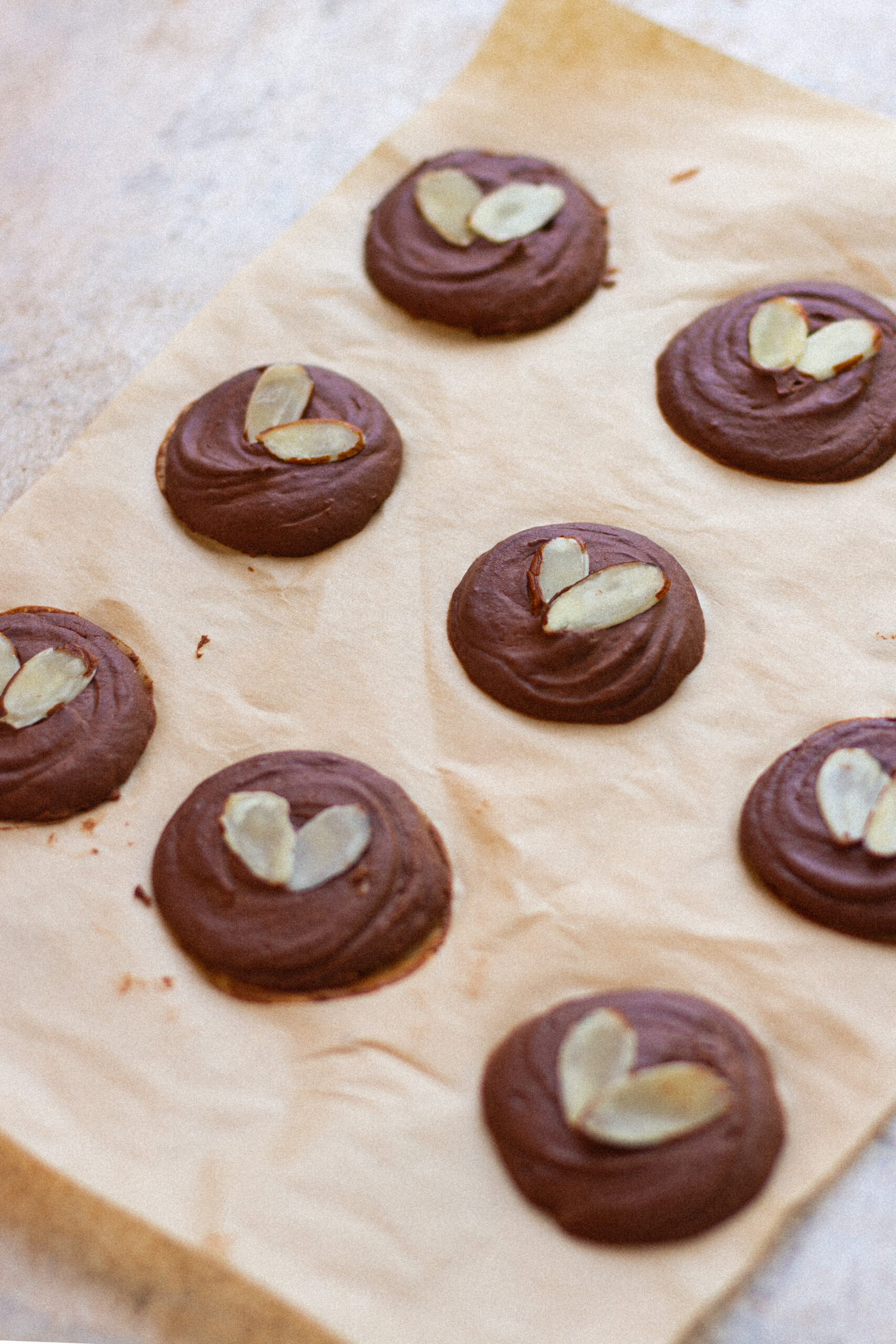 SIMILAR RECIPES ON THE BLOG
CHOCOLATE FROYO BITES
Ingredients
½ cup melted chocolate
½ cup hanged curd
Instructions
Hang the curd for atleast 1 hour or until no water is left in the curd
Melt the chocolate in bowl and mix it in the curd
Mix both the ingredients well until it reachest to a smooth consistency.
Pipe the dollops of it on a parchment top with almond flakes and freeze for about 2-3 hours. ENJOY!
If you like my Homemade Chocolate froyo bites recipe and happen to make it in your kitchen, do tag me on
Instagram
 and share pictures with me using #Bakewithshivesh. Happy Baking!