Who doesn't like jamuns after knowing the nutritional values they provide. The flavour of it is just so unique in itself. I remember my mom telling me to eat jamuns in childhood when I used to throw tantrums. But this summer I have come up with a new recipe and  after having these jamun froyo bites, jamuns are always at the top of my grocery list.
These are super healthy, sugarfree, gluten free and what not! With just 4 ingredients these delicious jamun bites are ready.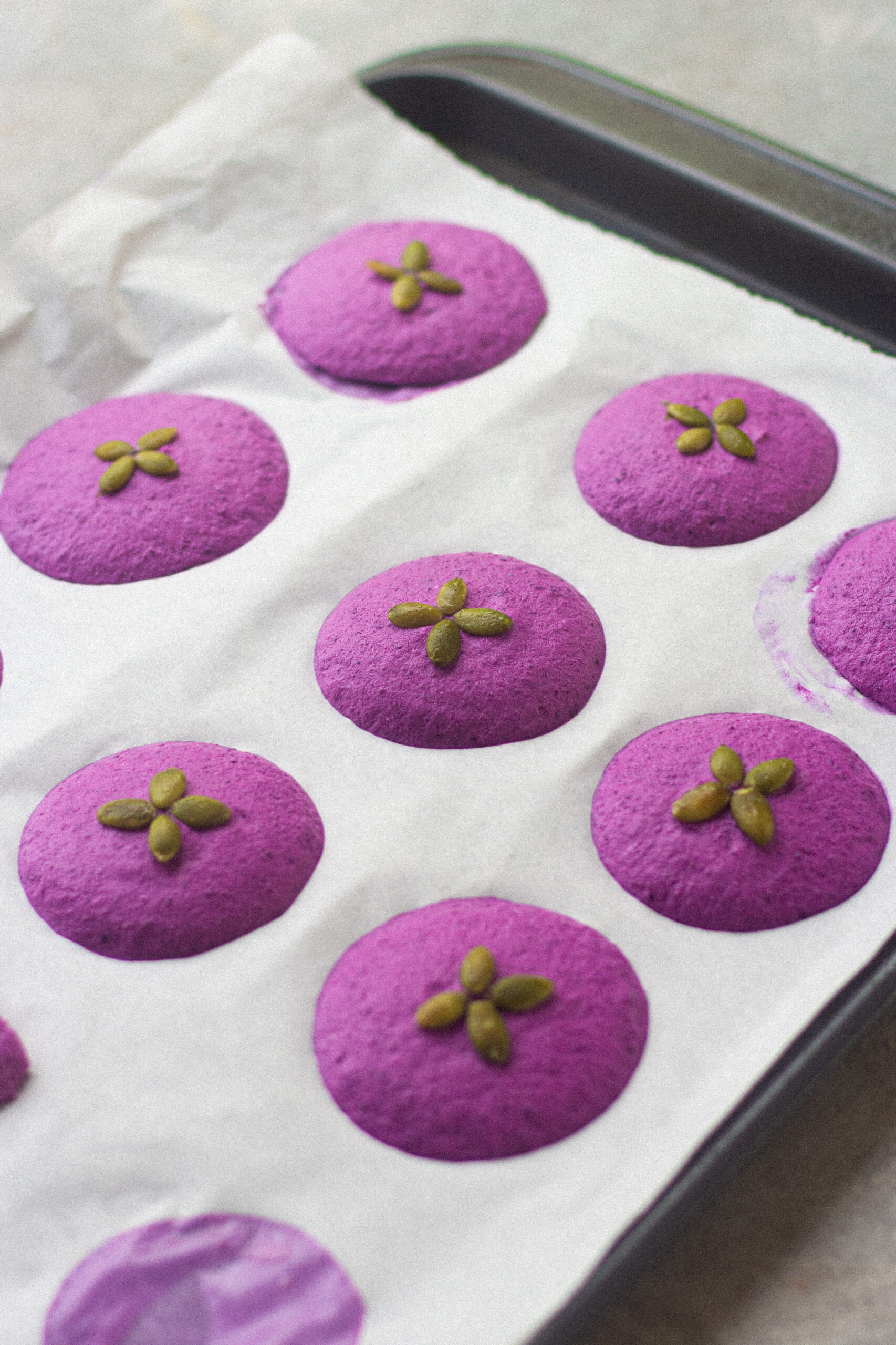 INGREDIENTS USED IN JAMUN FROYO BITES
JAMUNS
As the title suggests, you need some good quality jamuns for this recipe to be amazingly tasty. Jamun are known for its piquant flavor, vibrant hue, and fibrous texture, and they shine when paired with contrasting flavors. They are packed with so many nutrients and favours.
CURD
Thick tangy curd when mixed with the jamun pulp gives so so good and tangy flavour. I have used home made dahi but you can use store bought also. Adding curd will give a nice thick texture to the jamun pulp and is an important ingredient in these jamun froyo bite. As it is also packed with so much goodness and  it just makes these jamun  froyo bites healthier.
HONEY
As both of the above ingredients are tangy in flavour, I have added little bit of honey to make these jamun froyo bites sweeter. You can use jaggery powder or caster sugar to add sweetner.
PUMPKIN SEEDS
To decorate these jamun froyo bites I have added some pumpkin seeds on the top. You can use any kind of nuts like almonds, walnuts, sunflower seeds and even berries also.
EQUIPMENTS USED IN MAKING THESE JAMUN FROYO BITES
The kind of equipment you use in the kitchen makes a huge difference to the end result! I would always recommend you to use quality gadgets and other equipment to make your cooking and baking game strong.
To make jamun puree I'm using Borosil's nutrifresh portable mini mixer and grinder. Which eases the work for me and makes blending and grinding hassle free.
TIPS TO MAKE THESE JAMUN FROYO BITES
Make sure you are using good quality jamuns.
Cut the jamuns carefully, as the seed of the jamun is soft it can come easily with the pulp.
Grind jamuns properly until a good thick puree is formed in the blender.
Make sure your hanged curd doesn't have any water content left.
SIMILAR RECIPES ON THE BLOG
JAMUN FROYO BITES
Ingredients
½ cup hung curd
½ cup jamun pulp
3tbsp honey
Handful of roasted pumpkin seeds
Instructions
Cut jamuns and add in the blender with the honey. Blend it until no lumps.
Add the puree in hanged curd ( hang it for about 2 hours)
Mix it well, it should look like a thick cake batter and shouldn't be flowly.
Pipe it , top with some pumpkin seeds and freeze for about 8 hours. Enjoy!
If you like my jamun froyo bites recipe and happen to make it in your kitchen, do tag me on Instagram and share pictures with me using #Bakewithshivesh. Happy Baking!