When you're craving something sweet in the morning, this butter toast is the ideal breakfast. I love how the sugar and butter mixture caramelises on the pan.
When properly cooked, this toast looks delicious. It's crunchy and buttery, and it melts in your mouth.
You can toast a single bread slice and eat it plain, or layer it with your favourite toppings such as nutella, banana slices, berries, biscoff spread, cheese slice, or anything else. and then another slice of bread on top.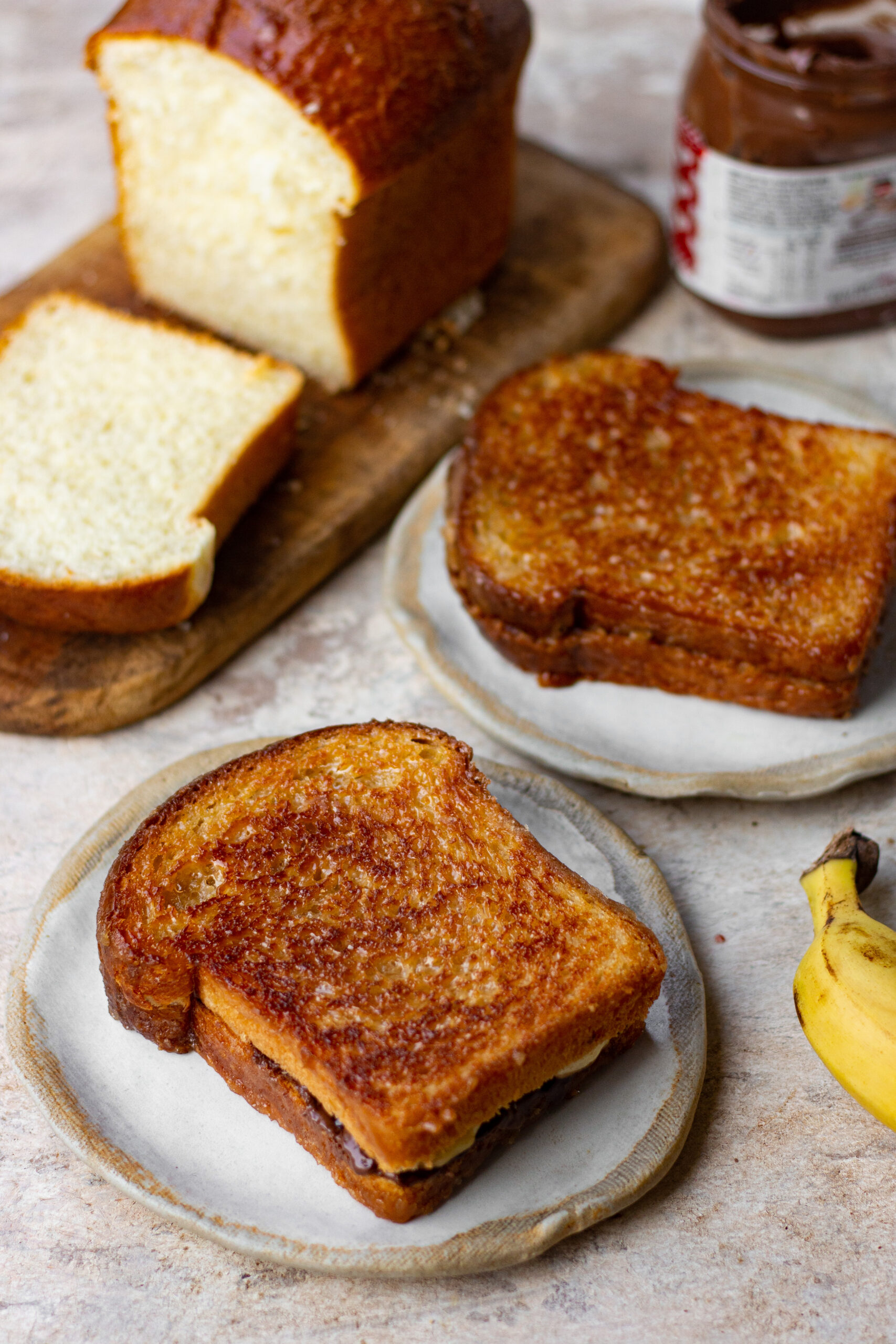 INGREDIENTS USED IN BUTTER TOAST
When caramelising on the pan, brown sugar helps in bringing out the ideal colour. I have mixed brown sugar and caster sugar together in equal quantities. You can completely substitute caster sugar for the brown sugar in my recipe if you don't have any.
Butter should be fresh and delicious. You can use salted or unsalted according to your preference. I have used salted butter in my recipe.
EQUIPMENTS USED FOR BUTTER TOAST
This recipe requires very little equipment.
Measuring cups and spoons are an essential part of any baker's kitchen, and it is critical to measure ingredients precisely.
I used a stahl pan to make this toast.
OTHER RELATED RECIPES FROM THE BLOG
TIPS TO MAKE BUTTER TOAST
Cream together the butter and both sugars until completely combined.
Cook the toast on low-medium heat to avoid overcooking and to achieve the desired colour.
This sandwich can be layered with your favourite toppings such as nutella, biscoff, cheese slices, berries, banana slices, or anything else.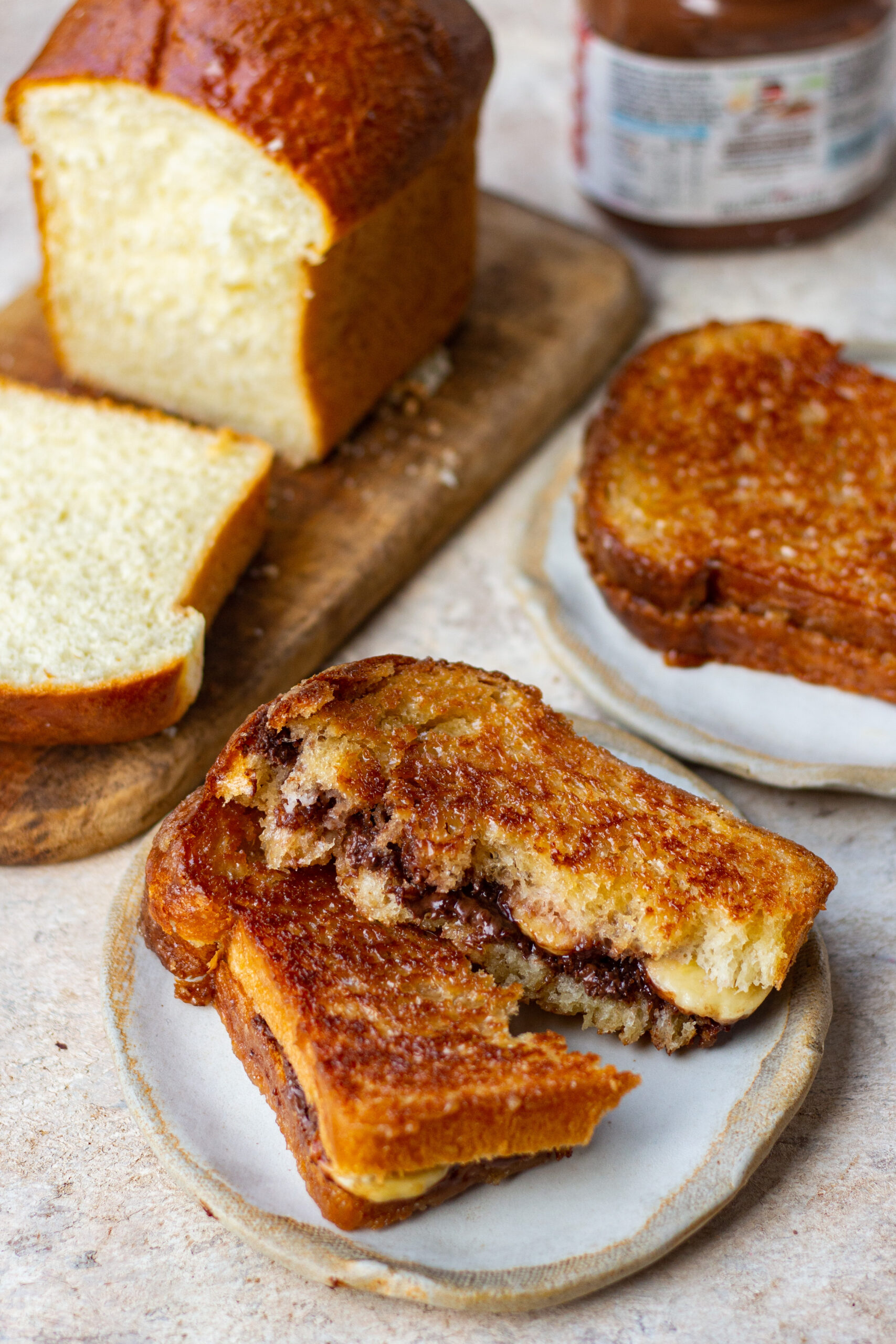 BUTTER TOAST
Ingredients
2 Bread Slices
2-4 tbsp Nutella
Banana slices
4 tbsp Light Brown Sugar
4 tbsp Butter, softened
Instructions
Spread a generous layer of nutella on one slice of bread followed by thinly sliced banana and sandwich it with another slice of bread.
Mix softened butter and sugar together until it's combined.
Spread this mixture on both sides of the sandwich.
Place the sandwich on a slightly heated saucepan and cook untill it's golden brown.
Serve warm
If you like my butter toast recipe and happen to make them in your kitchen, do tag me on Instagram and share pictures with me using #Bakewithshivesh. Happy Baking!