I've been making large batches of brownies for a long time, and it now takes a long time to make such a huge batch. Also, I can't stop eating that, but now that I'm trying to diet, I know I won't be able to do so for long, Haha! I've created a small serve recipe to satisfy my cravings for the time being.
When I made eggless brownies, I wanted them to be super fudgy, moist, and chocolaty, with crispy edges and crackly tops, just like the ones I ate as a kid. So I wanted to share this recipe for small serve eggless brownies that you can make with just a few ingredients.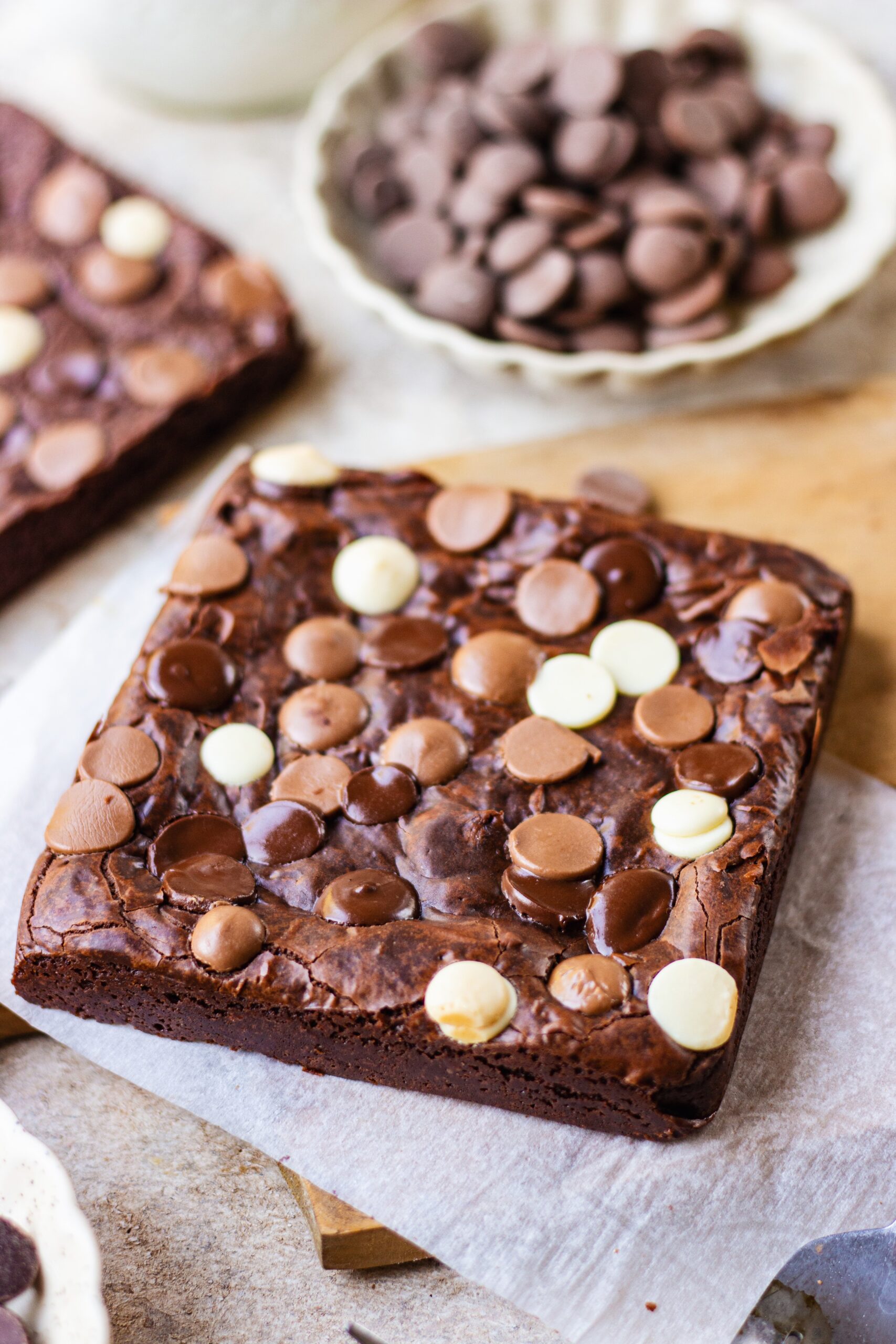 INGREDIENTS USED IN SMALL SERVE EGGLESS BROWNIE
Use the best quality chocolate that you can get your hands on. That makes all the difference in the brownie. I have used Callebaut Dark Couverture Chocolate chips
Condensed milk makes these brownies extra moist and delicious! I have used milkmaid condensed milk can.
I love using the Weikfield cocoa powder for my brownie. It is natural cocoa powder which means it is not so overpowering and also gives me the beautiful brown color that I love in my brownies.
I like my brownies to have a bit of a lift and some height. I have used this in my recipe.
EQUIPMENTS USED FOR MAKING SMALL SERVE EGGLESS BROWNIE
To combine all the ingredients for this recipe, I have used glass bowl.
Measuring Cups and Measuring Spoons. are an integral part of any baker's kitchen and its very important to measure ingredients with precision.
For the mould, I have used 5" square tin and baked it in my Borosil 60L oven.
OTHER RELATED RECIPES FROM THE BLOG
TIPS TO MAKE SMALL SERVE EGGLESS BROWNIE
Make sure you don't overmix the batter. Also keep a check on the baking time of the brownies as it won't be fudgy and goey then.
You can add Dark, milk and white chocolate chips on top before baking.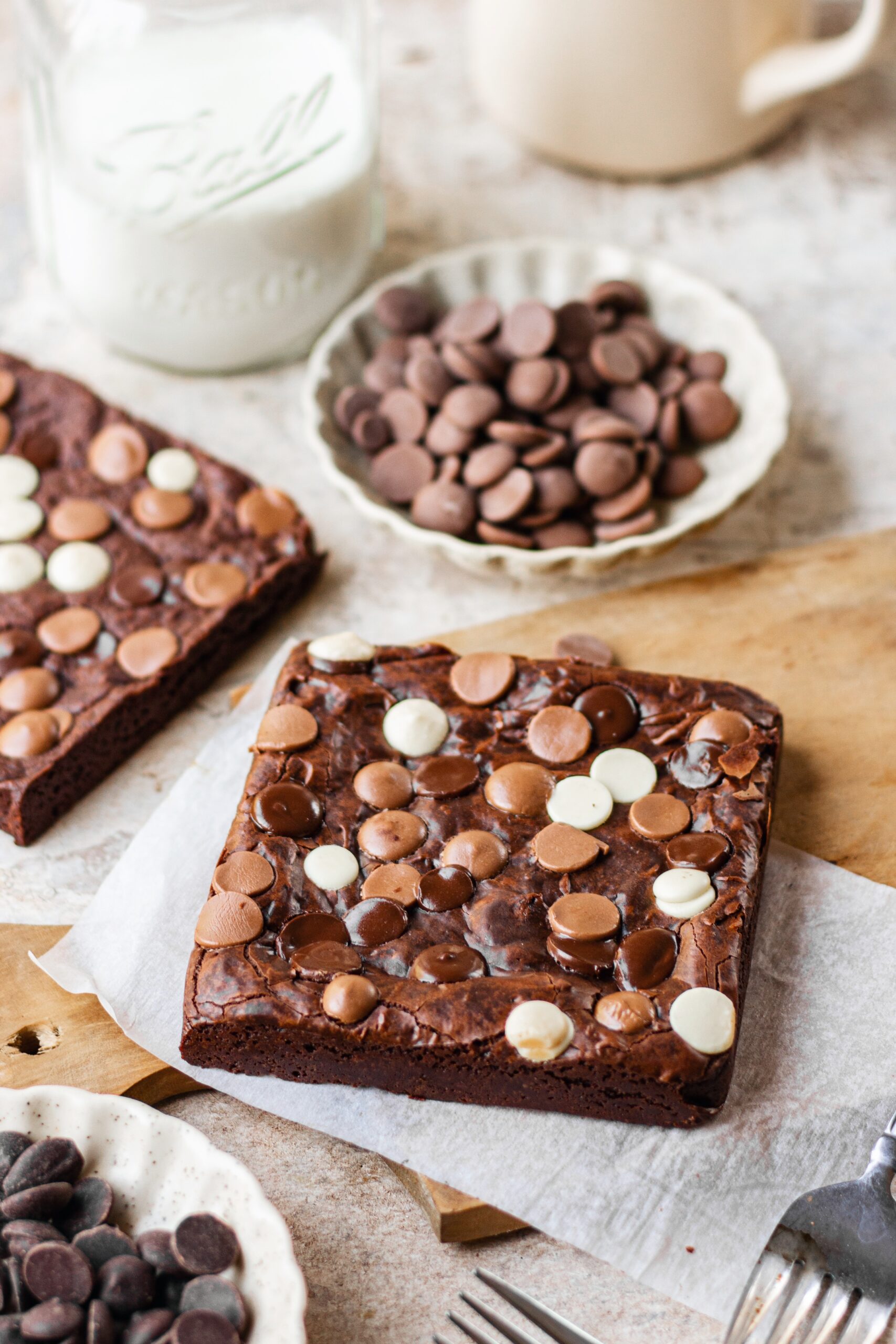 SMALL SERVE EGGLESS BROWNIES
Ingredients
¼ cup dark chocolate
1 tbsp butter
¼ cup condensed milk
2 tbsp flour
1 tbsp cocoa powder
⅛ tsp baking powder
Topping
Dark, milk and white chocolate chips
Instructions
Preheat the oven to 160 degrees celsius and line a 4 inch square tin with the parchment paper leaving extra handles on atleast two sides.
Melt the dark chocolate and mix in melted butter.
Add in condensed milk and mix it in.
Sift in flour, cocoa powder and baking powder together and fold the dry ingredients with the wet ingredients.
Pour your batter in your lined pan and flatten it using a spatula and top it with dark, milk and white chocolate chips.
Bake at 160 degrees for 15 min. Once cooled, cut it into small pieces.
If you like my Small serve eggless brownies recipe and happen to make them in your kitchen, do tag me on Instagram and share pictures with me using #Bakewithshivesh. Happy Baking!