I have sort of become obsessed with small serve and easy recipes. But I must admit that this is by far my most loved dessert. Its not small serve but I'm sure it doesn't even need to be made that way. Haha! It's a no bake pudding made with one of my most favourite ingredient – Nutella!!! This Nutella pudding is creamy, decadent, delicious and literally "all things nice".  I have set this Nutella pudding in a loaf pan and then you can slice them up to serve it in gathering or simply dig in all by yourself. The recipe comes together quickly and is quite hassle-free. Despite all of that, it's the yummiest dessert you'll make.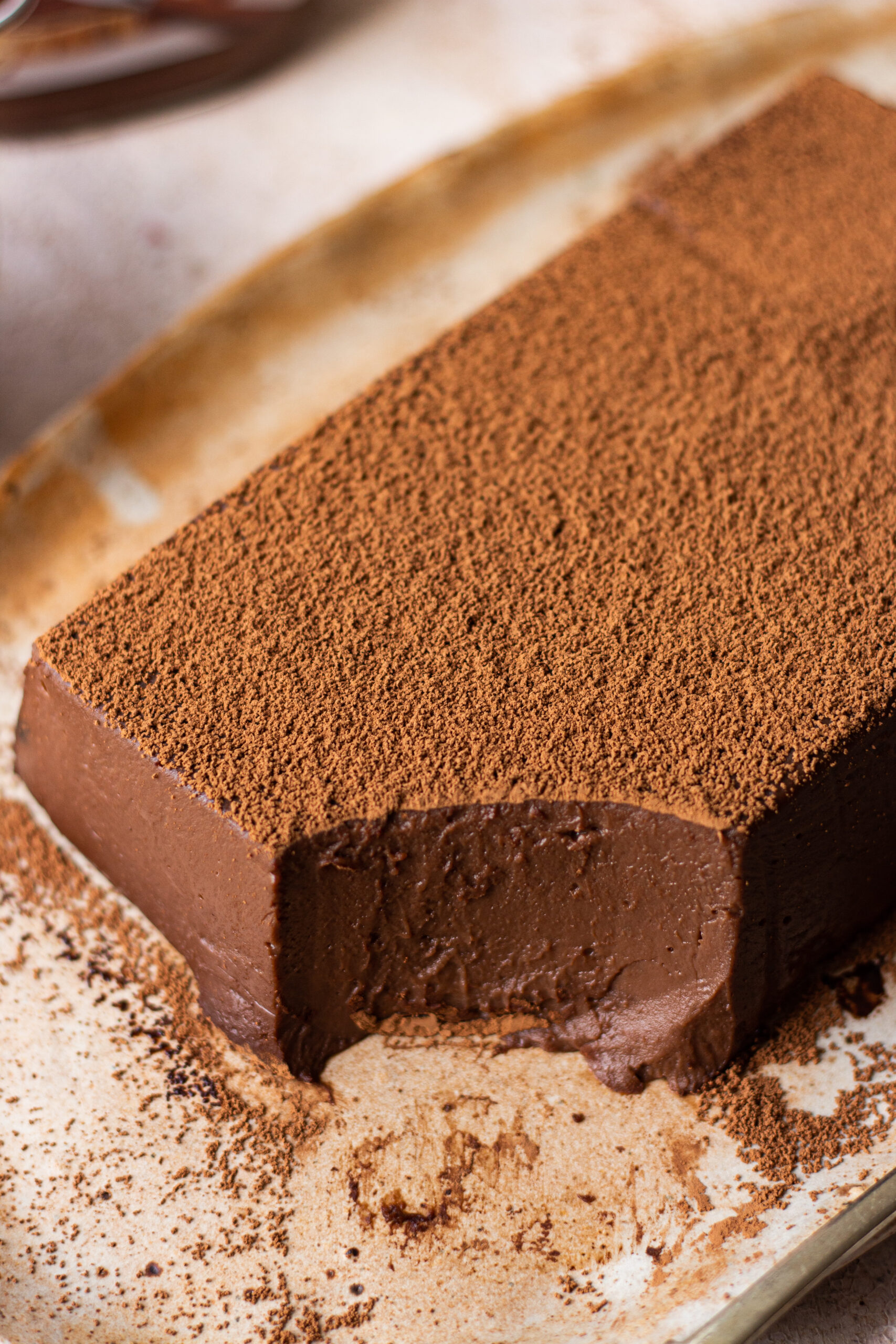 INGREDIENTS USED IN NUTELLA PUDDING
The star ingredient in this Nutella pudding is of course, Nutella. It is chocolaty and full of hazelnut flavour. the nuttiness of the hazelnuts adds a nice taste to the overall dessert and cuts down the sweetness to perfection. I have used Nutella but you can change it for any other hazelnut or chocolate spread.
Milk is the base for any pudding, mousse or set cold dessert. Milk is heated along with a few other ingredients and is then refrigerated overnight to let it set. It gives structure and creaminess to the whole pudding. I have used Nestle milk but you can use any of your choice.
This is the setting agent in this recipe. They help thicken the mixture when heated and brings all the other ingredients together. They absorb water and gives the final texture to the dessert. It also makes the pudding wobbly and jiggly.
Adding another element of chocolate to this Nutella pudding recipe is by adding cocoa powder. It gives a richer colour to the dessert and a richer flavour too. Cocoa powder is also a thickening agent and helps give texture to the pudding, I use Hersheys cocoa powder but you can use any cocoa powder that is easily available to you.
Castor sugar is added to the Nutella pudding to impart the right amount of sweetness to this dessert.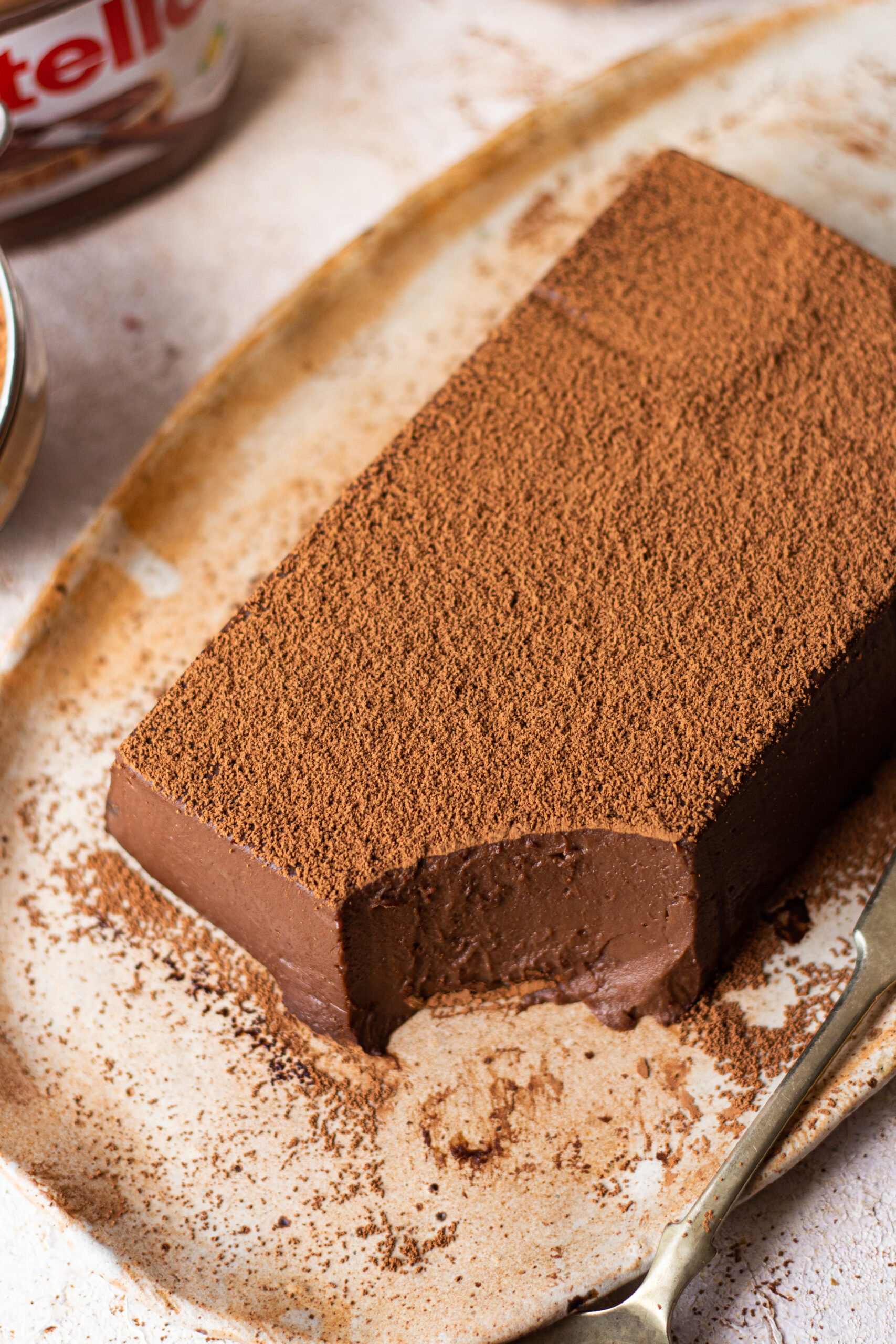 EQUIPMENTS USED IN MAKING NUTELLA PUDDING
It's an easy recipe so it doesn't require a lot of equipment.
My set of Measuring Cups and Measuring Spoons always come in handy and are the most important part of any recipe.
Apart from this, a good heavy bottomed saucepan to combine everything is necessary.
You also need am induction or a heat source to heat the mixture and combine all the ingredients.
For the mould to set in the mousse cake, I use loaf pan which is so easy to use and even clean.
RELATED RECIPES FROM THE BLOG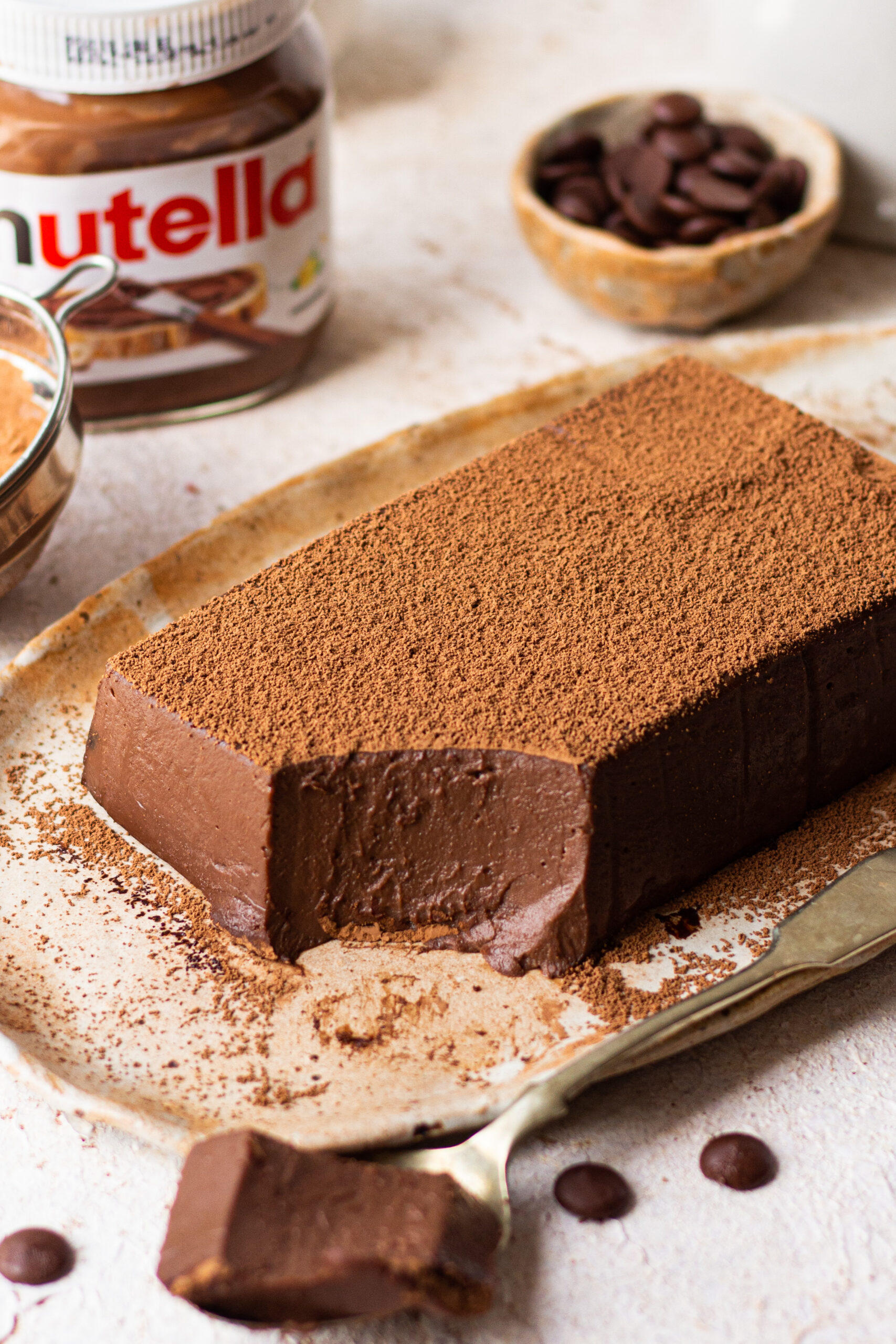 TIPS TO MAKE THIS NUTELLA PUDDING
A full fat milk will give better texture and flavour so prefer using that.
Add corn starch separately with 1 cup milk and make sure there are no lumps.
Make sure that the sugar melts completely before adding the rest of the milk.
Remove the mixture from heat as soon as it starts to thicken or else it will become lumpy.
Sieve the final mixture as a precautionary step to have a smooth final texture of the Nutella pudding.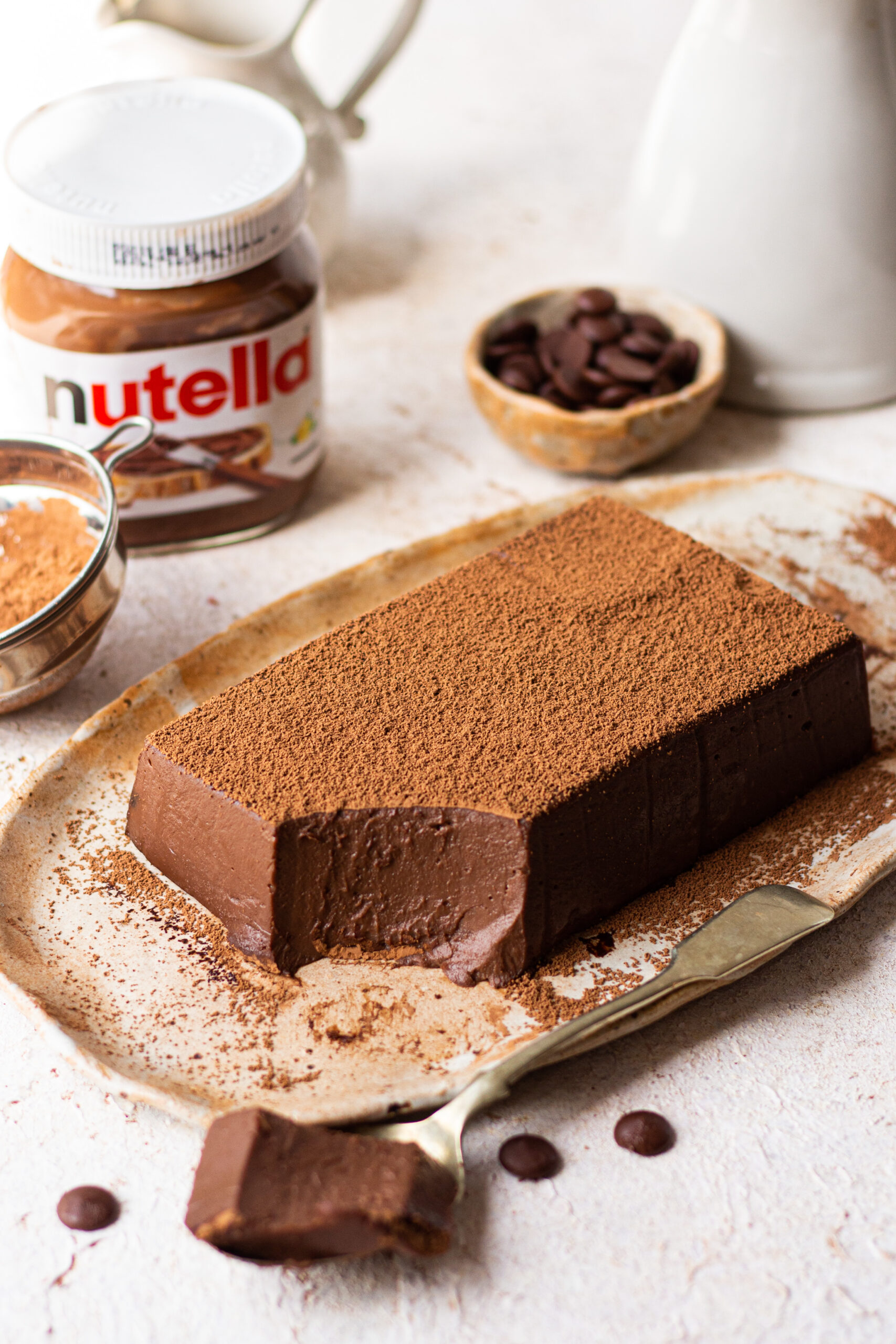 NUTELLA PUDDING
Ingredients
3 cups milk
½ cup cornstarch
4 tbsp cocoa powder
2-3 tbsp nutella
½ cup sugar
Instructions
In a saucepan set over medium heat, pour 2 cups of milk and sugar and bring it to a boil.
Next, in a bowl whisk together remaining 1 cup milk, corn starch, cocoa powder and Nutella until there are no large lumps.
Pour the milk & cornflour slurry into the saucepan. I like to use a sieve so no lumps enter the saucepan.
Cook this mixture on medium heat for a couple of minutes and whisk constantly to prevent lumps from forming.
When the mixture begins to thicken, take the pan off the heat and immediately pour the mixture into a loaf mould.
Set the pudding for overnight or atleast 8 hrs until it is completely set.
Demould it carefully on a plate and dust some cocoa powder on top and enjoy!
If you like my Nutella Pudding recipe and happen to make them in your kitchen, do tag me on Instagram and share pictures with me using #Bakewithshivesh. Happy Baking!