Some desserts just make you feel like you're on top of the world, and this 4 ingredient chocolate pudding that I recently made did just that. It's a simple recipe, but the end result is stunning and drool-worthy! Oh, and it's eggless!
Make sure you use the highest quality ingredients available for the 4 ingredient chocolate pudding. Believe me when I say that high-quality ingredients make all the difference. You can follow the best recipes in the world, but the end result will never be as good if you do not invest in your ingredients.
I present to you the simplest 4 ingredient chocolate pudding recipe ever. Nothing beats this chocolatey decadent delight made with simple ingredients.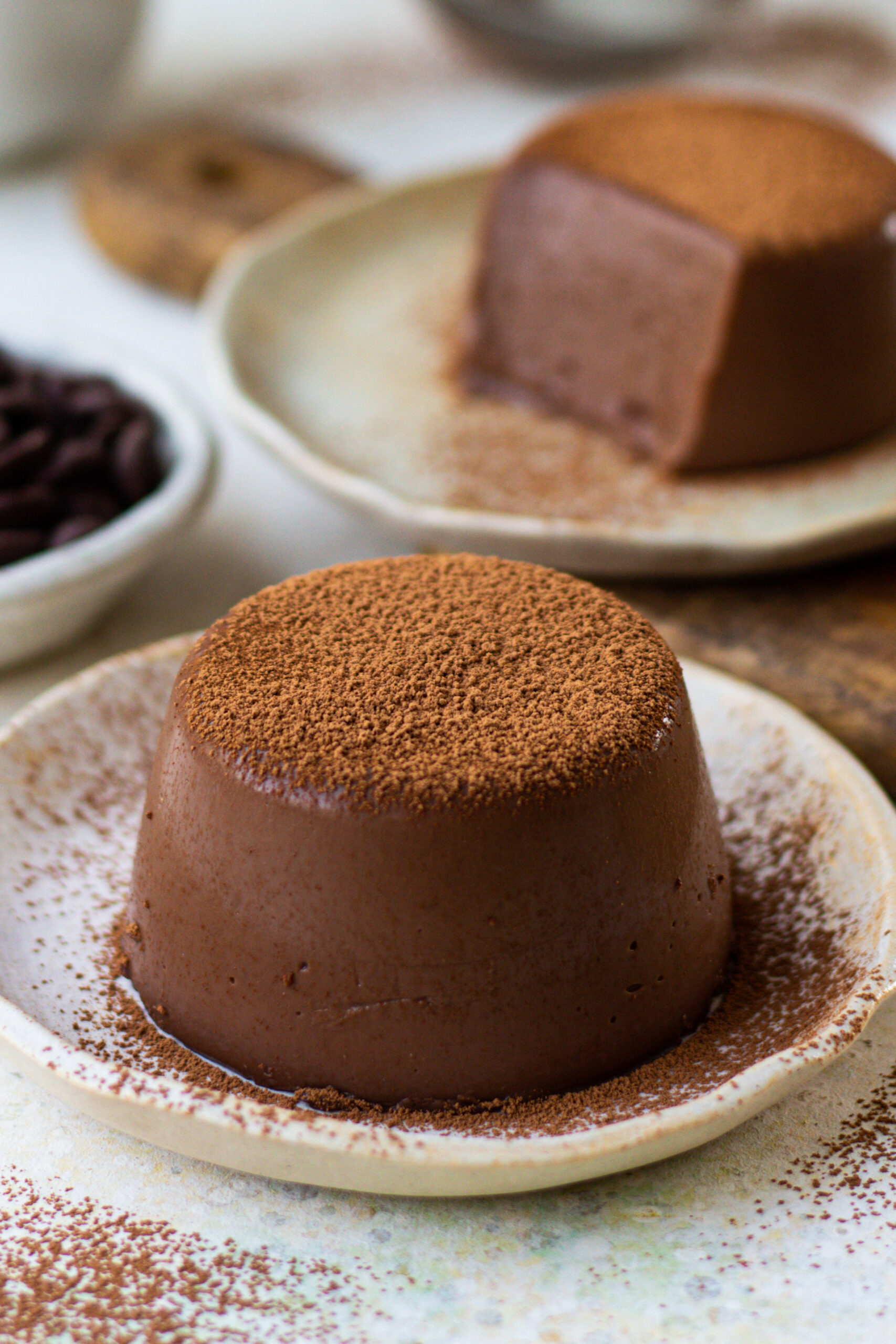 INGREDIENTS USED IN 4 INGREDIENT CHOCOLATE PUDDING
Every pudding starts with a milk and cream base. This adds to both, the richness and taste of your pudding. If you want, you can use dairy-free milk but the texture will definitely differ.
Also if you are choosing to use dairy-free milk, keep in mind the taste of the same because if for example, you choose to use oat milk, then the flavor of that will come through your chocolate pudding.
Since this is an eggless recipe, we are using cornflour as the thickening agent. I absolutely love using cornflour in various recipes of puddings and custards. It always adds to the structure of the desserts and makes it nice and thick.
Cocoa powder's rich taste and aroma is the agent behind 'I can't have enough of this pudding' feeling! So make sure you pick the right one and add the good flavours.
The sweetener in this pudding recipe is caster sugar. The small-sized granules of caster sugar are perfect to use because they will easily melt into the pudding mixture.
EQUIPMENTS USED FOR MAKING 4 INGREDIENT CHOCOLATE PUDDING
This recipe comes together quickly and hardly needs any equipment.
Measuring Cups and Measuring Spoons. are an integral part of any baker's kitchen and its very important to measure ingredients with precision.
OTHER RELATED RECIPES FROM THE BLOG
TIPS TO MAKE CHOCOLATE PUDDING
Make sure the milk, cocoa powder and cornstarch is mixed completely until there are no lumps in the cornflour slurry.
Using a sieve pour the cornflour slurry into the saucepan to avoid the lumps.
Keep your ramekins ready when the mixture starts to thicken. Pour the mixture immediately into ramekin or else it will start to set.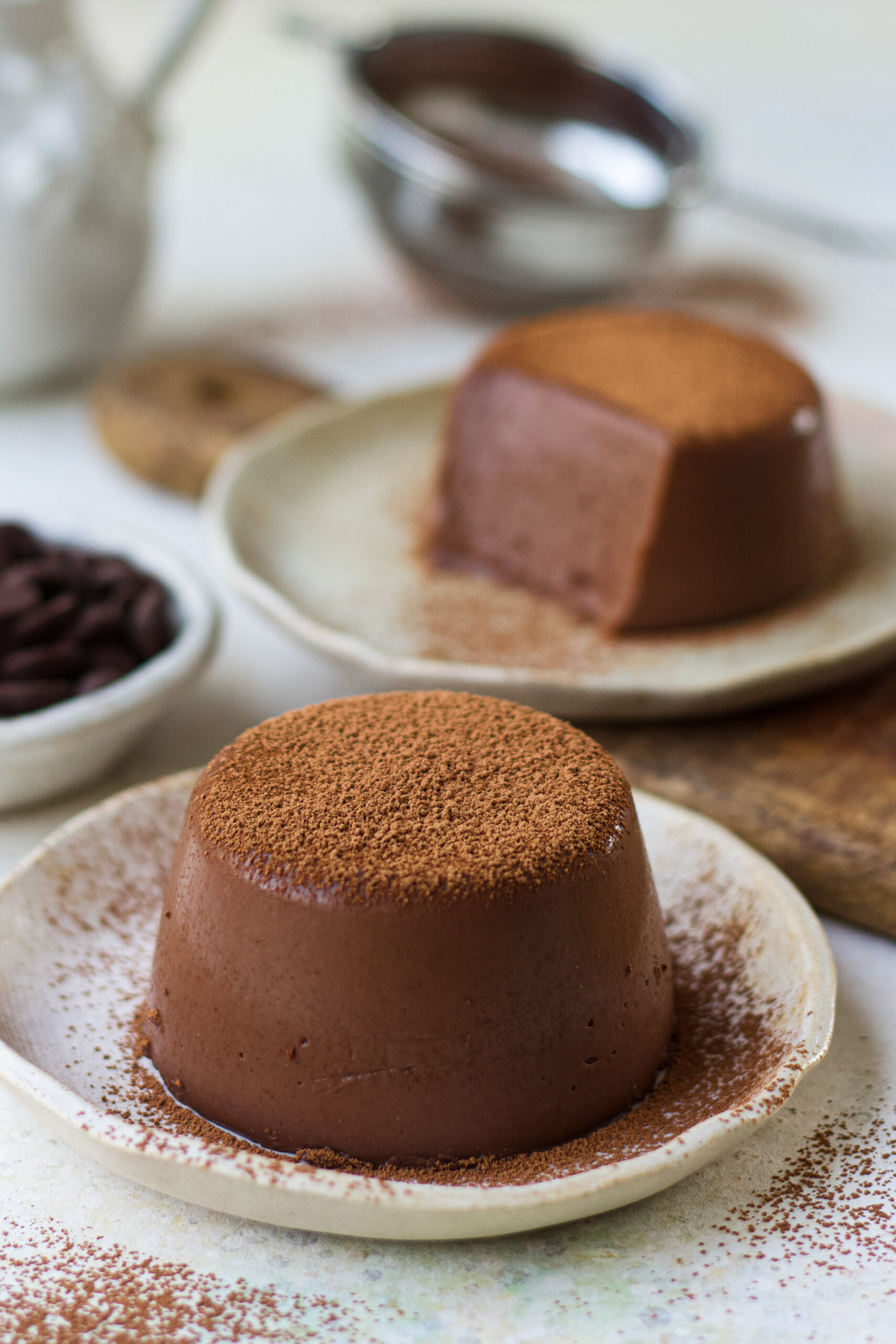 4 INGREDIENT CHOCOLATE PUDDING
Ingredients
1 + ½ cup milk
¼ cup cornstarch
2 tbsp cocoa powder
¼ cup sugar
Instructions
In a bowl whisk together ½ cup milk, cocoa powder and cornstarch untill there are no large lumps.
Next, in a saucepan set over medium heat, put the remaining 1 cup of milk and sugar and bring it to a boil.
pour the milk & cornflour slurry into the saucepan. I like to use a sieve so no lumps enter the saucepan.
Cook this mixture on medium heat for a couple of minutes and whisk constantly to prevent lumps from forming.
When the mixture begins to thicken, take the pan off the heat and immediately pour the mixture into 2 ramekins.
Keep the pudding in the fridge for 4 to 5 hours, or until it is completely set.
Demould it carefully on a plate and dust some cocoa powder on top and enjoy!
If you like my 4 ingredient chocolate pudding recipe and happen to make them in your kitchen, do tag me on Instagram and share pictures with me using #Bakewithshivesh. Happy Baking!