You know, some desserts just make you feel on top of the world and this ultimate chocolate pudding that I recently made, did just that. It is such a simple recipe but the end result is absolutely stunning and drool-worthy! And oh, it is eggless! 
My ultimate chocolate pudding is the most luscious, decadent, and smoothest pudding I have ever made. During the lockdown, I shared some very simple pudding desserts on my Youtube channel with you including the No-Bake Banofee Biscuit Pudding and another Chocolate Biscuit Pudding. You all loved these two recipes so much so I thought let us take things to the next level and come up with the ultimate chocolate pudding you will ever make.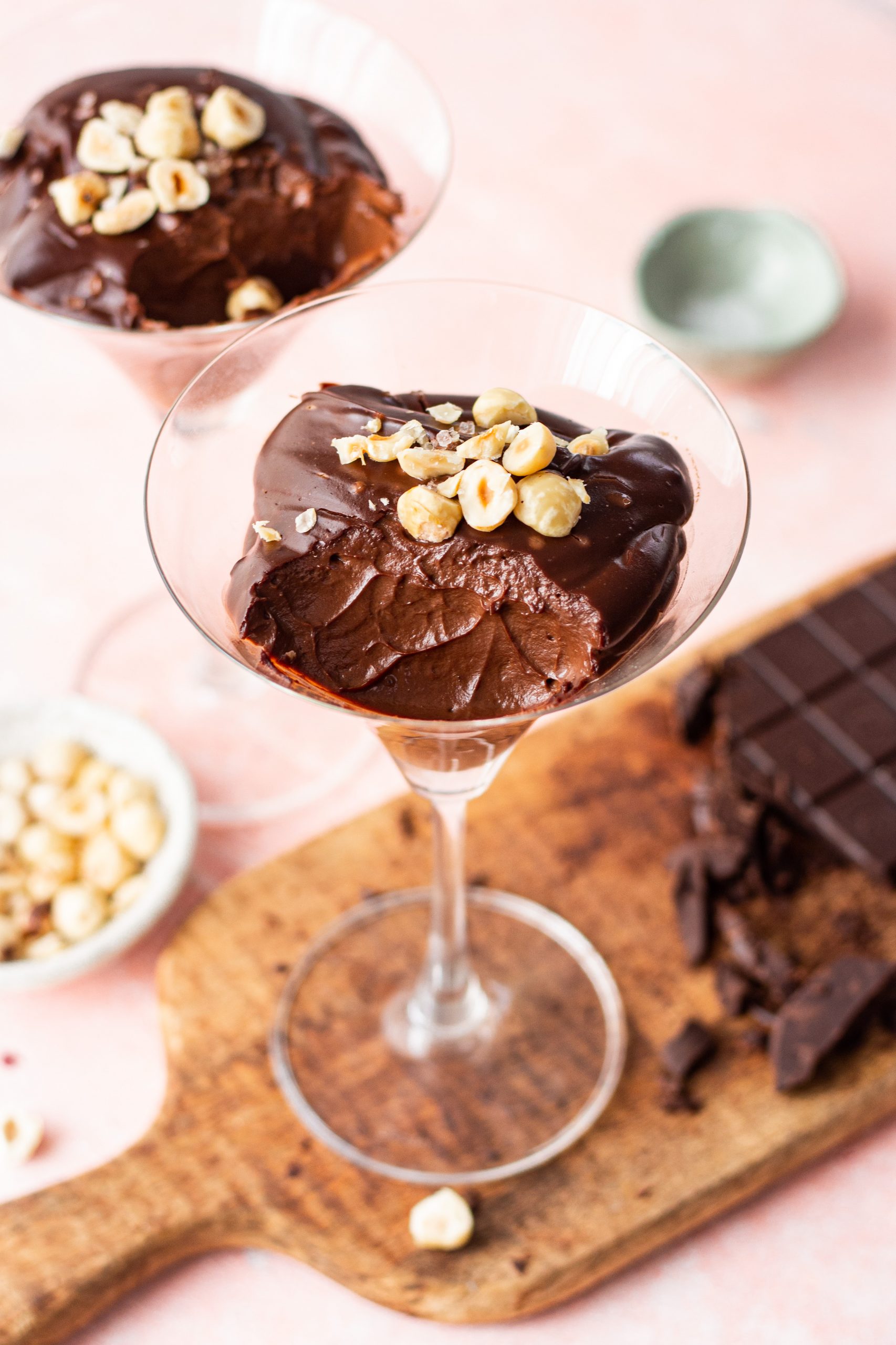 What makes this the ultimate chocolate pudding?
Okay when I think pudding, I think about a simple dessert that is dominant of one flavor, has an extremely silky, smooth texture, is slightly light, and just melts in your mouth. This pudding ticks all of these criteria. 
For the ultimate chocolate pudding, you want to make sure you are using the best quality ingredients available to you. Trust me, good quality ingredients make all the difference. You can follow the best of the best recipes but your end result will never be as good if you are not investing in your ingredients.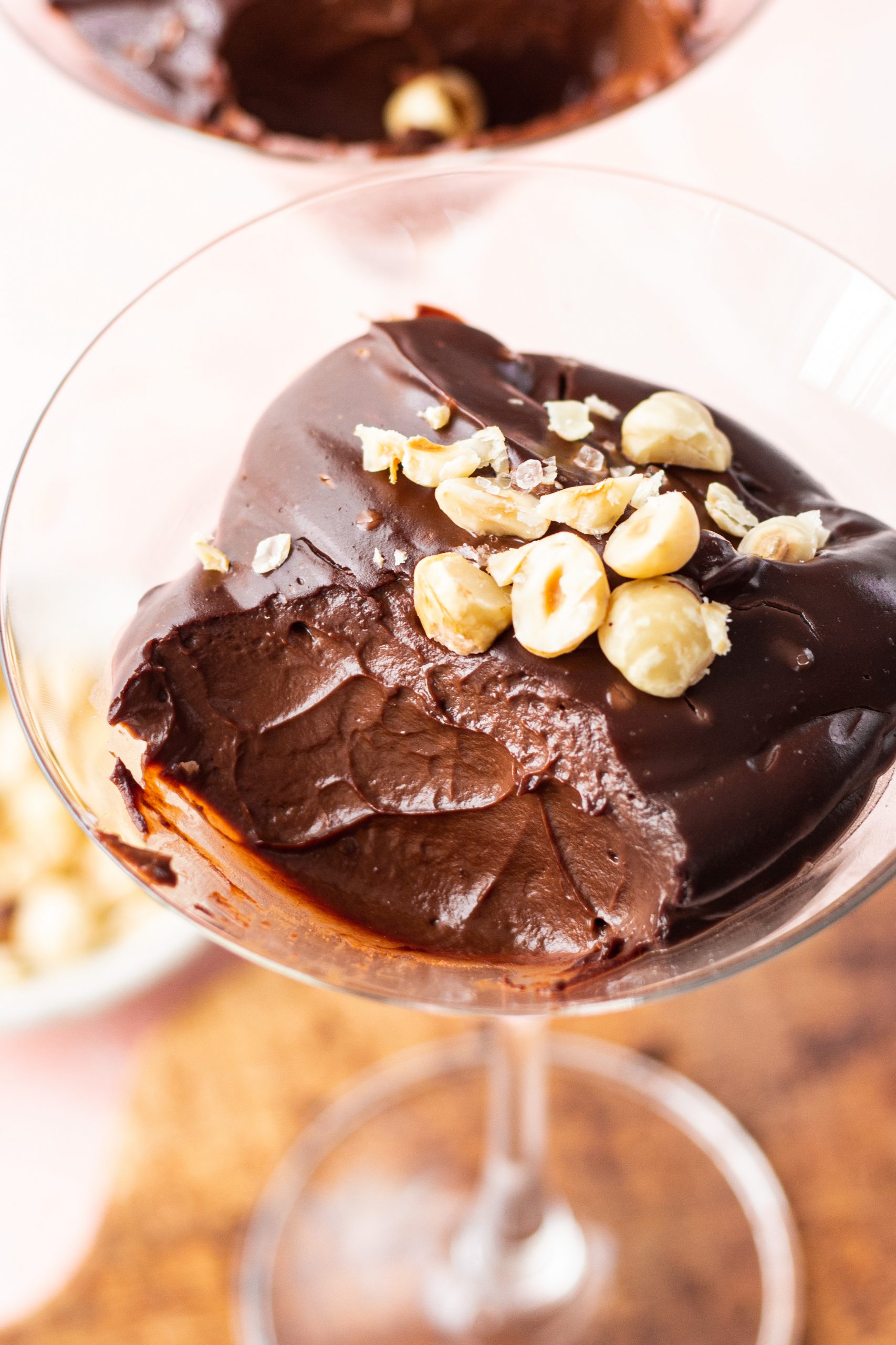 Ingredients for making the ultimate chocolate pudding
Let us take a look at what you actually need to make this lip-smacking dessert-
Milk
Every pudding starts with a milk and cream base. This adds to both, the richness and taste of your pudding. If you want, you can use dairy-free milk but the texture will definitely differ. 
Also if you are choosing to use dairy-free milk, keep in mind the taste of the same because if for example, you choose to use oat milk, then the flavor of that will come through your chocolate pudding. 
Cream
Another source of fat and taste is cream. I know it is hard for a lot of you to find heavy cream and normally, puddings will use heavy cream only. But I found fresh cream to give equally yum results and that is what I used for my eggless chocolate pudding. Yay! 
Instant coffee powder
A lot of chocolate recipes will have coffee in them somewhere. This is because coffee enhances the flavor of chocolate and really brings the chocolate dessert together. If you want, you can skip adding coffee but you know, it is giving you more depth of flavor so I would encourage you to not skip this ingredient. 
Sugar
The sweetener in this pudding recipe is caster sugar. The small-sized granules of caster sugar are perfect to use because they will easily melt into the pudding mixture. 
Cornflour
Since this is an eggless recipe, we are using cornflour as the thickening agent. I absolutely love using cornflour in various recipes of puddings and custards. It always adds to the structure of the desserts and makes it nice and thick. 
Cocoa Powder
You need some cocoa powder for that extra chocolate flavor hit. I love using Weikfield cocoa powder because I think that adds the best flavor to my pudding. 
Dark chocolate
Okay, the most important ingredient in a chocolate pudding is well, chocolate. I used dark chocolate but you can use any chocolate you like. If you are using white or milk chocolate, the pudding might become too sweet so keep that in mind. 
Butter
It adds a great shine to the pudding and also adds a little bit of flavor. I think it really takes the pudding texture to the next level. 
Vanilla
Vanilla also works really well in chocolate desserts. If you have vanilla beans then nothing like it but you can also use extract, just like I did.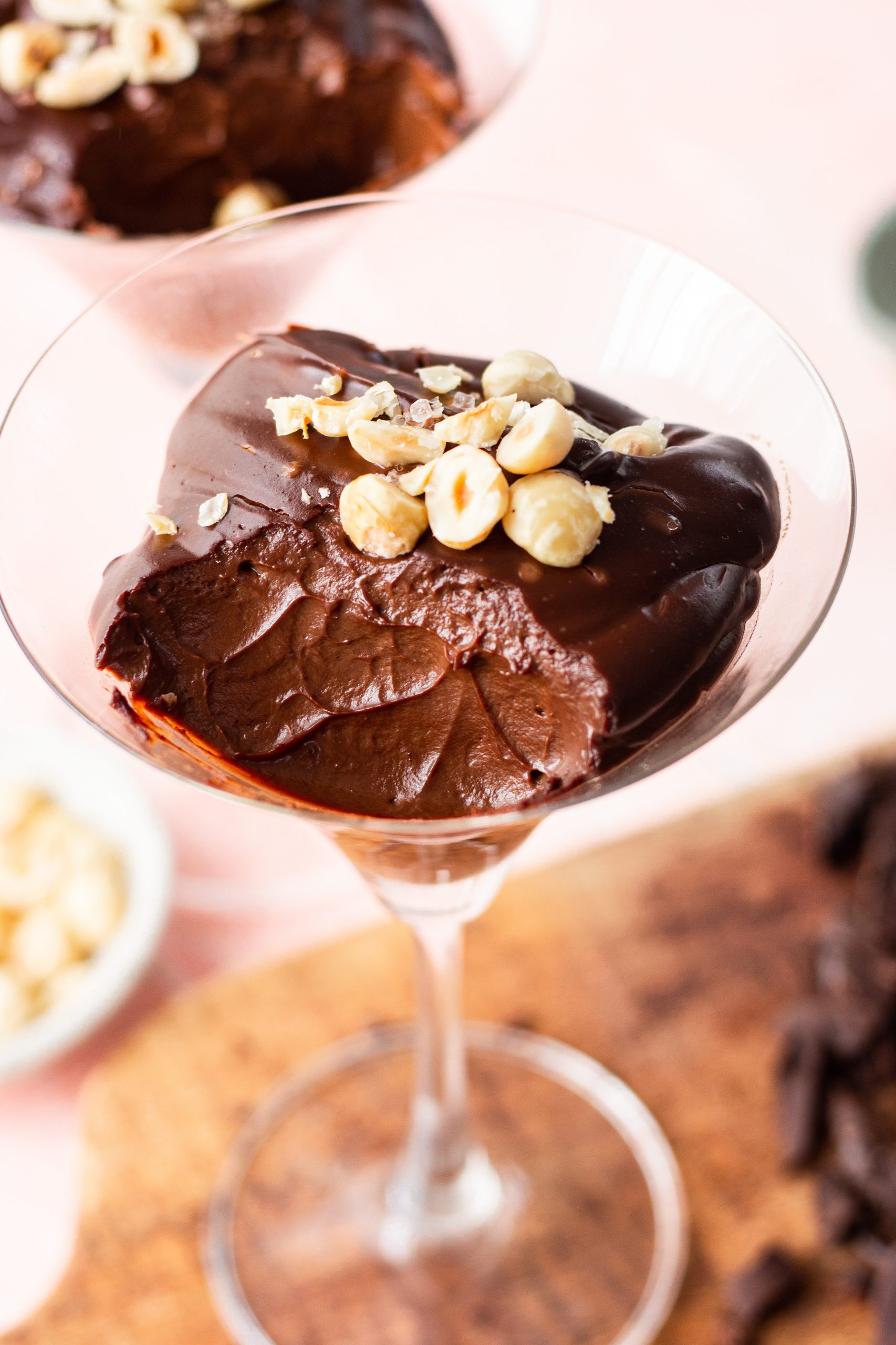 Things to keep in mind while making the ultimate chocolate pudding 
Desserts like puddings are sensitive to the recipe procedure and simple processes and techniques like heating and whisking. To help you make the ultimate chocolate pudding, here are my top tips: 
Make sure to use a good quality saucepan that does not burn easily or else the chances of you burning your chocolate pudding increase. 

The first step of the recipe is to heat your milk, cream, chocolate, and coffee. Be careful not to over boil this mixture or else you can end up with an oily mixture in which the fat from the cream got separated. 

Keep switching between using a whisk and a wooden spoon. When you feel like pudding is lumping up, quickly switch to a whisk and keep whisking till the pudding comes to a boil and or becomes smooth. 

This recipe will not work if you use compound so make sure to use cooking chocolate only. 

Chop your chocolate in even chunks before you add it with the milk and cream. Even chunks will ensure that your chocolate melts nicely and makes sure there are no chocolate chunks in your smooth pudding mixture. 

The best time to transfer the pudding into serving dishes is right after you take it off the heat. The texture of your pudding will be silky smooth at that moment and it will transfer beautifully into serving dishes. 

Refrigeration of the pudding is not a necessity now that we are approaching cooler months but I still like the texture more when a pudding has been refrigerated. But, if you like, you can just let it sit at room temperature for 15 minutes and dig right in! 
Different ways to use the ultimate chocolate pudding 
This is my favorite part about this chocolate pudding- not only is it absolutely delicious, but it also serves more than one purpose!

Eating this pudding right out of the bowl as a decadent dessert of its own but you can also use it to amp up your other sweet creations. Use this chocolate pudding to fill in your cupcakes, layer in between your cakes, make a version of biscuit pudding out of it or even just use it to dunk in your cookies.

No matter how you eat it, it is for sure the best pudding you will ever make and eat. 

I am so excited for you all to try this recipe out! I know that you will absolutely love it. I always love seeing your recreations so do not forget to share your pictures with me by tagging my Instagram handle @shivesh17.

Other Chocolate Recipes on the blog
Ultimate Chocolate Pudding - Eggless recipe!
Ingredients
2 cups (500 g) milk
½ cup (100 g) heavy cream
1 cup (125 g) dark chocolate
1 teaspoon (3 g) instant coffee powder
3 tablespoon (21 g) cornflour
6 tablespoon (42 g) sugar
2 tablespoon (14 g) cocoa powder
2 tablespoon (28 g) Butter
1 teaspoon (3 g) vanilla
To garnish (optional):
Chopped hazelnuts
Sea salt
Instructions
In a saucepan, combine milk, cream, chocolate and coffee bring it to a simmer over medium heat.
In a separate bowl, stir together sugar, cornflour and cocoa.
Once the cream mixture comes to a simmer, gradually add this to the dry ingredients and whisk well.
Transfer the entire mixture back into the saucepan and bring it to a boil, whisking continuously.
Once the mixture comes to a boil, bring it off the heat and add butter and vanilla. Whisk well.
Pour into serving glasses, garnish, and refrigerate for 30 minutes.