Ultimate Chocolate Pudding - Eggless recipe!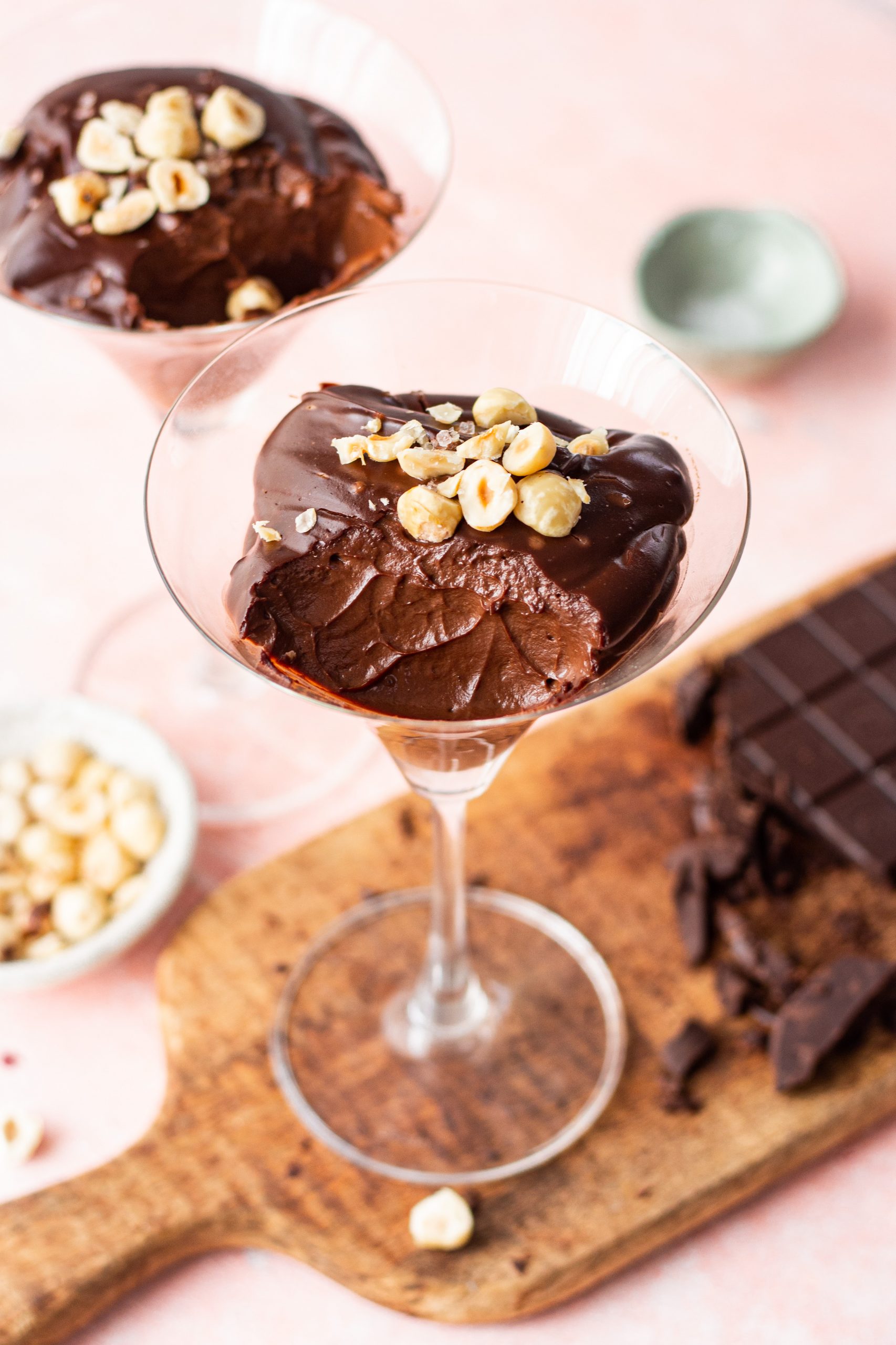 2 cups (500 g) milk
½ cup (100 g) heavy cream
1 cup (125 g) dark chocolate
1 teaspoon (3 g) instant coffee powder
3 tablespoon (21 g) cornflour
6 tablespoon (42 g) sugar
2 tablespoon (14 g) cocoa powder
2 tablespoon (28 g) Butter
1 teaspoon (3 g) vanilla
Chopped hazelnuts
Sea salt
In a saucepan, combine milk, cream, chocolate and coffee bring it to a simmer over medium heat.
In a separate bowl, stir together sugar, cornflour and cocoa.
Once the cream mixture comes to a simmer, gradually add this to the dry ingredients and whisk well.
Transfer the entire mixture back into the saucepan and bring it to a boil, whisking continuously.
Once the mixture comes to a boil, bring it off the heat and add butter and vanilla. Whisk well.
Pour into serving glasses, garnish, and refrigerate for 30 minutes.
Recipe by
Bake with Shivesh
at https://bakewithshivesh.com/ultimate-chocolate-pudding-eggless-recipe/