Sweets on Diwali are a mandate and this time I have come up with most easy and quick recipes for Diwali that can be made with few ingredients and are DELICIOUS! I love love eating barfi and its my second favourite sweet after jalebi. So I thought to give it a try and with my twist. This super easy ad delicious 3 ingredient chocolate burfi is my new favourite sweet now. The blend of mawa/khoya and coco powder tasted so so good. And guess what its ready in no time and doesn't require any fancy ingredients or process!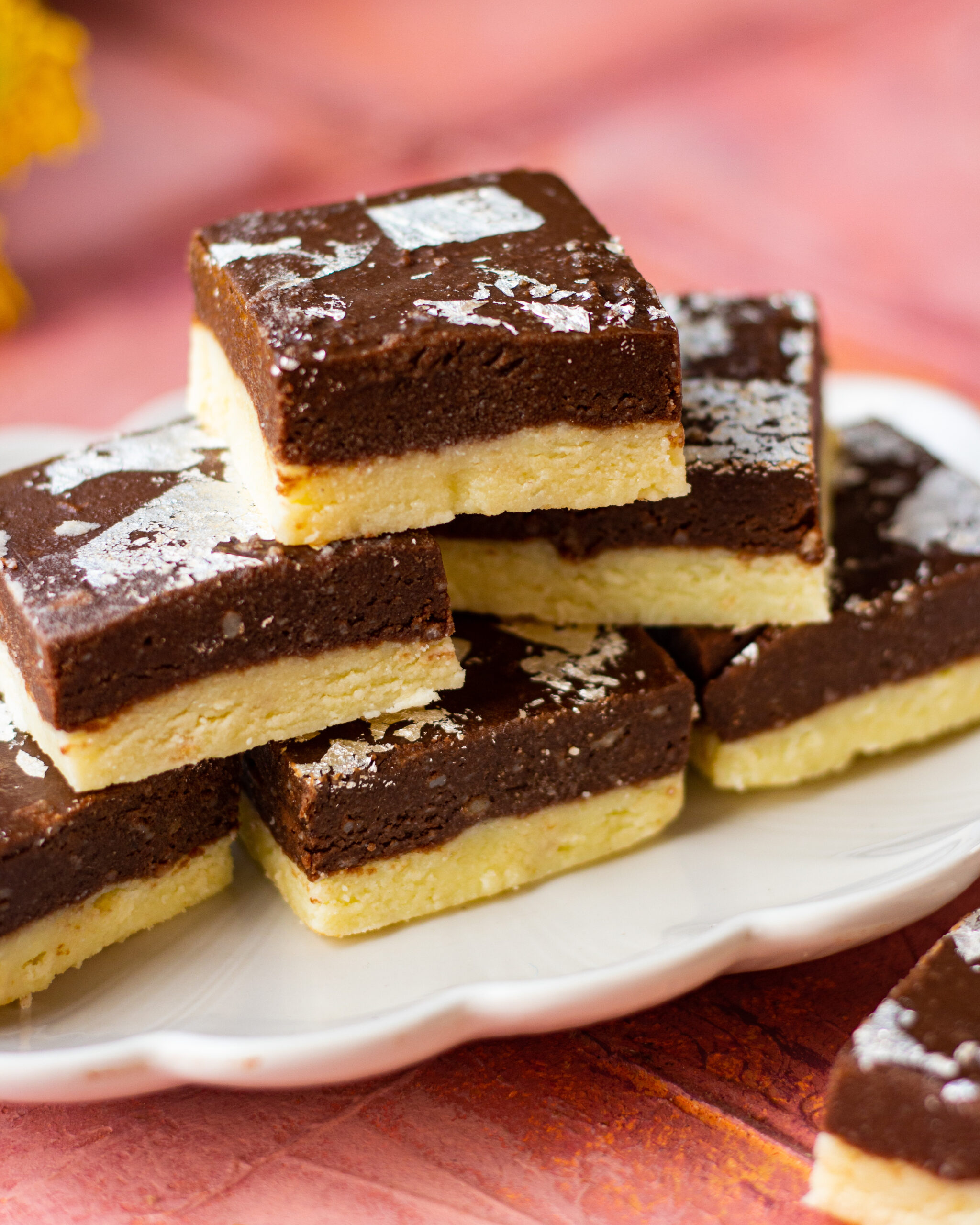 INGREDIENTS USED IN 3 INGREDIENT CHOCOLATE BURFI
UNSWEETENED MAWA
Khoya is dried evaporated milk solids commonly used in sweet Indian desserts, particularly in the Northern region of India. Khoya (or Mawa) is made of either dried whole milk or milk thickened by heating it in an open iron pan. Either you can make it at home or it is easily available at any dairy store. You cannot replace mawa in this recipe. As it's the main and the base ingredient for this 3 ingredient chocolate barfi.
SUGAR
Khoya or mawa is unsweetened so add sweetness to this recipe I have used castor sugar. You can add icing sugar also or even brown sugar or jaggery. Make sure its completely dissolved in mawa while cooking it. Any other sugar that castor sugar has a lower heating point so make sure nothing is getting burnt.
COCO POWDER
I have added unsweetened coco powder to half of the burfi mixture to make it chocolately. You can also add melted chocolate to make this burfi more chocolatey. You can skip this ingredient and make this recipe a 2 ingredient plain burfi.
TIPS FOR MAKING THIS 3 INGREDIENT CHOCOLATE BURFI
1).I would heavily recommend using the high quality of mawa or khoya for this recipe. you can either prepare it, at home or you can buy it from your local grocery store. in addition, you can also prepare the instant version by using milk powder.
2).Cook your mawa on lower flame as it gets dry and burnt very easily.
3).Make sure to set the burfi completely before cutting it or it will get sloppy.
4).Cook only till the sugar is completely dissolved. Mawa gets brown every quicly.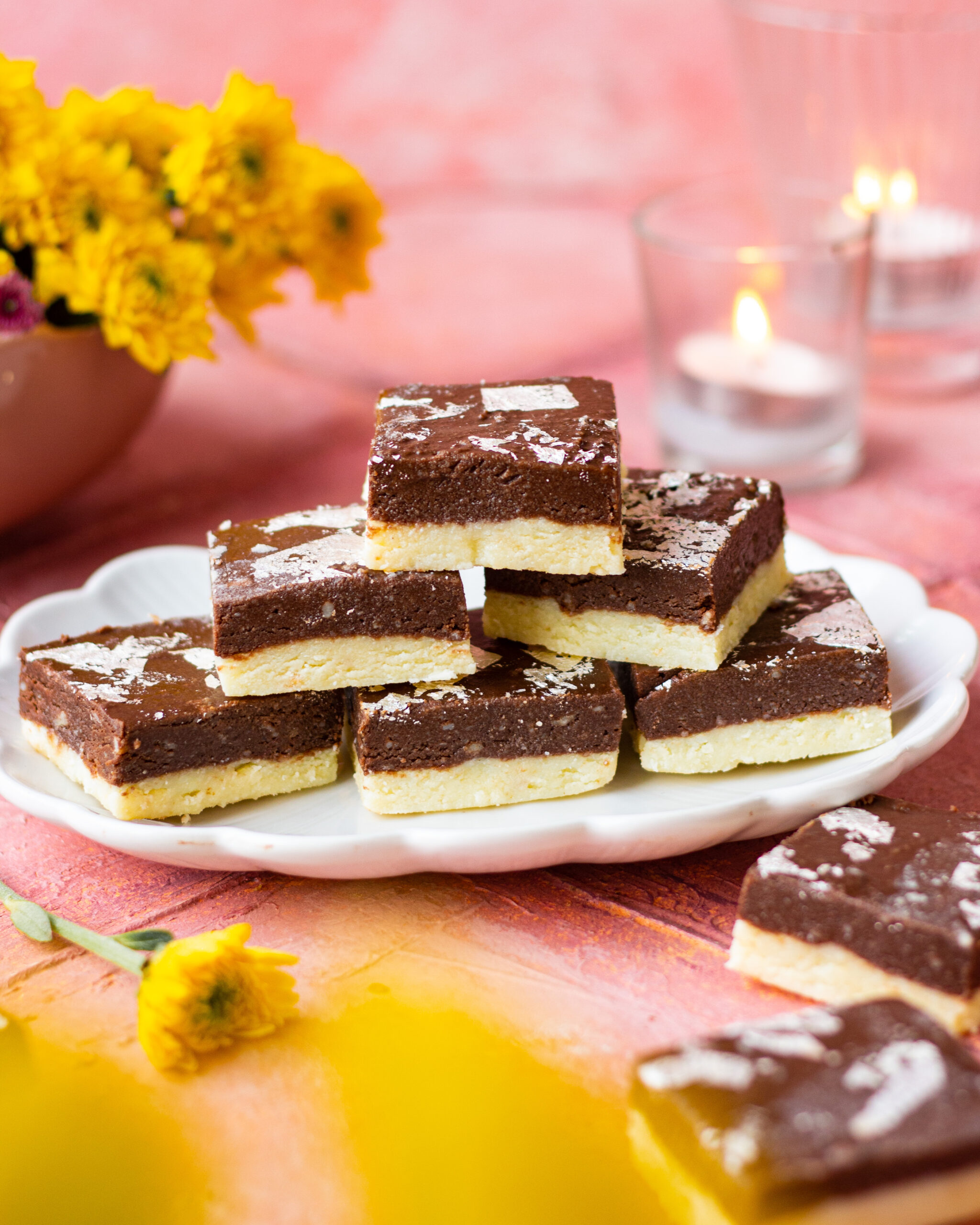 EQUIPMENTS USED IN MAKING THESE 3 INGREDIENT CHOCOLATE BURFI
The kind of equipment you use in the kitchen makes a huge difference to the end result! I would always recommend you to use quality gadgets and other equipment to make your cooking and baking game strong
Not a single day goes in my kitchen when I don't use a Silicon Spatula, this is the one I recommend. Same goes for my set of Measuring Cups and Measuring Spoons.
SIMILAR RECIPES ON BLOG
3 INGREDEINT CHOCOLATE BURFI
Ingredients
1+3/4 Cup mawa/khoya
¾ cup castor sugar
3 tbsp cocoa powder
Silver foil (optional)
Instructions
In a pan add mawa and sugar and cook until the sugar is completely melted and dissolved.
Take half of the mawa out in a bowl and in remaining add cocoa powder
In a lined pan add in plain khoya barfi mixture, smoothen it out and on the top add the chocolate mixture. Let it set for about 2 hours minimum. Cut and enjoy!
If you end up making this 3 ingredient chocolate burfi, don't forget to tag me on 
Instagram
 and use #BakewithShivesh.