It's watermelon season, so what could be better than a refreshing watermelon slush?
Your frosty treat is ready in just three ingredients!
Make a fresh watermelon slushie at home the next time you're thirsty. It's ideal for those hot summer days!
With the recent heat wave, this delicious and refreshing summer drink is ideal.
Summer is the ideal season for incorporating fresh watermelon into your daily routine.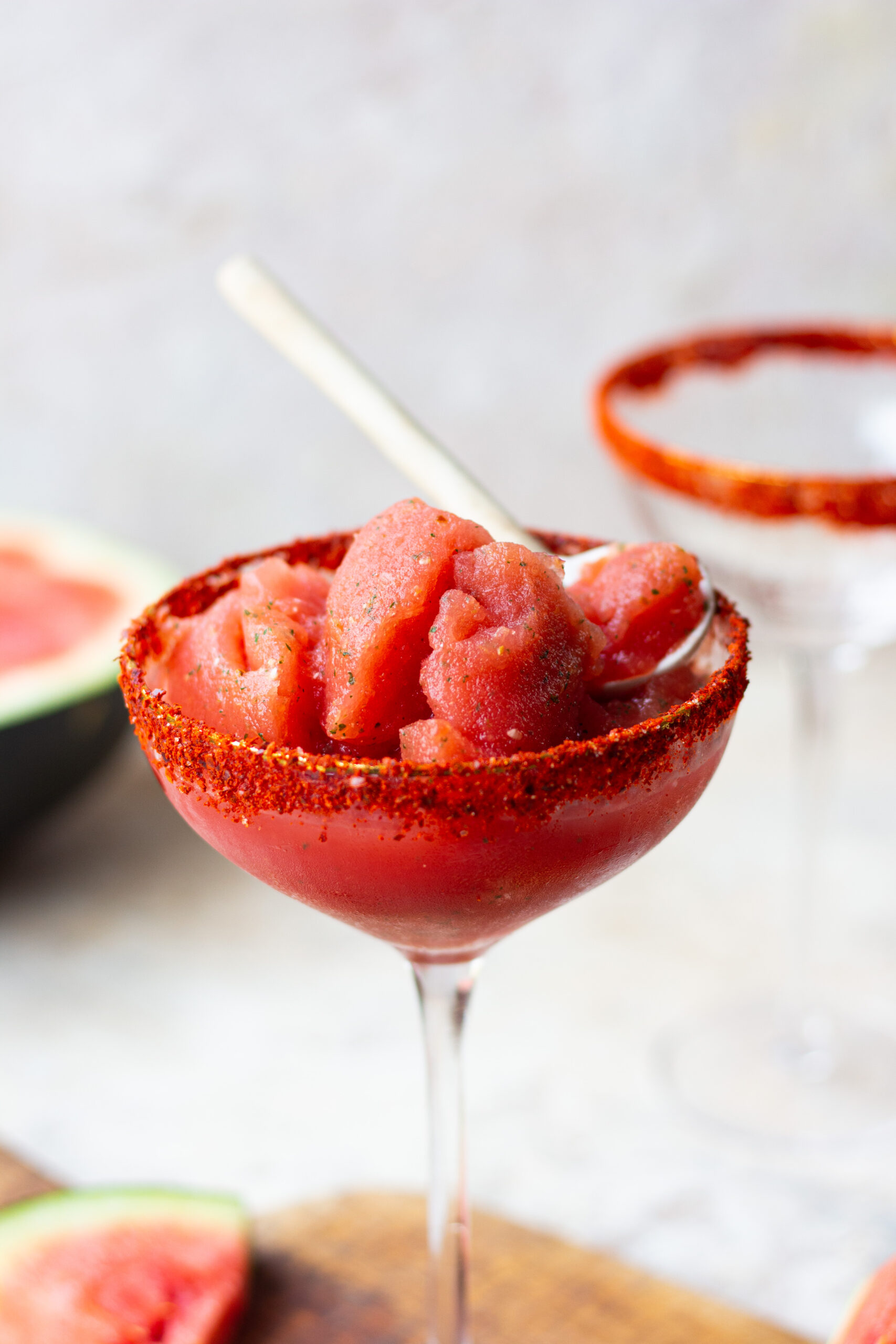 INGREDIENTS USED IN WATERMELON SLUSH
The main ingredient in this slush is watermelon. You can add strawberries also with it.
I have added 1 tablespoon of lemon juice because I don't like my slush to be very tart and this is the right quantity for me. You can use normal lemons or Italian lemons whatever you prefer. I am using normal lemon juice here!
I have used honey in this slush as a sweetener. You can also use caster sugar or maple syrup in it.
EQUIPMENTS USED FOR MAKING WATERMELON SLUSH
This recipe comes together quickly and hardly needs any equipment.
You just need a blender and a zip lock bag to make this super easy slush.
Measuring Cups and Measuring Spoons. are an integral part of any baker's kitchen and its very important to measure ingredients with precision.
OTHER RELATED RECIPES FROM THE BLOG
TIPS TO MAKE WATERMELON SLUSH
This watermelon slush recipe is a great basic recipe that you can customize in so many ways. Here are a few of my favorite:
Make it sweeter by adding a simple homemade syrup. Simply, combine equal parts of granulated sugar and water in a pot. Simmer for a few seconds until dissolved. Let it cool and add it to your watermelon slushie to taste.
Instead of water, use coconut water.
Rather than lime juice, use lemon juice.
Add strawberries
Add vodka, rosé wine, or similar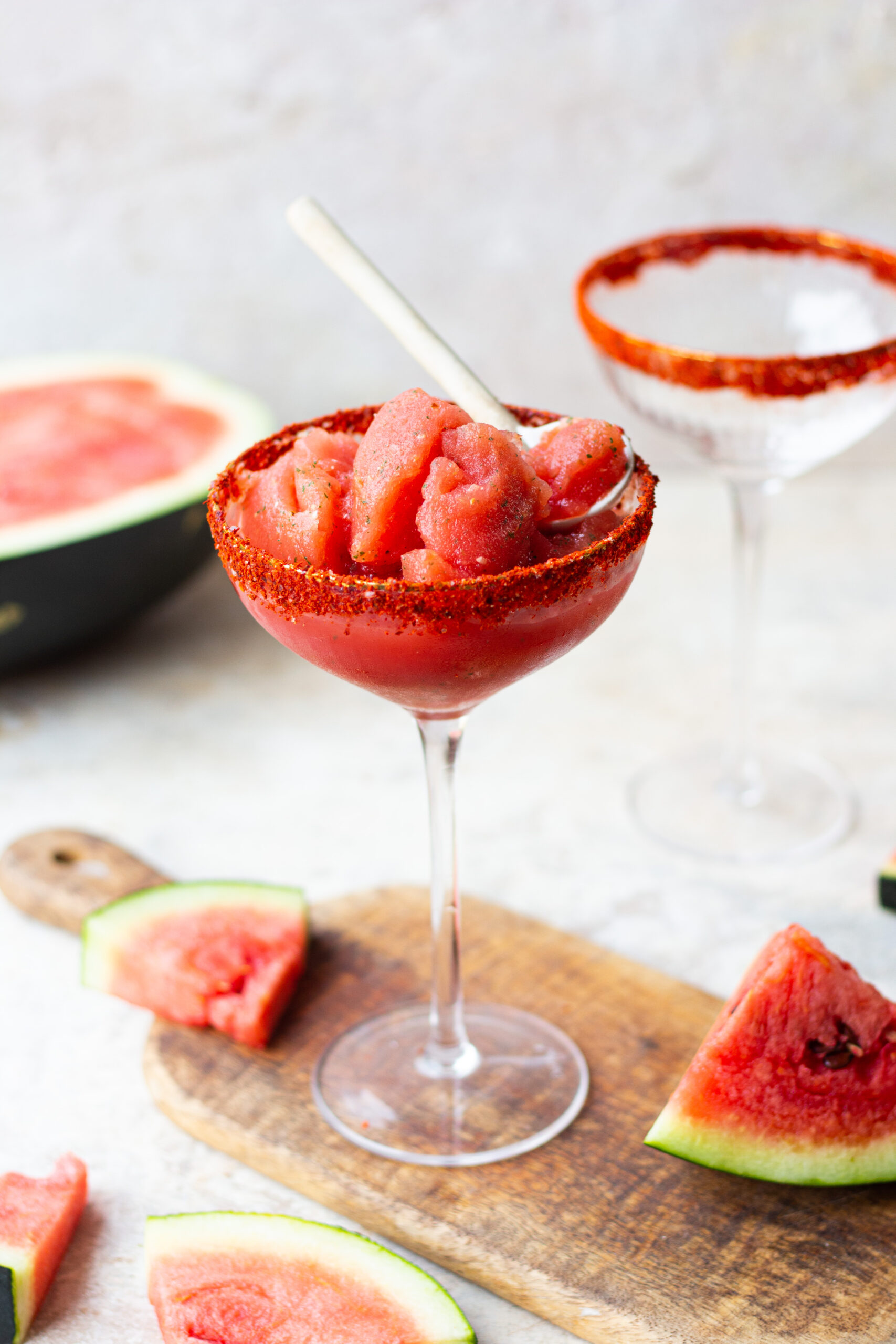 WATERMELON SLUSH
Ingredients
½ Watermelon
1 tbsp honey
1 tbsp lemon juice
10 mint leaves
2 cups ice
½ cup salt
Instructions
Cut half a watermelon into cubes and blend them with mint leaves, honey and lemon juice.
Strain the juice to get rid of the seeds and fibre.
Transfer the juice into a zip lock pouch, release the extra air and seal completely.
Now, carefully place this pouch in another zip lock pouch, preferably bigger than the juice one.
Add ice and salt to the second zip lock pouch, seal it and then shake vigorously for about 5 mins until the juice freezes.
Transfer this slushie into your favourite glass or bowl and serve immediately.
If you like my watermelon slushie recipe and happen to make them in your kitchen, do tag me on Instagram and share pictures with me using #Bakewithshivesh. Happy Baking!