Here is another recipe in association with SPRIG– Ginger Marmalade Chia Pudding. It is so simple to make and so yum- breakfast doesn't get better than this!
This ginger marmalade chia pudding is so refreshing and it absolutely seduces you with its aroma! The taste is so heavenly. One bite of this pudding and you will be hooked on to it! I personally love chia pudding and there are so many on the blog (you can find them here) that you can always substitute your normal boring breakfast with. It is super healthy and keeps you feeling full throughout the day!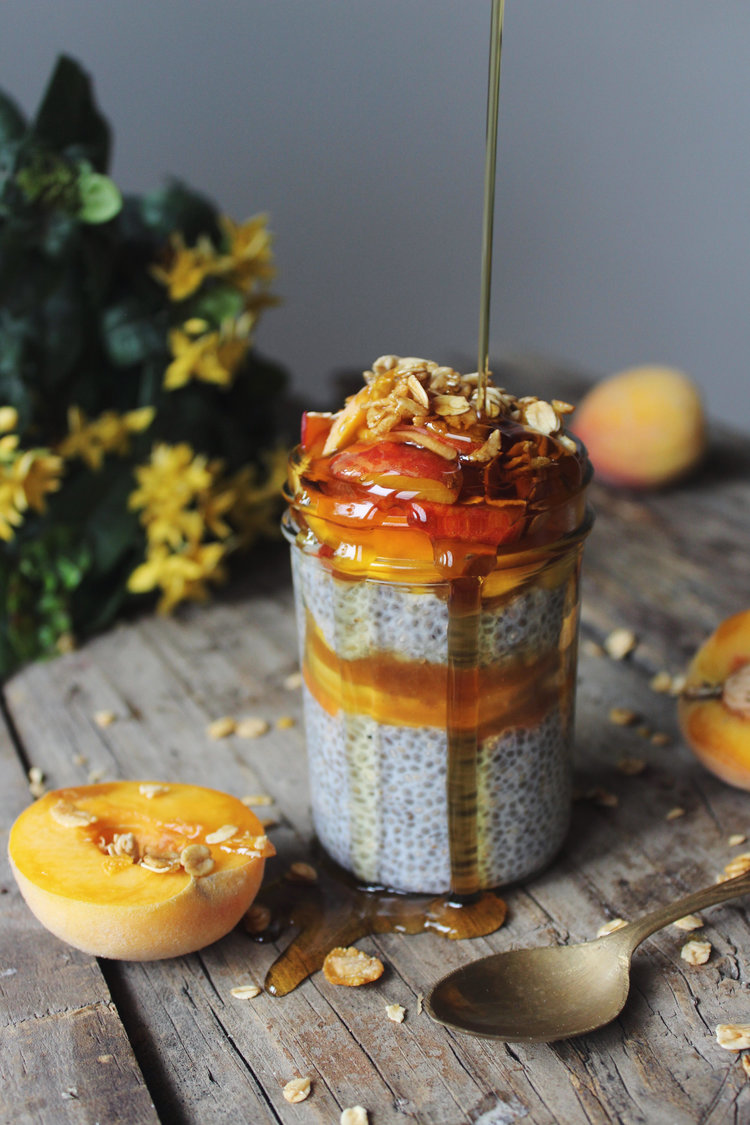 INGREDIENTS
1 cup milk
1/4th cup chia seeds
1 tbsp maple syrup
2 peaches, sliced
2 tablespoons SPRIG ginger marmalade
PROCEDURE
In a glass jar, combine milk, maple and chia seeds. Whisk well.
Let the jar rest in the fridge overnight.
Cook peach slices with ginger marmalade on medium heat. Bring to a boil.
Top chia pudding with ginger marmalade and peaches.