Anyone who knows me and or follows my work knows that you can't keep me away from cookies for a long period of time. And whenever I try a new cookie and share the recipe with you all, I am bombarded with messages and comments from you guys, asking about various doubts that you have about baking perfect cookies at home.
That is why today, I am sharing my 12 best tips for baking perfect cookies which will help you sail through the process of making and achieving the cookie of your dreams every time.
You will also find two other articles about tips and tricks  – Baking Tips For Beginners and Baking Tips 2.0 on my website already. If you haven't checked them out yet, now would be a great time! Let's hop on to cookies for now!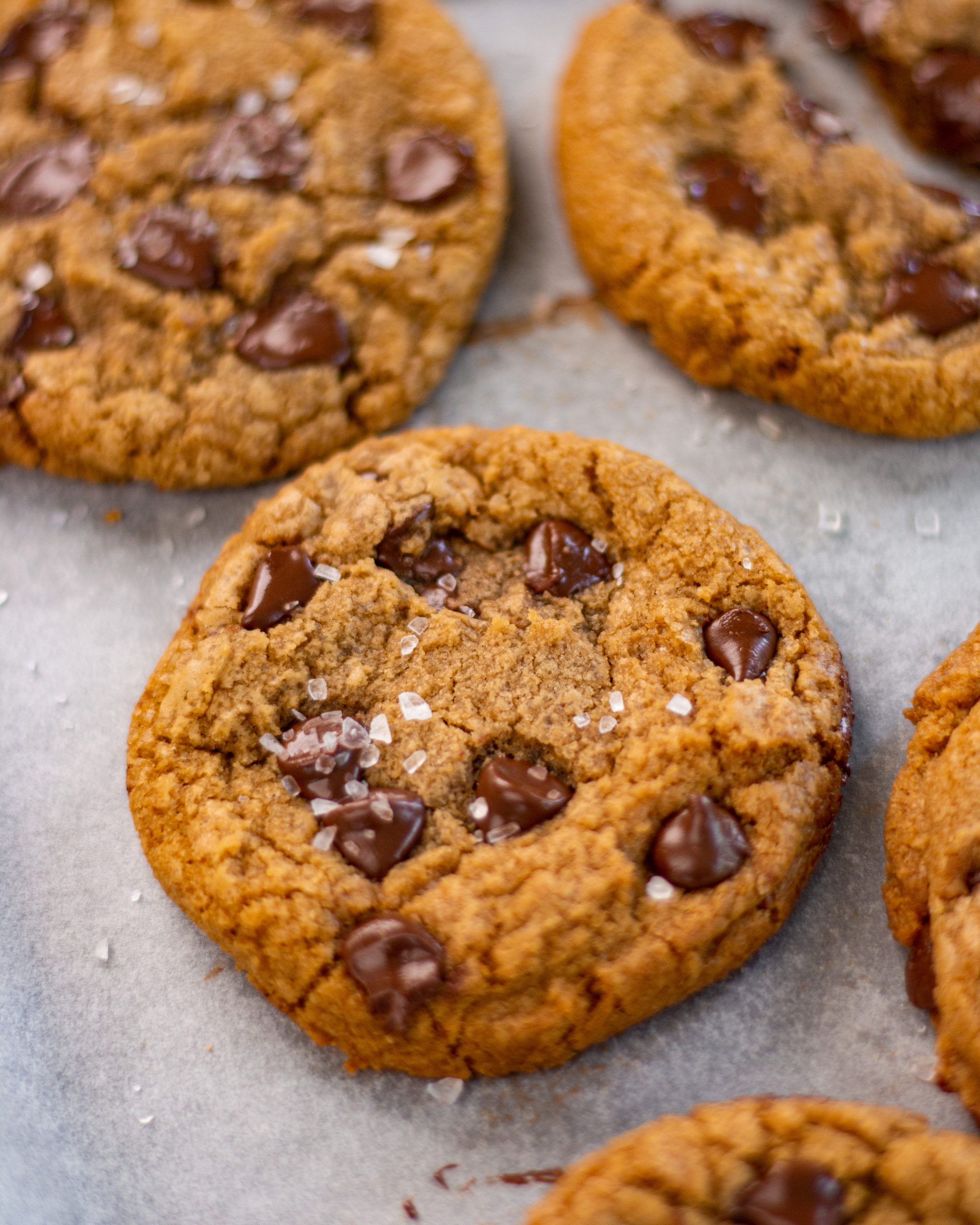 ALL ABOUT INGREDIENTS FOR BAKING PERFECT COOKIES
SOFTENED BUTTER IS THE KEY
The first and foremost step in baking perfect cookies is starting with room temperature butter. The ideal softness level is when you're able to press your finger into the butter without any resistance. Softened butter allows small pockets of air to get trapped when you cream it with sugar. This in turn leavens the cookies and makes them fluffy- but if you use butter that's too soft, it can do the opposite and actually prevent air from getting trapped.
ACCURATELY MEASURED INGREDIENTS
One of the quickest and easiest ways to improve your baking FOREVER is to learn how to measure your flour correctly. Since flour compacts easily, you can wind up accidentally adding 20% more flour to your dough if you don't measure it the correct way. The best and simplest way to measure your ingredients for baking perfect cookies is using a digital kitchen scale but if you don't have it, another great way is to use the spoon-and-level method. That is-
• Sift your flour.
• Spoon the flour into your measuring cup until you have a tall mound.
•
Scrape off the excess flour
.
ALL ABOUT EGGS
There are three important things to take care when using eggs in a cookie dough for baking perfect cookies. One, make sure you're using the right sized eggs that your recipe calls for. A regular medium sized egg should weigh somewhere around 50gms. Two, make sure they are at room temperature. And three, always add one egg at a time. This will make sure that they are evenly mixed in and help in baking perfect cookies.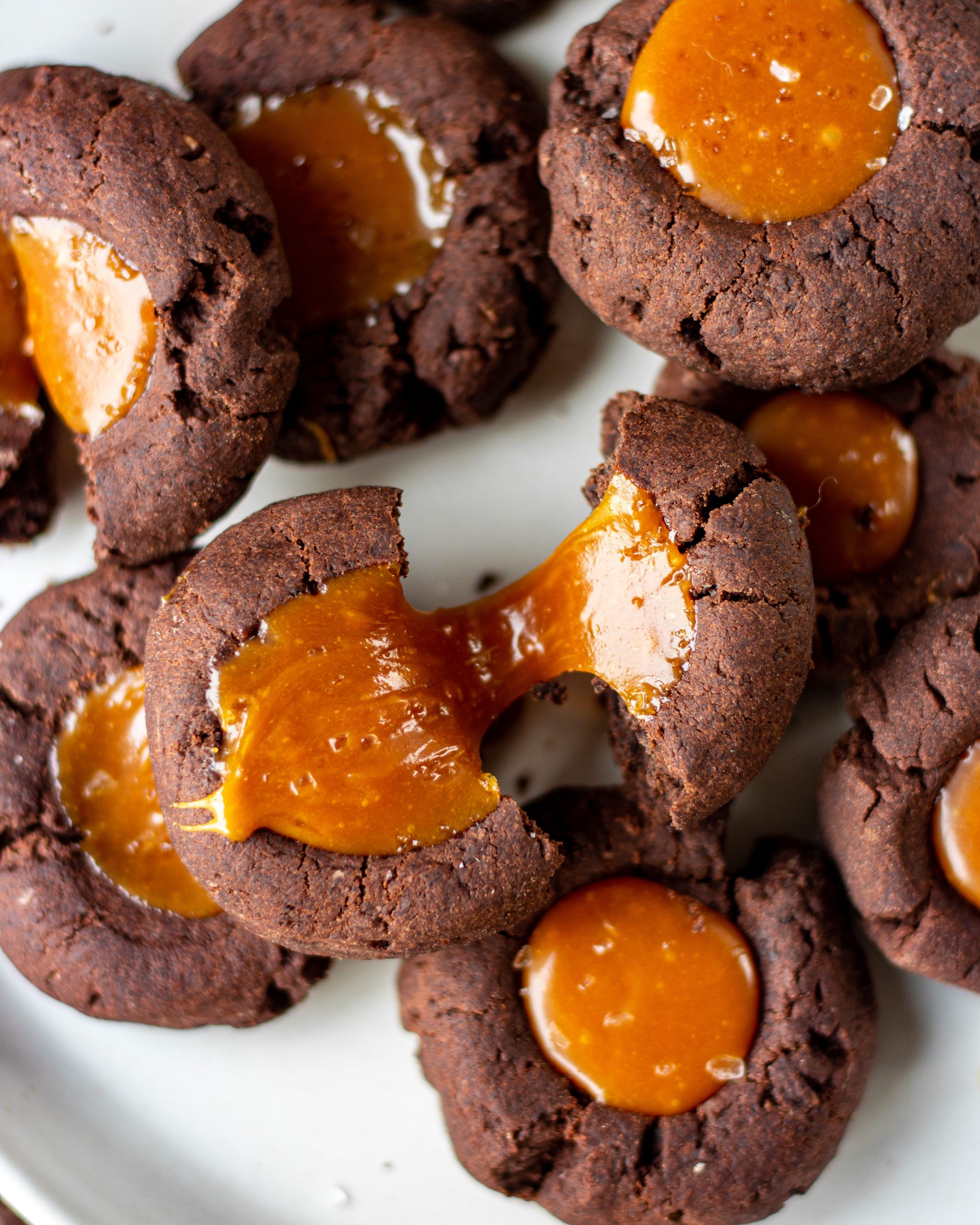 TECHNIQUES USED FOR BAKING PERFECT COOKIES
CREAMING THE CORRECT WAY
If you are hoping to get thicker cookies, do not over-beat your butter and sugar. This can incorporate too much air into the dough which it won't be able to hold and in turn making the cookies collapse as they bake or cool. Over-beating can also warm up the butter which increases spread. But if thinner and crispier cookies is what you are looking for, go ahead and cream your butter with sugar until it dissolves. 
SCRAPE AS YOU GO
Since while baking we use ingredients that are in two different states- dry and wet, it is very important to continuously scrape your bowl. This is to ensure that there is no large accumulation of any ingredient at the bottom or sides of your bowl and you will have a consistent batter for baking perfect cookies. A rubber spatula is really helpful here as it's bendy and super flexible so it can move with the curvature of your bowl!
CHILL WHILE YOUR DOUGH DOES TOO
For baking perfect cookies, an important step is to chill the cookie dough in the refrigerator. This step firms it up, which decreases the possibility of over-spreading. It not only ensures a thicker, more solid cookie but an enhanced flavor as well.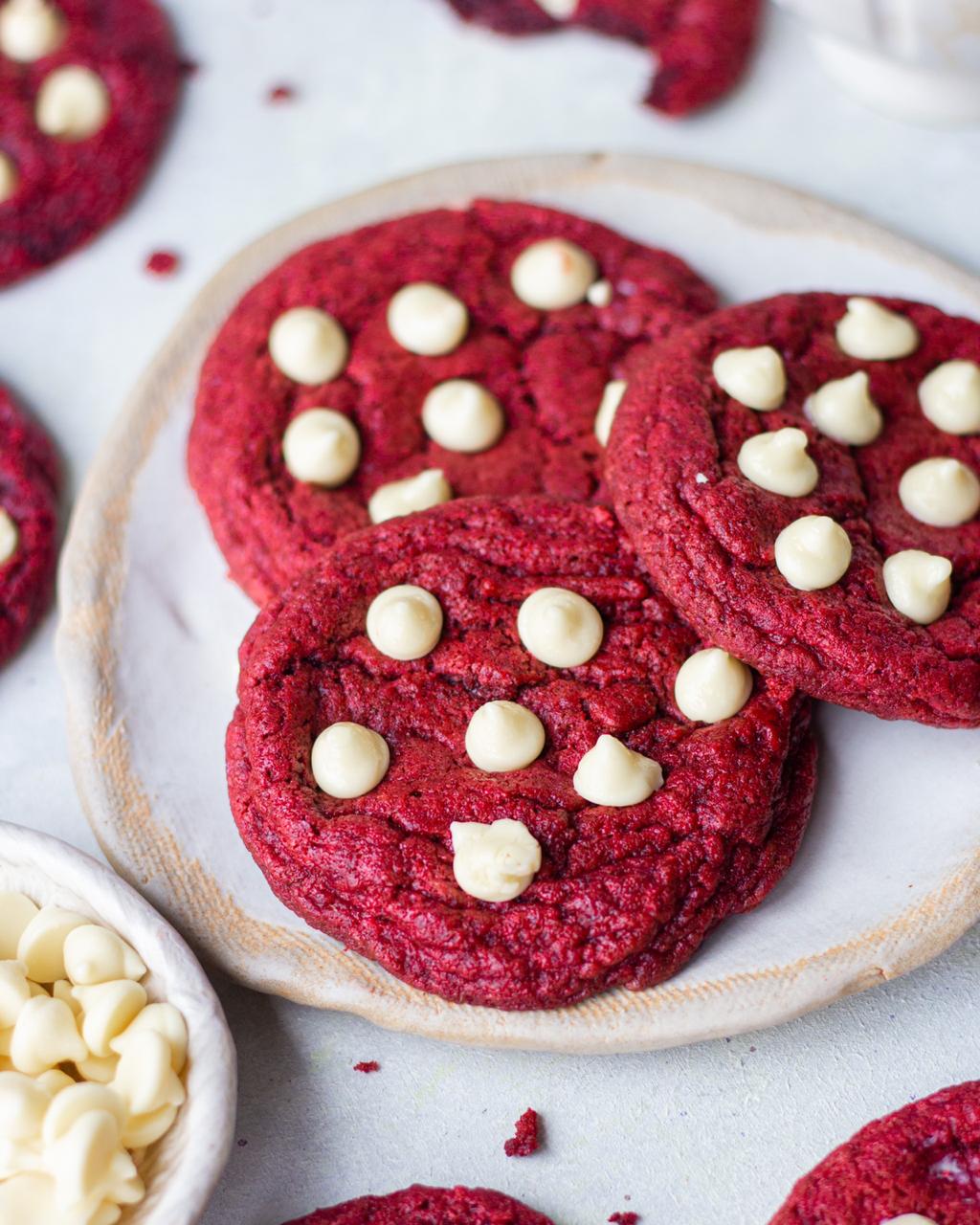 SOME ADDITIONAL TIPS FOR BAKING PERFECT COOKIES
TEMPERTAURE IS EVERYTHING
This mainly refers to the oven temperature but also the butter, egg and cookie dough temperatures like mentioned above. Preheating your oven is a key factor in baking perfect cookies but at the same time it is shockingly easy to get wrong. Why? If your oven is not hot enough or too hot, it could cause huge problems for your cookies such as over-browning, excess spread, under baking in the centers, and/or uneven baking. The ideal time to preheat your oven is somewhere in between 10-20 minutes and differs oven to oven.
CORRECT EQUIPMENT
Baking cookies directly on your tray is a big no! Either, invest in non-stick baking mats so you don't go through endless roles of parchment paper. Or you can use parchment paper if that's more convenient and works better for you. Also, for baking perfect cookies make sure to never grease any of them.
ICE-CREAM SCOOP TO THE RESCUE!
Ice-cream scoop portions out the cookie dough in a uniform shape and size, ensuring that the cookies will bake evenly. It also helps compact the dough and prevent the cookies from spreading as much during baking and in turn help in baking perfect cookies.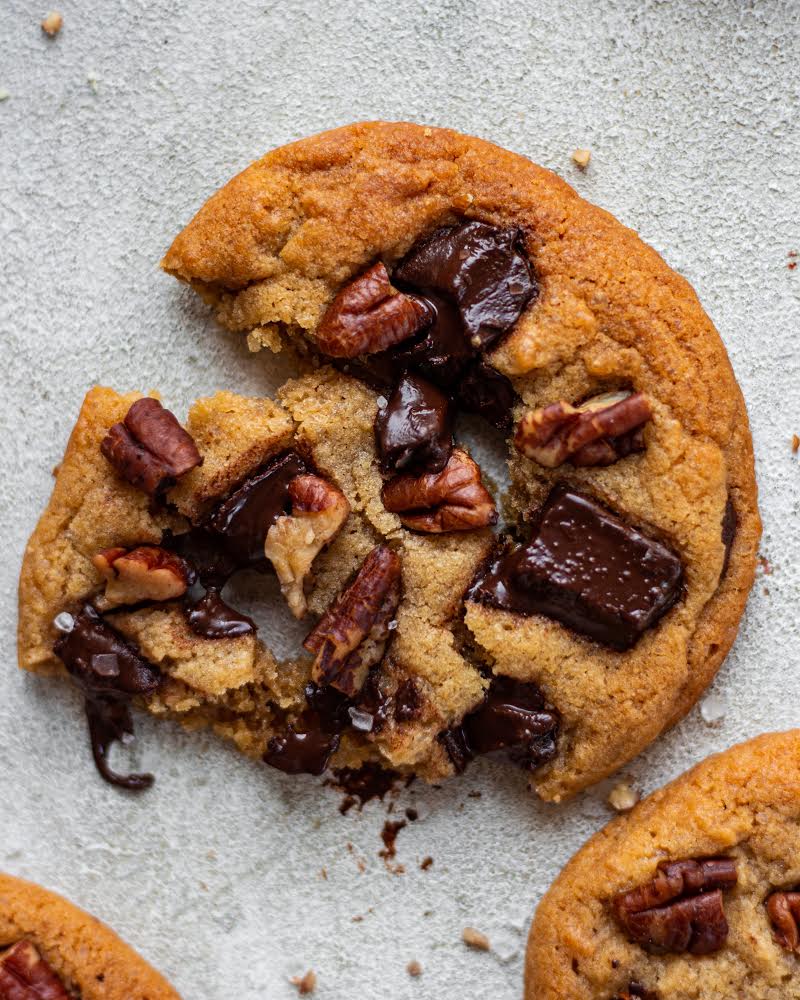 SPACE COOKIES EVENLY
For baking perfect cookies, space the balls of cookie dough far enough apart on the sheets so that they don't spread into each other as they bake. Usually, this means about 2 inches apart. If your dough has a lot of butter in it, the cookies will spread more, so give them a little extra room.
ROTATE HALFWAY THROUGH
All ovens have hot spots, and if you bake often enough, you'll soon learn on which side cookies on the baking sheet brown the fastest. To make sure they all bake evenly, rotate the baking tray from front to back halfway through the baking time. But make sure you are very quick while doing it.
JUST A LITTLE MORE PATIENCE AND YOU'RE ALMOST THERE
Letting your cookies cool directly on the hot pans will continue to cook them, which can lead to over-browning on the bottoms. In addition, because the steam can't escape as well when the cookies are sitting on the pan, they can get a bit soggy. For baking cookie, make sure as soon as they're cool enough to move (no more than 2 to 3 minutes), you transfer them with a spatula to a cooling rack. And there you go!
These were my 12 best tips for baking perfect cookies at home! I hope these help you out in baking the cookie of your dreams. If they do, share a picture with me on Instagram @shivesh17. Happy baking!