We've all heard the expression "practice makes perfect." That is true for most things in life, and it is also valid for making pies. As a professional baker, I know that the more you make (particularly pies), the more tips and techniques you pick up along the road. My pies are considerably more excellent and have fewer failures than those I created when I first started baking. I've made over a thousand pies in the past years, and I've picked up a few tactics that have worked for me. And I believe they'll be helpful for anyone looking to hone their pie-making skills.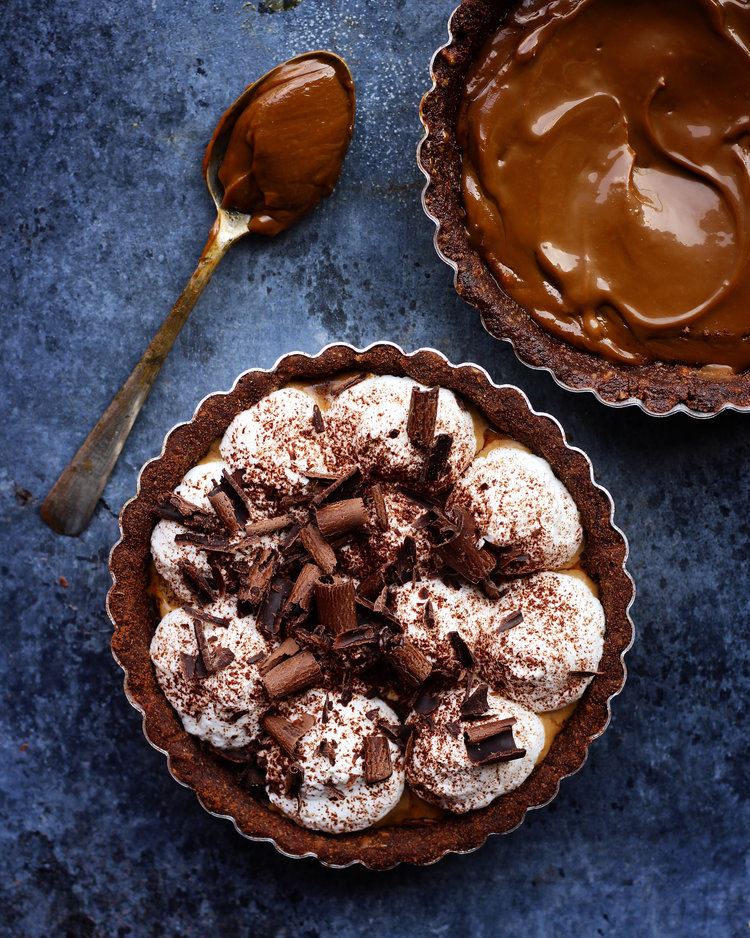 Keep ingredients cold
Everything may go wrong the moment your butter starts to warm. It melts and becomes sticky, resulting in a sloppy mess. It will no longer form steam pockets when it melts in the oven, resulting in flaky layers. And the edges of your crust and decorations will lose their form. Thus, butter should be kept refrigerated until used; solid vegetable shortening may be stored in the freezer without freezing solid.

Fill a measuring cup halfway with ice cubes and more water than you'll need; add ice-cold water to the pastry mixture a spoonful at a time.
Pro tip- Refrigerate all of your ingredients and equipment, especially if your kitchen temperature is above 73°F. For 10 minutes, line your work area with freezer bags filled with ice and a little water.
Refrigerate the dough after every step
Wrap and refrigerate the dough right after mixing it to let the flour absorb all of the liquid.

Chill the dough after spreading it out and lining the pie plate to relax it and keep it from shrinking in the oven.

Roll out the top crust and chill it on a flat plate or parchment-lined sheet pan while making the pie filling for double-crust pies.
Make Extra Pie Dough
Wrap and chill the dough immediately after mixing it to let the flour absorb all of the liquid.
To relax the dough and keep it from shrinking in the oven, chill it after spreading it out and lining the pie pan.
For double-crust pies, roll out the top crust and chill it on a flat plate or parchment-lined sheet pan while mixing the pie filling.
Shrinking? Give the dough a break!
Your crusts shrink while baking, so they require a longer resting time. This lets the gluten relax, preventing it from snapping back to its original size. At times, it might help to think of pie crust as a rubber band.
Rest the dough for optimal results:
Wrap it in plastic wrap and place it in the refrigerator for at least 30 minutes after mixing. Particularly if your kitchen is heated, you may be able to skip this if your kitchen is cold.
If your dough is shrinking after spreading it out, let it aside for 5 minutes before placing it in your pie tin. Stretching the dough to fit inside the container will cause it to snap back like a rubber band when baking.
After filling it, place the assembled pie in the refrigerator for 10 minutes before baking.
Use aluminium foil or "pie shields" to protect the crust
While the bottom of your pie crust is still moist, it's pretty easy for the sides to become too browned or even burned. After spending so much effort on a baked pie, that's always a letdown! So, if you're blind baking your crust, acquire a huge piece of foil, or perhaps two, to provide an overhang that reaches beyond the pan's borders. To prevent the crust from becoming too black during the extended bake time, loosely fold two-inch-wide pieces of foil over the edges. This will secure those vulnerable boundaries. Furthermore, because glass pie pans heat more gradually, they lessen the danger of overbaking.
Make a pie shield if you're baking a filled pie or a double crust pie. Wrap the foil over the edges of the piecrust gently. Remove the foil after 15 minutes.
Bake pies on the lowest oven rack on a preheated sheet pan
This helps to keep the bottom crusts from getting soggy. A rimmed pan keeps luscious fruit pies from spilling onto the oven floor. This allows you to bake the pie once and not worry about altering the temperature. This also marks the crust from sliding or shrinking, which would destroy decorative edges. Depending on your pan, a wholly cooked crust at 350 F may take up to 1 hour.
Bake With a Pizza Stone
Preheating your oven with a baking sheet or pizza stone on the bottom rack is another technique to avoid a soggy bottom. Bake the pie directly on this boiling surface; it will provide extra heat to the bottom and create a nicely browned crust that will hold up to your contents. Sprinkle some graham crackers, cookies, or bread crumbs on the bottom crust before adding the filling to absorb any extra liquid.
Pay attention to your pan
 The material of your pie pan can significantly impact how your pie bakes.
Glass bakes slower than metal, but you're less likely to over-bake because you can see how brown your crust is going.
Brush Your Pie to Change Its Appearance
What's on the bristles of your pastry brush decides whether your pie will have a high-end gloss or a rustic appearance. Brush the unbaked top crust with whole milk or heavy cream for a matte look. Use beaten entire eggs or simply yolks for a glossy finish. If you want your pie to shine, brush it with egg white and sprinkle it with coarse sugar.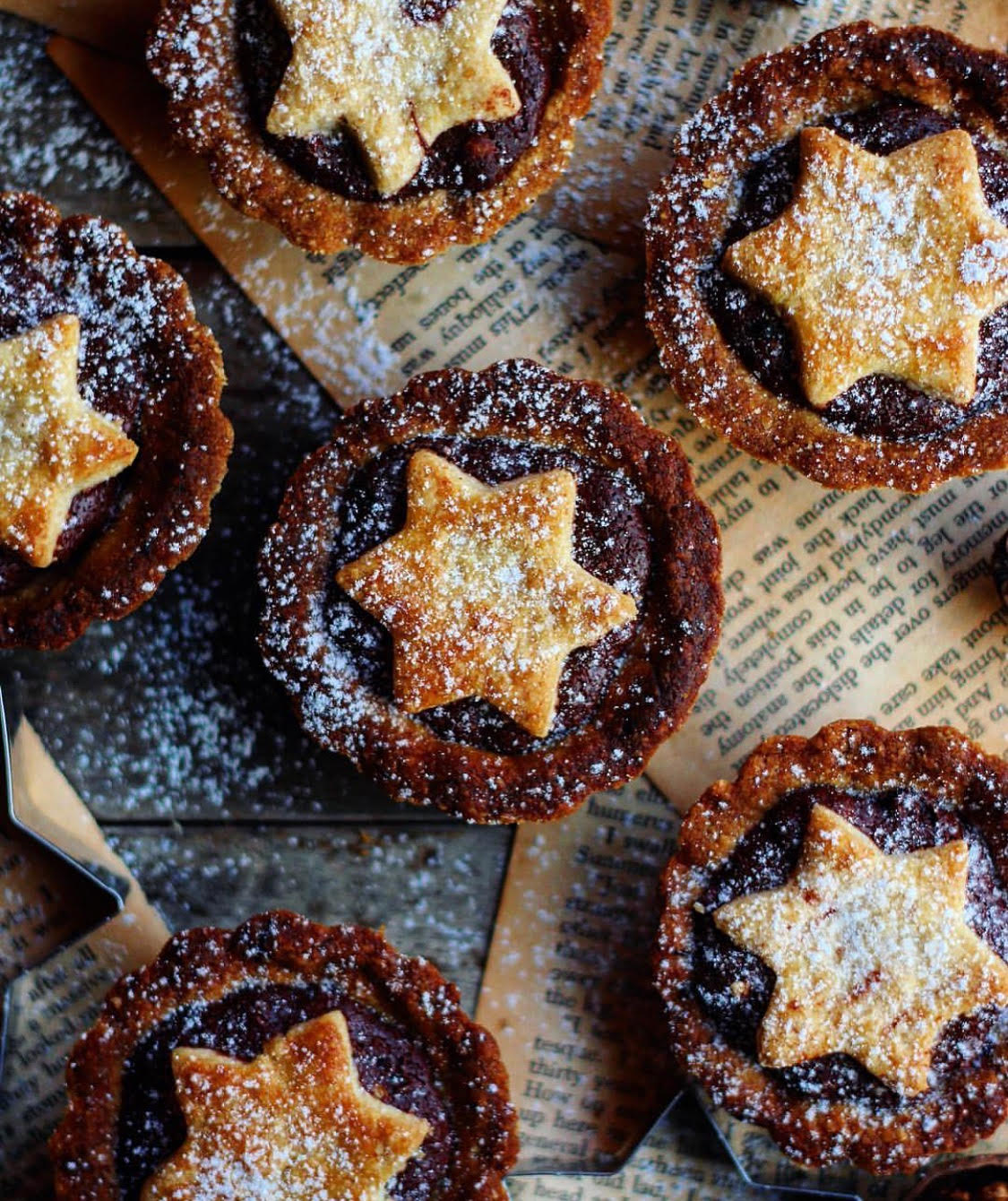 Let pies cool before serving
The filling must be allowed to be set before the pie may be served. Bake your pies well ahead of time so that the filling has time to develop.
To preserve your sanity, freeze your pies.
To bake pies ahead of time, here are a few alternative methods to freeze them. I always use at least one of these make-ahead steps during the Christmas baking season.
Best Methods for Keeping Pie Dough Fresh 
Pastry dough may be fashioned into a disc, covered in plastic, and frozen for up to two months. 

Refrigerate overnight to defrost. If you have room in your freezer, you may also freeze rolled-out dough previously. You may use it directly from the freezer; simply let it come to room temperature for a few minutes to make it easier to push into the pie tin. 

Unbaked pie shells can also be wrapped in plastic wrap and frozen for two months. No thawing is required.
How to Freeze Pie Filling 
Fruit fillings are ideal for freezing, especially when the fruit is ripe. Making your filling according to the guidelines is the simplest method—wrap foil around a pie plate. Fill a pie tin halfway with pie filling, cover, and freeze.

Remove the contents and peel away the foil. Freeze the frozen block of filling in an airtight container for three weeks. To serve, lay the filling in the same pie tin as the dough and bake according to the recipe.
Defrosting Unbaked Pies 
Completely assemble the pie, double cover in plastic wrap, and freeze for up to 1 month. Select a pie dish that can endure the temperature shift without shattering when baking directly from the oven. If baking from frozen, you should add 45 to 60 minutes to the entire baking time and wrap foil around the edges if they brown too rapidly.
Defrosting Baked Pies
Bake and cool your pie fully before wrapping it firmly in plastic wrap and freezing it for a month. Defrost in the refrigerator overnight, then reheat in a 350°F oven for 12 to 15 minutes.
Checkout some of my pie recipes on the blog:
Also don't forget to follow me on Instagram as well!