This orange sorbet is one of the easiest recipes on my blog. I saw this recipe a few times, and it became viral in a short time. So, I had to give it a try. This orange sorbet is super refreshing and a perfect summer snack/dessert. And the best part is that it as effortless in all ways.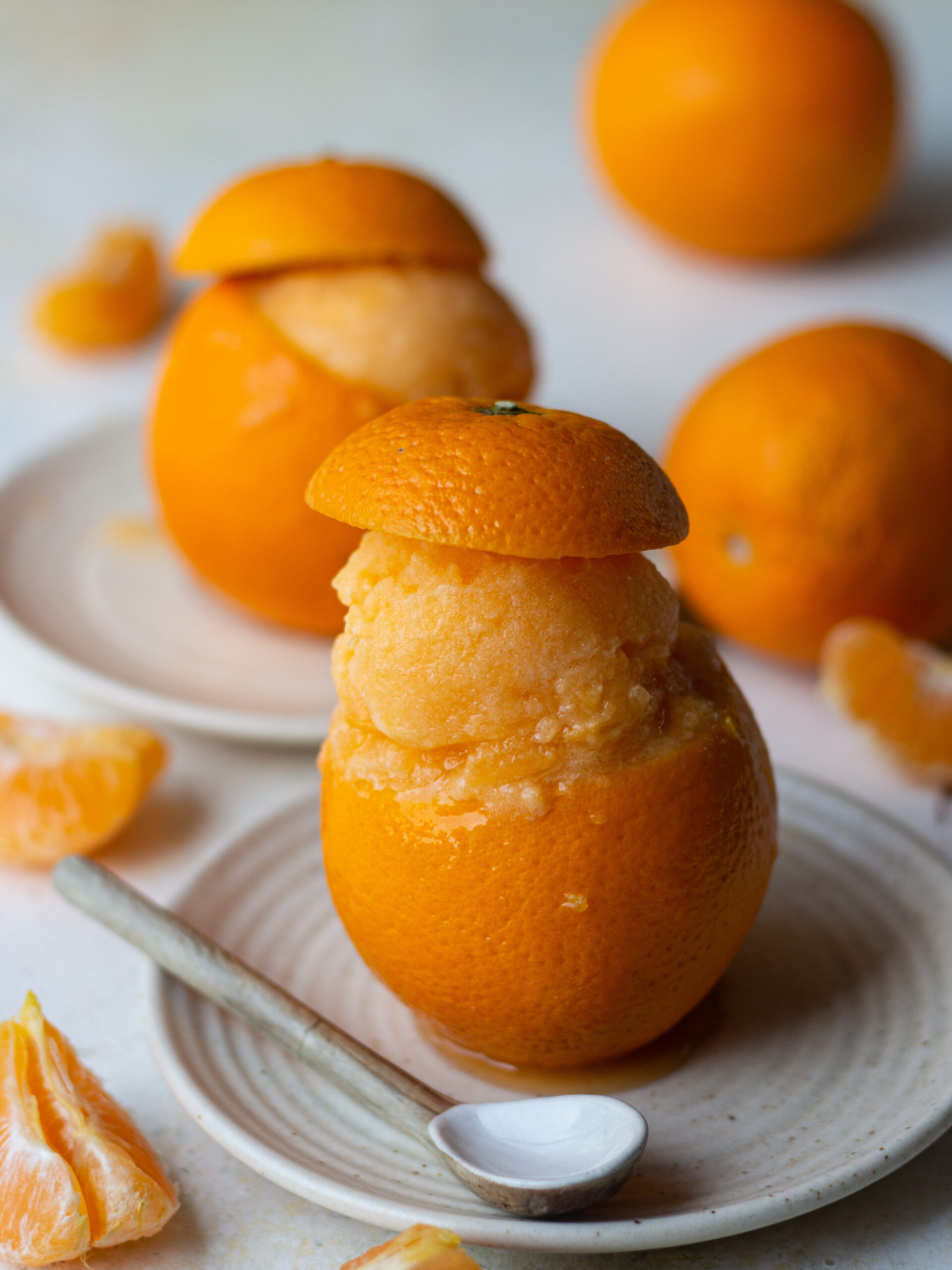 INGREDIENTS USED IN 1 INGREDIENT ORANGE SORBET
Literally the only ingredient that is required are some good quality oranges. I used Indian oranges for this recipe. I sourced them from a local vendor and I'm sure they are easily available everywhere. Ripe and juicy variety works the best.
EQUIPMENTS USED IN MAKING 1 INGREDIENT ORANGE SORBET
This one ingredient recipe doesn't call for a lot of equipment.
Any tray or plate works well to keep the orange segments.
A powerful freezer is required to freeze the oranges properly.
A good blender is basically the only equipment that is required. A strong blender will ensure the frozen oranges to blend quickly and give the right texture to the sorbet.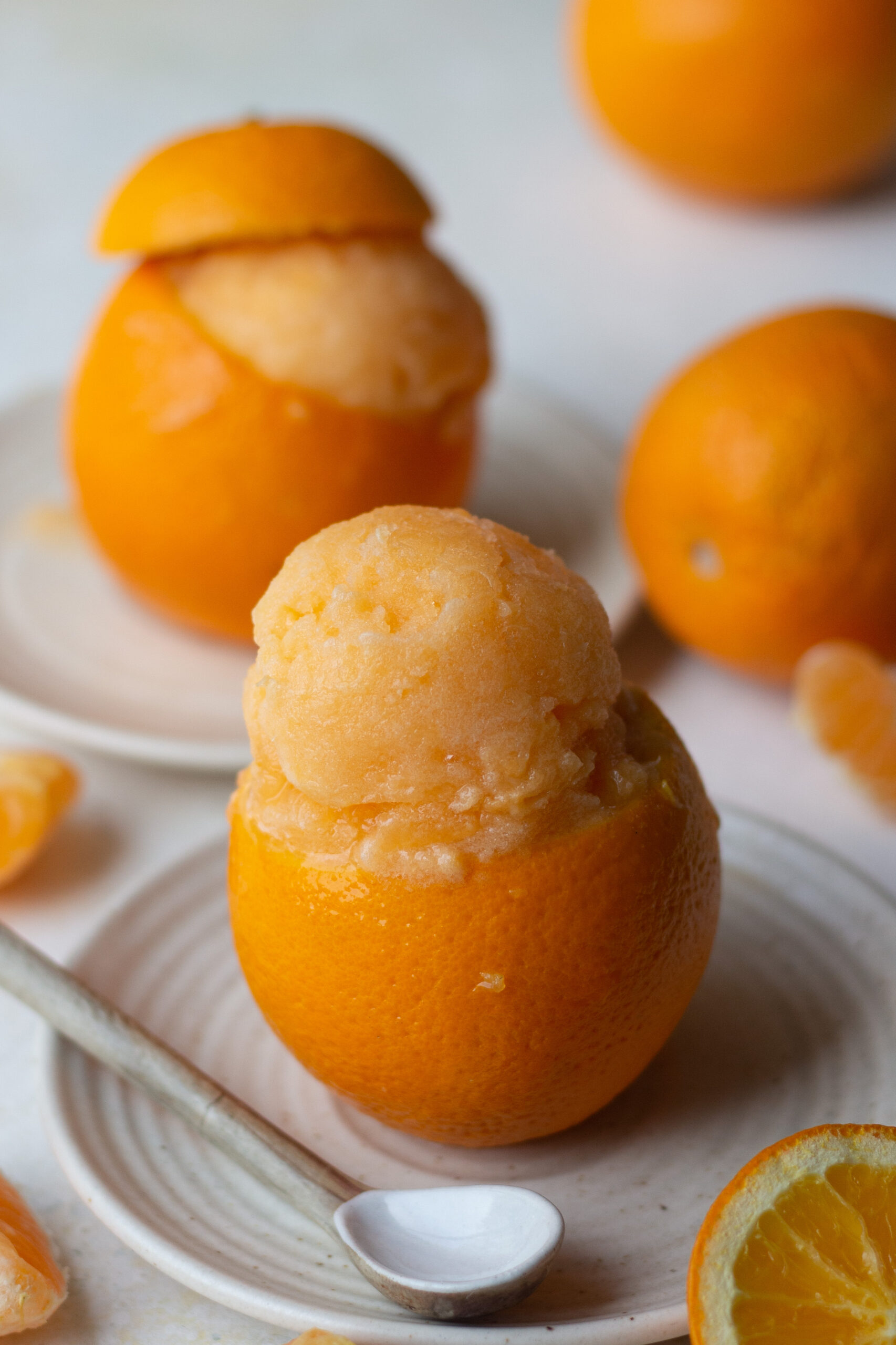 RELATED RECIPES FROM THE BLOG
TIPS TO MAKE 1 INGREDIENT ORANGE SORBET
Separate the segments of orange carefully.
Remove all the white fibre from the orange segments or else, the sorbet will taste bitter.
Remove the seeds from the oranges as well.
Freeze the orange segments for at least 6 hours but preferably overnight.
Use a powerful blender and don't blend for long because the sorbet will lose its texture and start melting.
ORANGE SORBET
Instructions
Carefully remove the orange peel.
Now remove the skin and seeds from the orange segments.
Place these orange segments on a tray and freeze it overnight.
Transfer the frozen oranges in a blender and blend it until smooth.
Scoop out your orange sorbet and serve it in hollowed out whole orange.
If you like my 1 ingredient Orange Sorbet recipe and happen to make it in your kitchen, do tag me on Instagram and share pictures with me using #Bakewithshivesh. Happy Baking!