The air is getting chilly which means it's officially the season for endless cuppas of steaming hot chocolate and cozying under blankets watching Christmas movies! That being said, my most favorite time of the year is incomplete if I don't make endless variations of hot chocolate and over time, I have learnt how to make that perfect  cup of cocoa.
So I've compiled a list of some tips on making the most perfect hot chocolate which will definitely come handy to you if like me, you enjoy the comfort of warm drinks in the cold weather! So let's get started.
What is real hot chocolate?
Okay, so I know that for the most of us, hot chocolate is basically some cocoa powder and sugar added to a cup of hot milk. That's what we've grown up drinking and it's really not THAT bad. It's nostalgia in the purest sense possible and I remember fondly, when I was small, me and my cousins used to get these jars of hot chocolate premixes as Christmas gifts. They were these precise layers and layers of cocoa powder, sugar and milk powder, topped with marshmallows – all you had to do was add some boiling milk to it and your hot chocolate was ready!
But now that I bake so often, I've come to understand the importance of hot chocolate being made with real chocolate! When you make this warm, fuzzy drink with real dark chocolate, it's thicker, much more indulgent and tastes completely of chocolate! And that's where the beauty lies. Who wouldn't want a drink that comes straight out of Charlie's Chocolate factory? I don't think I can say no!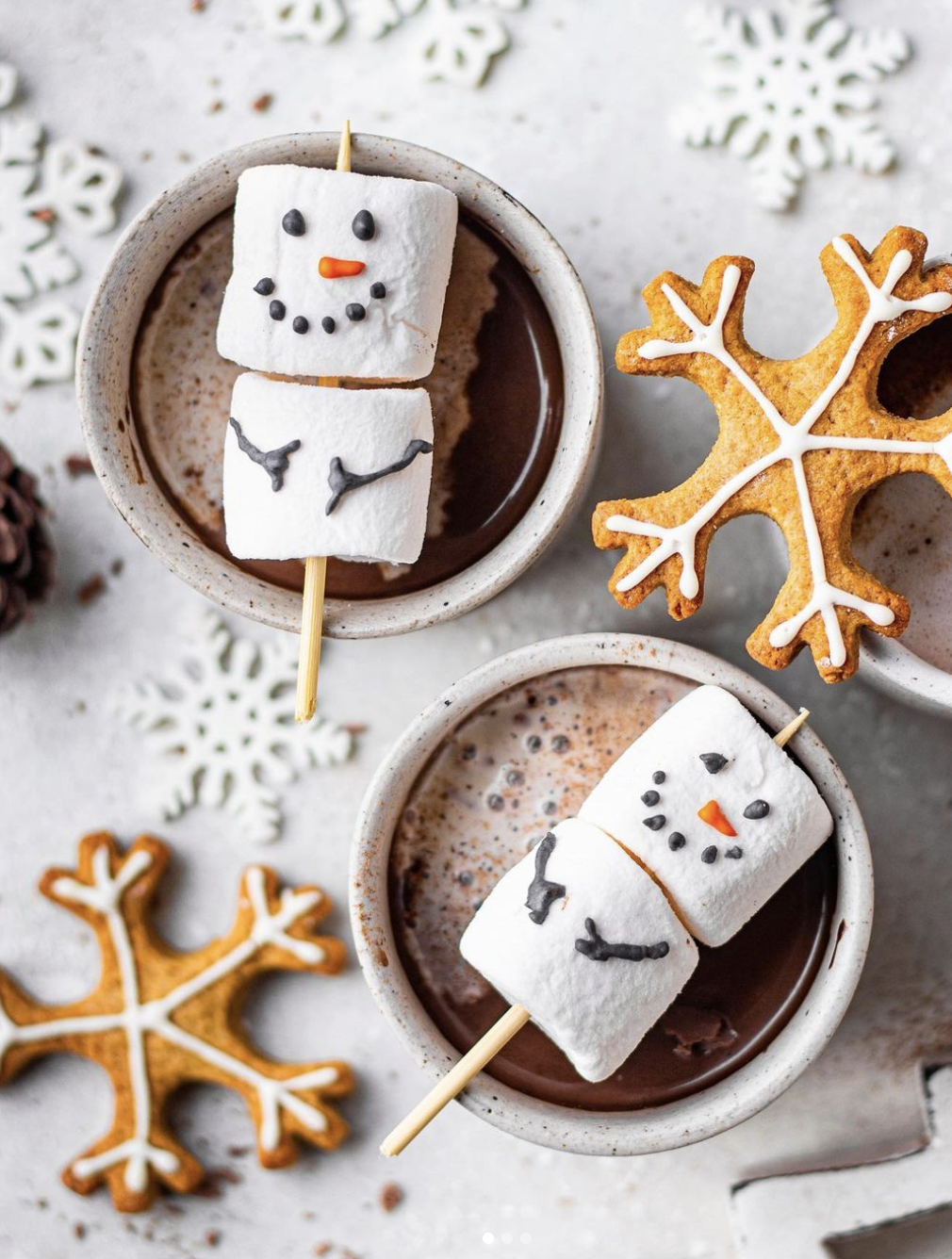 Tips on making the perfect hot chocolate
Making my most favorite hot chocolate is as easy as it can possibly get, but today, I'm sharing some super secret tips with you which I've been using the past few years to get the most perfect cup of hot chocolate!
1. Focus on your ingredients
I cannot count the number of times I've told you this but you really need to get good quality ingredients if you want your hot chocolate to taste good. Hot chocolate has a few basics ingredients like milk, cocoa powder, dark chocolate, sugar and flavorings of choice – cinnamon, orange zest etc. For the milk, always use full fat milk for hot chocolate as it makes sure your hot chocolate is rich and creamy! I'm sure you can get good hot chocolate with skimmed milk also, but I personally feel that a little indulgence never hurt anybody!
For cocoa powder, I always prefer using Hershey's as it makes my hot chocolate super indulgent! Along with good quality cocoa powder, what makes a hot chocolate super delicious is using real chocolate! I use callebaut dark chocolate but you can use any dark chocolate you can get your hands on! You can even use milk chocolate and white chocolate if you like your hot chocolate slightly on the sweeter side. If you're confused about different brands of chocolate available in the market, this guide will be super helpful for you!
What takes my hot chocolate up a notch is the flavoring I decide to add in my hot chocolate! It's always a mix of cinnamon and orange zest for me, but I remember making an espresso hot chocolate last year which was truly a flavor bomb. The sky is the limit if you want to experiment with flavor variations in your hot chocolate, so don't worry and be creative!
2. Let your milk infuse with flavors
If you want your hot chocolate to have subtle hints of any flavor you're adding, it's important that you allow your milk to infuse with the flavorings you want to use. In my hot chocolate recipe, I add the orange zest and cinnamon to my milk and let it infuse together so that the milk extracts most of the flavor and makes our hot chocolate delicious! You can also add any other flavors you like, some of which which I talk about below and are my absolute favorites!
3. Melt your chocolate beforehand
Before you put your saucepan with the milk and the flavor of choice on the stove, keep your chocolate chopped. This will help you quickly melt your chocolate as your milk warms up! To melt your chocolate, you can go by two methods. One is the double boiler method which is the one I use for all my recipes.This method is more common and traditional, and you might have already noticed a lot people using it. Fill a saucepan with an inch of water and put it on boil. Put it on  medium heat. Meanwhile, get your glass bowl filled with sliced chocolates and place it carefully on top of the saucepan. The steam from the boiling water in the bottom bowl will gradually heat the glass bowl enough to make your chocolate melt. Nevertheless, remember to keep stirring the melted chocolate in order to make the process quicker and get a satiny texture. Keep it on the stove until all the chocolate melts completely.
The next method is the one that is relatively easier for the most of us – microwave it! This takes a few repeated steps but is worth the effort. Take a heat resistant glass bowl with your sliced pieces of chocolate in it. Put the bowl in the microwave and heat it for 30 seconds.  Once you're done, get the bowl out and with a spatula, stir the melted chocolate for a while. Put it back into your microwave and heat it up again, this time probably for less than 30 seconds. Continue with the same process, microwave and stir, until you see your chocolate getting smoother like you wanted. This could take at least three rounds of heating and stirring depending on how much chocolate you are melting.
4. Use the right cookware
Since we make this super indulgent hot chocolate on the stove using real chocolate, it's important you use a pan that is non-stick, heavy bottomed and completely heat safe! I use a saucepan and induction stovetop for making all my hot chocolate recipes. Apart from a good pan, you will also need a steel, good quality whisk to stir your hot chocolate! This will come really handy specially when you're adding in the melted chocolate because it'll help the chocolate get properly incorporated and not burn. If you're making hot chocolate with children, you can also try making it in the microwave. It shall work out just fine!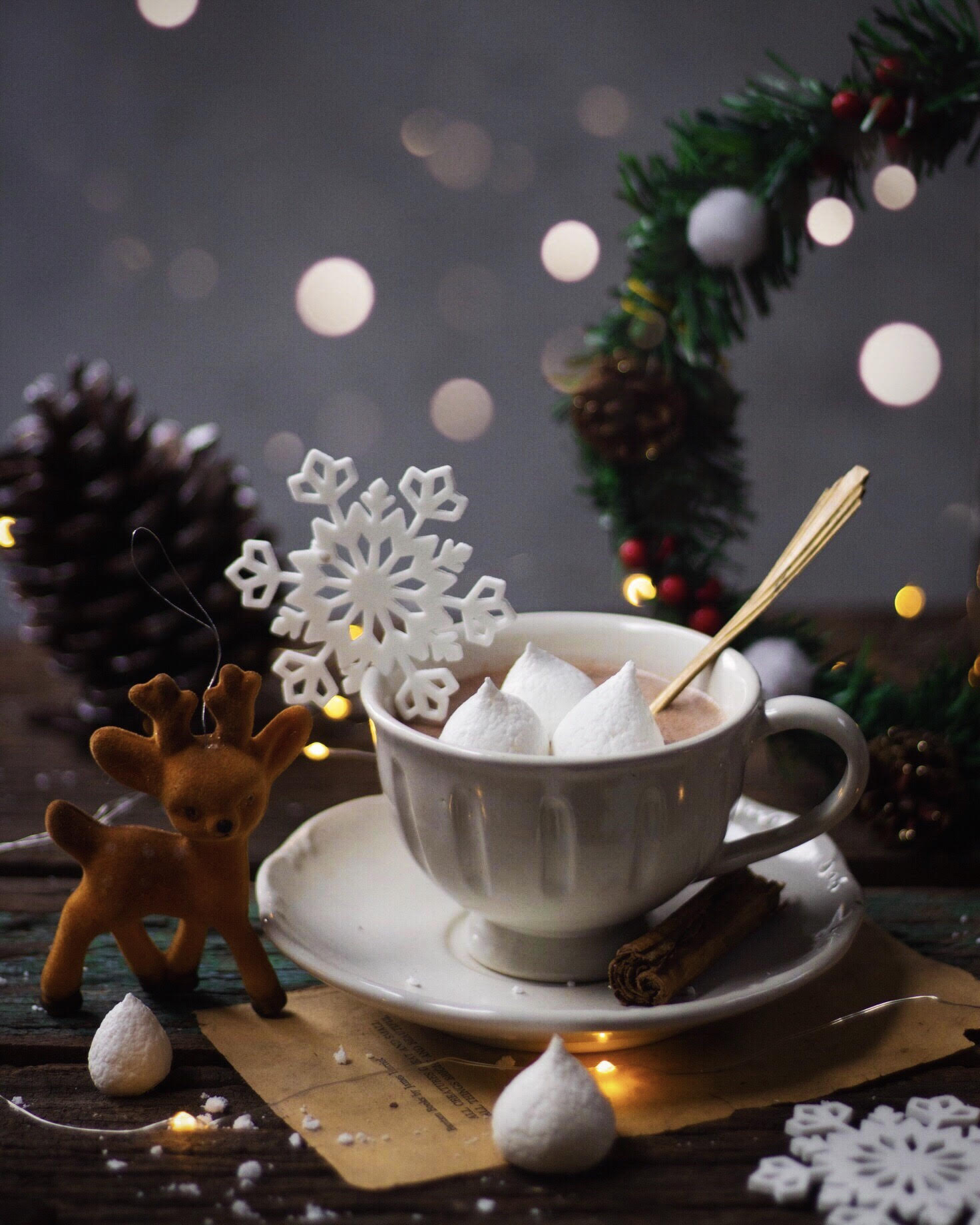 Flavor variations of hot chocolate
This part is definitely my most favorite thing about this article! I know we all like the classic hot chocolate, which tastes purely of chocolate. But this winter, I want you to get creative in the kitchen and hence I've brainstormed some really cool hot chocolate ideas for you! This list includes some hot chocolate flavors that you will definitely keep coming back to, every year!
When I make my hot chocolate every year, I flavor my milk with cinnamon and orange zest! I like the idea of winter spices in my hot chocolate and hence this will be always be my go-to! But you can take the spiciness up a notch and make a Pumpkin spiced hot chocolate! A pumpkin spice mix consists of ground ginger, ground nutmeg, ground cinnamon and ground cloves! Mix these three up and you get a delicious pumpkin spiced hot chocolate.
If you enjoy the flavor of peppermint, you can also go for a peppermint spiced hot chocolate wherein you simply flavor your milk with some peppermint extract. Peppermint extract is easily available in any bakery ingredients store near you and personally, I think that the flavor of peppermint literally screams of Christmas!
To be honest, the sky is the limit if you start thinking of hot chocolate flavors – you could flavor it with Biscoff, coffee, like quite literally anything you want. I cannot imagine it not tasting good. So this year, experiment and if you come across a flavor that blows your mind away, do let me know on instagram and I would love to try it!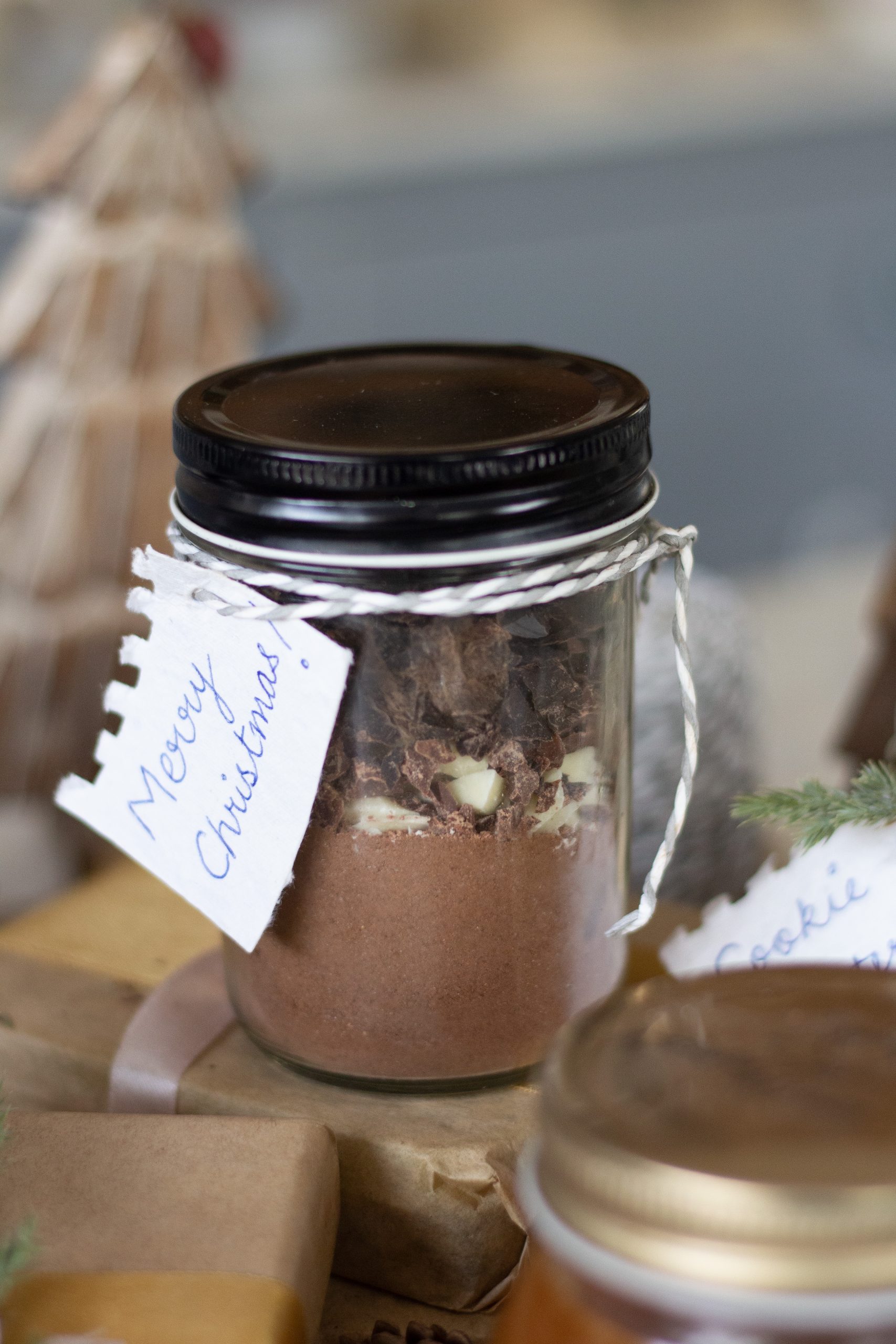 How to make my best ever hot chocolate
This is how I make my most favorite hot chocolate recipe –
Combine milk, flavoring of choice and sugar in a saucepan and place on medium heat.
Add cocoa powder to this and whisk well.
Melt the broken chocolate in the microwave or on hot water while the milk is heating on low heat.
Remove the milk from the stove as soon as it starts bubbling, then slowly and carefully stir in the melted chocolate.
Add the vanilla extract.
Top with meringue kisses / marshmallows and enjoy!
Find the full recipe here.
I had the most func collating this list of tips on how to make the most perfect hot chocolate. If this article was helpful for you, do let me know through your hot chocolate images on Instagram using #bakewithshivesh. See you soon!