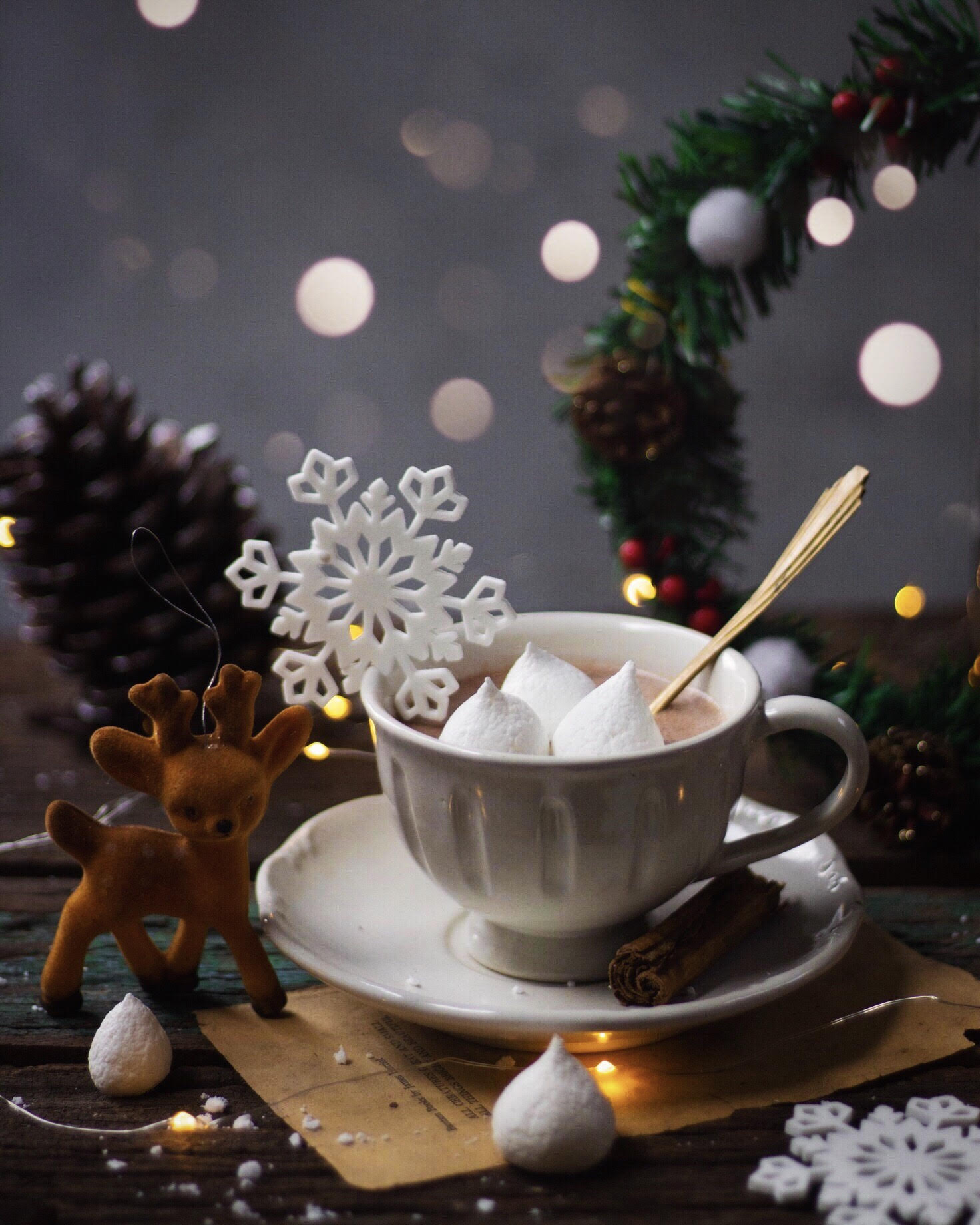 The onset of chilly winters remind me of a warm, indulgent cup of delicious spiced hot chocolate which doesn't only render your fingertips warm but warms your soul- quite literally. As soon as there is a drop in mercury, I get this guilty craving for this spiced hot chocolate and everyone in my family loves it as well!
We all know that winters tend to get a little lonesome and like most animals, human beings also prefer hibernating under their blankets during this weather. For all the evenings when you come back home tired and for all the evenings when you just want to grab a book or Netflix and chill, this decadent spiced hot chocolate will be your best ever friend. Smooth and balanced flavors of chocolate combined with a variety of spices will be nothing less than a warm embrace for you, one that you'll keep on going back to.
I've topped my spiced hot chocolate with this beautiful white meringue kisses. You can top yours with some marshmallows, add spices to your recipes like cardamom powder or ginger powder and trust me, this will keep you pleasant throughout winters!
Click here to know about which chocolate to use.

BEST HOMEMADE SPICED HOT CHOCOLATE
Ingredients
1 cup milk (250mL)
2 tbsp (30g) sugar
2 tbsp (16g) cocoa powder
½ tsp (3g) cinnamon powder
¼ tsp (2g) ginger powder
1 tbsp (6g) orange zest
1 cup (100g) dark chocolate, chopped
splash of vanilla extract, optional
meringue kisses, optional
Instructions
Combine milk, orange zest and sugar in a saucepan and place on medium heat.
Add cocoa powder and the spices one by one.
Melt the broken chocolate in the microwave or on hot water while the milk is heating on low heat.
Remove the milk from the stove as soon as it starts bubbling, then slowly and carefully stir in the melted chocolate.
Add the vanilla extract.
Top with meringue kisses, and enjoy!