Don't we all love an easy summer dessert that is easy to make? This eggless mango mousse is all kinds of delicious. It only calls for 3 ingredients and you can prepare it in no time!
I also love this eggless mango mousse because it is so refreshing and light. You can make a big batch for your lunch party a day before and impress your guests without putting in too much time and effort.
There are beautiful mousse recipes in the Bake with Shivesh book that I have curated with all my heart. Grab your copy today to know more about baking, styling, and photography!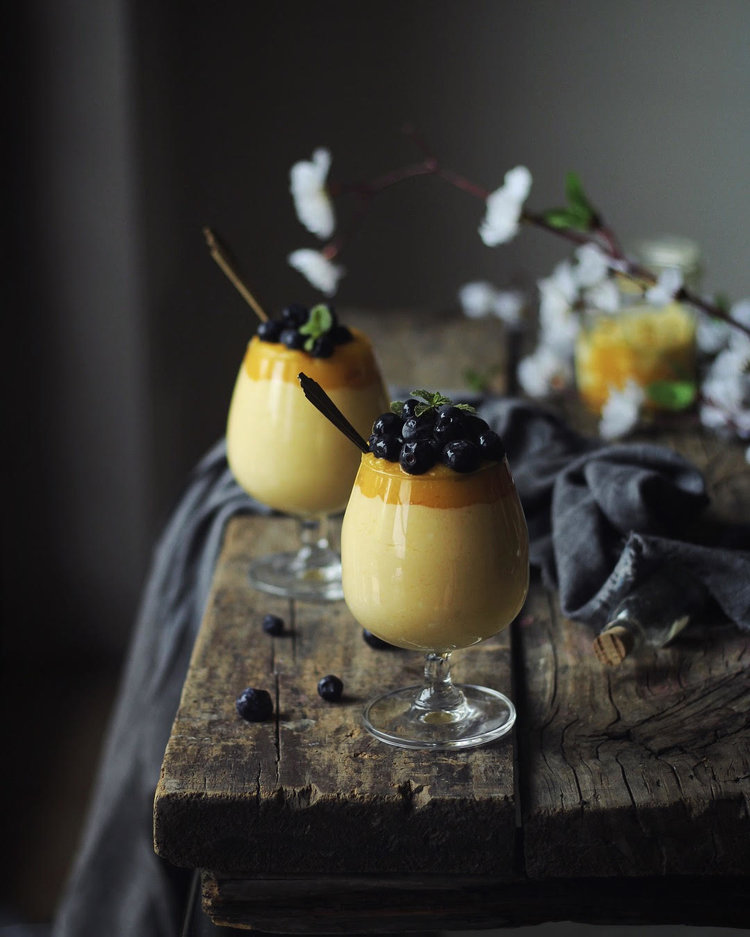 Tips to get your Mousse right
Mousses are pretty easy to whip up, especially this eggless mango mousse recipe. Moreover, since this is mousse is eggless, there are fewer points you need to keep in your mind before getting on to setting them.
It is important to read through the Mousse recipe you are trying. Every baker has a different style and mixing up your knowledge of two different mousse recipes might not be the ideal thing to do.
Get your equipment ready before hand. From big bowls to silicone spatulas for mixing, it is always easy to have them laid down on the counter because mousses are temperature sensitive desserts.
Whatever base you start with, in this eggless mango mousse it is the mango puree, make sure they are at room temperature unless otherwise mentioned.
Experimenting with this Eggless Mango Mousse recipe
I think that mousses are the ultimate fancy-shmancy desserts and so easy to mix up. If you examine it deeply, it is as simple as a box-cake whip up because there is very less to be very careful about.
There are a lot of mousse variations. In this cake, it is from eggless mango mousse cake to mango mousse recipe with condensed milk, and so on and what not. But, this recipe is the best mango mousse recipe. Three ingredients and a cooking time of 10 minutes? It seems like a joke!
You can actually experiment endless with this eggless mango mousse recipe. For starters, you can transfer them into your shot glasses and your best mango mousse shots are ready for your party. You can make some crumble, put it on the bottom and then add your mousse on top with a piping bag. You can add some fresh fruits and berries on top as well. Last but not the least, you can make a biscuit crumble layer at the bottom of the serving glass and add the mousse on top. Endless possibilities!
How to make the perfect Mango Puree
This recipe requires two cups mango puree and it is super easy to make it!
Peel and de-seed one ripe mango and cut it into pieces.
Use your food processor to get the mango pieces in a slurry form.
You can also add 1 tablespoon of sugar and 1 teaspoon of fresh lime juice.
Other Mango Recipes to try
Eggless Mango Mousse Recipe
Eggless Mango Mousse
Ingredients
2 cups mango puree
1 cup heavy cream
berries and mint to top
Instructions
Using an electric mixer, beat the cream until soft peaks form
Using a spatula, carefully fold in the mango puree. Don't over mix.
Transfer to serving glasses and rest in the refrigerator for at least 4 hours.
Top with berries and mint.