You guys must have noticed that I am uploading a lot of cooler recipes nowadays and here is a recipe of another one- Cherry-Rosemary Cooler.
For all of you out there wanting to try a twist in the normal cooler recipes- this Cherry-Rosemary Cooler is going to be perfect to your liking and I guarantee that. This cooler, it is chilled, fresh, and it switches on all of your senses. According to me, summers are really boring if you're not stirring up coolers here and there because they are the easiest things to get your body going with a splash of freshness and energy. They're also super healthy. Literally, what else do you even need, haha.
If you wish to try more coolers, you can try out the peach-coconut cooler and the grapefruit-passionfruit cooler!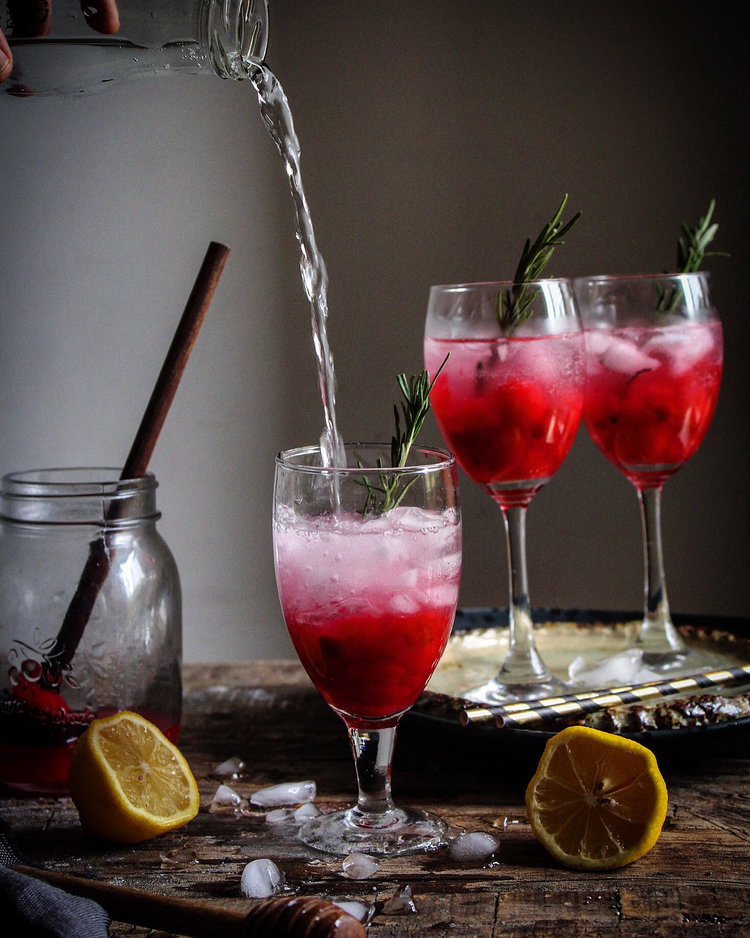 CHERRY-ROSEMARY COOLER
Ingredients
1 can Delmonte cherries, drained + 1 cup syrup from the can
1 cup coconut water
2 cups soda
5-6 sprigs of rosemary
Instructions
In a saucepan set over medium heat, bring the cherries and syrup to a boil. Cook until the cherries begin to break down. Bring it off the heat and let it cool. You can sieve the mixture, if you like.
Top with coconut water and soda. Mix well.
Add rosemary and crushed ice.