CHERRY-ROSEMARY COOLER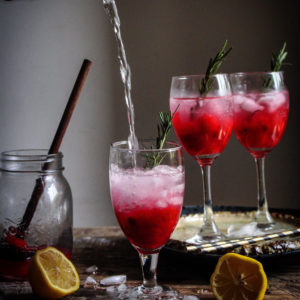 1 can Delmonte cherries, drained + 1 cup syrup from the can
1 cup coconut water
2 cups soda
5-6 sprigs of rosemary
In a saucepan set over medium heat, bring the cherries and syrup to a boil. Cook until the cherries begin to break down. Bring it off the heat and let it cool. You can sieve the mixture, if you like.
Top with coconut water and soda. Mix well.
Add rosemary and crushed ice.