Most people enjoy baking, whether it's just watching someone else do it or actually getting our hands dirty in the kitchen. Here is a list that will assist you in getting started because even the simplest recipes require some basic materials to be on hand.
The list that follows is divided into many categories, such as flour, leavening, sugar, salt, etc. These are the fundamental components in your pantry for baking. Then, each group is separated into prerequisites and advanced ingredients. Of course, what is essential to one baker may be a luxury to another. As you get more experience baking, you'll start to focus in on what's most important to you.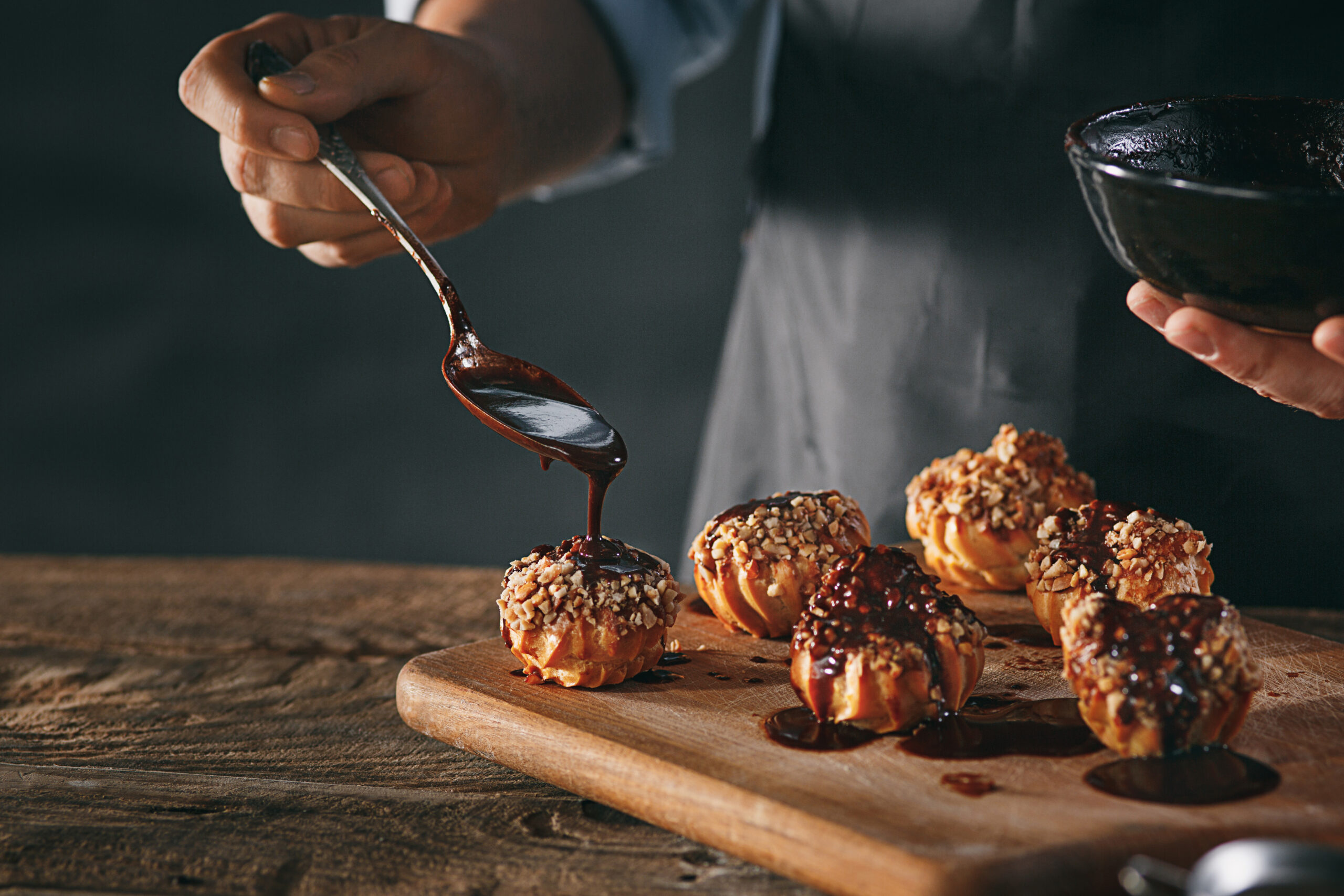 1. Flour
Due to its versatility in baking—it can be used to make everything from cookies to pancakes to muffins—all-purpose flour is appropriately termed. Its light and fluffy texture results from being milled to eliminate all of the wheat germ and bran, which are made from a combination of high-gluten hard wheat and low-gluten soft wheat.
Depending on the type of baking you enjoy, add speciality flours to your basic pantry. When possible, buy in small quantities to avoid having to keep perishable goods in storage. Use the type of flour recommended in the recipe for the best results until you get a feel for how it reacts.
Flour should be kept in the refrigerator or on a cool, dry shelf in airtight, moisture-proof containers. Because they contain more of the components of the wheat grain, whole wheat flour and whole grain flours spoil more quickly than all-purpose flour. To increase shelf life, keep these flours in the refrigerator or freezer. Alternative flours should be stored in the refrigerator or freezer after opening or according to the manufacturer's instructions for safe storage because they often include additional plant oils.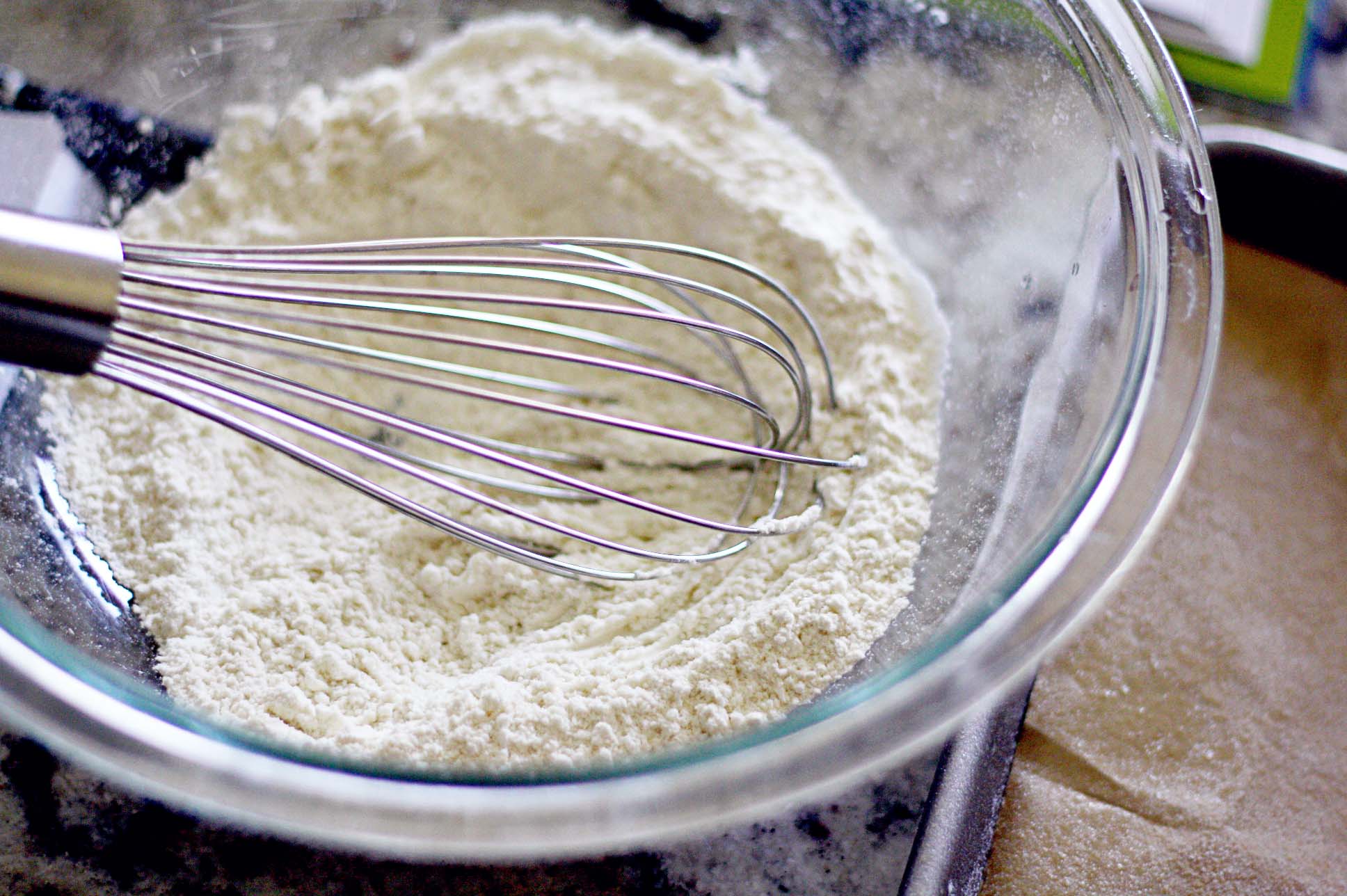 2. Leaveners
Chemical processes caused by leaveners fill mixes and dough with the little gas bubbles that give baked foods their rising quality. Chemical and biological leaveners are the two different types.
Baking soda 

Baking soda, or sodium bicarbonate, is an alkaline chemical leavener that reacts with acid and heat to leaven food. Fermented dairy products including buttermilk, sour cream, and yoghurt, as well as molasses, brown sugar, cocoa powder (not Dutch-processed), citrus juice, vinegar, and cream of tartar, are examples of acidic components that activate baking soda.
Baking powder

Baking soda, corn-starch, and a powdered acid are the ingredients in baking powder. When baking powder is described as "double-acting" on the label, it means that carbon dioxide bubbles emerge when the baking powder is put into the batter or dough and then again when it is cooked. You don't need to add a second acidic ingredient if your recipe merely calls for baking powder as a leavener.
Yeast

Because it takes time for yeast cells to organically metabolise and produce carbon dioxide, yeast is a biological leavener that performs far more slowly than chemical leaveners. Active dry yeast or quick yeast can be kept for months in the pantries by novice bread bakers.
3. Sugar
Granulated sugar

When sugar is listed as an ingredient in a recipe, it refers to granulated sugar. This type of sugar, which is made from the juice of sugarcane or beets, has been purified to remove the natural molasses and can be further refined to appear white. The colour of raw sugar remains tan.
Confectioners' sugar

To prevent cake-up in its packaging, confectioners' sugar, also known as powdered sugar, is ground into incredibly small particles and mixed with starch. Confectioners' sugar is used by bakers in frostings and icings. Additionally, a light sprinkle of confectioners' sugar always helps everything look a little nicer.
Brown sugar

Refined sugar with molasses added is called brown sugar. The variation in colour and flavour between light, medium, and dark brown sugars is due to the amount of molasses in the mixture. Brown sugar can clump up and even develop crystalized lumps since it contains molasses. Correct brown sugar storage can help stop this. It should be packed tightly and evenly into the measuring cup or spoon before being used in a recipe.
4. Salt
Granulated table salt

In regular baking, you'll use table salt that has been granulated. Since plain baked items may have an unpleasant flavour, some bakers choose to use table salt that hasn't been iodized. When measuring salt for a recipe, use table salt.
Sea salt

Depending on its source, sea salt can have a granular or flaky texture and is extracted from evaporated sea water. To offer your taste buds more than one reason to adore what's happening in your mouth, crunchy, flaky sea salt is frequently sprinkled over sweet baked items. Not as a measuring salt, but as a finishing salt, use flaky sea salt.
5. Dairy
Unsalted butter

Unless your recipe calls for salted butter, unsalted butter should be used while baking. You can easily freeze butter until you need it if you won't be using it frequently. Butter is used in batters, pastry dough, cookie dough, frostings, and icings to give baked goods their luxurious texture and mouth-watering flavour.
Large eggs

They help in combining components. It is nearly always reasonable to assume that when recipe writers specify eggs as an ingredient, they are referring to large-size eggs. Store eggs in the refrigerator.
Milk

It provides the moisture in batters. For pancakes and waffles, you should maintain a quart of milk in the refrigerator. Although low-fat milk has a stronger flavour than whole milk, you can swap them out 1:1 to suit your tastes.
More Similar Articles On The Blog:
SAFETY RULES TO KEEP IN MIND WHILE BAKING
10 OVEN TIPS FOR BETTER BAKING!
For more such tips and tricks, and new recipes everyday, don't forget to follow me on Instagram!