Holi is just around the corner and I am here with the best and the easiest Thandai recipe. I know that I usually stick to contemporary recipes and the blog is not very 'Indian'. Baking contemporary recipes is actually my thing. I wanted to stick to baking and combining new and interesting things. But, I know Holi is such a beautiful festival. Holi properly marks the oncoming of the beautiful season of Spring, where everything feels so so radiant! And this Thandai mix is the perfect Holi drink!
Thandai is an Indian traditional, festive drink made with milk. It also has exotic nuts and spices. This thandai is a quick recipe that tastes heavenly. This drink is served at times of the festival Maha Shivratri and Holi. Plus, thandai is very popular especially in NorthWestern states of India. Not only this, it is a cold, refreshing drink for summer too. This recipe is a very versatile one, which can be tweaked in many different ways to suit someone's needs and preferences. Check some of my other Indian fusion desserts:
Thandai benefits
The very word 'Thandai' comes from 'Thanda' which means cold in Hindi. If you are looking for acidity and bloating free summers, this drink is your BFF. While people generally associate Thandai with Holi, this sweet drink is no less than a health drink. According to Rujuta, the clever use of almonds, khus-khus, pepper, cardamom, saffron, and saunf makes for a really powerful energizer. It can uplift the mood and allows you to ride smoothly over rough times too.
Thandai is also rich in antioxidants and also restores your hormones to a state of balance. Most importantly, it is a great digestive aid that restores the mucus lining and gut-friendly bacteria. The presence of poppy seeds makes it a drink that helps relieve gastrointestinal irritation and also prevents constipation. Poppy seeds are also rich in protein, fiber, calcium, fat, and minerals as well that further boost the immune system. In addition, Thandai has sugar crystals that not only sweetens the drink but also prevents and cures cough, cold and throat infection during the summer season.
Making Vegan Thandai
For a vegan version of this recipe, just use almond milk or soy milk- unsweetened and plain. Checkout these cool tips to make vegan desserts.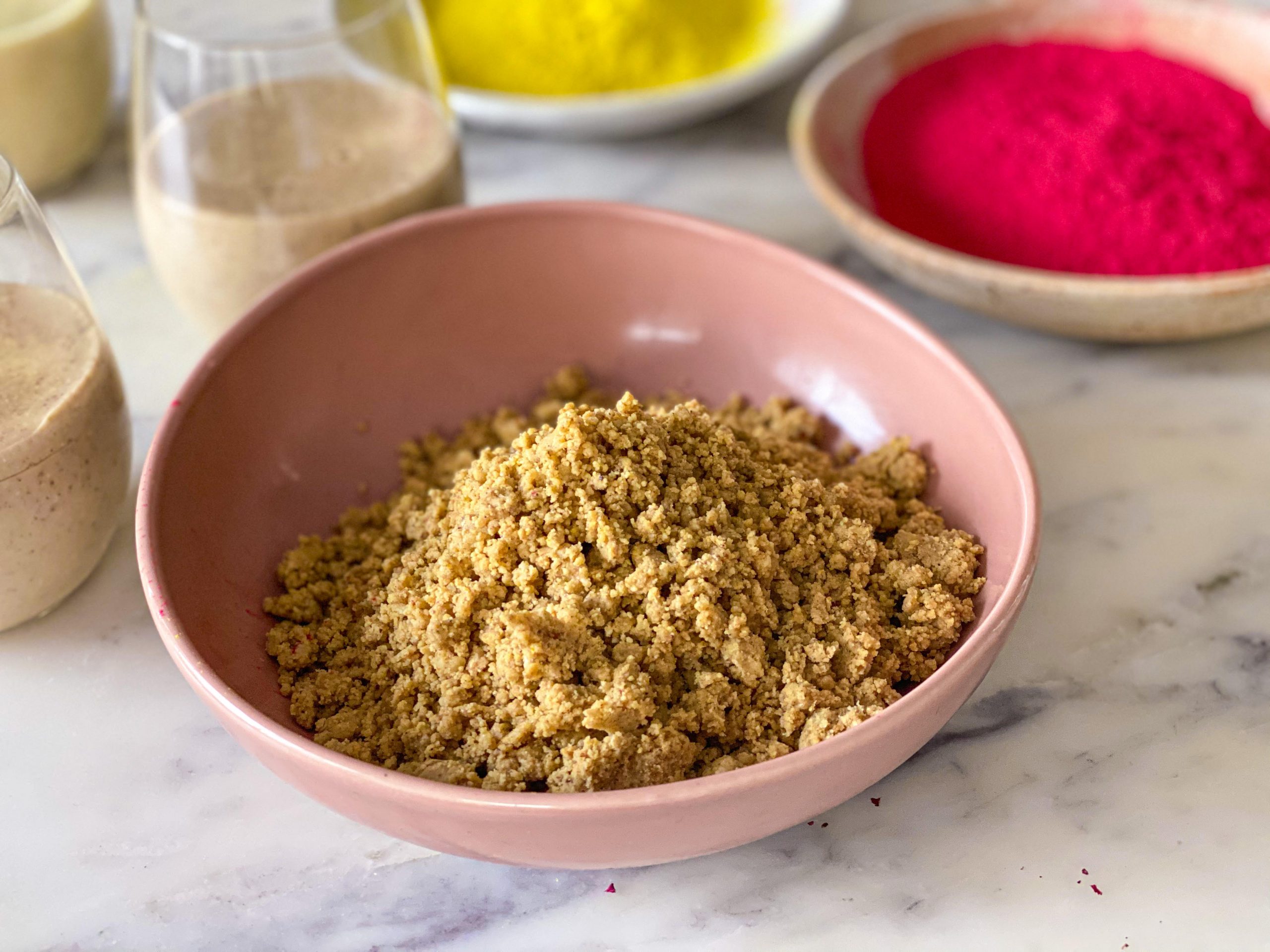 Thandai recipe
Thandai- Holi Special Recipe!
Ingredients
¼ cup almonds
¼ cup pistachio
¼ cup walnuts
¼ cup cashews
4tbsp caster sugar
1tsp fennel seeds
2 cardamom pods
½ tsp cinnamon
2tbsp cucumber seeds
2tbsp white poppy
Pinch of turmeric
Cracked pepper
Instructions
Dry roast the nuts on a low flame for about 5-6 minutes.
Crush the fennel and cardamom in a mortar and pestle
Once the nuts are done roasting, set it off the flame and let it cool for about 10 mins
Add the cooled nuts, the crushed fennel and cardamom to the food blender
Add all your spices and seeds to the blender. Blend until the mix is a finer powder.
Be careful not to over blend as this will lead to the mixture becoming like a nut butter