Delhi weather is always in extremes! In winters you cannot keep sane without all fuzzy things and in summers, you cannot bear to do anything that involves more heat and warmth. For anyone who loves to be in the kitchen knows how much of a struggle it can be in summers! I am here to help you out with some super fun and easy no-bake desserts that let you have all the fun in the kitchen without the stress of dealing with the heat.
I love easy no-bake desserts any day of the year but honestly, they become a necessity in the hot summer months. Just because it is a no-bake dessert it does not mean you need to hold back on the extravagance that comes with the dessert. No-bake desserts can be just as fancy or just as easy as desserts that require an oven. The only thing with no-bake desserts is that they might take slightly longer to set in the fridge than it would take to bake the dessert in the oven. Then again, there are plenty of no-bake desserts that can be made more quickly too. Let me take you through some of my favorite no-bake desserts.
Easy No-Bake Eggless mango cheesecake
This is of course a winner for the summer months! I cannot imagine summers without the beautiful mangoes that nature has to offer. If you ever have a dinner party and want to impress the guests with a dessert, this is the one you need to make.
This eggless no-bake mango cheesecake has a layer of melted butter and crushed biscuits that you can assemble in your springform pan and then set in the freezer or the refrigerator. For the filling, it has got a beautiful mixture of cream cheese, whipping cream, sugar, mango puree, and gelatine. Gelatine is what will help with the tall structure of the cheesecake and keep it super stable. I used powdered gelatine and it is very commonly available in local stores and also online. Just take care of blooming the gelatine correctly and the chilling time required for this cheesecake. You can find the full recipe HERE.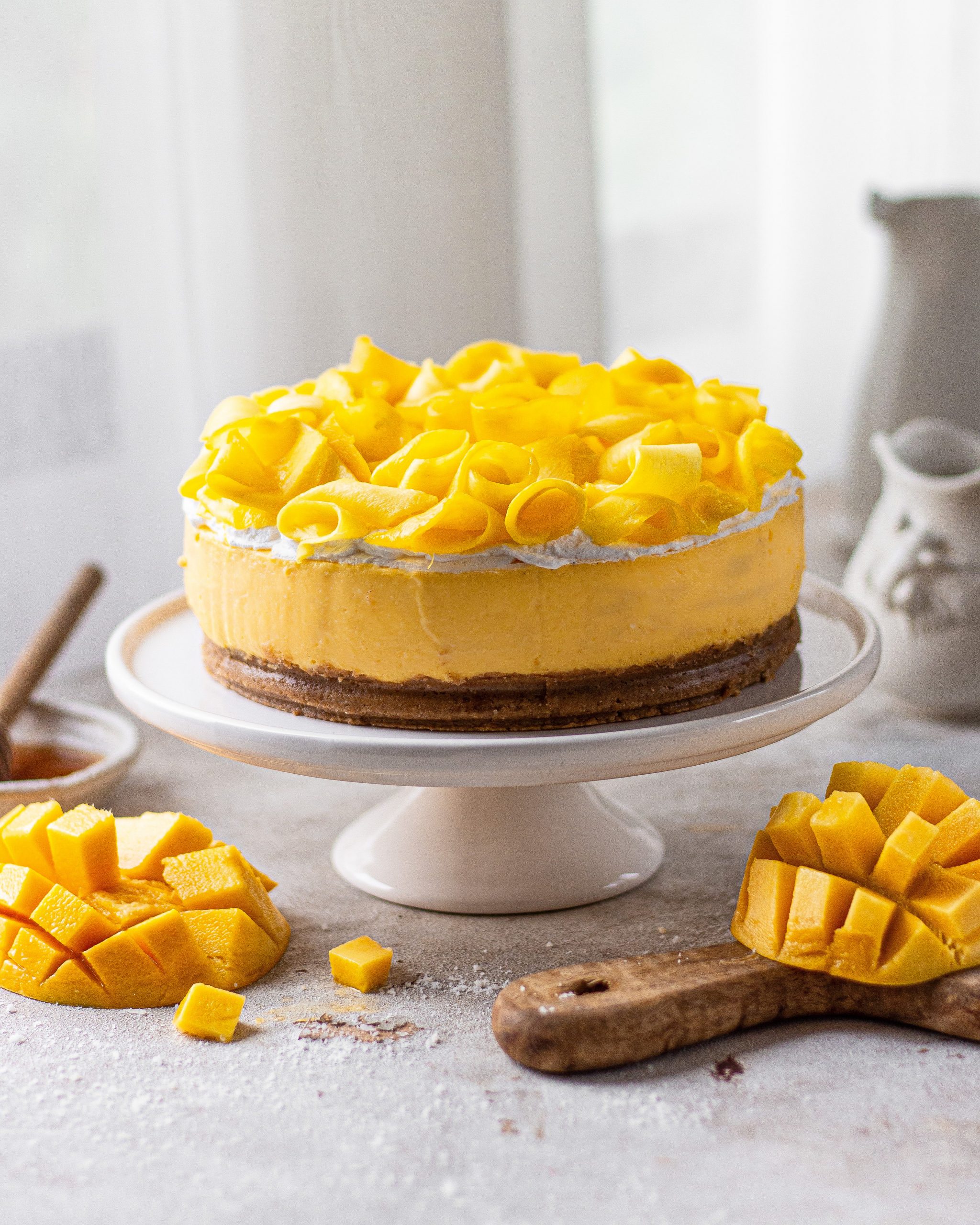 Easy No-bake chocolate fudge
This is definitely one of the easiest desserts to ever put together! You need very limited ingredients like condensed milk, chocolate, some nuts and another filling you prefer, and some butter. You can actually just skip out on any filling at all and make fudge with literally just 3 ingredients too! For my chocolate fudge, I love to add a slight crunch to it and that is why I like adding nuts like walnuts. You can of course add additional things according to your personal preference.
To make fudge, you need to melt your chocolate in the microwave. The best way to melt chocolate in a microwave is to do it in 30-second intervals. After every 30 seconds, you need to give the chocolate a mix with a spoon or a fork. Doing it in short intervals is important to prevent the chocolate from overheating and therefore seizing.
Once you have melted your chocolate all you need to do is add condensed milk and butter to it and give everything a really good mix till it is all evenly combined. Transfer this to your prepared dish and fold in some additional topping if you like. Then all you have to do is let it set in the fridge for an hour or so and that's it! Your amazing chocolate fudge is ready in 3-4 steps using just 3-4 ingredients. You can find the full recipe HERE.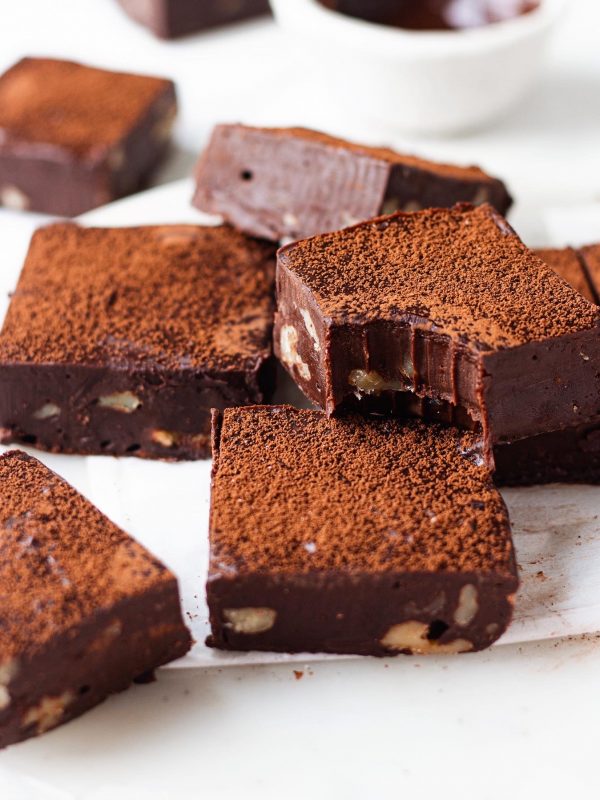 Easy no-bake tiramisu without alcohol
Tiramisu is a lovely, light dessert that hits all the right notes of coffee, cream, and sweetness. For a tiramisu, you need a biscuit base and ladyfingers are traditional biscuits in a tiramisu. The biscuit is always soaked in coffee syrup. You need a cream filling that is made with mascarpone and whipped cream and then you have a sprinkle of some dark and raw cocoa powder to balance out all the sweetness.
Tiramisu also does contain a bit of alcohol in the syrup in which the biscuits are soaked but that is completely optional. And ladyfingers can be a bit tough to find but you can actually replace them with any thick biscuits or even rusk works great! In my tiramisu recipe, the first step requires you to boil water and then add coffee to it. You can actually skip the whole part of boiling water and just heat the water in a microwave-safe bowl for 30 seconds and then add coffee powder to it. The idea is to have warm water in which the coffee powder can get infused and enhance the flavors.
So for a super classy dessert like tiramisu, all you need to do is soak biscuits in coffee syrup, place them in your serving dish. Add the filling made of whipped cream and mascarpone and then a sprinkle of cocoa powder on top.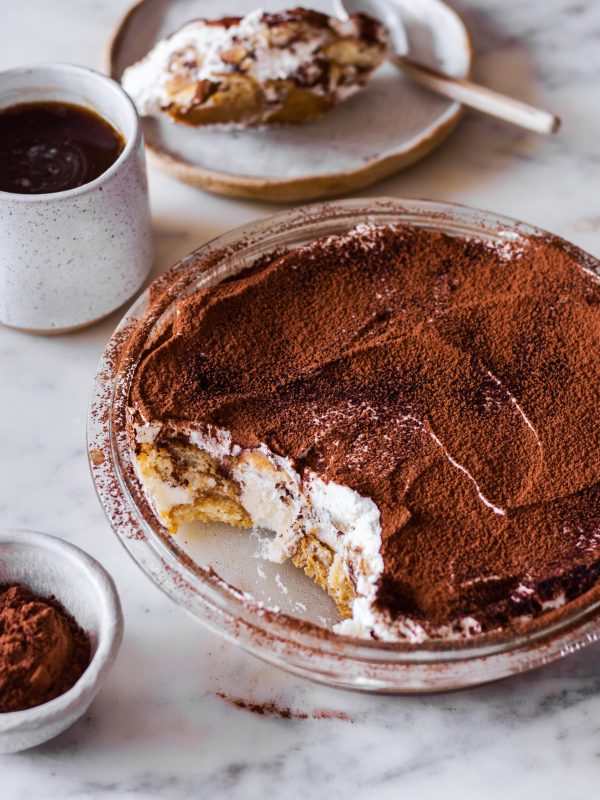 No-bake chocolate tart
I think this is something that you all will definitely love to make! I mean it is chocolate in a crisp buttery base, what is there not to love right? For the chocolate tart, you first assemble an absolutely delicious base with just two ingredients: crushed biscuits and melted butter. Assemble the base in your tart pans and push down the biscuit base to make sure it is tightly packed. Then you need to set this in the fridge or the refrigerator and get on making the filling.
The filling only requires 4 ingredients and a stovetop. You need to make a warm ganache and a cornflour and heavy cream paste that then needs to gets mixed in and brought to a boil. Then you transfer the filling into the chilled tart pan and let the tart again.
You can follow the full recipe HERE.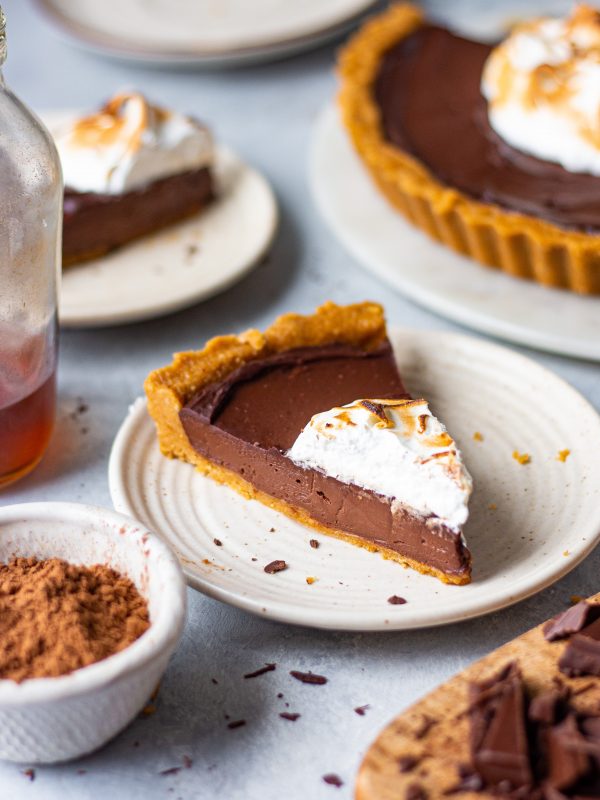 Other easy no-bake desserts on the blog
These were some of my favorite no-bake recipes but you can also try other no-bake and super easy dessert recipes from the blog. This includes-
Hope you have fun making these summer desserts in your kitchen! Do not forget to tag me on instagram @shivesh17 and share your pictures with me.