I've never liked it when people say baking is scientific because it makes it sound so serious and not at all creative. That being said, I cannot deny the importance of taking care of the ratios, storage, reactions, and compatibility of different ingredients. Some major baking ingredients that are used all over the world include flour, eggs, butter, sugar, and salt. It's amazing how a combination of such basic ingredients is all it takes to create the yummiest desserts. However, there are certain aspects of these baking ingredients that need to be taken into consideration to ensure the most delicious results.
If you've just started taking interest in baking, you must get yourself familiarised with characteristics of baking ingredients. It will help you get a super smooth start! And if you've been baking for quite some time but have that one dessert that you just can't seem to get right, these tips on various baking ingredients and how to use them properly might help you find your answers!

Why is it important to use your baking ingredients the right way
When I started baking, I used to find recipes on the internet and follow them to the dot, carry out every step but sometimes, the result wasn't always a success. It took me some time to realize that the reason this was happening was that I was not using the baking ingredients in the right way. While baking you need to know certain things like when is important to incorporate air in your batter and how to do the same, or when do you need cold, softened, or melted butter, or when you can substitute a certain ingredient.
Baking Ingredients and how to use them properly-6 tips
This article lists down various tips on how to use your baking ingredients the right way so that you never have to be disappointed by the dessert you put all your heart and soul into:
1) Measuring Dry Baking Ingredients The Right Way
When we're using dry baking ingredients like flour, it is important to measure it correctly. Incorrect measurements can lead to dry or crumbly desserts. And no one likes a dry dessert, right?
Things that you need to keep in mind while correctly measuring dry baking ingredients include:
You must fluff up the dry baking ingredients. This means that if your flour has been sitting out for too long, you should first loosen it up by stirring it around with a spoon.
It is essential to use the correct baking equipment while measuring dry baking ingredients. This means you must use calibrated measuring cups and spoons rather than your regular coffee mugs or water glasses.
Once you've put some portion of the dry baking ingredient in your measuring cup, do not push it down. Just keep on adding the baking ingredients till your cup is full and if there is some overflow, use a knife to cut off the excess from the top.
Another thing to keep in mind is whenever you're measuring baking ingredients, the safest way to do it is by weighing them out. This gives you accuracy.
But other dry baking ingredients such as white and brown sugar are measured differently. Since white sugar is already dense, there is no need to fluff it up. You can simply scoop out the desired amount of sugar from the sugar bowl and level it off. For brown sugar, however, sometimes 'packing' it is important. This means that as you fill the measuring cup, you need to push down the brown sugar till your cup is full. After that, you must tap it out into a bowl and if it maintains its shape, then it means you've packed the brown sugar correctly. This is one tip I highly recommend when it comes to baking ingredients and how to use properly.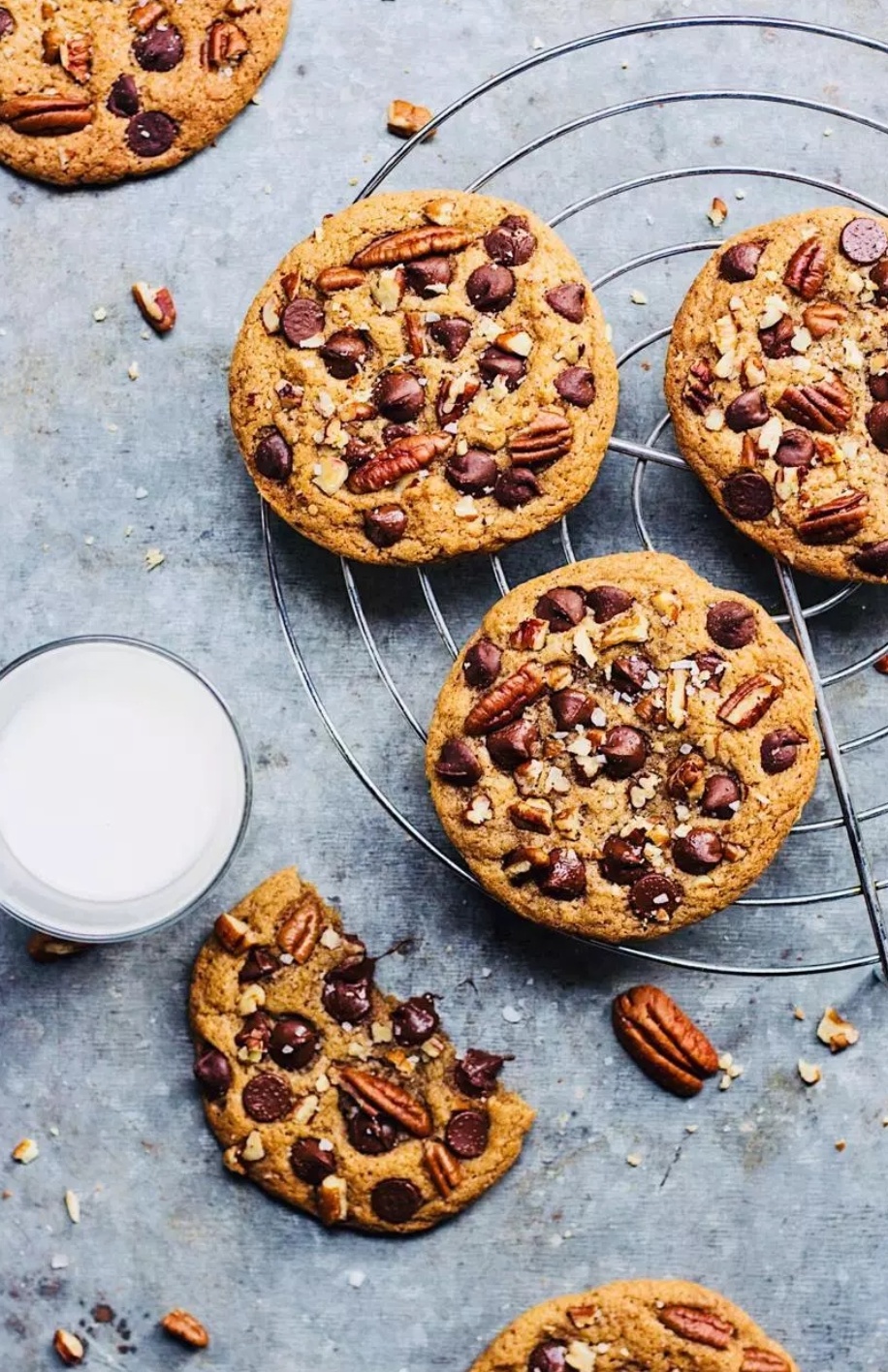 2) Measuring Wet Baking Ingredients The Right Way
This is one of the most important tips on baking ingredients and how to use them properly. Measurement of wet baking ingredients is not the same as dry baking ingredients. This is why measuring cups are divided into two types, i.e. dry measuring cups and wet measuring cups. The measuring cups for wet ingredients are spouted. Here it is important to note that no 'leveling off' is required as liquids do that for themselves. But it is important to note that you mark the measurement from an eye-level rather than the top view of the measuring cup. This means that you might have to bend down to see if the liquid has reached the exact measure as the recipe demands.
Side tip: If you're measuring out a sticky liquid such as honey or maple syrup, spray your measuring cup with some vegetable oil. This will prevent the liquid from sticking onto the measuring cup and you'll have a precise measurement of baking ingredients every single time.
3) Using Citrus Fruits in The Best Way
If you know me, you know I love using lemon in my recipes. I use it so much that it might be a basic baking ingredient for me. But I also love using other citrus fruits such as orange, and grapefruit.  Have you ever been disappointed by the amount of juice that comes out of the fruit? I know I have and one common thing about using citrus fruits in baking is that each recipe will require some of the juice from the citrus fruit.
Rollover the citrus fruit you're using on the kitchen counter. Do this while applying slight pressure. This will lead to more juice being squeezed out of the citrus fruits! And it will bring down the number of citrus fruits you're using for the same amount of juice!
If you share my love of citrus fruits, you can check out these recipes from the blog and my youtube!
Orange Cake with Mascarpone Frosting
4) Handling Eggs The Right Way
There can be times when eggs are annoying to use as a baking ingredient. A small piece of eggshell can fall in your batter (this is a BIG no-no), or the separation of egg whites and egg yolks might not go smoothly, or the worst-case scenario, your eggs turn out to be rotten and it spoils the entire batter. Let's look at these issues and their solution tips one by one.
Always use fresh eggs! You can test their freshness through a simple technique. Place the egg in a glass of water. If the egg sits on its side at the bottom of the glass then it is as fresh as it can be. If it's at the bottom of the glass but is placed upright, then it's still okay to eat but if the egg is floating in a glass of water, then it has passed its prime and is not safe to eat.
Eggshell pieces in your batter is a big no-no! You can prevent this by breaking your eggs into a separate bowl first rather than over the batter bowl itself. And if the tiny eggshell still falls into your bowl, the best way to remove it is not by your hand or a spoon, but a bigger portion of the eggshell itself. It lifts the tiny shell piece right off!
Separating your egg whites and egg yolks can be a task! There are two ways to carry out the separation. You can either do it just by hand or you can use the two halves of the eggshell and go back and forth with the egg white pouring into a separate bowl. Just take a deep breath and be gentle.
Just keep in mind that the bowl in which you're keeping the egg whites in extremely clean, otherwise the whites won't froth up and you'll have to redo everything.
5) Make Butter Your Best Friend
The use of butter and baking pretty much go hand in hand. It's the most basic baking ingredient. Some recipes demand softened butter, some melted and some cold butter. It is very important to use the same temperature of butter as mentioned in the recipe because each form has its purpose.
Cold butter is used in pastries because when the butter is heated in the oven, it produces steam. This steam from the melting butter creates air pockets in the dough and leads to a flaky end product.
Softened butter is easiest to cream together with sugars. This leads to an even distribution of fat throughout the batter and leads to uniform results.
Melted butter is used for providing richness and softness to the batter. It doesn't contribute to the structure of the dessert.
Using Chocolate
Chocolate is one of the most popular baking ingredients all over the world. Some recipes require chocolate chunks, others require melted chocolate and some require tempered chocolate. Dealing with chocolate can be tricky, but you can refer to an article I wrote on how to melt chocolate perfectly, here and learn all the tips and tricks. While dealing with chocolate, it is also extremely important to choose the right chocolate.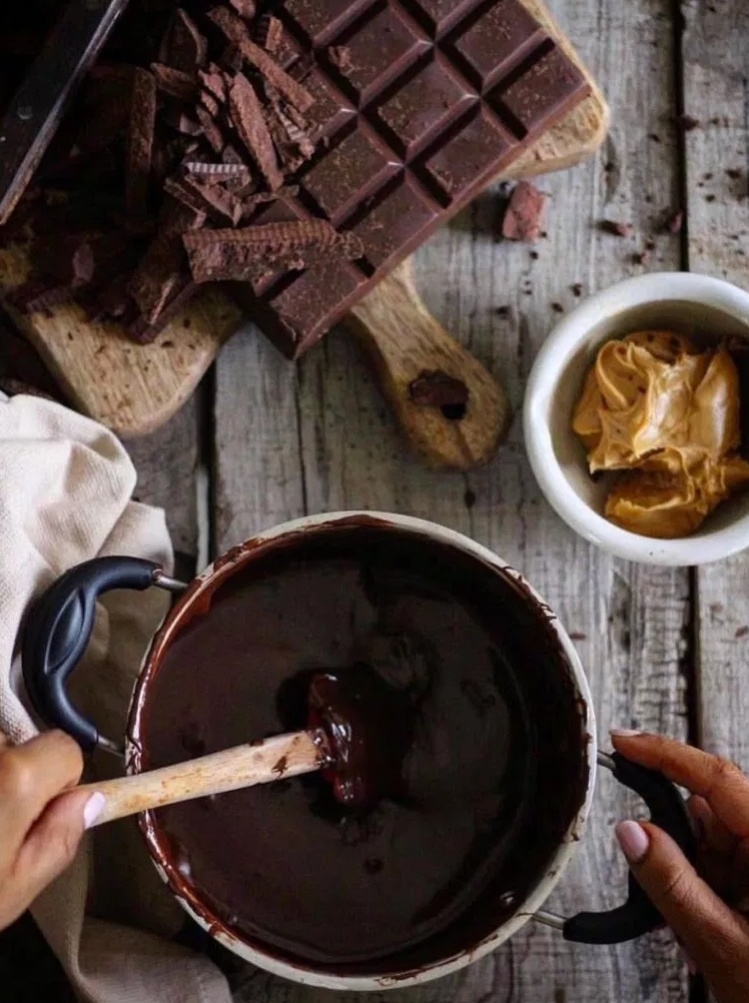 These are my few tips on various baking ingredients and how to use them properly! Follow these tips and become a better baker in no time. If you have any other tips, please feel free to mention them in the comments section below. Happy Baking!