One thing that I really love about summers is that I can have a milkshake anytime I want. And if you know me, you would know that I love making and trying new flavors! We all grew up drinking a good, creamy mango milkshake and it holds so much nostalgia in my heart.
Along with a good mango milkshake, I also bring to you two different flavors which will become a part of your daily summer routine. These 3 summer milkshakes say creamy, indulgent, and delicious like nothing else. If you happen to make these milkshakes, don't forget to tag me on Instagram and use #bakewithshivesh. You can always elevate your milkshake experience by adding things that you like and I would love to see you go crazy with these recipes.
MAKING VEGAN SUMMER MILKSHAKES
To make these milkshakes vegan, you will have to substitute your milk, ice cream, and whipped cream. There are vegan milk brands out there, you can use almond or soy milk for this recipe. Plus, since you are a vegan, you might also be very well aware of vegan ice cream brands. Get some nice vanilla vegan ice cream and these milkshakes will be done within seconds. There are also many dairy-free whipping cream brands in the market. You can use that to top your summer milkshakes!
CAN I MAKE MILKSHAKES WITHOUT A BLENDER?
Unfortunately, it'll be hard to make these milkshakes without a blender or a food processor. Since these recipes involve to blending different ingredients with milk and ice cream, a hand blender won't be able to do the job. So I'll recommend you to make these milkshakes only in a food processor or blender for good results.
Ingredients in 3 summer milkshakes
Butterscotch shake – This is one of my favorite flavors because it's the underrated kid of milkshakes. If you make a good butterscotch milkshake, you'd stop drinking any other and that is just my personal experience. It's light on your taste buds, it's wholesome and one of a kind. For this butterscotch milkshake, you need good quality butterscotch chips, some milk, and butterscotch ice cream. If you have caramel sauce in your pantry, that'll cherry on the cake! Otherwise, you can simply make some using this recipe or make the milkshake without it.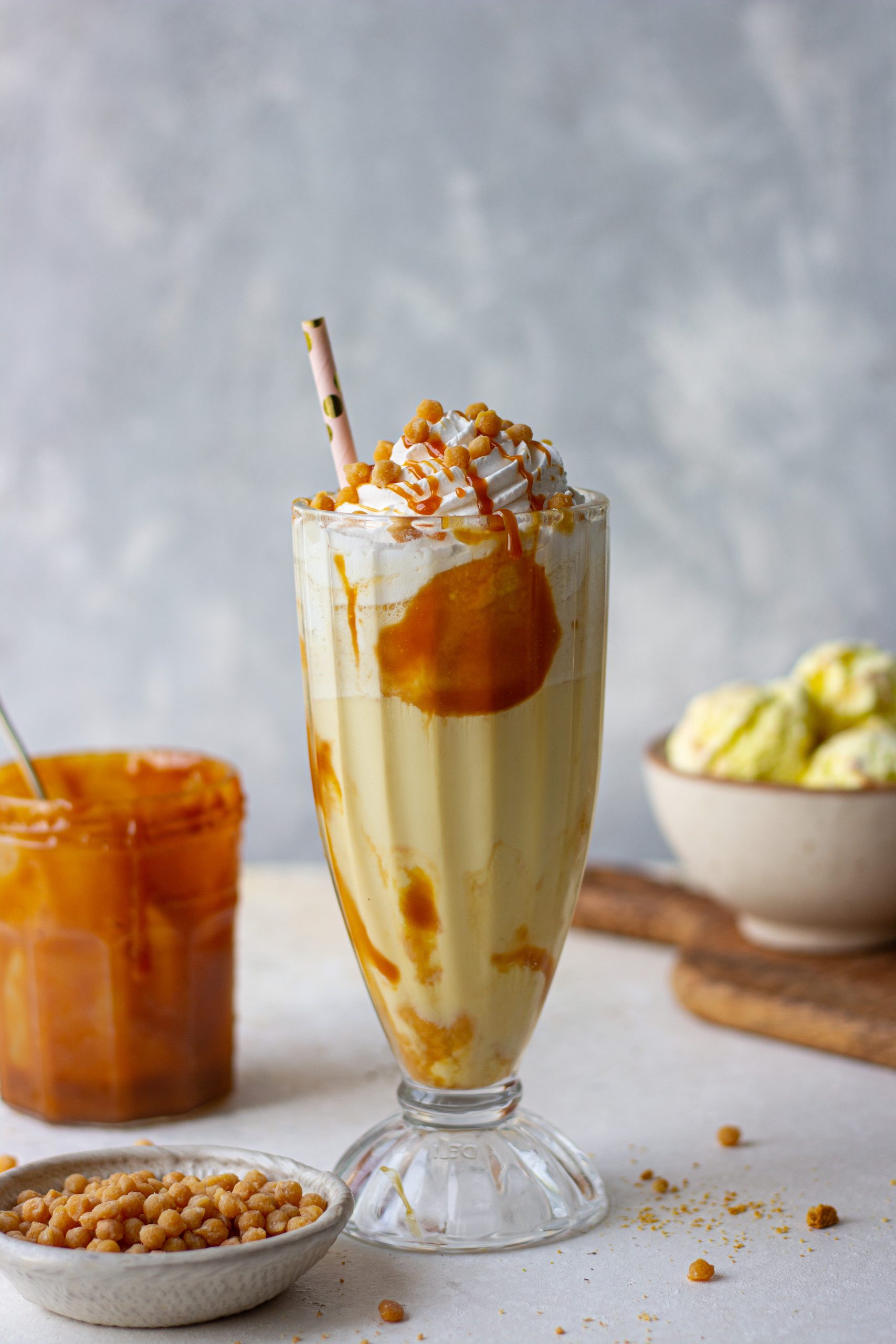 2.  Chocolate Shake – A flavor that I grew up having, I had to re-create a chocolate milkshake for you guys to make as an ode to my childhood. I suggest you make this milkshake with the best quality cocoa powder you can get, to enhance the flavor of chocolate. Otherwise, you'll get a sweet milkshake without any bitterness and that will be a mood spoiler! I top my chocolate milkshake with whipped cream and chocolate shavings to take it to a whole new level!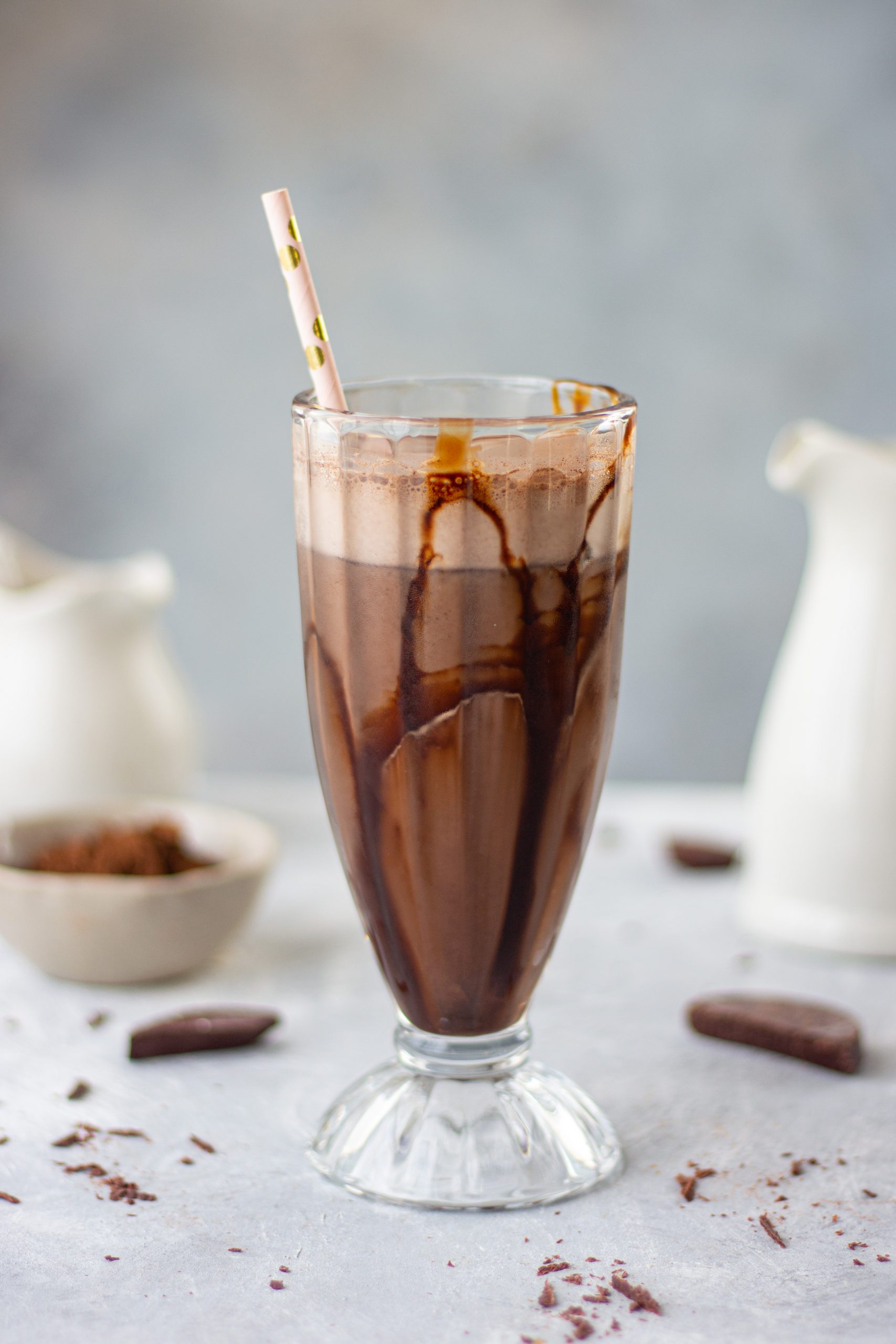 3. Mango shake – Who doesn't like the ultimate seasonal mango milkshake? If you're saying no to this question in your head, you have to go to your kitchen and make this mango milkshake. Trust me, you'll never say no to one again! Mangoes are finally in season and I think we all wait for this time very eagerly because mangoes are so versatile! You can do anything you want with them, like making this milkshake.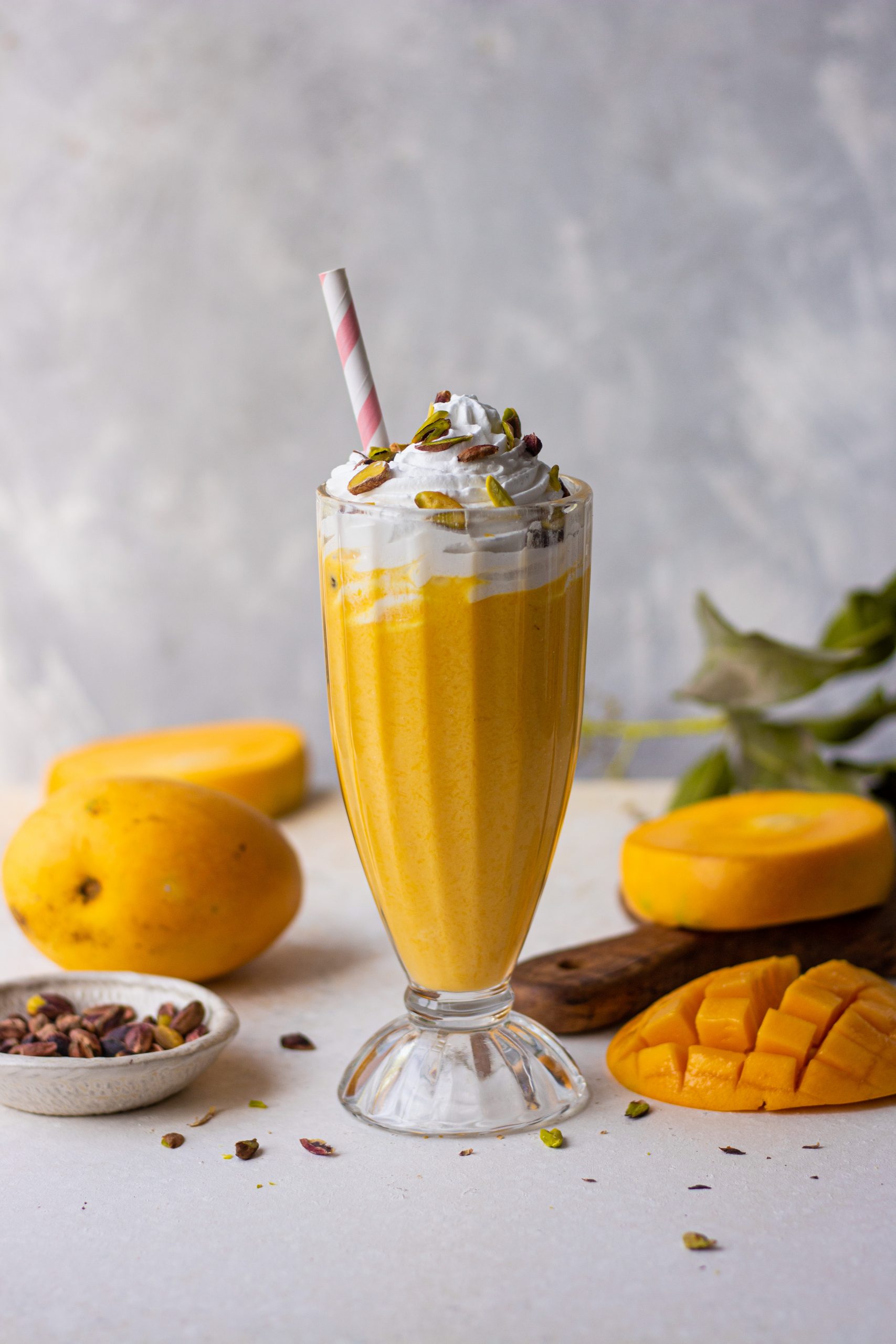 Other milkshake recipes on the blog
And if milkshakes aren't your thing, try my Cafe like Coffee recipe.
3 summer milkshake recipes
3 Summer Milkshakes
Ingredients
Butterscotch shake
¼ cup milk
3 scoops butterscotch ice cream
2tbsp butterscotch
Caramel drizzle
Chocolate shake
2tbsp sugar
2tbsp cocoa powder
1 cup milk
1 cup ice
1 scoop vanilla ice cream
Chocolate glaze
Whipped cream
Chocolate shavings
Mango Shake
2 mangoes
½ cup milk
2 tbsp sugar
Cardamom pods
Instructions
In a blender add milk, butterscotch ice cream and butterscotch. Blitz everything together till your mixture is a smooth consistency. Drizzle some caramel on the sides of your serving glass, pour and enjoy!
In a blender, add milk, ice, cocoa powder, vanilla ice cream and sugar. Blitz everything together till your mixture is a smooth consistency. Drizzle some chocolate glaze on the sides of your serving glass, pour and top with whipped cream and chocolate shavings. Enjoy!
In a blender add mangoes, milk, cardamon pods and sugar. Blitz everything together till your mixture is a smooth consistency. Pour into serving glasses and enjoy!