Rakhi is literally around the corner and I can not be more excited! Rakhi means endless fun with siblings and God, what a fun day! Each year I am super pumped to create one of my desserts for my siblings. This year, I bring to you 10 desserts to try this Rakshabandhan. These are easy to whip up, can easily be dressed up, and your sibling will surely be surprised!
These 10 desserts to try this Rakshabandhan are some of my personal favourites. And if I could have my sister bake me anything, these will be it. I love how the Rakhi festival is filled with endless warmth and love. Everyone comes together to celebrate some thing so beautiful, so pious. If you are not and Indian and you are reading this article, Rakshabandhan is a festival devoted to siblings. The sister ties a rakhi around her brother's wrist- and this guarantees her brother's protection over her always. The festival is one in which love is exchanged- unconditionally and endlessly. The best part for the sister, however, are the gifts that brothers whip up! In addition to materialistic gifts, I personally feel that brothers can go an extra mile this Rakhi and whip up something extra sweet!
Trust me when I say this, these recipes will not let you down no matter what! These 10 desserts to try this Rakshabandhan are absolutely worth a shot (or two).
10 desserts to try this Rakshabandhan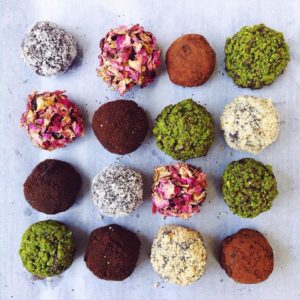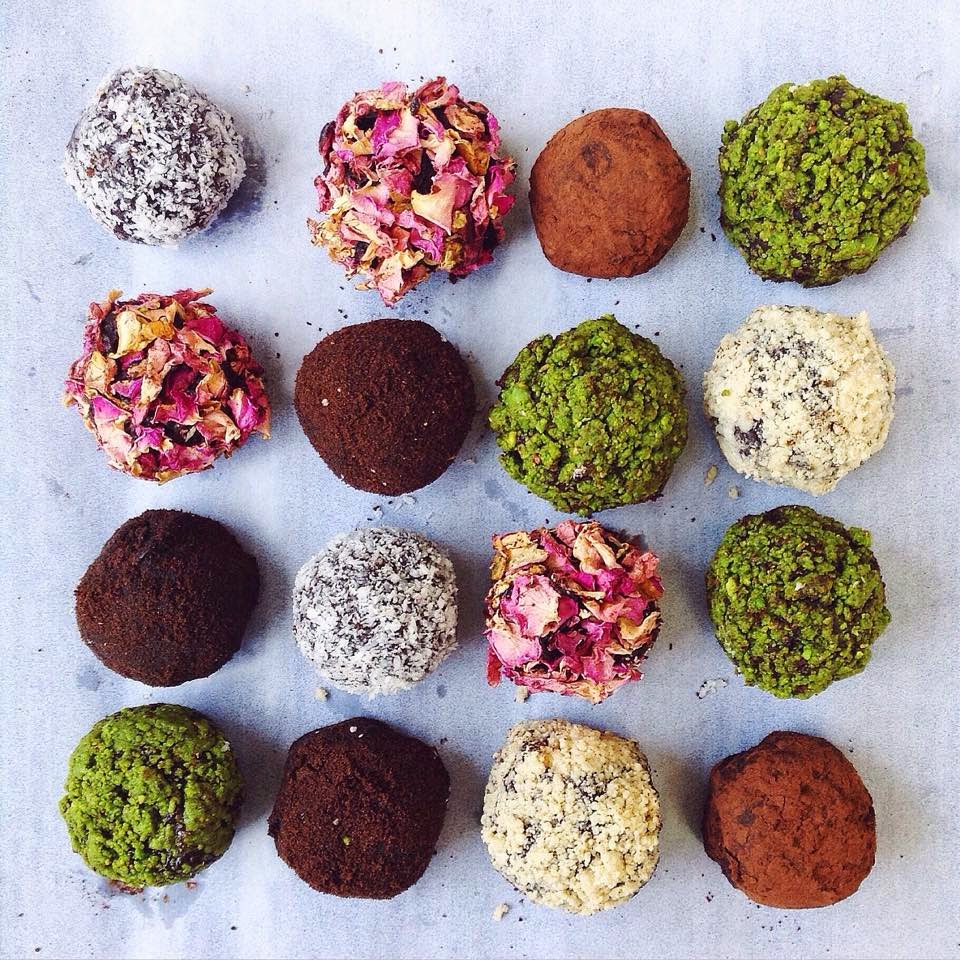 These chocolate truffles are divine and this recipe is probably the easiest recipe on my blog.
This recipe calls for just 2 very basic ingredients – cooking chocolate and fresh cream. If you are in India, you can use Amul fresh cream that is easily available in all local grocery stores! What better than some delicious truffles on Rakhi instead of some desi ghee laddoos, hehe!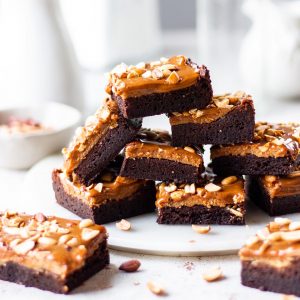 For all you brownie lovers, these snicker brownies are going to knock your sock off! They're delicious, gooey, heavenly, and they melt in the mouth. Read on how to make the best of them while I go and grab another slice of these snicker brownies! I am sure that your sibling will go crazy after the very first bite itself. These are absolutely a dream come true! Find the video here.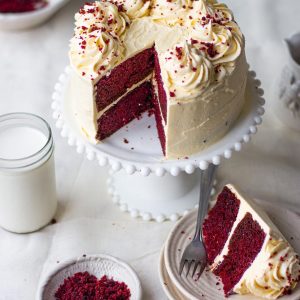 And who does not enjoy a decadent, soft, melt-in-the-mouth red velvet cake? Be it buttercream frosting, cream cheese frosting, or just whipped cream- a no-oven red velvet cake never lets you down. This no-oven red velvet cake is so convenient to bake in a saucepan – you'd be surprised. The setup is also super basic so no body frets over anything while preparing this no-oven red velvet cake! Out of the endless red velvet cake recipes, this recipe is one that will never let you down.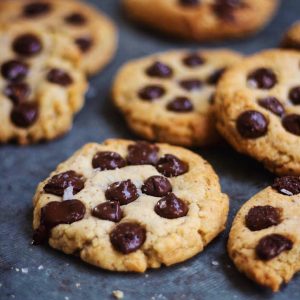 I always say this- cookies are the hardest to resist them. After years of baking, I can resist absolutely any dessert but I can not say no to chocolate chip cookies. I mean, saying no to cookies could be the worst thing you could do to yourself. Don't you think? I know you'd not be able to say  no to these delicious eggless chocolate chip cookies. They're SO good! This actually tops my list of 10 desserts to try this Rakshabandhan. Nothing beats these eggless cookies.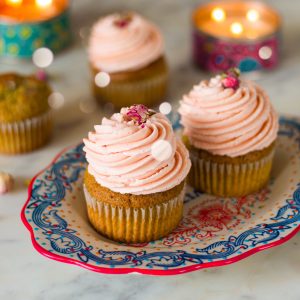 Nothing shouts Indian festivals better than pistachio cupcakes and rose flavors. This is precisely why I am bringing to you these delicious and decadent Pistachio cupcakes with rose buttercream frosting! I love cupcakes so much, I can't even. Buttercream has to be my number one weakness and with these pistachio cupcakes, the rose buttercream is just flawless!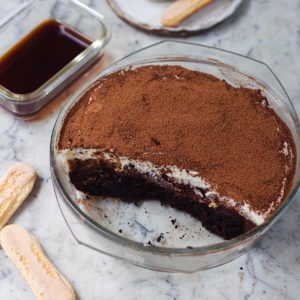 If I say so myself, this chocolate cake tiramisu is the bomb! It is made of all things delicious and when it all comes together, you can't help but fall in love. This chocolate cake tiramisu has 4 layers. If your sibling is a fan of coffee flavour loaded with a lot of cream- this Tiramisu cake is it! I would any day prefer this beautiful dessert over any other. It is my best desserts amongst these 10 desserts to try this Rakshabandhan!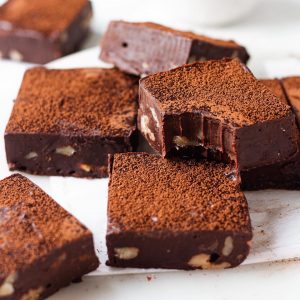 For everyone who shies away from making too much of an effort in the kitchen, but still wishes to whip something up for their siblings I got you covered! Each and every bite of this chocolate fudge is like a party in my mouth. It is so decadent and so tasty, you will fall in love with it. Oh and did I mention this is a no-bake recipe? The temperatures are rising in Delhi and I know a lot of us will shy away from using the oven. But don't worry, this recipe is all you need.

A thin oreo crust with a creamy cheesecake filling- these oreo cheesecake cups make the perfect dessert for any occasion! This recipe will surely make it to the list of your favorite eggless baked cheesecake recipes. Top your oreo cheesecake cups with cute mini Oreos or some homemade whipped cream and you're good to go!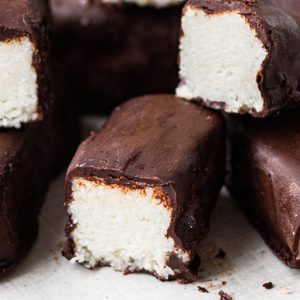 One of my favorite chocolate bars has to be a classic bounty bar. I absolutely love pairing chocolate with coconut and the result of one such recent recipe were these easy homemade bounty bars. Made with only three simple ingredients, I know that you'll be whipping up these delicious bounty bars for your sibling every other day! This is the easiest recipe in this entire list of 10 desserts to try this Rakshabandhan!
I love a good vanilla flavored dessert and when you pair vanilla with things like caramel or chocolate ganache, it's like going to dessert heaven. These vanilla cupcakes with caramel and chocolate ganache have to be the best cupcakes I've made in a while. When I made these in the studio, my team went crazy over them! No one could stop themselves from eating an entire cupcake or two, haha!