2018 has been such a great year. It was the year when I got my first book published at the age of 22, the year of endless traveling and endless opportunities, endless brand affiliations, and so on and so forth.
While I sit back on my chair, writing this post on such a chilly winter morning, I can not help but smile while reminiscing all the stories that I have been a part of this year and all the love I have received from every single corner.
Dear readers, I can not forget and cannot be grateful enough for your endless support and perennial love which has made this journey so splendid and so beautiful.
In honor of 2018 being a great year, the following are the ten most liked blog posts of the entire year. I hope you have loved this roller coaster ride as much as I have!
Enjoy!
1. Four Layer Chocolate Cake Tiramisu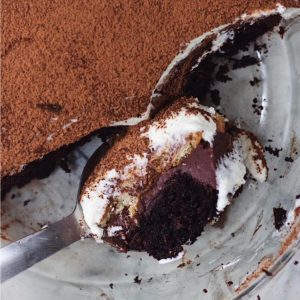 If I say so myself, this chocolate cake tiramisu is the bomb! It is made of all things delicious and when it all comes together, you can't help but fall in love. This chocolate cake tiramisu has 4 layers.
Click here for the recipe.
2. Fudgy Chocolate Brownies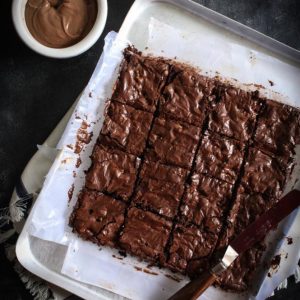 Everyone loves chocolate brownies- they're comforting, delicious and well, chocolaty! These fudgy chocolate brownies are you chocolate dreams come true. The fudgy texture of these brownies, the flaky layer on top and the rich intense flavor make this recipe a total winner. It is an absolutely no-fuss recipe that is very simple to make.
Click here for the recipe.
3. Eggless Chocolate Orange Cake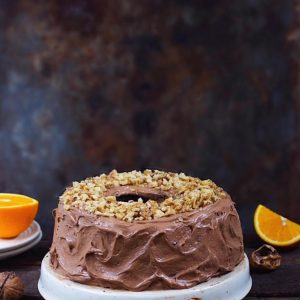 Orange and chocolate are one of my favorite combinations. Adding the zest of an entire orange into this cakes make is so flavorful and fun. The cream cheese frosting is an absolute favorite. It makes the eggless chocolate orange cake even better. I also add some coffee powder in the frosting making it taste so good. This eggless chocolate orange cake makes for the perfect treat
Click here for the recipe.
4. Best Ever Orange Almond Cake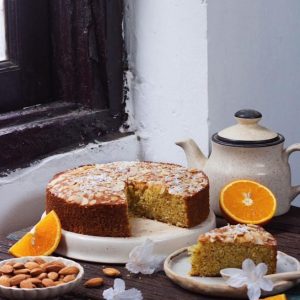 I'm being shameless and calling this cake the best orange almond cake because it is the best cake I've baked in a while. I've been wanting to bake an orange almond cake for the longest time now. I baked one almost a year back. It was delicious but I never wrote down the recipe. Since then, an orange almond cake keeps popping up in my head. I finally made another one and guess what? This one is even better! And I even have the recipe this time for you guys. YAY
Click here for the recipe.
5. Eggless Banana Bread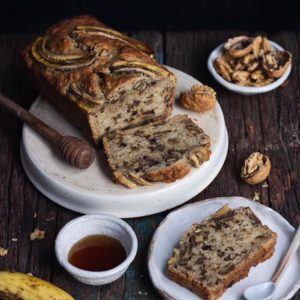 I love banana bread in all shapes and forms. So, it's not surprising that I've shared several banana bread recipes on the blog in the past. But you can never have enough of it, right? So here you go, the much requested for the recipe- eggless banana bread! You'll be happy to see that this recipe only calls for very simple and basic ingredients. It is also pretty easy to whip up and the result? Delicious!
Click here for the recipe.
6. Basic Chocolate Cake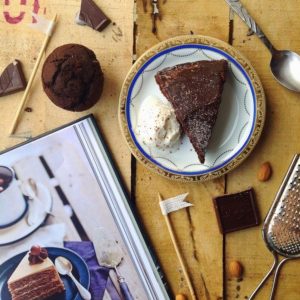 I have been making this chocolate cake for years now. It is probably the first cake I made and it is still my favorite. It is a chocolate cake after all! If you like chocolate (of course you do), you must make this back to basics chocolate cake. Warning- it is so good and so easy to make that you'll make it all the time!
Click here for the recipe.
7. Whole Wheat Chocolate Loaf Cake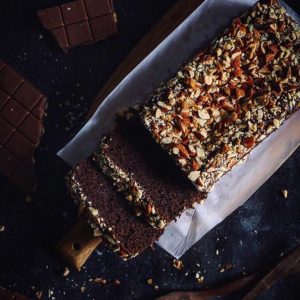 This whole-wheat chocolate loaf cake is perfect for the weekend and I'm sure you'll fall in LOVE with the texture of this cake. I recommend using oil in the recipe instead of butter because what olive oil does to the texture and moisture of the cake in this recipe is absolutely fantastic!
Click here for the recipe.
8. Eggless Chocolate Chip Cookies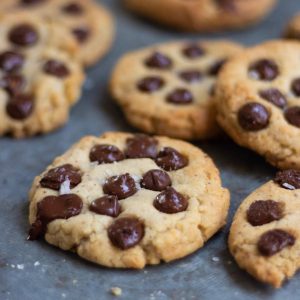 I always say this- cookies are the hardest to resist. After 6 years of baking, I can resist absolutely any dessert but I can not say no to chocolate chip cookies. I mean, saying no to cookies could be the worst thing you could do to yourself. Don't you think? I know you'd not be able to say no to these delicious eggless chocolate chip cookies. They're SO good!
Click here for the recipe.
9. Eggless Lemon Cake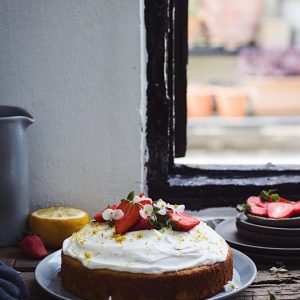 This eggless lemon cake recipe is very special. It is an old recipe that I had posted on my blog when it was hosted on Blogspot. When I moved to word press, I lost that recipe somewhere and it never made it to the new website. A lot of you who had made the eggless lemon cake asked for the recipe again but the sad truth was that I had never written down the recipe anywhere besides the blog. I thought the recipe was lost forever. But, after a twist of events, I was able to relocate the recipe and voila!
Click here for the recipe!
10. Which Chocolate to use for Baking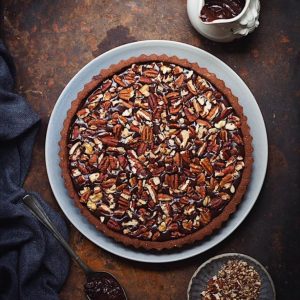 The variety of chocolate available in the supermarket can often be overwhelming. From compounds to couvertures, from 55% cocoa solids to 80% cocoa solids, there is a wide range of delicious stuff to choose from. Since many beginners may not know which chocolate to go with for their baking adventures, that's where I come to your rescue! In this post, I will be dealing with the essential difference between compounds and couvertures, and when to use which.
Click here to find out more!