Is it cold where you live? It's so cold here in Delhi but I love it. Although I've been sick for three days now and only been resting in bed- I'd still chose winter over the horrible Delhi summer.  I also tend to enjoy baking and shooting a little more when the weather is cool. Have you seen my list of 10 desserts to try this winter? I must definitely add this date and walnut cake to the list. It's like a warm hug, best enjoyed with a cup of coffee!
I actually worked on this recipe and shot the image for my debut book Bake With Shivesh. If you're new here- I'm delighted to share that my debut cookbook released in November'18. You can get yourself a copy from Amazon by clicking HERE. The book is also available internationally on amazon.com. Well this date and walnut cake did not make it to the book but I definitely wanted to share it on the blog for you.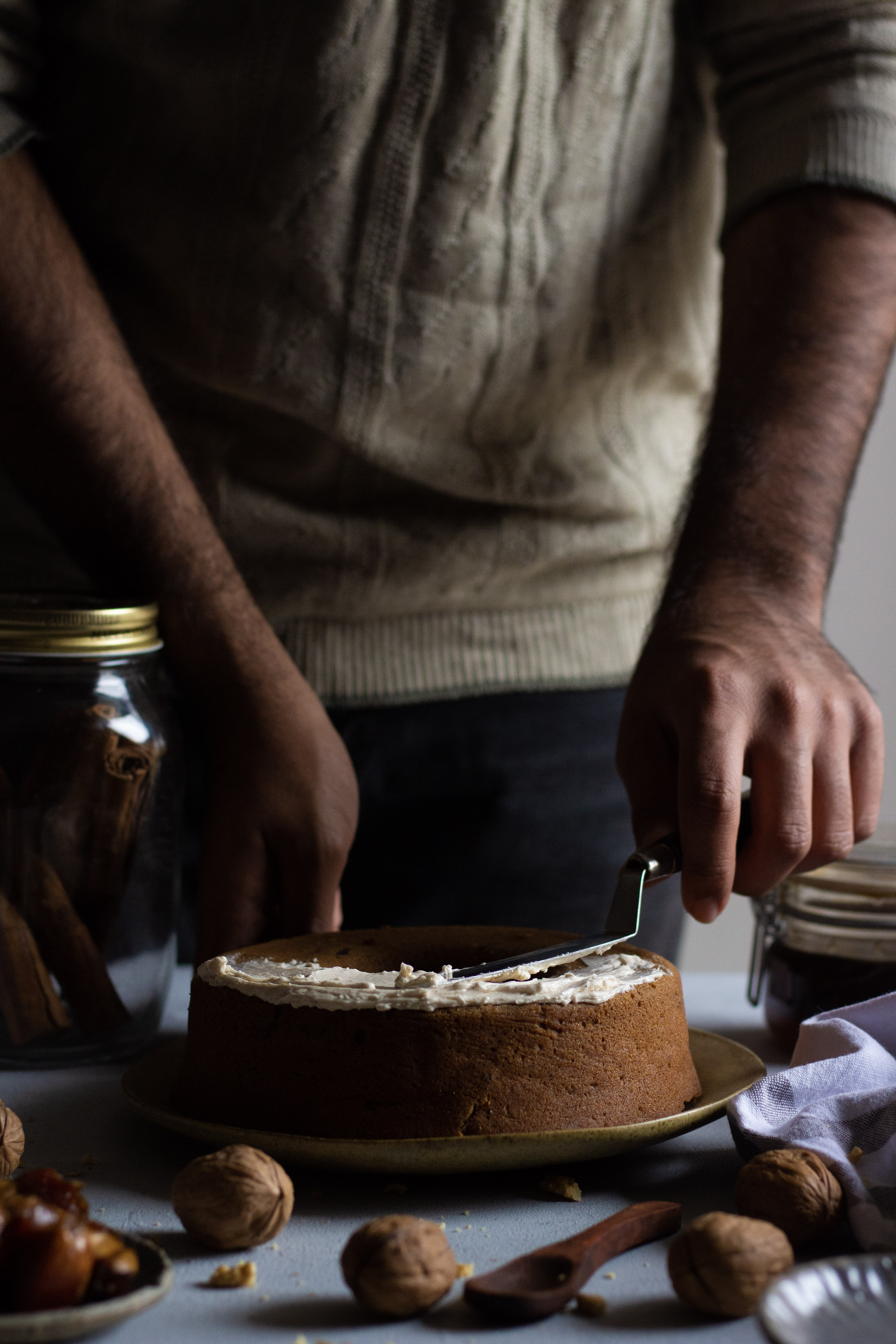 Before you ask, you cannot make this cake eggless. Unfortunately there are no substitutes here because the cake is already dense because of the dates. I top the cake with butter cream frosting. You can use my butter cream frosting recipe and spice it using a pinch of cinnamon & ginger powder. You can also read my Tips to Make the Perfect Buttercream Frosting.
If you make this date and walnut cake, please share a picture with me and don't forget to use the #BakeWithShivesh.
Love dates? You should also give these healthy date bliss balls a shot.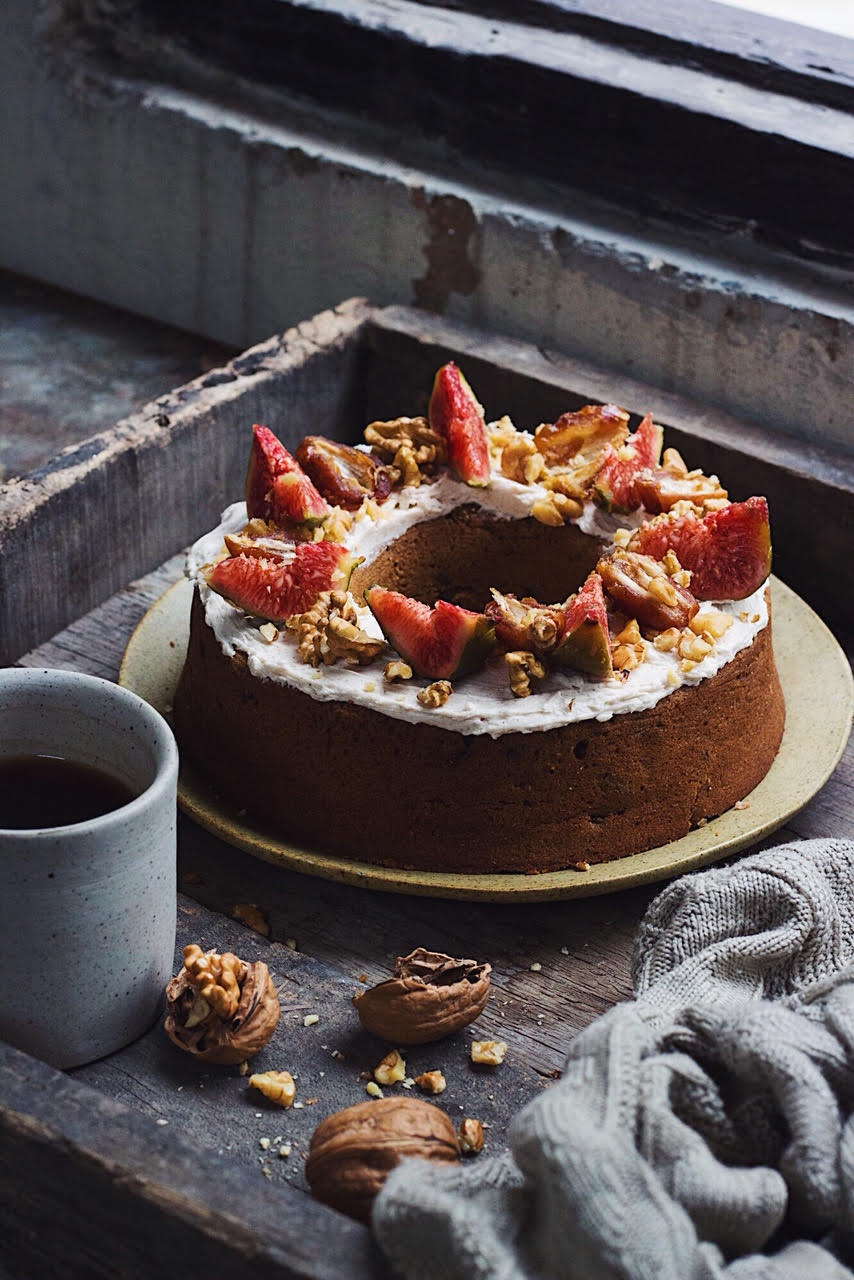 DATE AND WALNUT CAKE
Ingredients
1 + ½ cup water
2 teaspoons coffee powder
1 cup dates, pitted and roughly chopped
½ cup butter
¾ cup lightly packed brown sugar
4 eggs
2 + ¼ cup maida (all-purpose flour)
1 tsp cinnamon powder
2 teaspoons baking powder
½ cup walnuts, coarsely chopped
Instructions
Pre-heat the oven to 180*C. Using a pastry brush, generously butter an 8" bundt or regular cake pan.
Bring the water to a simmer. Add the coffee powder. Bring it to a boil and set it off heat.
Put the dates into the hot water. Set aside.
In a large bowl, beat the butter with sugar until the mixture is fluffy.
Add the eggs and beat well.
Fold in the flour, cinnamon powder and baking powder.
Add in the date & water mixture.
Add chopped walnuts to the batter.
Transfer the batter into the prepared cake pan. Bake at 180*C for 4-50 minutes or until a skewer inserted into the center comes out clean
Once the cake has cooled completely, top it with butter cream frosting, fresh figs and walnuts