Honestly, this post is the 5647336th post on the ongoing lockdown issue, and I have no regrets. We all are feeling confused and/or down and we know how desserts make it better. But, you may question how to go about baking if one does not have the basic ingredients? This blogpost on 10 lockdown dessert is amazing! Guaranteed to blow your mind, these lockdown desserts have the most basic ingredients. You do not need to rush to the market or even need to stress about anything. Mostly, the ingredients can also be easily substituted with another ingredient too! What else do you probably need?
Now, when I say lockdown desserts, what really comes to my mind is a very basic, super easy recipe. Recipes that have no complicate ingredients or procedures are ideal as lockdown desserts. Not only will you find the recipe here, you will also be able to find all of them on my Youtube channel! I have only recently started Youtube and you guys have showered endless love on me! Can not be more thankful for that. However, besides that, I go through ingredients and procedure- step by step- on my channel. It is guaranteed to help you solve any problem you're not able to figure out from the blogpost.
Why bake this quarantine?
I know that baking sometimes seems like a super-task. But, as they say, it is no rocket science. This quarantine period is the best time ever to improve your baking skills. You have a lot of time on your hands and as far as I have noticed, even work from home work is not that hectic. This is the proper time when you should be investing your time into proper skills and hobbies. If you have always been fond of eating desserts, now you need to get on to baking them. These lockdown desserts, moreover, are easy and yum. Promise that they will not disappoint!
Top 10 lockdown desserts to try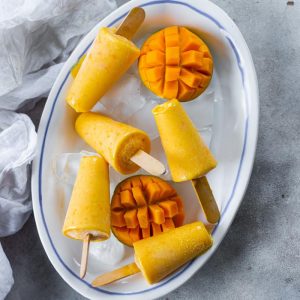 This Mango Kulfi ice cream is so creamy, so fruity, and oh so delicious! We are all still in a lockdown and I am very aware that all of us can get our hands on a limited number of ingredients only. This is why this recipe calls just for 4 ingredients and that too, all easily available.
This is the best time to make some mango kulfi ice cream for yourself and for your family. Best lockdown dessert tbh!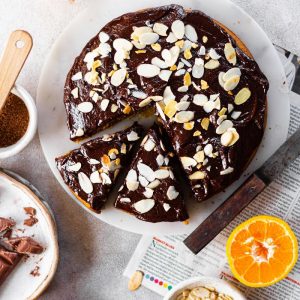 This lockdown dessert is a special one because I curated this especially because of the ongoing situation. We are all tied down and forced to spend days at home. I am not this person and I have the toughest time staying put at home for a long time. It's almost going to be one full month at home. Doesn't get crazier, no? It would have seriously been worse for me if I was not getting myself up to my studio everyday to bake some treats for you all! Enjoy this deliciousness.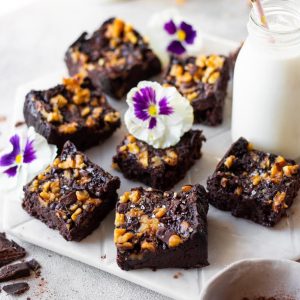 For me, chocolate brownies are a mood themselves! No matter what emotion I'm feeling. If I'm feeling happy, festive, stressed or sad, brownies are always there to rescue me. Oh! And I'm feeling a little bit of everything in these testing times of quarantine. In order to bring myself at peace, I turn to my no bake brownies! I am truly in love with this particular lockdown dessert!
4.  Pecan Cookies with chocolate chips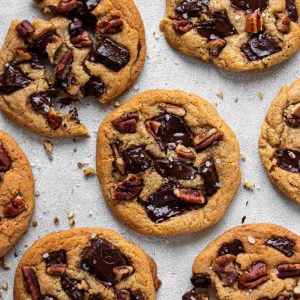 Some recipes are so comforting to make that they completely calm you down. One such recipe for me is this chocolate chip and pecan cookies. We all need to do everything that can make us feel good and productive these days. I see a lot of you baking these days. Some of you are doing it everyday and that makes me very happy.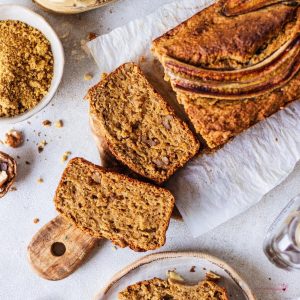 I thought why not bring you guys a recipe that is equally good as any other recipe but is also guilt free? This whole wheat banana bread tastes like magic and is so much more healthier for you! I believe that the true existence of bananas was to be made into banana bread. Yup! I said it.
Which lockdown dessert is better than one which is healthy too?
6. Parle G Cake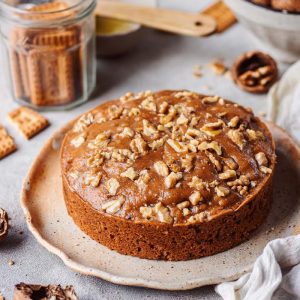 I know we are all in lockdown. We really don't have the liberty to go out and get our favourite desserts. And I know we don't have enough produce at home or extra grocery. As a matter of fact, some of us don't even have the option of going out to buy groceries. I hear you all, and bring to you my 5 ingredients Parle-G cake. It is without eggs, butter, flour, condensed milk and without an oven too. Did I already mention how amazingly moist this cake is? Easiest lockdown desserts have this cake for sure!
7. Churros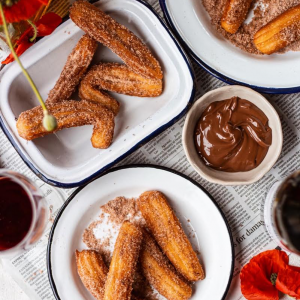 For those of you who actually do not know about churros, they are literally small bites of heaven. I really have a fascination for desserts that are cinnamon-sugar coated, like snickerdoodles and these yum churros too! Of course, any fried thing really appeal to me, but when it is a dessert, how do I resist? Haha. Plus, when I can have as one of my lockdown desserts, I am going for it!
This recipe of the Nutella mug cake is a dream come true! It is a super easy, super fast, and super yum fix for your dessert desires. And also, it is ready within a maximum of 5 minutes! What else do we need? Now, mug cakes are such a famous bunch of recipes, especially on the blog. There are about four more mug cake recipes that you can find here. But, this Nutella mug cake is a star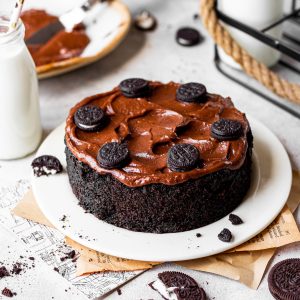 If I ever had to pick a biscuit that I could eat for the rest of my life, it would be Oreos! Aren't they the best? Creamy goodness sandwiched between 2 chocolate biscuits. Ah! This makes me happy. So what better than taking my favourite biscuits and converting it into a dessert? This is my Oreo biscuit cake recipe. Super easy to make and super delicious to devour. Trust me you will not stop at just one slice.
10. Oat Cookies with Eggless Option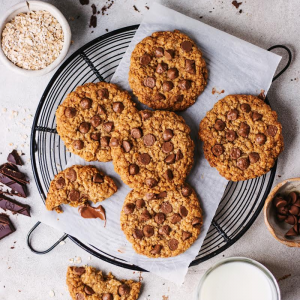 With the quarantine hitting us hard, we all know it is the most wonderful time to bake some cookies. These oat cookies are delicious. Not only are they heavenly taste-wise, they are also a quick fix for all your dessert cravings! You can bake a batch of these oat cookies, store them in airtight containers and have them with your morning caffeine cup. Or, you can simply binge on some oat cookies deliciousness- like I do!