One thing that all my followers and readers know is that I absolutely love using cream cheese in my desserts. I'm in love with cheesecakes and cream cheese frosting is one of my absolute favorites among frostings. But every time I share a new recipe that has cream cheese in it, I always get the same questions and comments in which you guys ask me what to do if you do not have cream cheese at home or in nearby stores. After many many many videos and comments, I decided to crack the code for all of you and come up with a recipe for making cream cheese at home! You should have this recipe in your repertoire because there are so many cream cheese recipes you can play with
My team and I had to do a few trials and a bit of research to get this recipe just right. After two failed attempts and disappointments, I finally came up with a recipe to make cream cheese at home that tastes just as good as the packaged ones, if not better! I'm so happy that all of you pushed me into coming up with a recipe for cream cheese at home because the end result made me so so happy.
Making cream cheese at home is easier than you think it is and it only takes a few minutes to get this beautiful mixture ready to eat!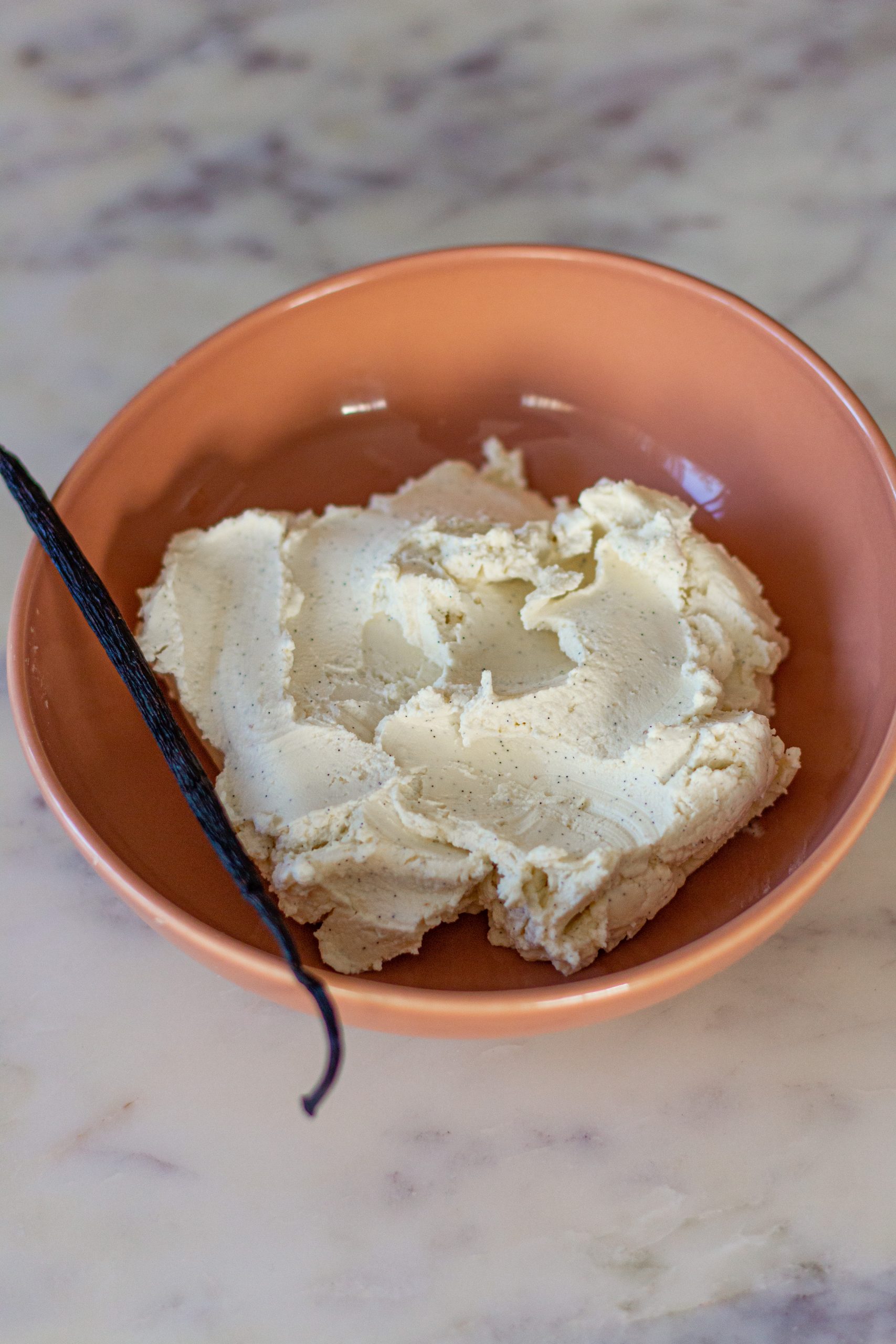 What is cream cheese?
Cream cheese is a fresh cheese that is made from milk and cream. It is soft, it is creamy, it is sweet and it's got a little bit of tang. It is a simple fresh cheese that goes so perfectly with both, sweet and savory dishes. 
The most popular ways in which cream cheese is used in the dessert world is to make cheesecakes and frostings. In the savory world, it is all about cream cheese spreads and bagels. 
If you love cheesecakes as much as I do, but are unable to find cream cheese around you, all your worries are about to get resolved because my recipe for making cream cheese at home is definitely the yummiest, fastest and the easiest.
I have so many cream cheese recipes on my blog because I am absolutely in love with it! You can check these out. Whole Wheat Carrot Cake with Cream Cheese Frosting, Passion Fruit and Cream Cheese Tart, Oreo Cheesecake Brownies.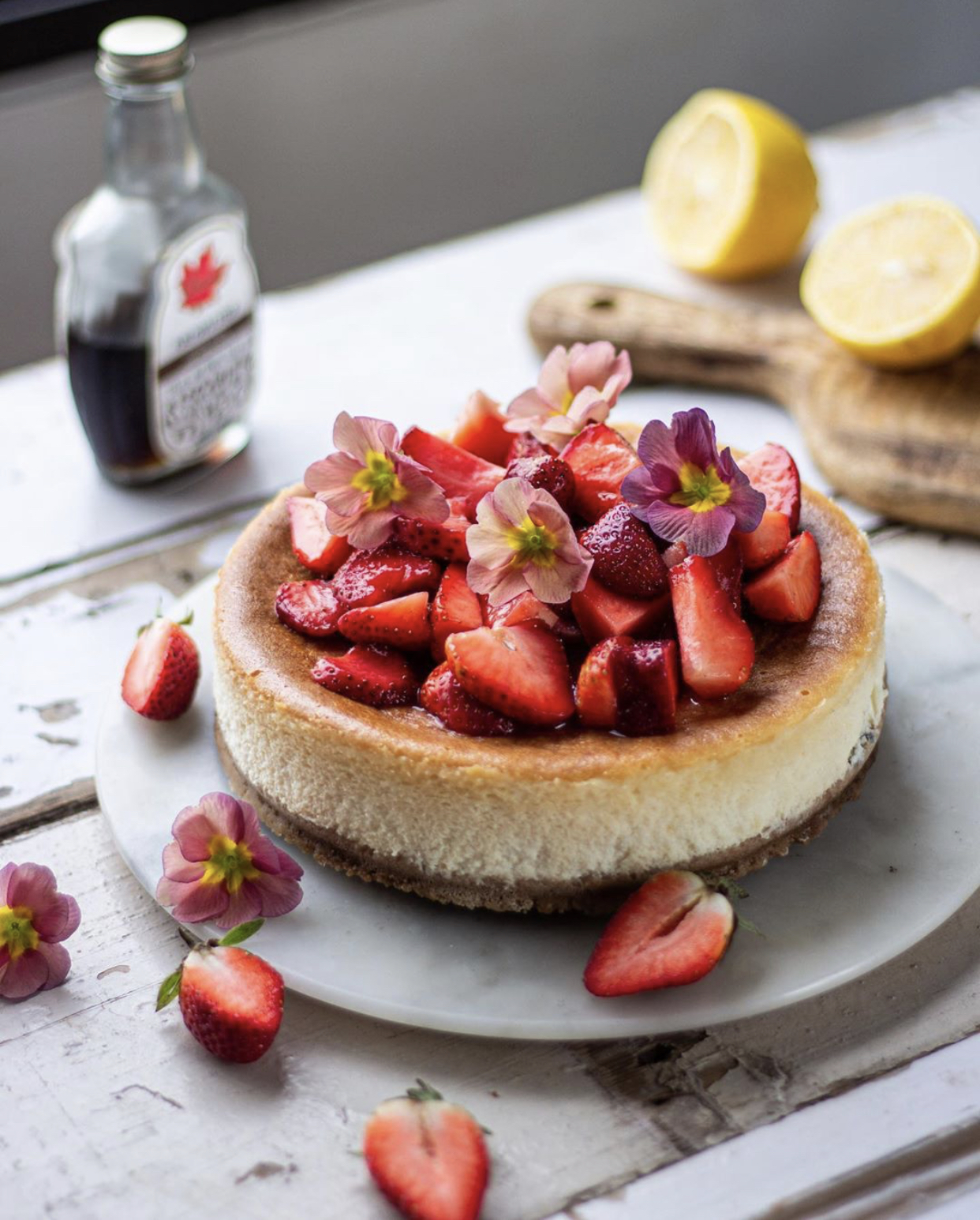 Ingredients required to make cream cheese at home
Believe it or not, if you want to make cream cheese at home then all you need is four ingredients. Some milk, fresh cream, vinegar and salt will give you the smoothest, most delicious tasting and the most fresh cream cheese ever!
Milk
I recommend using full fat milk and not low fat or skim milk. Milk mainly has two things: fats and sugars. Full fat milk has 3.5% milk fat whereas low-fat has around 1%. The fat in the milk contributes to the creaminess and the rich mouth feel. So if you choose to replace full fat milk with low fat milk or skim milk, the consistency of the cream cheese will be effected and the end result might not be as smooth and creamy.
Cream
I wanted to make sure that each and every one of you could recreate this recipe at home and that is why I have used the most commonly available ingredients. Fresh cream is something that we all can find near our homes. If you're using full fat milk then fresh cream should go perfectly well with it. 
Vinegar 
Apart from this we have some salt for flavor and some vinegar for curdling the mixture. If you don't have vinegar at hand, then you can definitely use some lemon juice as well. I use my cream cheese in desserts and this is why I also like to add some vanilla in it in the end. If you like, you can do the same or leave it as is.
Process of making cream cheese at home
As basic as the ingredients are for making cream cheese at home, the process of making it compliments that. All you need is a heavy bottom saucepan, a muslin cloth, a wooden spoon/spatula, and a bowl. 
A heavy bottom pan is important because it protects the base from getting scorched and milk from getting burnt. The milk and cream need to come to a simmer. Keep stirring it constantly so that your liquid mixture doesn't burn. 
The vinegar or lemon juice has to be added in batches. I put two tablespoons at a time. This will help in forming baby curds nicely and evenly. Once all the vinegar/lemon juice has been added, the mixture needs to be brought to a boil, while stirring continuously. Then strain the mixture over a muslin cloth and sit undisturbed for sometime. 
A lot of you would find this process familiar. I've seen my mom make paneer at home using a similar process and that kind of makes me believe if she can make such good paneer at home, I can also make cream cheese at home. 
The difference here is in the amount of vinegar going in. It might start looking like a disgusting mixture but don't get scared. You'll get beautiful cream cheese from it at the end of the process. 
 I would not manually strain the mixture or squeeze it because I still want some amount of liquid in my cream cheese. So let this set undisturbed and drain naturally for not more than 15minutes.
After 15 minutes have passed, transfer the mixture to a food processor and smooth it out.
This is when you can add any kind of flavoring to your cream cheese. Like I said, I added vanilla because I'm going to use my cream cheese for desserts. In case you want to use it as a dip or a spread, you can add any savory flavorings to it. Like chilli flakes and garlic. YUM!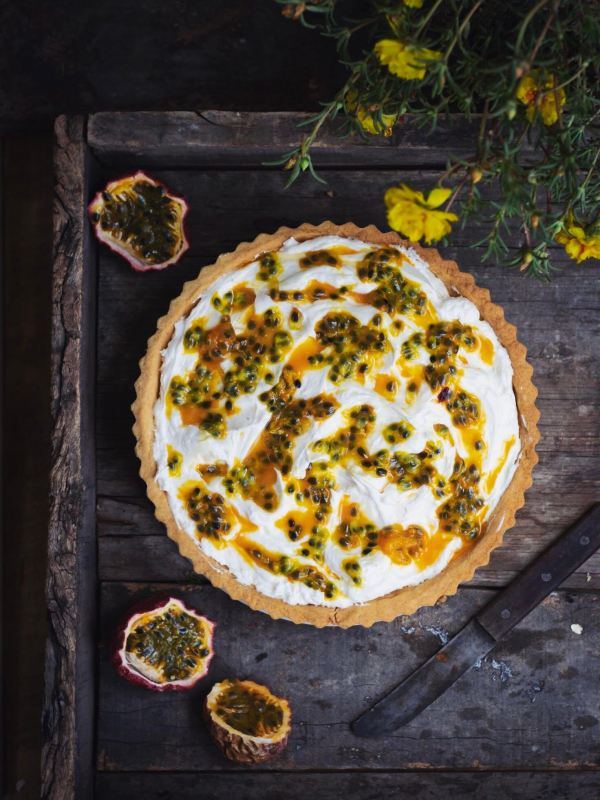 This recipe is among the best cream cheese recipes. I know you all will be making this at home and using it to make other cream cheese recipes. One of them is definitely a chocolate cream cheese frosting. For this all you have to do is add 100gms of melted chocolate to your cream cheese frosting in the end. When you remake these recipes, don't forget to share pictures with me on my Instagram @shivesh17.

How to make cream cheese - easy recipe!
Ingredients
2 cups full fat milk
2 cups fresh cream
4 tablespoon vinegar/lemon juice
½ tsp salt
1 tsp vanilla (optional)
Instructions
In a heavy bottom sauce pan, add milk and cream, and salt. Let this mixture come to a slight boil. Add two tablespoons of vinegar. Stir constantly.
Keep the flame on medium low and a few minutes later add the remaining two tablespoons of vinegar while stirring the mixture. The mixture will curdle. Let this come to a simmer, we don't need any rapid boils.
Strain this mixture through a muslin cloth and let it sit undisturbed for 15 minutes.
In a food processor, add in the strained mixture after it has been sitting for some minutes. Add in vanilla and blitz till it reaches a smooth and creamy consistency.
If the cream cheese looks too dry, you can add some of the strained liquid and blitz it again till you reach desired consistency.
Store this in an airtight container for 7-10 days!