How to make cream cheese - easy recipe!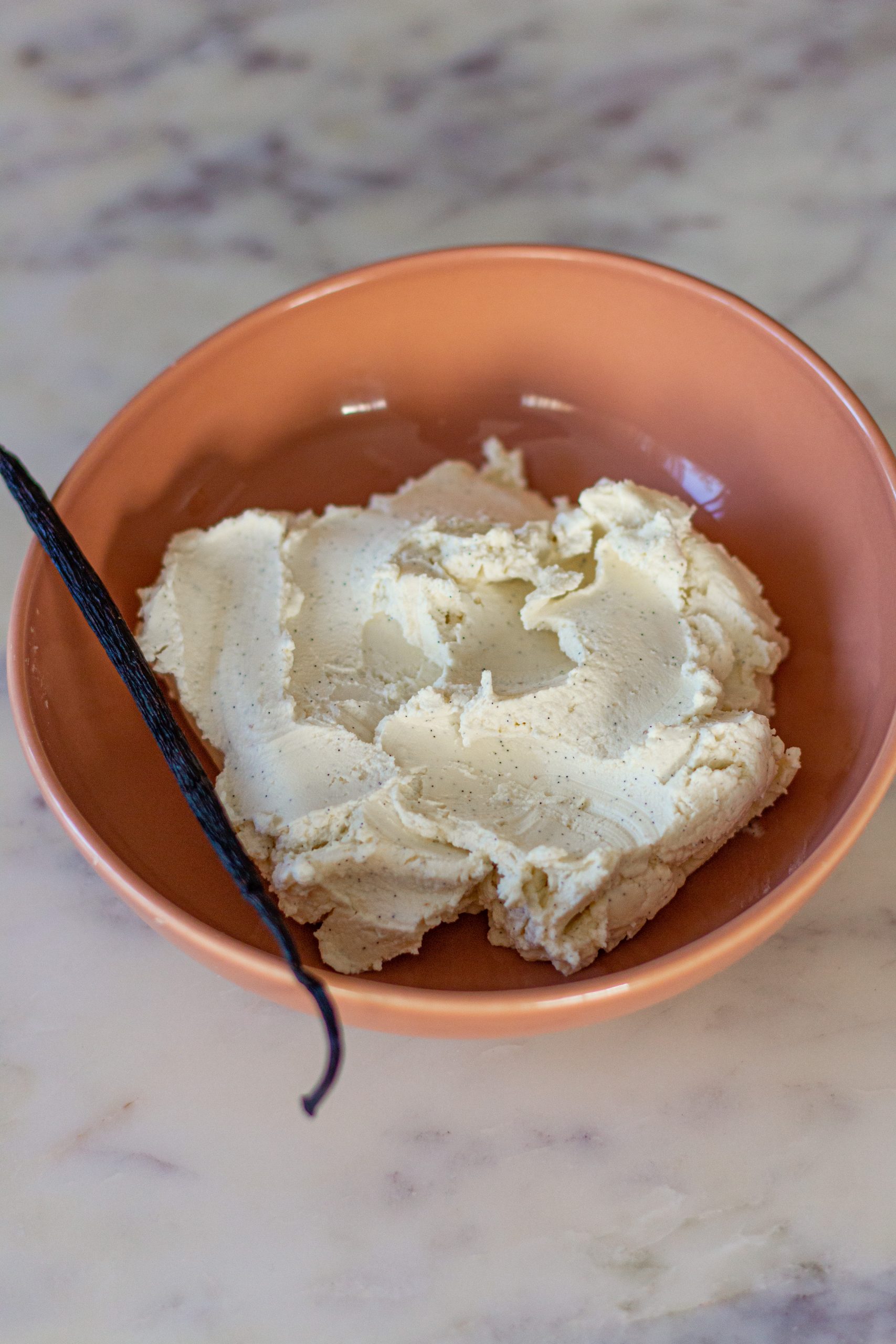 2 cups full fat milk
2 cups fresh cream
4 tablespoon vinegar/lemon juice
½ tsp salt
1 tsp vanilla (optional)
In a heavy bottom sauce pan, add milk and cream, and salt. Let this mixture come to a slight boil. Add two tablespoons of vinegar. Stir constantly.
Keep the flame on medium low and a few minutes later add the remaining two tablespoons of vinegar while stirring the mixture. The mixture will curdle. Let this come to a simmer, we don't need any rapid boils.
Strain this mixture through a muslin cloth and let it sit undisturbed for 15 minutes.
In a food processor, add in the strained mixture after it has been sitting for some minutes. Add in vanilla and blitz till it reaches a smooth and creamy consistency.
If the cream cheese looks too dry, you can add some of the strained liquid and blitz it again till you reach desired consistency.
Store this in an airtight container for 7-10 days!
Recipe by
Bake with Shivesh
at https://bakewithshivesh.com/how-to-make-cream-cheese-easy-recipe/