I honestly haven't met a single person who hates cookies. And to be able to bake it right is a blessing because it means you can bake a few and munch on them all day 😀 If you follow my blog regularly, you know that I often make a few batches of cookies, they are always my favourite when it comes to baking.
A few of my favourites from the list are:
Cookies, just like cakes, could be baked in several different ways, as per your preference. Whether you want them flat, or full and bloated, whether you like them soft or like them dense and crunchy; cookies can be of various shapes or textures. The idea is to add the right ingredients in the right amount whether it be the flour, the sugar, or the eggs and leaveners.
So, I thought it would be a good idea to list a few important pointers that could enormously help you to understand your ingredients and get them to work magic in your kitchen counter to produce some amazing batch of cookies.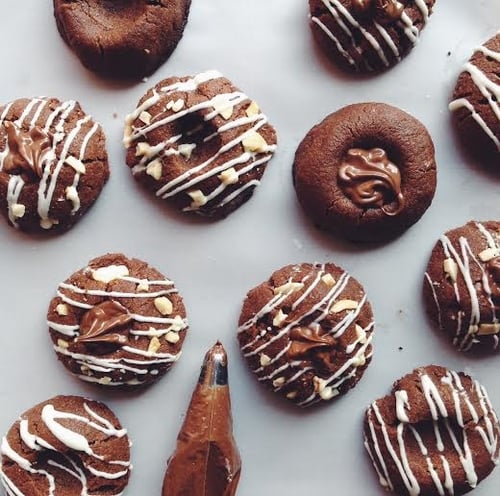 PRO TIP ON SOME INGREDIENTS:
More Flour for denser cookies:
The amount of flour you add to your dough is important as it decides the texture and shape of your cookie. Of course, your flour quantity needs to be proportional to the rest of the ingredients, but a relatively higher proportion of flour will provide a denser texture.
Butter for flavor and texture:
You can always use vegetable oil, coconut oil or margarine in the mix but what makes butter your best bet is that it adds a flavor to your cookie. But more importantly, Butter also contributes to the texture of your cookies, making them tender and dense.                                                                                                                    
Using eggs in cookies:
The difference that the absence of eggs make is that the cookies turn out to be more crispy and dense, while the presence of eggs makes them softer or chewier. So, adding eggs is completely optional depending on the kind of batch you want. So, it is absolutely okay if you use none. My Chocolate Cookies and the Double Chocolate Cookies do not contain any eggs in the ingredients list and yet they are an absolute delight to eat.
Baking Soda and Baking Powder:
Baking soda and baking powder are both used in the dough although which you add more depends a lot on how you want your cookies to be. While Baking powder makes your cookie rise and gives a cakey texture to your dough, baking soda makes the cookie coarse and dense.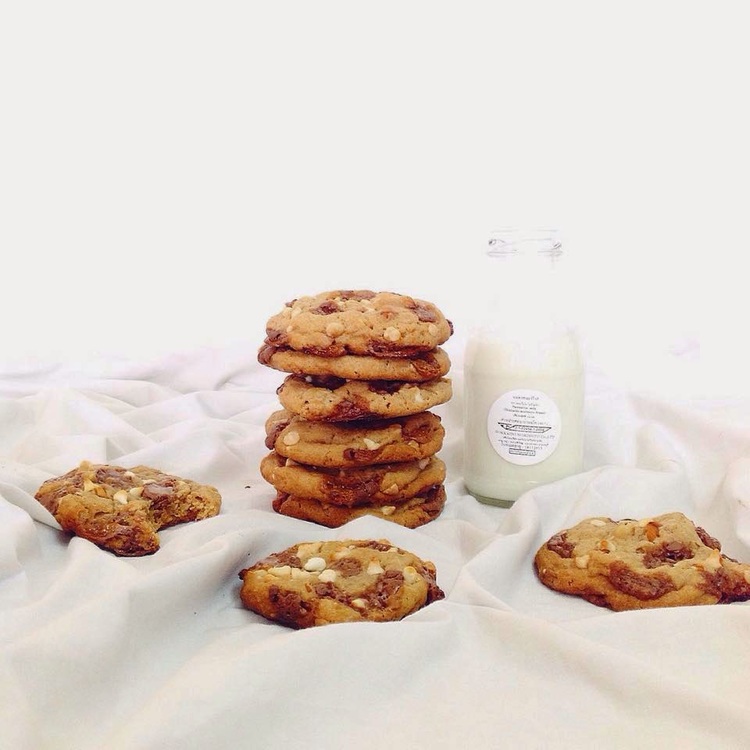 HACKS AND TIPS WHILE BAKING COOKIES:
Measuring the flour right:
One way of ensuring that you don't end up adding extra flour is scooping up the required amount in your measuring amount and scraping off any of the excesses with a knife.  In fact, this pro-tip is a must for all baking purposes considering what disaster wrong measurements can do to your batter or dough.
Ingredients at Room temperature:
When the recipe clearly states use room temperature ingredients, Use room temperature ingredients. There is absolutely no substitute for that. Using chilled butter, cold eggs could seriously destroy the texture of your cookie. Put all the required ingredients in the open long before you start mixing them, and only heat or refrigerate any ingredient if asked to do so by the recipe instructions.
Refrigerate your dough:
Once you have mixed all your ingredients, letting your dough refrigerate for a few hours could help blend all the things that you put in. More importantly, it helps enhance the favour of your batch of cookies.
Flour the cookie cutters:
I made sure to flour my cookie cutters when I made my batch of Halloween Cookies. This is so that the dough does not stick to the edges of the cutter and spoil the shape of the cookies. So make sure to flour yours if you are using any.
Get a flat baking tray:
Cookies must strictly be baked in a flat baking tray, with the scoop of dough a good distance from each other on it. On top of the tray, add a layer of cookie sheet, or grease it (if instructed) and sprinkle some flour on top.
Greasing the pan or parchment paper:
Most recipes that calls for a denser batch don't include instructions of greasing your pan, as the cookies could turn out to be flat or thin after it is taken out of the oven. Therefore, strictly refrain from doing so. However, if it is instructed that you grease it, use either vegetable oil or melted butter on the surface of your pan or parchment paper.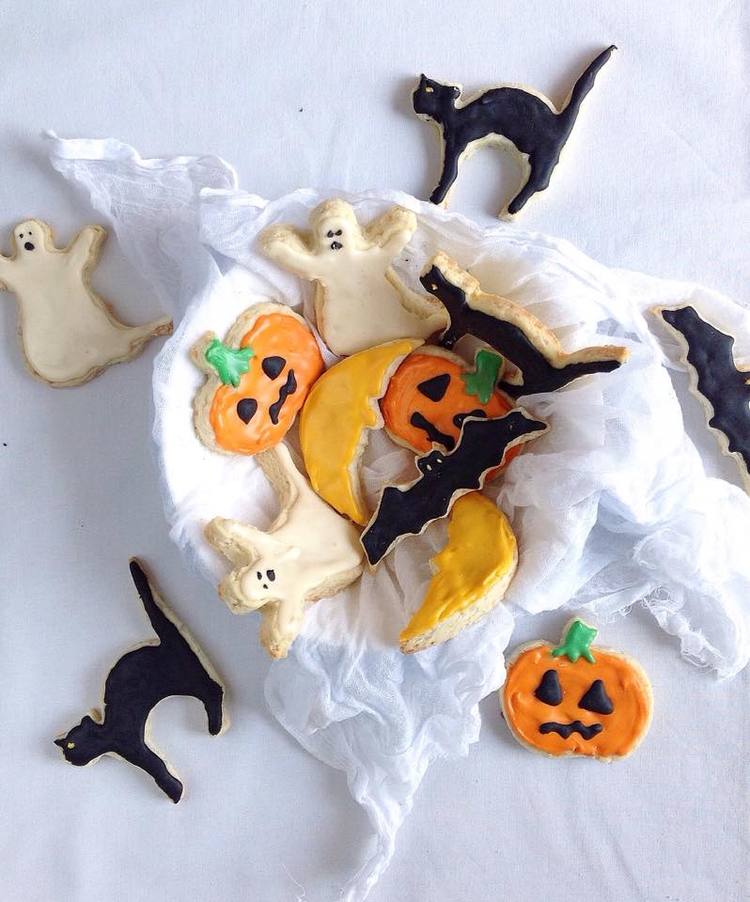 So, the next time you decide to bake some cookies, make sure to go through this list once. It could do a lot to make your work easier, and save you some mental calculations and stress in case you get confused. Don't forget to share your pictures and experiences with me when you do so. And if you have any more queries, let me know in the comment section below.
Happy baking everyone! ?