October is here and I'm already baking Halloween cookies! I love making festive cookies. They're easy to make and fun to decorate. What a happy mess it is when cookies are scattered all over the table and you're armed with piping bags filled with coloured icings.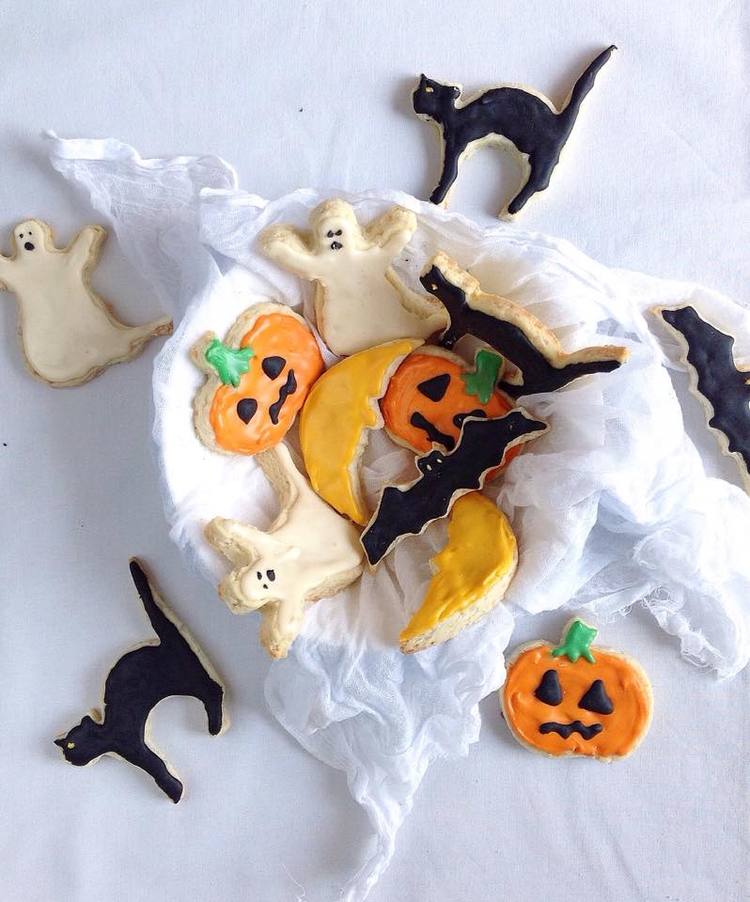 I use this recipe every year to make jumbo cookies using my Christmas tree cookie cutters. Since I'll not be at home this Christmas, I decided to make Halloween cookies this year.You can use this recipe to make cookies of any shape or size. Experiment with colours and icings. Decorate them with sprinkles! These cookies are just about having fun.
I got my Halloween cookies cutters from CCDS. It is my one stop shop for all fancy equipment and tools I need in my kitchen.
You can shop these Halloween cookies cutters from HERE. I'm sure you'll be as happy to have them in your collection as I am.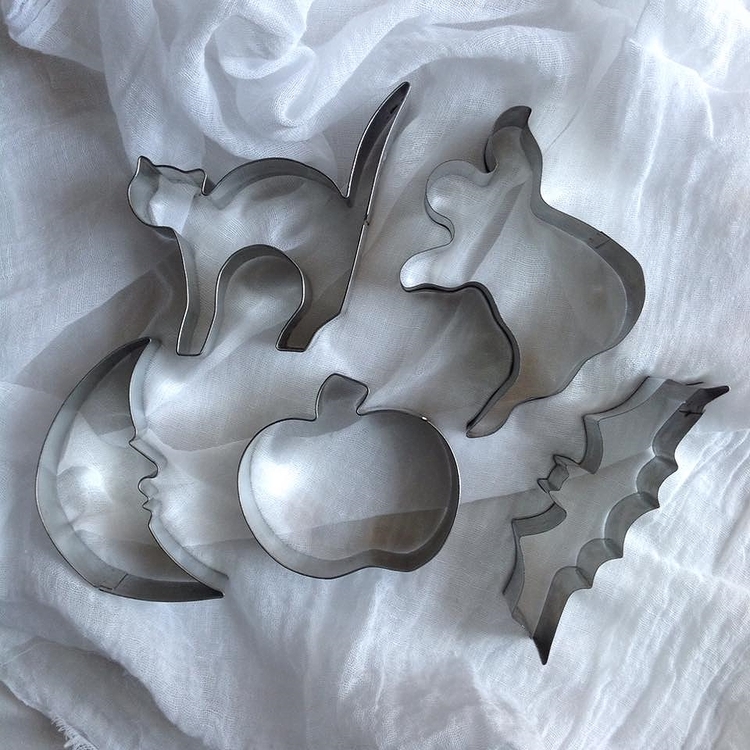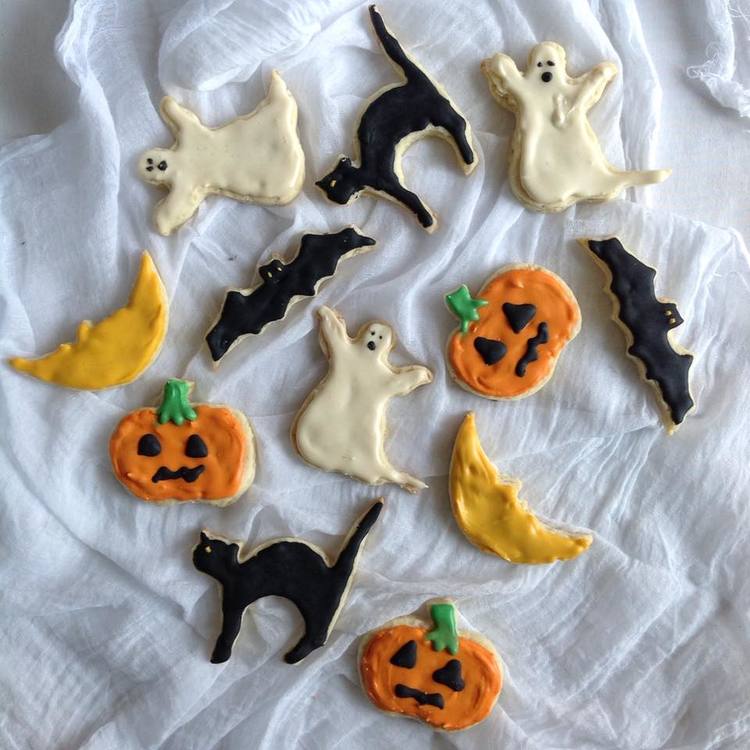 The recipe of these yum buttery cookies is super simple. You can get the dough ready in 15 minutes. Just 10 minutes in the oven, voilà, your cookies are ready! The best part is- I'm sure you already have all the ingredients ( just 5!) the recipe calls for.
The best part about making these cookies is decorating them. If you are as excited and impatient as I am, you gotta work (less) like me. I simply got the Vegetarian Royal Icing Mix from CCDS and had the icing ready in just five minutes. I am still obsessing over how easy it made things for me and how well it worked. But if you're all for making the icing from scratch, don't worry, I have a recipe for you!
As for the colours, I used gel colours from Wilton. You can shop them HERE.
INGREDIENTS
Cookies-
2 cups unsalted butter, softened
1 cup granulated white sugar
2 tsp vanilla extract
4 cups all purpose flour (maida)
2 tsp water
Icing-
Vegetarian Royal Icing Mix from CCDS
or
2 egg whites
4 cup icing sugar, sifted twice.
Food colours- orange, yellow, black
PROCEDURE
Cookies-
Pre-heat the oven to 180*C
Cream the butter and sugar until fluffy. Stir in vanilla
Add flour and mix well. The dough will be tough and grainy. Add water
Knead the dough well.
Use cookie cutters to cut the dough into the desired shape.
Place the cookies on a baking tray lined with cookie sheet or parchment paper. Bake for 10-12 minutes or until the edges become golden brown.
Icing-
Beat egg whites in a large bowl using a whisk or a spoon
Add sifted icing sugar, half a cup at a time. Whisk well.
Keep adding sugar until you achieve the desired consistency. If the icing is still runny, add more sugar.
Add food colours.
Transfer the icing to piping bags and decorate your cookies.
I'd love to see your Halloween cookies. Share them on Instagram using #Bakewithshivesh and tag @shivesh17.
Have a spooky Halloween, everyone!