I have always loved baking chocolate cakes. If you follow me on Instagram (@shivesh17), you'll know how often I make chocolate cakes. My Back to Basics- Chocolate Cake is the most popular recipe on my blog and is definitely my favourite. But I'll be honest here. There are days when I get bored of this basic chocolate cake and need something different! This is when this flour-less chocolate cake comes to the rescue. It has a flaky crust on the top and a rich moist layer below that- pure heaven!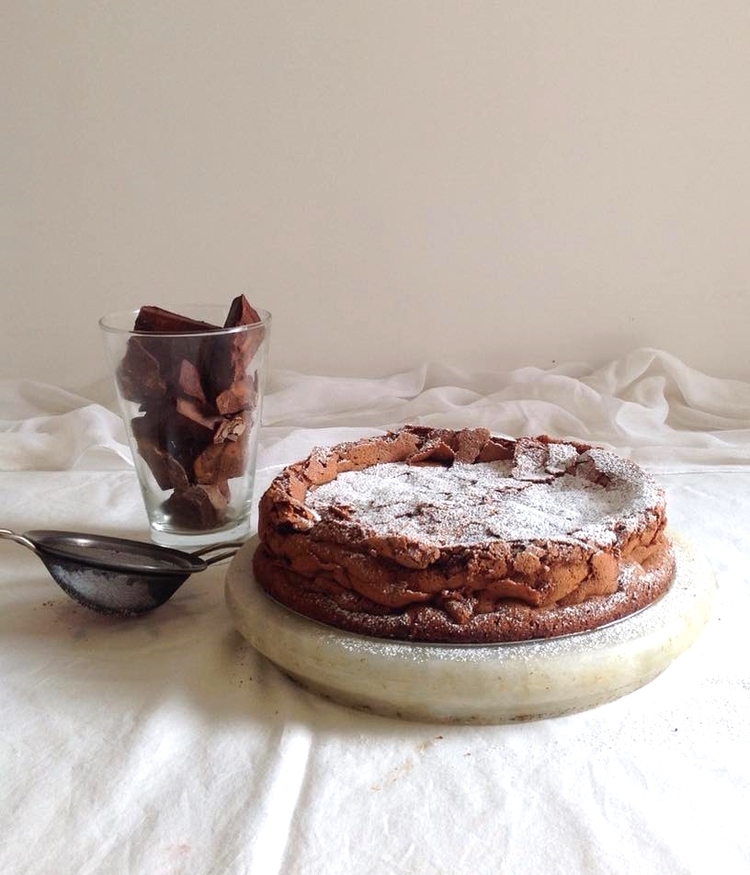 This cake has just 4 ingredients. It is very important to use the best ingredients for this cake. Make sure you use the best available dark chocolate. When I want the best ingredients, I go straight to FoodHall. I look no where else.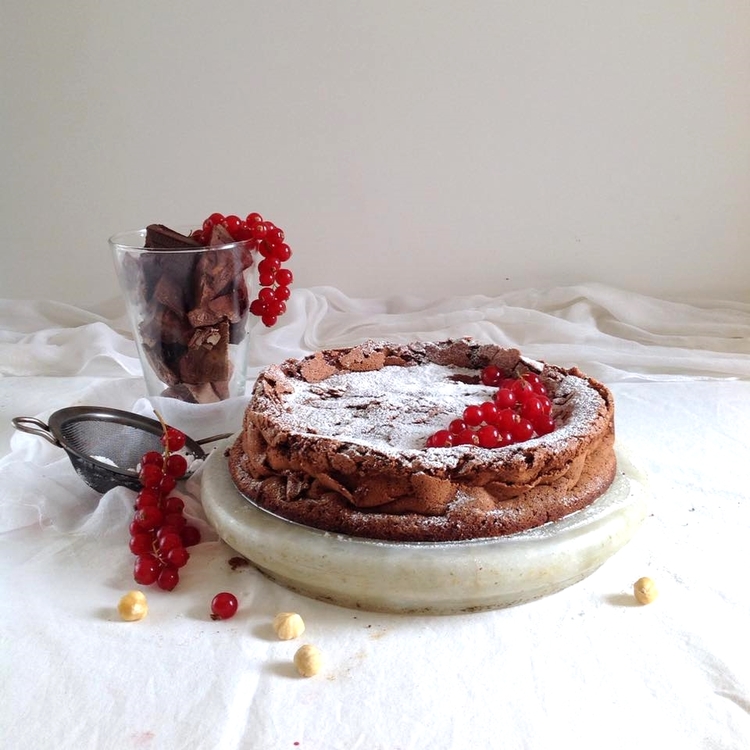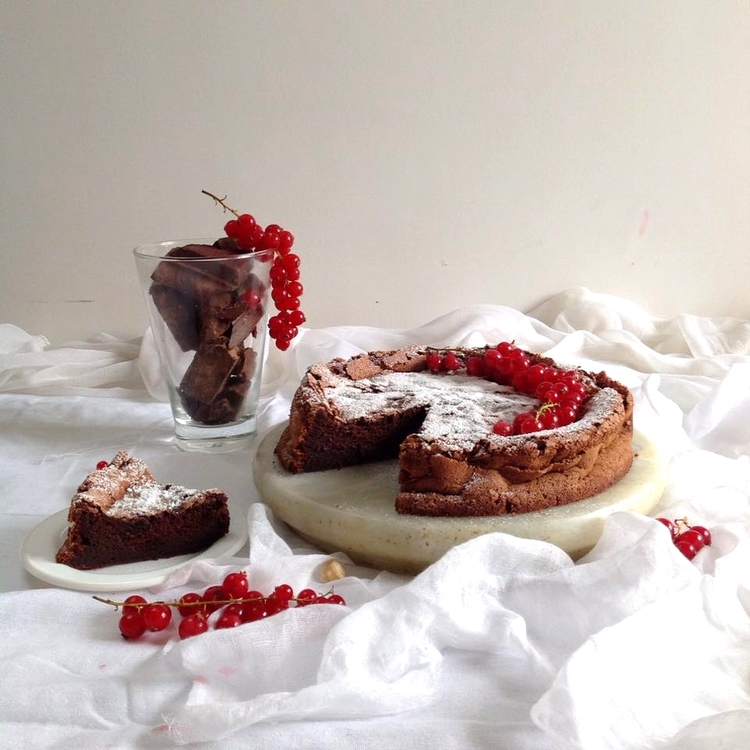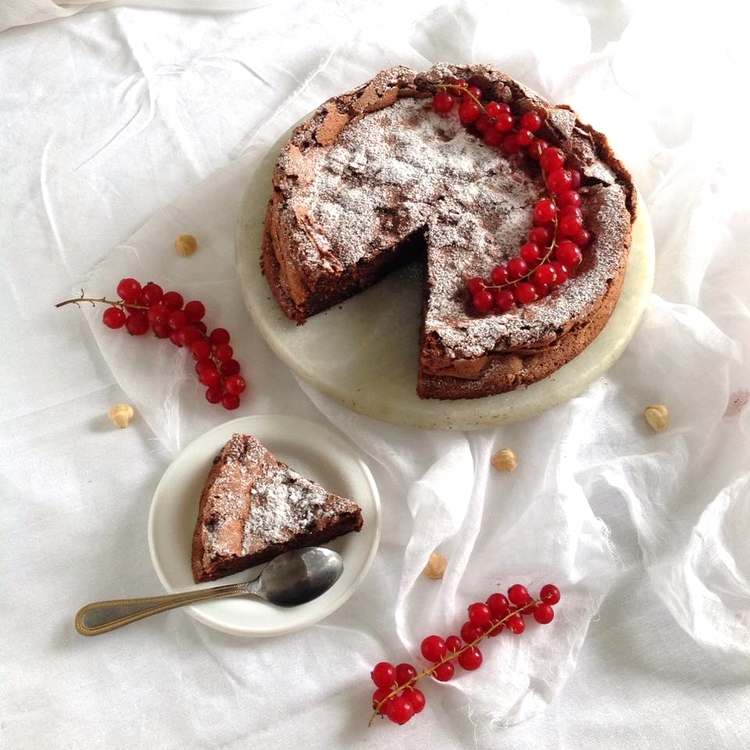 The ingredients that go into this cake are dark chocolate ( I used Cocoa-Craft's 52% Cocoa Dark Chocolate) , un-salted butter  ( I used Elle & Vire), sugar and eggs. I love to dust this rich cake with confectioners sugar and decorate it with red-currants, raspberries and hazelnuts.
INGREDIENTS
1 + 1/2  cups finely chopped dark chocolate
6 table spoons un-salted butter ( 85 grams), plus more for tin
6 eggs, separated
1 cup confectioner's sugar
to decorate- redcurrants/ raspberries/ hazelnuts
PROCEDURE
Pre-heat your oven to 180C. Prepare your 9 inch springform tin by lightly brushing it with butter.
On a double boiler, melt the chopped dark chocolate and butter. Take off heat and let it cool.
Whisk in the six egg yolks to the cooled chocolate mixture.
Using an electric or stand mixer, with the speed on high, beat egg whites until it becomes foamy.
Add sugar in two halves and continue to beating until stiff peaks form.
Using a spatula, carefully fold in the stiff egg whites into the chocolate mixture.
Pour the batter into the prepared cake tin. Bake at 180C until the centre sets. This may take about 45-50 minutes.
Let the cake cool completely before releasing it from the tin. Dust with powdered sugar and decorate with berries.
Serve with ice cream or whipped cream.