Baking is a stress buster for me. It's my kind of meditation. The soothing process of measuring, mixing glossy batters sounds so relaxing to me. As much as baking is a creative process it is also an exact science. Unlike cooking savory you can not throw around ingredients or just blindly swap ingredients and hope for the best. Which is why we are going to understand the types of flours to bake with today. Often in comments on Youtube and Instagram I get this question of swapping all-purpose flour with whole wheat flour. But flours in baking play a complex role and cannot be just interchanged without making an impact on the recipe.
Flour is a fundamental component of baked goods. It is very important for structure, texture and taste. We will understand all about different types of flour such as –  all purpose flour, bread flour, self-rising flour gluten free flour and other non wheat flours. Also take a deep dive into the world of bleached/unbleached and protein contents of a flour. I think sugars and flours are equal make or break elements of a dessert. You can also read up on different types of sugars to bake with.
Proteins in flour
Every flour has a different protein content and this is one of the main differentiating factors between types of flour. The protein content is what determines the texture, structure, crumb grain of a baked good from a flour. The value of protein in every particular flour will determine the amount of hydration required and the strength of the dough formed by the flour. Higher the protein more hydration is needed as well as longer mixing times.
Types of flour
All-purpose flour
This is the most common type of flour that is often found in dessert recipes. AP flour also known as Maida is a refined flour. Although this comes from whole wheat, the bran (which is the outer part of the wheat) is removed, leaving behind the innermost part of the wheat. This results in a much softer flour. However stripped of its natural nutrients, AP flours usually come enriched with vitamins and minerals. This type of  flour is also bleached which is why the colour of the flour is white instead of the traditional wheat flour colour.
So for 100gms all purpose flour has 10gm of protein. Since all purpose is a softer, refined flour and as the name suggests can be used for anything from cakes, muffins, cupcakes to breads, biscuits and pizzas. This is also my preferred choice of flour while I am baking. Most of the recipes on my blog have all purpose flour in them.
Another very commonly called  ingredient in baking recipes is self rising flour. This is basically just your regular all-purpose flour with an addition of a leavening agent. Since self rising flour comes with added salt and baking powder replacing it in recipes that just call flour will lead to overly leavened baked goods. So I always recommend looking at your recipe carefully and only using self rising flour where its called for.
Whole wheat flour
Next up is the most beloved/most used flour in an Indian household-whole wheat flour or also called as atta. Now unlike the refined all purpose flour, wholewheat flour is unrefined, super rich in fiber and contains all three of the wheat kernel-endosperm, bran and the germ. Since the protein content is higher than AP flour at 13gm of protein per 100gm of flour, it is very dense. Simply replacing whole wheat flour in your dessert recipes will not work. Denser flours need more hydration as they are more absorbent. So the amount of wet ingredients for a recipe that has AP flour might not be the same as for a recipe with wholewheat flours. My favourite way of incorporating wholewheat flour in desserts is by making cookies with them. My Healthy Chocolate Chip cookies to die for and use wholewheat flour.
Bread flour
Bread flour is flour with higher protein content ranging from 12-14g per 100g of flour. Due to the high protein the elasticity in dough is higher. This particular type of  flour is used to make bread or anything that needs a chewier texture. Now to yield that chewy texture bread flour needs to be kneaded long enough so that the gluten is developed. The main difference between all purpose flour and bread flour is the protein content itself. All purpose can be used to make basically everything that is light and airy, bread flour on the other hand is only used for bread.
Which types of flour are gluten free
Gluten is the protein that is present in cereal grains such as wheat, barley, spelt and rye. Most spices and other gluten free cereals also come dusted with flours/substances that might contain gluten. So if you are gluten intolerant make sure you purchase a flour/grain that is gluten free and is also prepared in a gluten free premises. My personal favorite gluten free flours are- almond, oat , jowar and ragi.
Almond flour
Almond flour is basically a ground up nut flour, super high in protein ranging from 19g-21g protein per 100g of almond flour. Since the protein content is super high in almonds, recipes that use almond flour usually have higher liquid content. The almonds used to make this flour have no skin and are often blanched. You can get this in most supermarkets now. While almond flour is finer in texture, almond meal that can be prepared at home is a coarse variety of the same. You can simply blend almonds in your food processor and get homemade almond meal. I love using almond flour/meal in my gluten free brownies along with oat flour.
Oat flour
Oat flour over time has become a very common flour to bake with It's my personal favourite since it is super affordable and easy to prepare. I usually take the rolled instant oats and blitz them in my food processor until a flour like consistency is achieved. Now I steer away from steel cut oats as they are nuttier in taste. Oat flour can also be made gluten free with gluten free oats. It has 14-15 g protein per 100g of flour. Using oat flour in my oat and banana pancakes is my absolute favourite.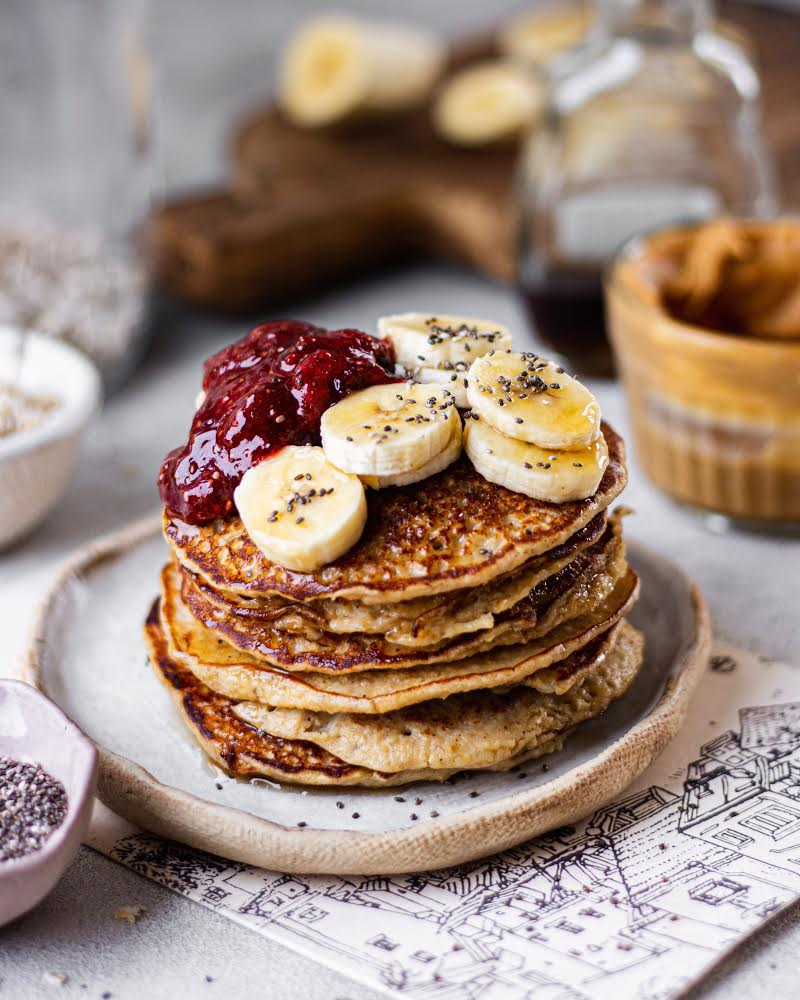 Tapioca flour
This flour is derived from the starch from the root of the cassava/yucca plant. We often use this in indian cuisine and call it sabudana. But it is also an excellent ingredient to bake with.
The protein content of tapioca is only 2g per 100gm of flour. Since tapioca is gluten free it is often used in gluten free baking recipes or in tarts/pies as it creates a crispy crust and a chewy texture. My gluten free banana bread has tapioca flour in, i love using tapioca pearls also in dessert to a chewy texture, you should try my eggless mango sago pudding to experience how amazing tapioca pearls are!
Jowar
Jowar/Sorghum flour is grown very abundantly and commonly used in indian households. Since this flour is gluten free it lacks the elasticity of a regular flour. The protein content of jowar flour per 100g is 8-9g. I have my plum cake recipe and jowar crepes for you to try and fall in love with.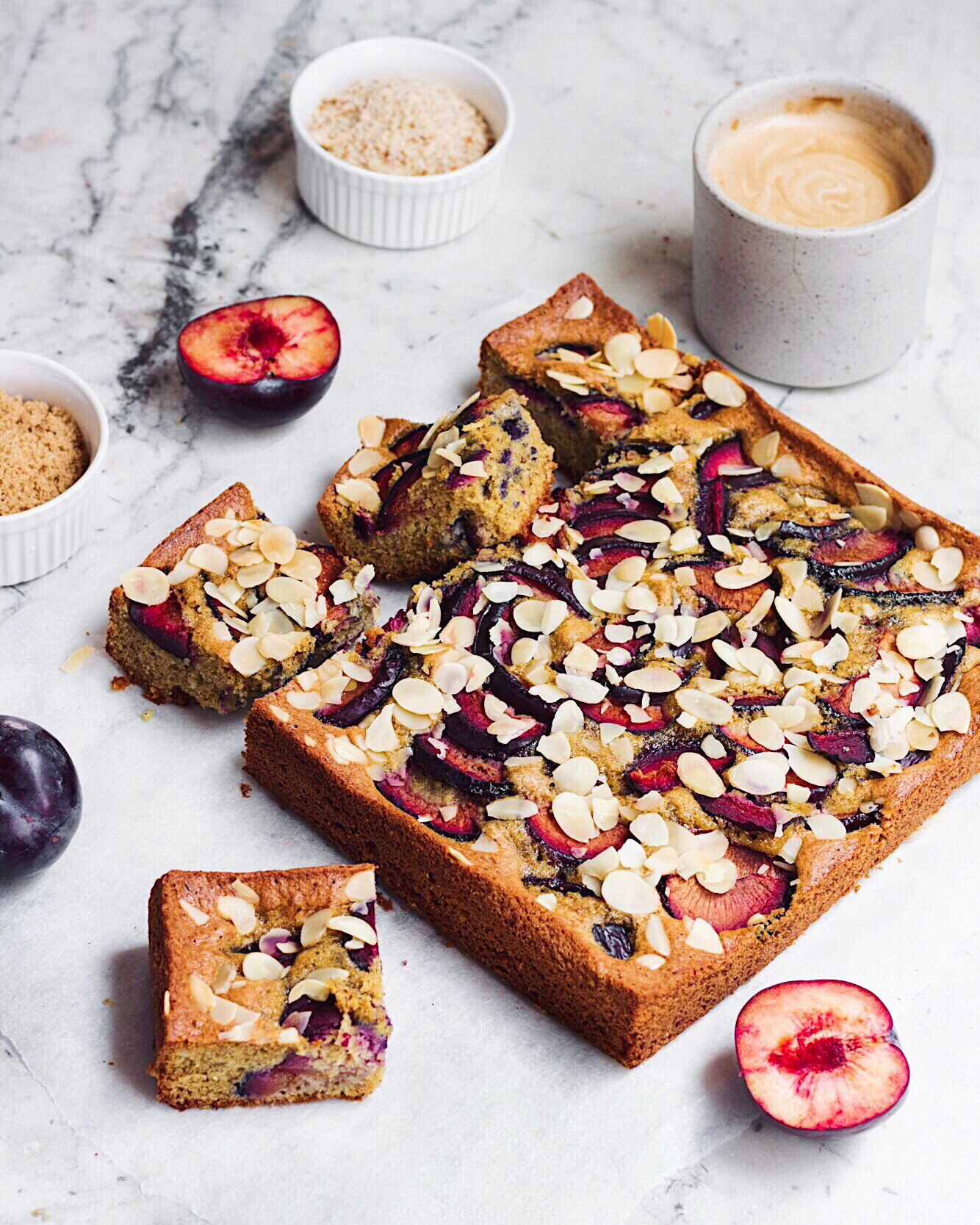 I hope this article helped you work through what all types of flour you can use while making desserts and not feel stuck the next time you don't have access to all purpose flour. Keep baking and don't forget to share your images with me on my Instagram @shivesh17.