I get asked so many baking questions everyday, whether it be from you guys on comments and DMs or from my family and friends! That is why I bring to you all a dedicated post answering all those frequently asked questions. I believe that with the right guidance, anybody can enjoy baking. While you may get stuck somewhere or probably not get things perfect on your first try, do not give up! Here is a list of ten baking questions that I get asked most frequently, with their answers. So the next time you feel you need help, refer to this post for answers! 
Also, if there's any more baking questions that you would want me to take up, please leave them in the comments box below, I'd love to help you with them! 
More articles to read-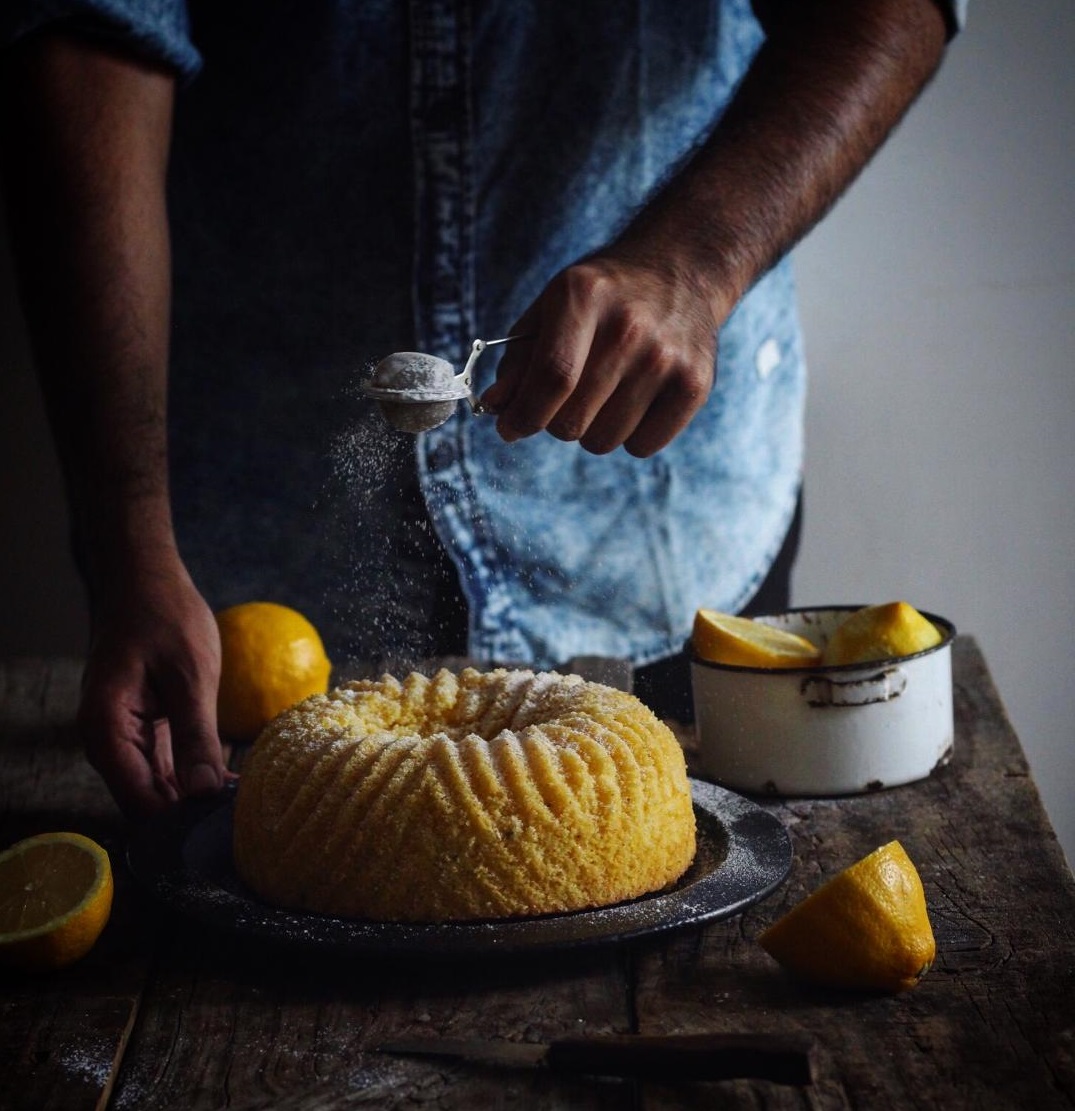 Do I really need all my ingredients to be at room temperature?
Yess! I cannot stress this fact enough! So many people think this is insignificant, but the temperature of your ingredients majorly affects the finished product. Your ingredients must always be at room temperature, unless mentioned otherwise in the recipe. Lay out all your ingredients on the kitchen counter at least 30 minutes before you start. A recipe that calls for creaming butter and sugar will not work if your butter is cold. It needs to be soft to be able to get to the right consistency and trap air. Having ingredients at room temperature allows them to combine with each other homogeneously. Cold ingredients will not combine smoothly, leading to denser cakes, hard and flat cookies and clumpy frosting!
Can I substitute eggs in a recipe?
Substitutes for eggs is one of the most popular baking questions I get for every recipe I post! I realise that a lot of you do not consume eggs for various reasons, dietary or otherwise, which is why I try to include so many eggless recipes on my blog. Eggs are an essential ingredient in most baking recipes, however, they can be replaced with ingredients like Greek yogurt, condensed milk, flax egg, mashed bananas etc. However, not every substitute works as a standard for all recipes. So, you need to experiment in your kitchen to see what works best. Like you cannot replace eggs with mashed bananas in a macaroons recipe, haha! 
It is also important that you keep in mind the quantity of eggs you are replacing and keep it in accordance to the substitute. Normally, I would suggest that for every egg that you replace, you either add ¼ cup or 4 tbsp of the corresponding substitute ingredient. To know more, why don't you read my post on Egg substitutes in Baking?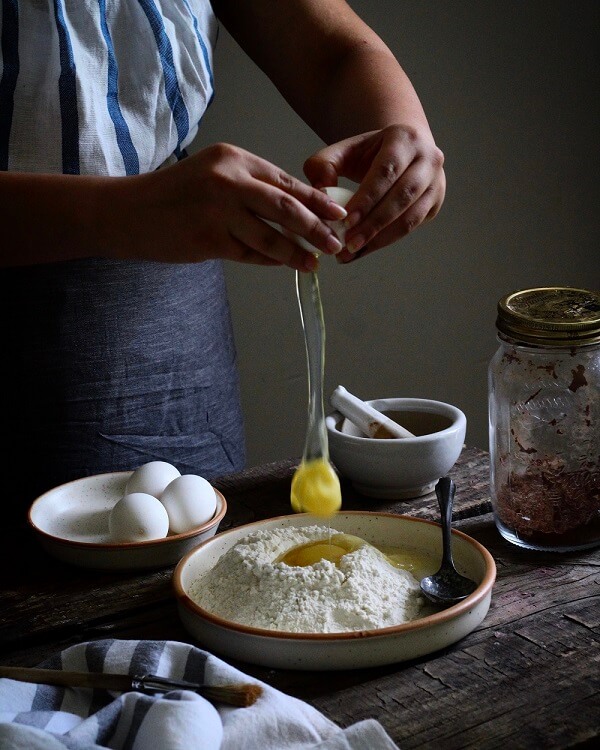 Can I substitute whole wheat for all purpose flour?
While whole wheat flour can be easily replaced with all purpose flour, or maida, in all my recipes, it is not so simple the other way around. The germ and bran in whole wheat absorb more water, making baked goods denser and more crumbly. In cakes, where you need that light, fluffy and airy texture, you must stick to using all purpose flour. 
I don't have a stand mixer, can I still make this?
While a stand mixer definitely makes the job so much easier, you compulsorily do not need to invest in one to create delicious, stunning desserts. A stand mixer is quick and efficient, but a balloon whisk or a wooden spoon too can do a pretty good job. You'll have to strain your muscles quite a bit to achieve the desired results though, haha! I suggest investing in a simple electric hand mixer, if not a stand mixer. It is extremely useful and versatile and would make baking seem almost effortless! 
My cake sunk upon taking out of the oven and is gooey in the middle, what went wrong?
Yes, the cake is definitely under baked. Even if a cake has a perfect golden brown edge and nice looking crust, but still sinks in the middle, you didn't bake it for long enough. The cake should have a springy texture, not a gooey one. If you are unsure of whether the cake is baked through, try doing the touch tests. When poked, the center of a perfectly baked cake springs back. If yours doesn't, bake it till it does! You can also insert a wooden skewer or a toothpick in the center of the cake. If it comes out clean, your cake it ready! Another off the list of most frequently asked baking questions.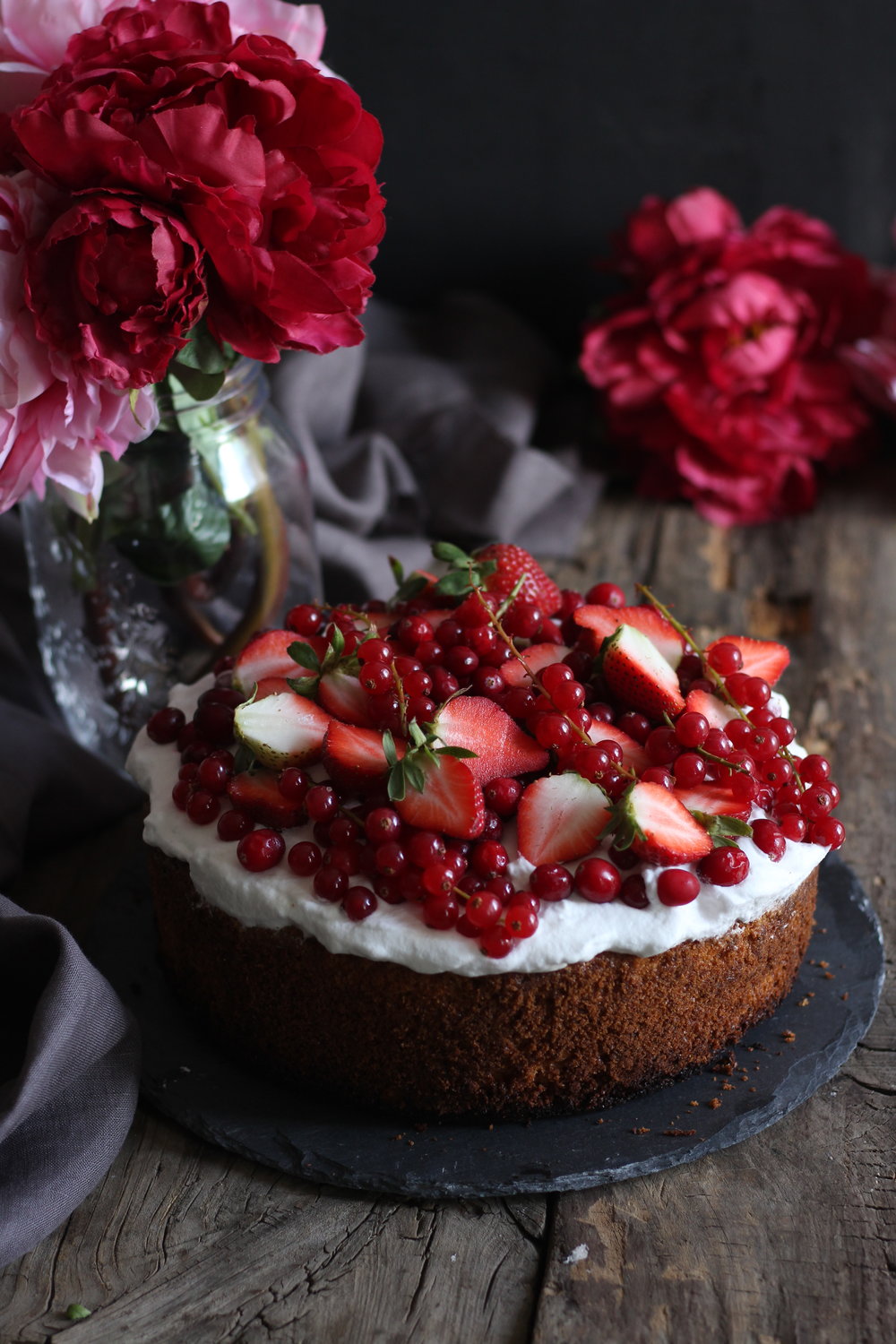 Can I substitute oil for butter?
Generally speaking, no. Butter cannot always be replaced with oil in baking recipes. Oil lacks butter's essential quality to be whipped.  Butter is also essential in contributing to the flaky texture of pie and tart dough. You also can not replace butter with oil in cookie recipes. That will ruin the cookie dough texture and your cookies will spread too much. They will also not firm up because oil doesn't set like butter does.
Can I substitute white sugar for brown or Demerara sugar? How do these affect the end result?
The whiter the sugar, the more refined it is. I usually use caster sugar or superfine sugar for basic baking. The grains of caster sugar don't stick together and is best for meringues or for creaming with butter to make light and fluffy cakes. Darker sugars have added molasses, hence taste more caramel-y. I suggest you use whichever sugar is mentioned in the recipe. While packed brown sugar cannot be whisked with egg whites into a smooth, glossy meringue, it is essential in giving that chewy texture and rich flavour to chocolate chip cookies. I use a combination of caster sugar and soft brown sugar for my Eggless Chocolate chip Cookies, that I am sure you will love! 
How do I fix broken buttercream?
Buttercream is an emulsion of fat and liquid, and can potentially break into  its constituent ingredients if not handled properly. Greasy, grainy clumps of mass characterise broken buttercream. However, you do not need to stress so much, because I'll tell you few easy ways to fix broken buttercream! Now ideally, all ingredients should be at room temperature. So, touch your bowl and judge. If the bowl feels cold, try putting it on a water bath and whisk till it comes together. If the bowl feels warm, pop it into the freezer for a few minutes and whisk again.
A foolproof trick that works every time is scooping out a portion of the curdled buttercream and warming it until melted. Put a scoop of broken buttercream into the microwave for ten seconds. It should be melted but not hot. Now pour this melted mixture onto the remaining buttercream and whisk till it comes together!
You can also refer to my post on Tips to make the perfect buttercream frosting for all your frosting related queries!
Can I simply grease the baking pan or tray instead of using parchment paper?
Parchment paper is an essential baking tool that creates a kind of non-stick surface on the baking pan/tray. It helps your cakes and brownies to cleanly lift out of the pan after baking, and your cookies to slide off the baking tray. While greasing and dusting the pan with cocoa also helps, it does not compare to the efficiency of parchment paper. Parchment paper is easily available and I strongly recommend using it. After all, you do not want the cake you worked so hard on, stick to the edges of the pan and refuse to come out!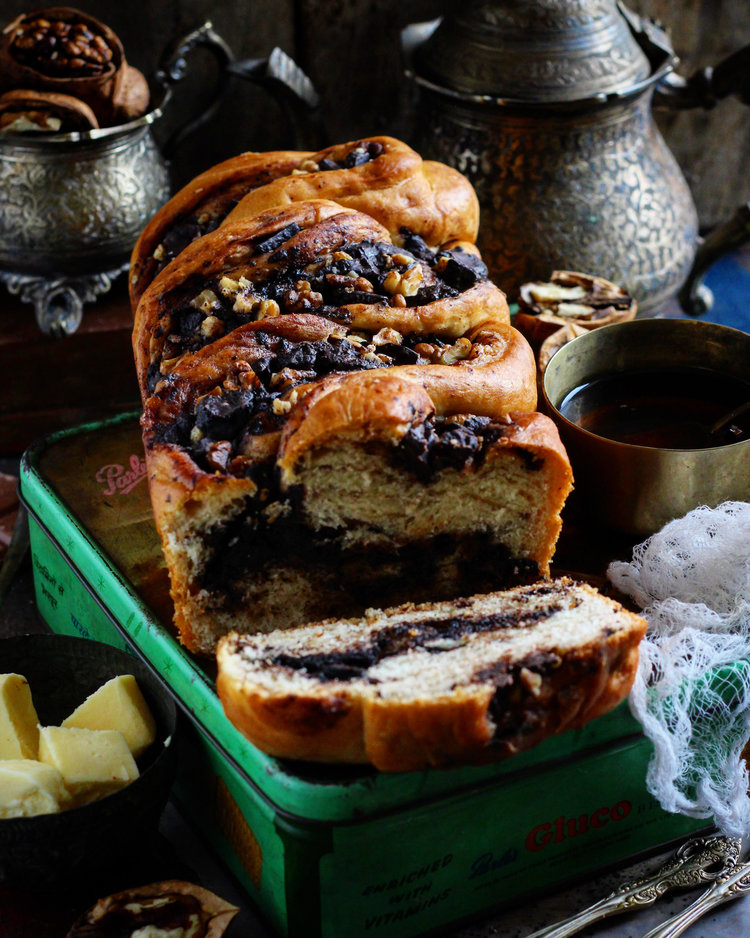 My cakes are often cracked at the surface. How do I prevent this?
There's a few reasons why your cake might crack on the surface. Usually, it is because the temperature of the oven is too high. When the oven is too hot, the outside of the cake cooks much faster than the inside. Soon, a crust forms while the inside of the cake continues to bake and rise, forming a crack on the crust.
Another reason may be that the pan is too small for the batter. Cakes baked in a loaf pan almost always crack. In a loaf pan, for example, it takes longer for heat to penetrate through the entire height of the pan than it does to form a crust. Hence, cracks often form. Too much baking powder or baking soda in a recipe may also cause cracking.
While a small amount of cracking in cakes is normal, keep the following points in mind to prevent your cakes' surface from cracking-
Make sure your oven is at the right temperature. Getting an oven thermometer will increase accuracy.
Use baking dishes of the appropriate size. If the recipe calls for the batter to be divided into two 8-inch pans for baking, using one large 10-inch pan will cause the cake's surface to crack.
Do not open the door of the oven frequently. This causes drastic changes in oven temperature, causing uneven baking and cracking.

 
I hope I have answered all your baking questions and queries. If you have any more doubts, you can ask them in comments below. Now get to baking and don't forget to share pictures with me on my Instagram by using #BakeWithShivesh.