Last week I posted a blog about Food Photography tips for beginners and knowing the art of Food Styling is the most integral part of the former and today, I am going to share Food Styling Tips for beginners.
Since I started blogging, my major focus has been to experiment with how food looks in pictures because I wanted my desserts to stand out. I realised very early on that people eat with their eyes first and that it is very important for the food to look as good as it tastes and that is what food styling is all about.
What is Food Styling?
Food styling, as I said before, is an art of playing with food and food arrangements so it looks appealing, delicious, and fresh.
Articles over the internet will tell you that food styling is nothing by 'plating food for filming', but there is so much more that goes into it. One can not be a food stylist if one lacks the imagination of elevating pictures to another level simply by adding an ingredient to the frame or simply by shifting crockery.
A plethora of restaurants in the food industry now needs a food stylist round the clock if they are willing to market themselves to another level and in another fashion. Food marketing is not about menus and pamphlets anymore. There now exist an endless list of food styling courses from where you can know more about professional food styling and also food styling for beginners.
The very base or foundation of food styling involves using the freshest and the prettiest of food available in the best possible manner in order to make them highly pleasing to the eyes and this is exactly what we are going to know more about today!
What is the importance of Food Styling today?
We all remember the line- 'the first impression is the last impression', right? Food styling is what assures that the first impression of your food on your target audience is always the best and the most beautiful.
If you are a restaurant, you can hire a food stylist to give a splendid makeover to your menu which will help you increase your online social media presence manifolds. Not only this, your food will look more visually pleasing and there is nothing wrong in making your customers want to come back for more.
Food Styling is also helpful if you are a chef. Learning some styling tips will always keep you ahead of your game.
And even if you are not a restaurant or a chef or even a food blogger, knowing more about food styling and incorporating what you have learned will definitely make you feel better about the cooking experience altogether. Maybe you will even end up taking it up as a hobby!
Tips on Food Styling Tips for Beginners
Now, let us finally get onto some very basic food styling tips for beginners that I have curated for you guys.
There is an entire section devoted to food styling in my book- Bake with Shivesh that I have specially curated for all my lovely people out there.
1. Use Ingredients as Props
Using ingredients in pictures are a great indicator of what goes in the recipe.
Position your ingredients in a manner that people can tell that the cake uses said ingredient without even looking at the cake.
Here, you look at the muffins and you know it could be pear muffins because I have kept pears in the background. I have also used crushed pecans and ginger because it all goes into the recipe. Without the pears or the pecan, one could not have possibly deciphered that these are pear muffins with pecan crumble.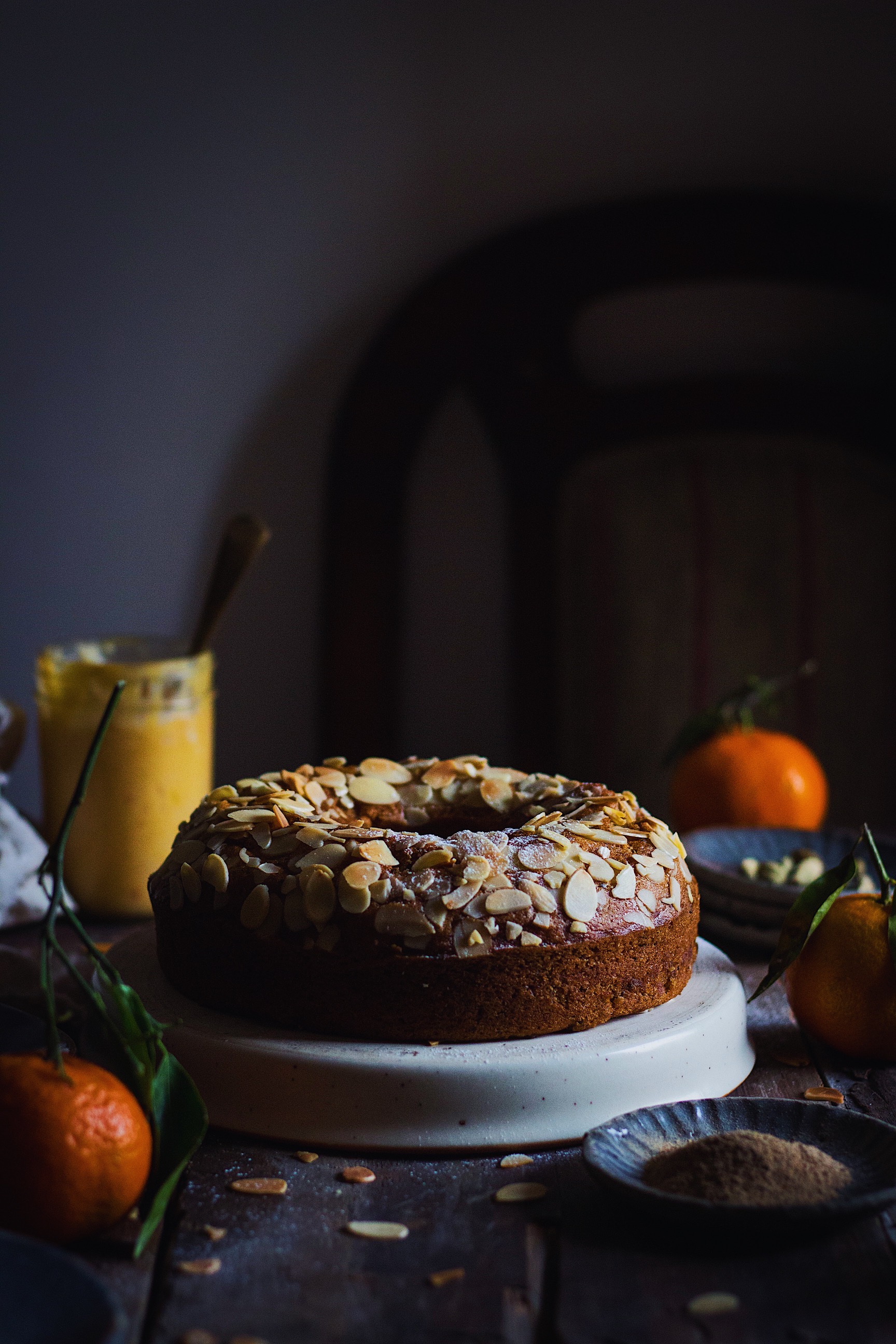 For an orange cake like this, make sure you keep some oranges in the frame so that your readers take one look at the cake and they can tell that it's an orange cake even without actually reading the title. I have also used some flaked almonds in the background to show that this is a Vegan Orange Cake that uses almonds in the recipe.
2. Add Depth in your Pictures
Whenever you are styling a picture, make sure that you keep all the elements at different and varying distances from the camera. If you end up placing them in the same line, your frame will look very flat. But once your elements are at different distances, you add a lot of depth to your frame and make it very interesting.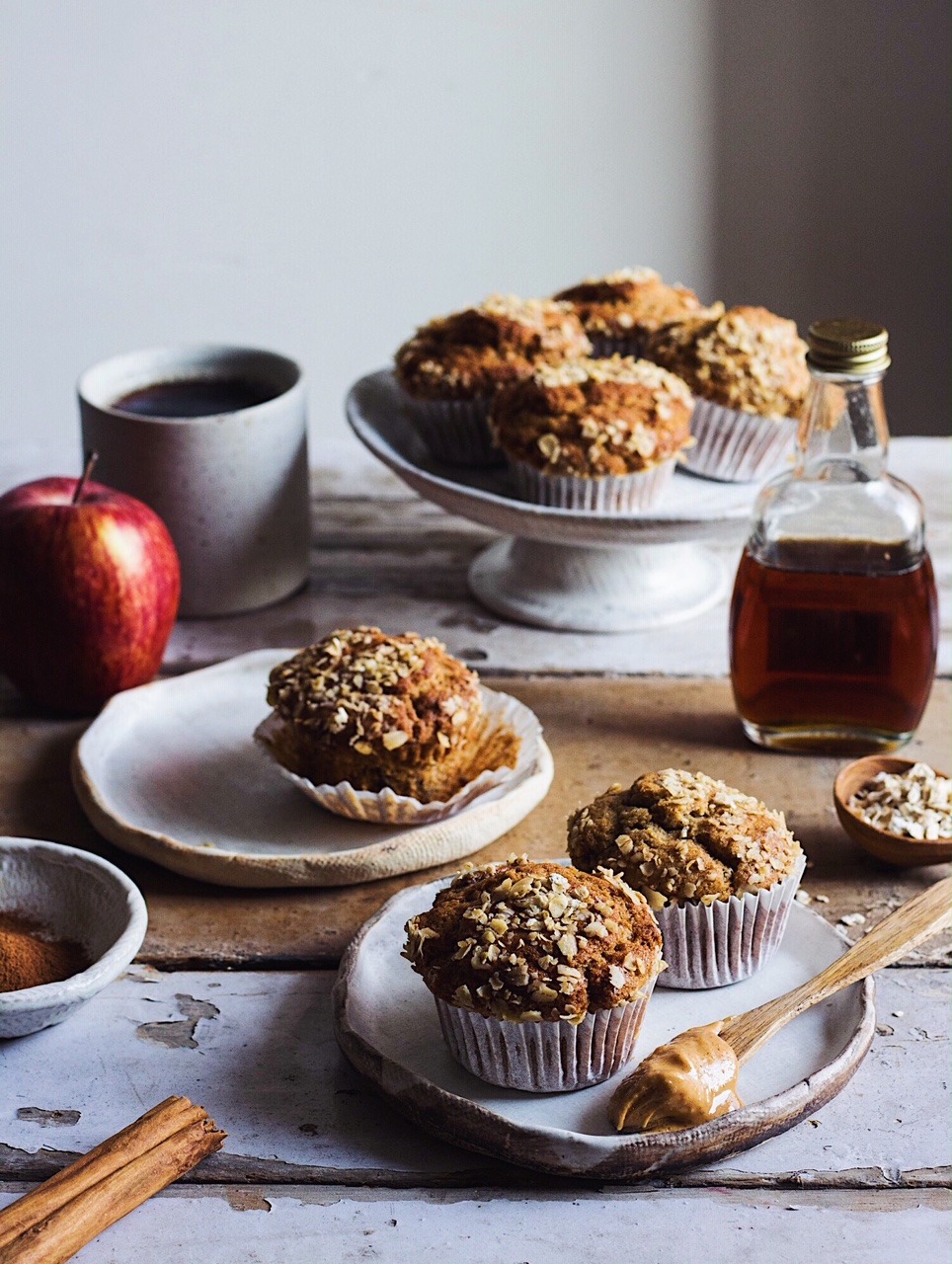 In this picture of Apple Muffins, I have used placed sets of muffins at three different places. Imagine the disaster I would have probably created if I would have kept seven muffins in one row- my picture would have turned out to be extremely flat and monotonous.
3. Add Height
It is very important to add elements of different heights to cut and avoid having a monotonous and a rather flat finish to your picture.
Experiment with the length of your dessert to the length of your props- from ingredients to crockery.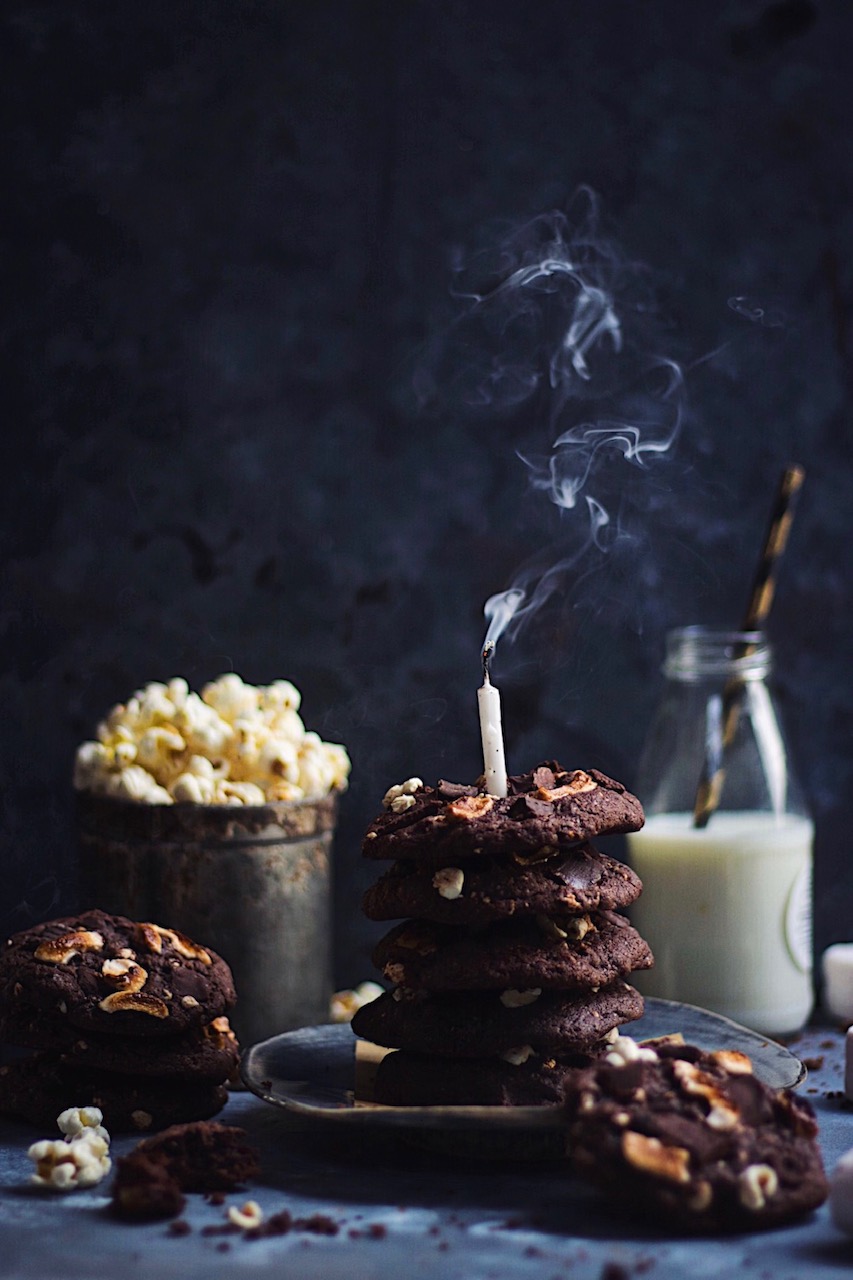 In this image, I have two different sized stacks of these popcorn cookies. I also have used a milk bottle and a popcorn tub in the background- all of different heights.
4. Use the correct Fabrics
I love using fabrics in my pictures but its very important to use your fabric correctly or it can end up looking too overpowering. I recommend using something like linen because you can shape it the way you want and add the folds and curls which add a lot of flow to your picture.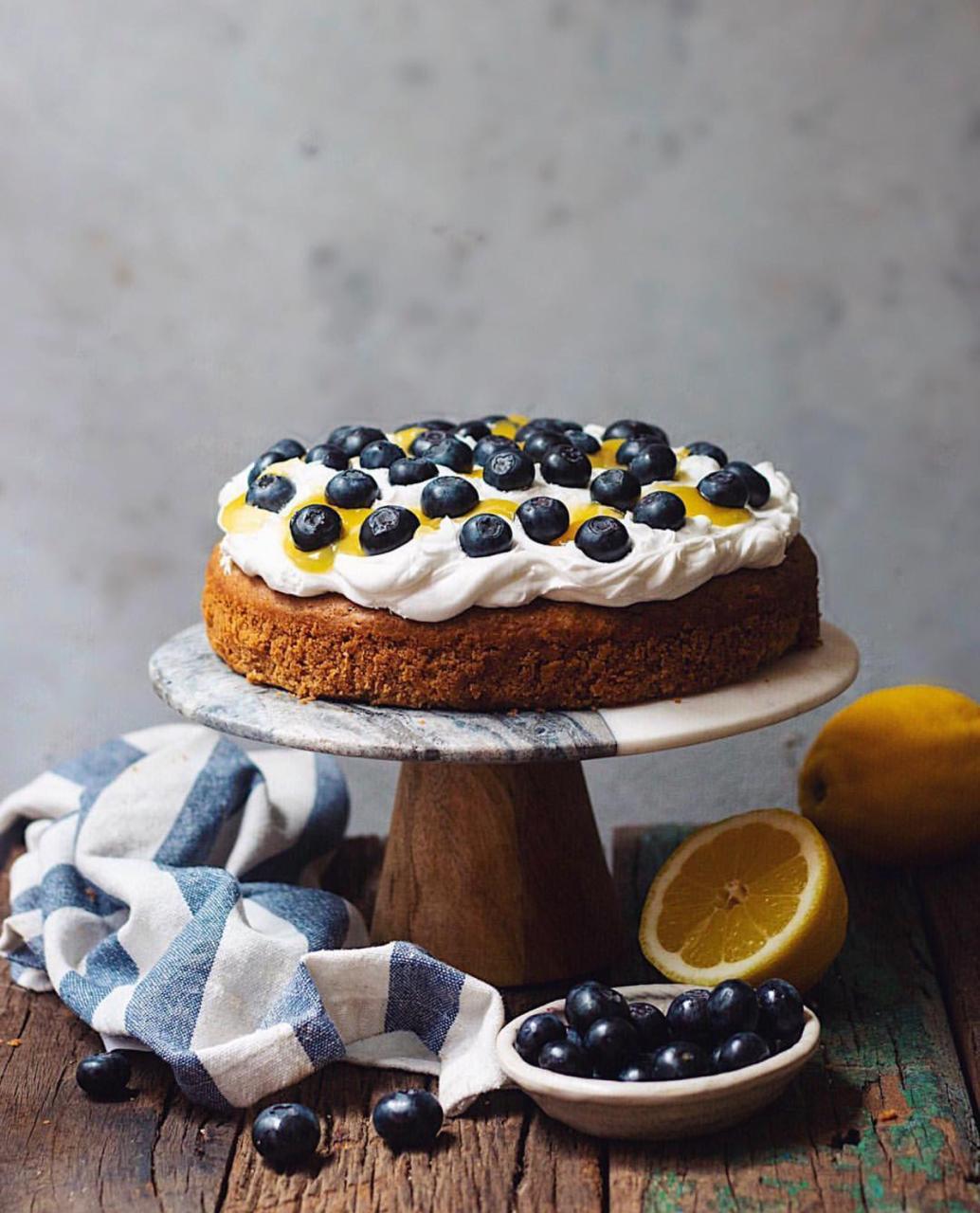 5. Using the right Props
Props can literally make or break the frame. Always remember that your dish is the star, the lead protagonist of the picture and the props are only and strictly the supporting actors. Make sure your props aren't too big and neither too shiny because they will end up taking away all the attention from your dish.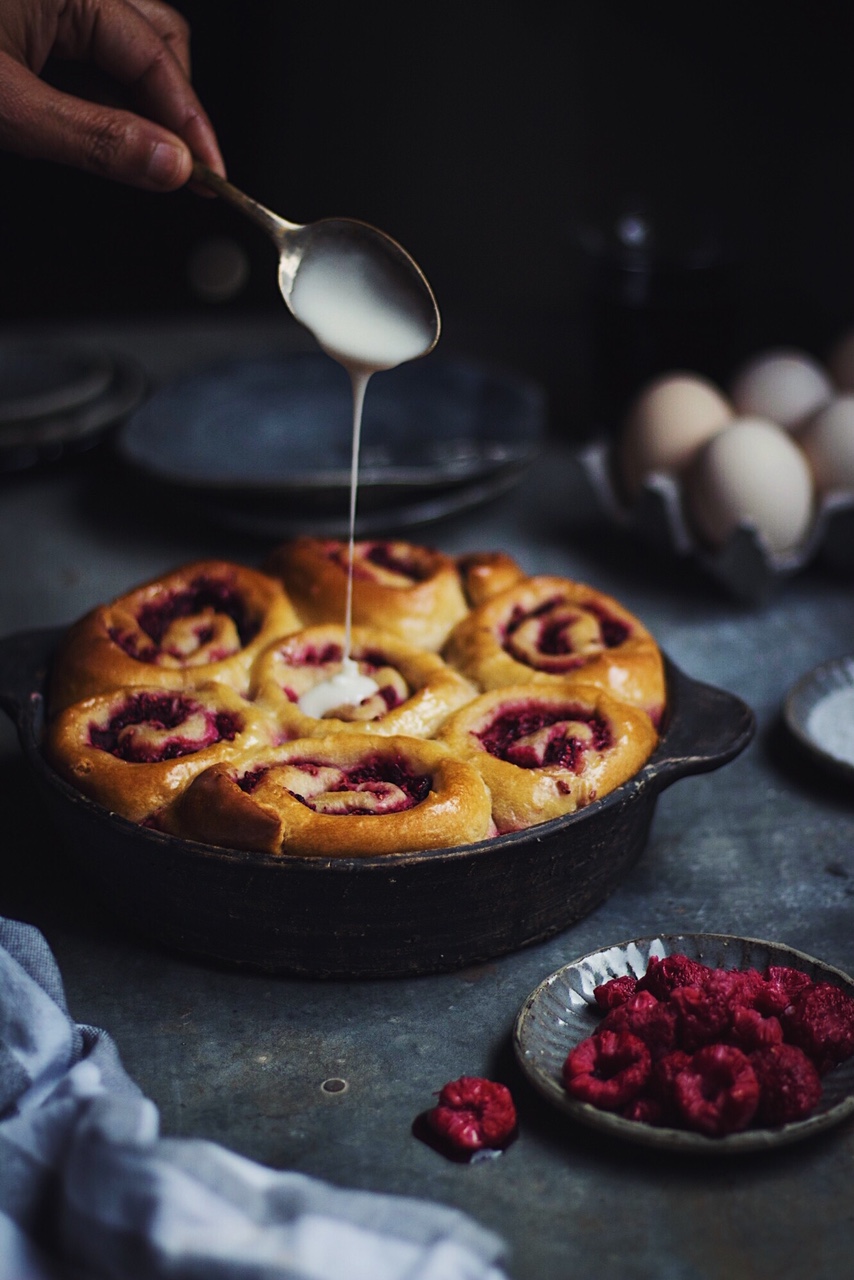 The breakfast rolls here is what requires the maximum attention. If I would have used shiny crockery or jazzy props, the attention would have deviated onto other things- not what you ideally want.
This summarizes my top five food styling tips for beginners. I honestly think that anyone can become a good food stylist with the right imagination and a knack for food photography. These tips on food styling for beginners is just the beginning of a marvelous journey that only you, yourself can maneuver.