I have been baking for as long as I can remember, I started when I was 16 and there has been no going back ever since. When you have been doing something this long, you know what works for you and what doesn't. That being said, I have my share of favorite baking tools that I've come to love in my years of baking and I know that I cannot do without these staple tools in my kitchen! When I started out, I had a lot of baker friends and mentors who guided me about the right techniques and tools, which made a huge difference to my baking skills.
If you're a baker like me, then you've come to the right place because you guessed it right, we're discussing baking tools!  These are some of the things I absolutely swear by, and use almost every time I bake, irrespective of what I am baking!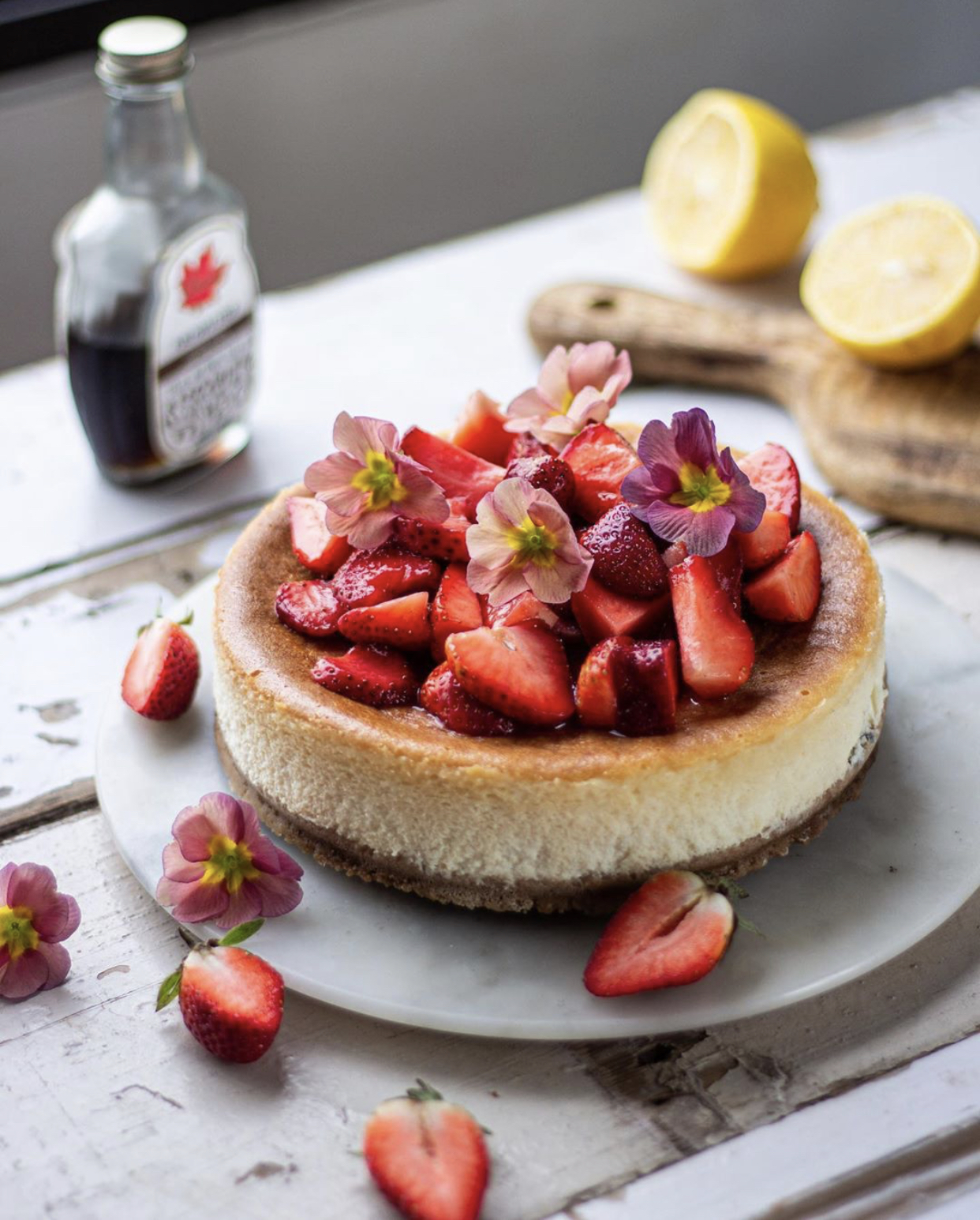 Why do you need baking tools?
The equipment that you use when you're baking is quite a huge time saver and makes sure everything runs smoothly! Imagine having a scrap a bowl of batter with a ladle – it just doesn't make sense. This is when a good spatula comes handy. Similarly, decorating a cake without a turntable is possible, but will take twice the amount of time. If you want to save time and spend it in things that actually matter, you gotta invest in the right equipment. And when you do, here are a few tips to take care of your equipment –
Always ensure that your baking equipment is clean
Daily usage of flour, butter, and other ingredients cause a build up of grease on the baking tools. So make sure you clean everything thoroughly at the end of every day. Doing that makes sure that your tools have a long life. The practice of deep cleaning every once in a while also makes sure your tools last longer!
Make sure you use your baking tools properly
I know most of us are frequent bakers here. But if you are not, make sure you check out some online tutorials on how to use the baking tools. If the product comes with a manual, read that properly so that you are well aware of the care guidelines as well prevent yourself from any harm that may potentially be caused by the baking tools.
Follow kitchen safety measures
We've all been there! When we get so much in the spirit of baking and we end up touching a very hot oven or get a cut from a sharp knife. No matter what tools you're using or not using, it's very important to be safe in the kitchen and to not hurt yourself when baking. Baking involves a lot of heat and tools which are sharp. So make sure to be be slow, safe and enjoy the process!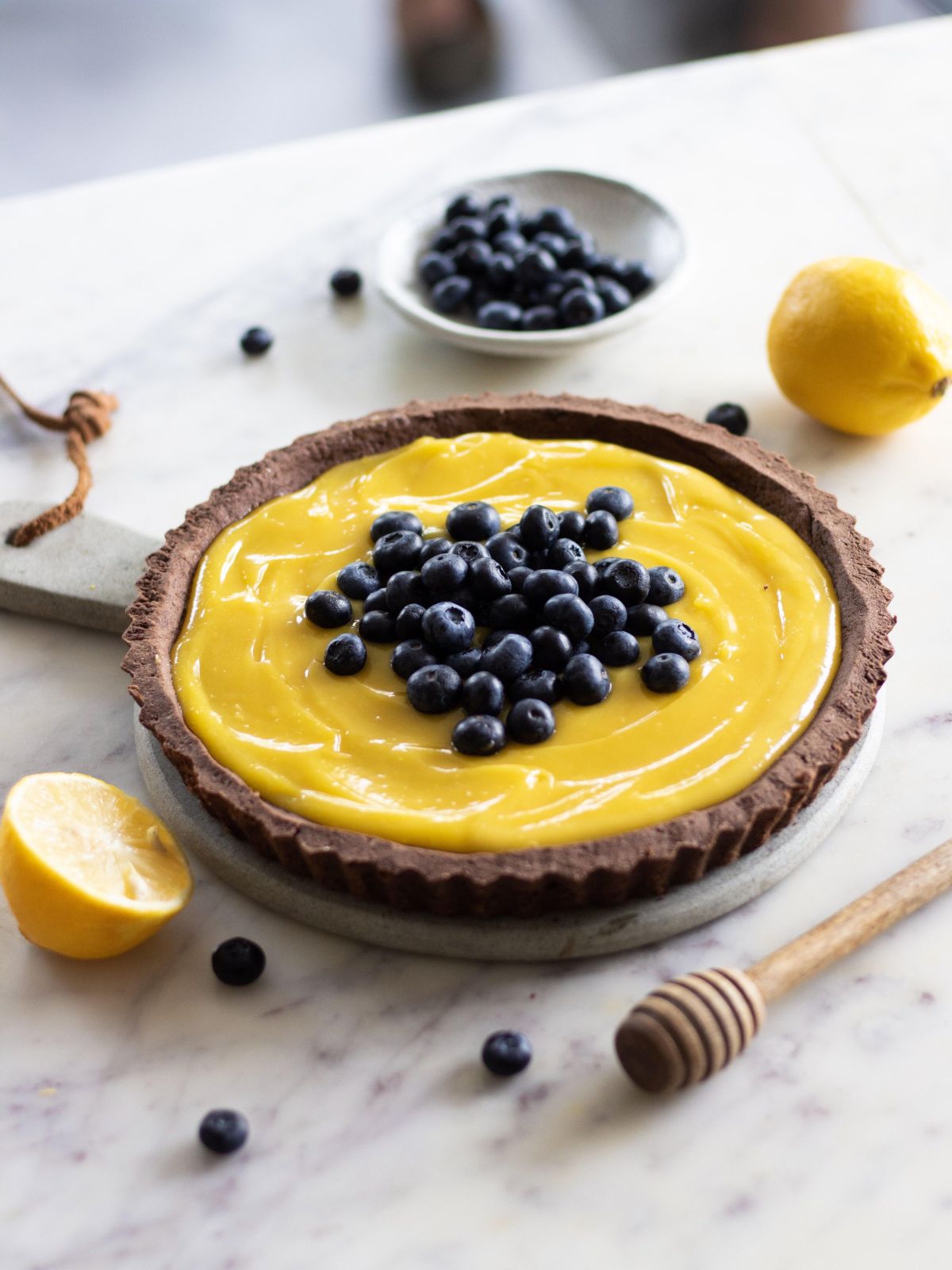 IMPORTANCE OF BAKING TOOLS
I read somewhere that "​a well-equipped cooking environment is the cook's best friend either it be the home or restaurant. When you have the right ​baking tools​, you feel at ease and stay focus on preparing the ​dessert." ​And this is so true. One of the problems you might feel during baking is a break in continuity which is caused by confusions regarding measurements or because of the time that goes into shuffling through your drawers to figure out the right equipment that will help you combine your recipe. But, exactly how easy will your life become if you have everything right in front of you- from the measured ingredients to the right tools for whipping up your dessert. I think baking only gets tougher for those who make it like that. If you have the right tools and the right motivation, you're pretty much sorted!
Where can I buy these baking tools from?
Now now! This is a question that has many possible answers. The best place where you can get possibly everything for your kitchen is Amazon. I buy most of my baking tools from Amazon and I absolutely love the products because they come in such a good quality! Plus, you can find almost everything there- from basic cake pans and spatulas to professional tools like silicon pastry moulds! But if you live somewhere Amazon doesn't deliver, then you can check out your local suppliers, they too have a lot of good baking tools!
If you are just starting out and want to understand the basic baking tools you may need in the kitchen, then you can check out my articles on Basic Baking Tools.
10 baking tools you must have as a baker
Here is my list of the tools you must get your hands as a baker –
1.Silicon Mat 
A silicon mat is made of a high-quality silicon and it is used for making cookies and macarons. It helps them from not spreading and hold their texture. It is actually a better replacement of parchment paper as it is reusable. Whether you are baking cookies or kneading dough, you can use silicone baking mats. To use it on a tray, just place the mat on a baking tray before putting your cookies, macarons etc. on it. If you think that the dough may still stick to the mat, then spray the mat with a non-stick spray before placing. So if you're just looking for a silicon mat to get for your kitchen, you can get it here.
2. Bundt Pan
If you're looking for a stunning, show-stopper dessert, you should definitely invest in a bundt pan. Since the middle of bundt pans are hollow, most of the batter touches the sides of the pan and result in quite a crusty edge that not only tastes fantastic, but makes frosting / icing look so beautiful. I think one of my favorite recipes that I have made so far in a bundt pan is the Pecan Bundt Cake.
I actually got mine from Singapore but I came back and saw that it was much cheaper on Amazon! So if you're here (and anyways we cannot travel anywhere else right now), you should definitely check out this Bundt Pan.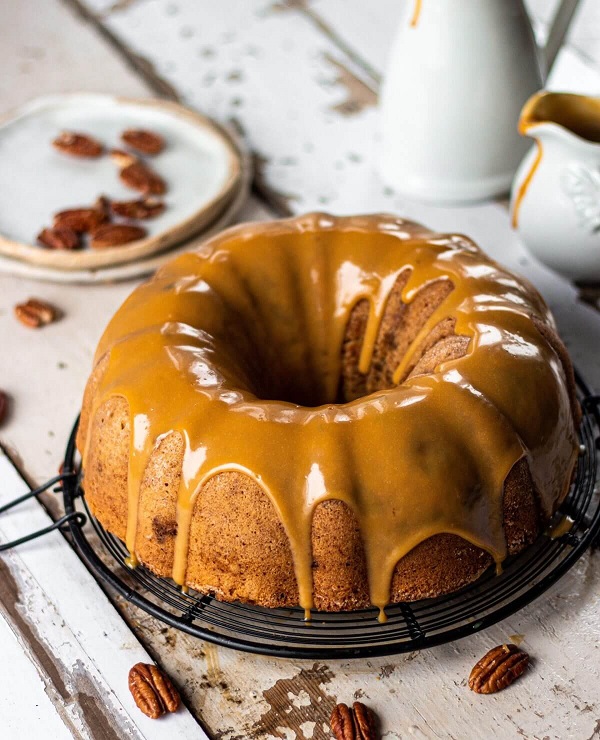 3. Weighing scale
For the longest time, I was using a very old pink and blue kitchen scale. So I finally mixed it up and bought a kitchen scale which was presentable and instagrammable. It is super compact and very useful when you want precise measurements for your recipes.
I know most of us are very used to using cups and spoons for measurements, but metric is much more accurate if you're a professional baker or are planning to start a bakery. It'll definitely help you to weigh your final product and price it accordingly! You can get a good kitchen scale here.
4. Turntable
The thing that I'm surprised about the most is the fact that I never owned a turntable! I have been making layered cakes since so many years now but I always frosted them on the cake stands I have. So when I finally bought a turntable, it made my life so much easier and better! Not to forget the time I saved decorating my cakes, which gave me more time to enjoy the shooting process and of course, eating the cake! If you're looking for a good turntable for your kitchen, you can buy it here.
5. Palette Knives
I got my set of palette knives as a gift but I have been using them quite often and they make frosting a cake so much easier! Palette knives for cakes are an equivalent of pen for paper in the baking world. Your work with palette knives get better with practice. But if you've never used one before, it could take some time getting used to them. But once you do, you're gonna love your cakes!
The ones I have are sleek and so beautiful to look at, so if you want them, you can get them here.
6. Cast Iron Skillets
Every baker and cook knows that they gotta keep at least one cast iron skillet in their kitchen staples. But if you're just starting out, then you definitely need to start out with a good quality cast iron skillet. The purpose of a cast iron skillet ranges from baking to even daily cooking, it's basically very versatile.
I bought mine years ago, but I still use them to make skillet cookies, brownies and I have even baked a bread in it. These are super heavy and call for a lot of maintenance, so make sure you read up on the instructions before buying them! If you want to add this to your kitchen arsenal, then you can purchase them here.
7. Blow Torch
This is one baking tool which I wanted to get my hands on for the longest time! I feel this is not much of an essential baking tool but I still love using it so much for torching my meringues and marshmallows.
I bought one from Foodhall years back, but I definitely love the one I got from Amazon more. It looks more professional and heavy duty, so you can buy it here.
8. Springform pan
Gather, cheesecake fans! This is one tool that I recommend every baker to go buy right now, if you don't have one already! A springform pan is a such an important baking tool if you like making cheesecakes, mousse cakes and frozen cakes. It has a lock and a removable base, which leads to a beautiful cake with smooth edges.
I bought mine in three sizes so that I have variety but you can buy just one and this is where you can buy them!
9. Frosting tools
I bought a set of three really cool scrapers with designs on them. I use them quite a lot and absolutely love them. Once you run them on a frosted cake, you get a really nice, clean and professional look. These are particularly great for people who are just starting out with frosting cakes but get intimidated by different piping techniques and styles.
You can buy them here.
10. Bench scrapers
I use my bench scraper when I'm working with yeasted doughs, these are very helpful when you're shaping a dough as well as for cleaning your work surfaces as this will easily help you scrape off any excess dough off your counters!
I like my bench scraper to be heavy duty, stainless steel and of good quality so that it last long! You can invest in one too, get yours here.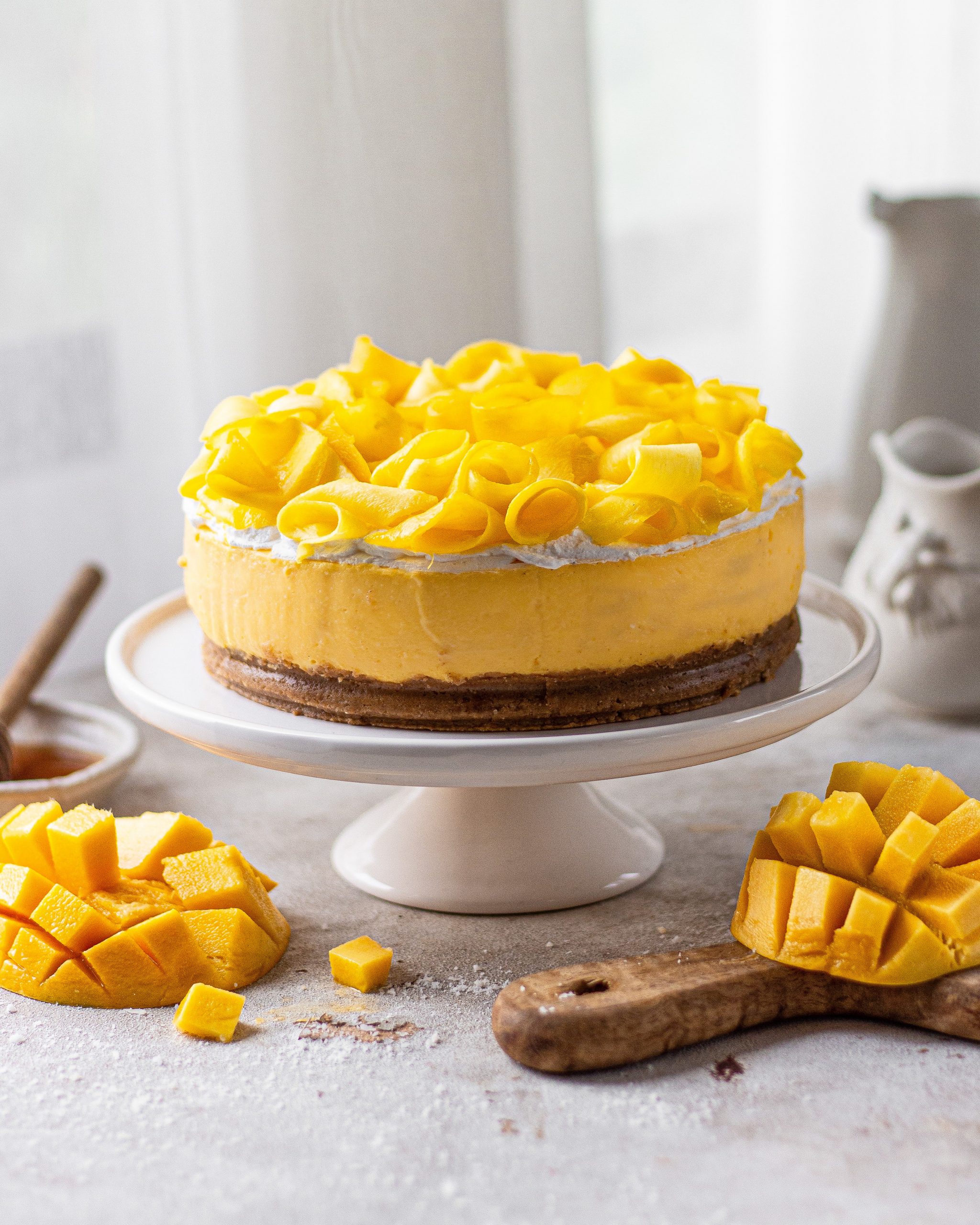 That's my list of must-have baking tools for all bakers! I hope this guide was helpful to you. Happy baking!