Who doesn't like a beautifully frosted cake on their birthday or a simple tea cake to go with their cup of coffee on a rainy evening? I know I do but most of us are super intimidated when it comes to baking cakes. I don't blame you at all, because when I started baking, I burnt batches and batches of cakes. They also turned out soapy and dense, believe me I can go on, but you know where I am going. It just doesn't go as planned sometimes.
If you've been a victim of the above mentioned cake atrocities, then this is the best place to be as in this article, we'll be talking about 5 cake problems and solutions. I'm hoping that after this article, you will become a more confident baker of cakes and be able to enjoy them more often without any fear of getting in the kitchen.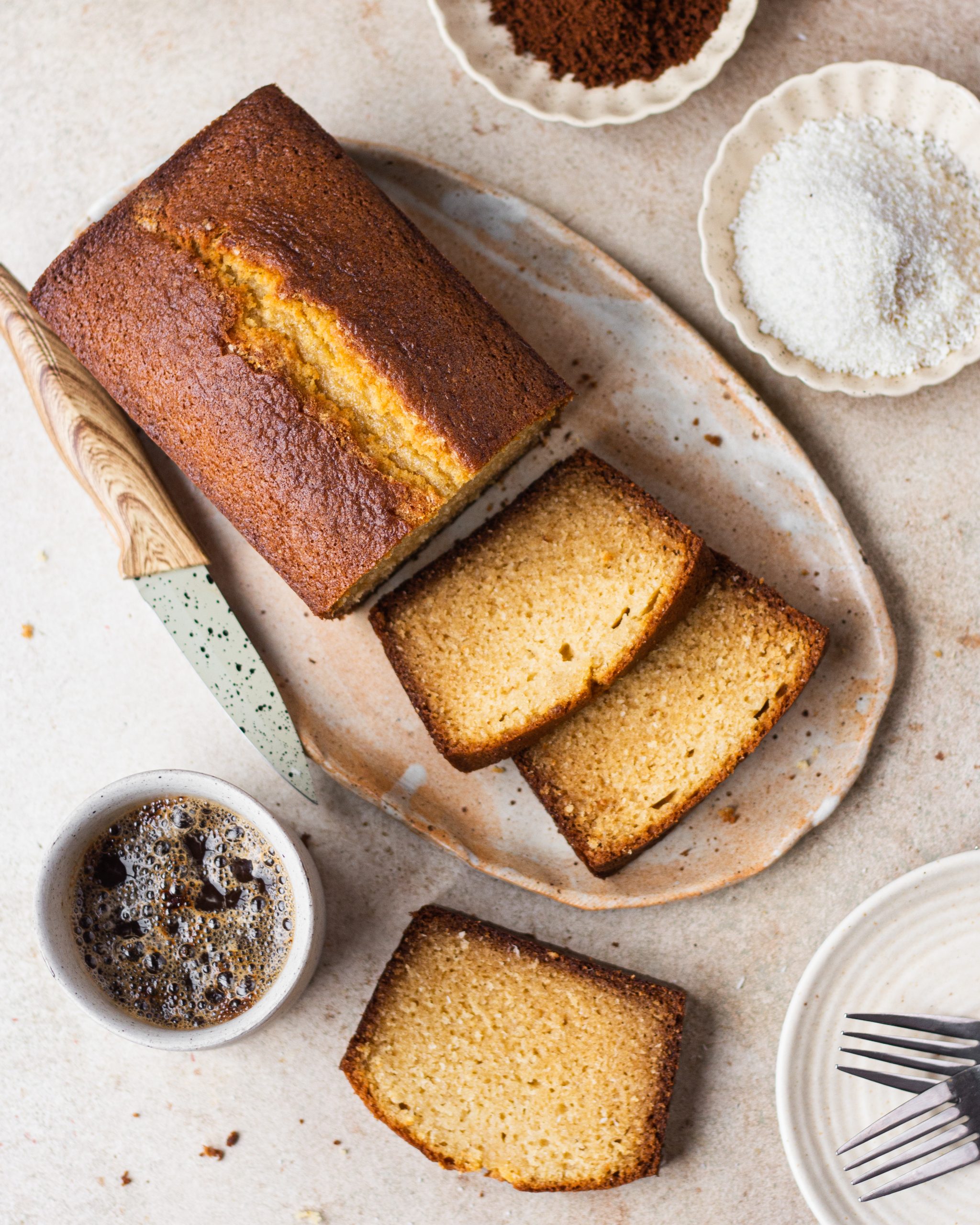 1. My cakes are too dense
I know this fearful moment a little too well – when you take your cake out of the oven, cut a slice and you see that it is not fluffy. It's gummy, almost sticks to your teeth. I know the horror! But let's understand what a dense cake is. A dense cake is basically just a cake which didn't get enough air in the batter in the first place. Maybe you forgot to add your eggs / egg substitute, or you mixed the batter a little too vigorously and let all the air out. Another reason why we get dense and gummy cakes is when we use a bad / expired leavening agent. Baking powder and baking soda come with an expiry date beyond which they become unusable and should definitely be discarded. Using too much flour than mentioned in the recipe also leads to cake being not as airy as you want it to.
Solution : The lesson here is to take your time here with the process. If you're using butter / oil and sugar in your cake batter, make sure you mix it well because this is where you're incorporating all the air in your batter. I recommend mixing it till you see the sugar dissolving nicely and becoming lighter in color – this is how you know that you've incorporated enough air. Before buying leavening agents, check for their expiry dates and go for ones which have a longer expiry from the date of packaging. To test if your leavening agents are working, you can test them by adding a teaspoon in hot water. If they sizzle, it means they are active! And last of all, stick to the quantities mentioned in the recipe! Baking is one thing you cannot eyeball ingredients in. You have to be precise and when you are, you'll never end up with dense cakes again.
2. My cake got stuck to the pan
It's almost funny how often this has happened to me, even after six good years of baking. And know, that I've baked almost a hundred cakes by now. But understand, that something or the other must have definitely been done wrong for this happen. Did you pop your cake batter straight into your pan before you greased / lined it? There you go. It's probably one of the biggest mistakes you can make when baking a cake. Imagine putting all that effort into making the batter and then a small mistake leads to you getting no cake at all! Let that never happen to you again.
Solution: I'll put this in caps lock, you HAVE TO GREASE / LINE YOUR CAKE PAN. What greasing essentially means that you brush your cake tin generously with a layer of melted butter / oil. I would recommend you go a step further and line your pan by placing a circle of parchment paper at the bottom of the cake pan and also placing parchment paper on the sides. This will make sure you never get a cake stuck to your pan again. Sometimes, on a bad day, it may still happen despite you going all the way through and taking all precautions by lining your pan. This is where you need to invest in really good quality baking equipment because it'll help you get an evenly baked cake and allow the greasing process to happen smoothly.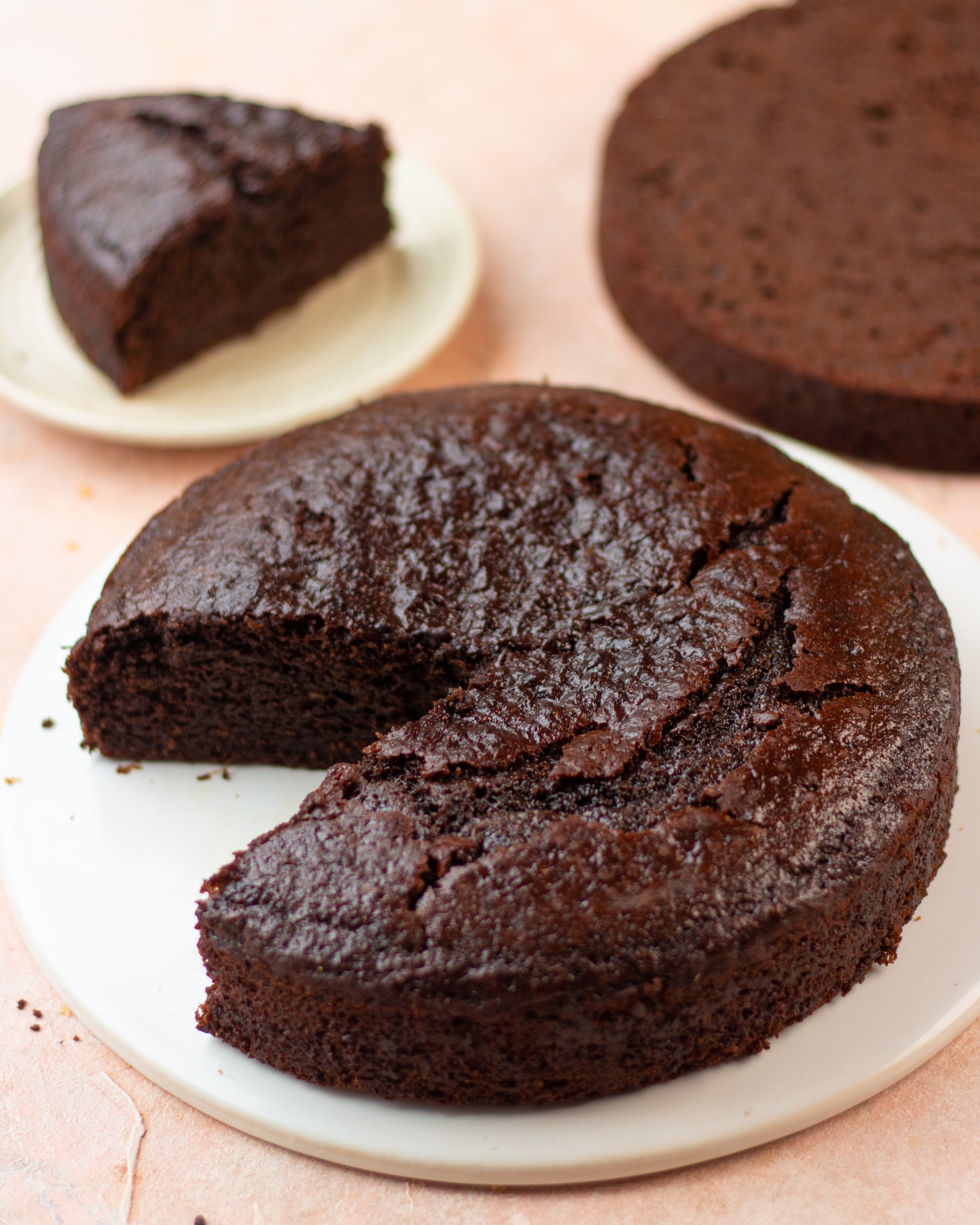 3. My cake is sunk in the middle
I am someone who loves to stand by the oven and watch my cake bake. It's one of my guilty pleasures in life that I wouldn't trade for anything at all. The beauty of batter rising and becoming a full, instagram-worthy cake is something else for me. But imagine, you're standing beside your oven and you see your cake rise to the top, only to sunk in the middle slowly and steadily. I panic, you guys! And in attempts to save my cake from disaster, I've taken it out midway sooo many times which led to the cake sinking even more.
Solution: Sunken cakes always signal to uneven oven temperatures for me. So what I do here is, go to my baking best friend – an oven timer. It tells me if the temperature inside the oven is actually the temperature I wanna bake my cake at. If it is above or below, you need to get your oven checked! Also, do not take your cake out when it is baking and specially before it hits the 15 minute mark. When you take your cake out midway, it leads to fluctuation of temperatures between the oven and outside. Your cake is baking at 180 degrees celsius and you suddenly take it out and expose it out to room temperature. It won't fix your cake, it'll sink it more!
4. The top of my cake cracked
This is one problem a lot of you come to me with and I thought I would definitely address this in my cake problems article as it is that common! Now, I love a rustic cake with a beautiful crack on top more than anything else but then you're baking for a super important event / occasion, you want your cakes to have a beautiful domed top. I truly understand the struggle more than you think and the solution is simple.
Solution: Cracks are often culprits to ovens which are too hot! You may be keeping your cake on the wrong rod, thus making the cake nearer to the upper rod. This will give it too much heat from the top and give you a bad crack on the top. So make sure you're placing the cake on the centre rack with both rods on. This will give the cake equal amounts of heat from all sides. And if you feel that you're still getting cracks, then check the temperature of your oven using an oven thermometer. If it is above the temperature you wanna bake your cake at, you gotta get your oven checked.
And if you're making a frosted cake, what you can simply do is slice off that crack and get a perfectly leveled cake. To know more about leveling a cake, check out my article on how to level cakes.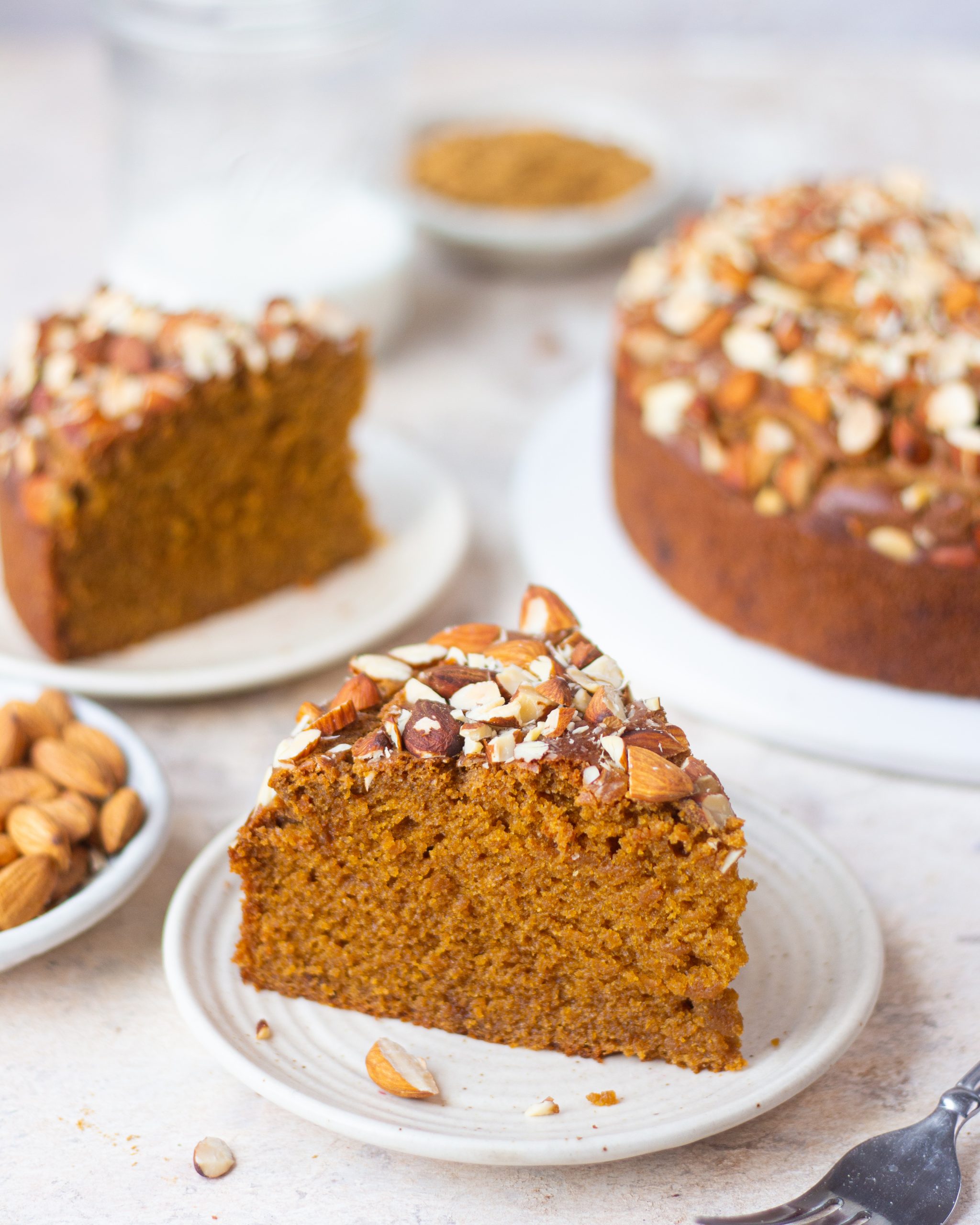 5. Toppings in my cake sinking to the bottom
There's nothing more wonderful in the world than a cake baked with fresh fruit, I absolutely loveee my strawberry tea cake. It has fresh fruit studded in it and as the strawberry season is almost gone,  it's the perfect time to make it before the season ends! But toppings in a cake can be finicky as they are heavy and can sink to the bottom while baking and you won't that picturesque cake you were looking and baking for.
Solution: When you're baking a cake which needs to have some toppings, you need to choose a batter which has a heavier consistency. What this will do is hold the fruits and keep them from sinking. Also, fruit which have too much water / moisture have more tendency to sink than fruits which are lighter in terms of water. So choosing the right kind of toppings to compliment the cake batter is super important if you want your cake to be nicely studded!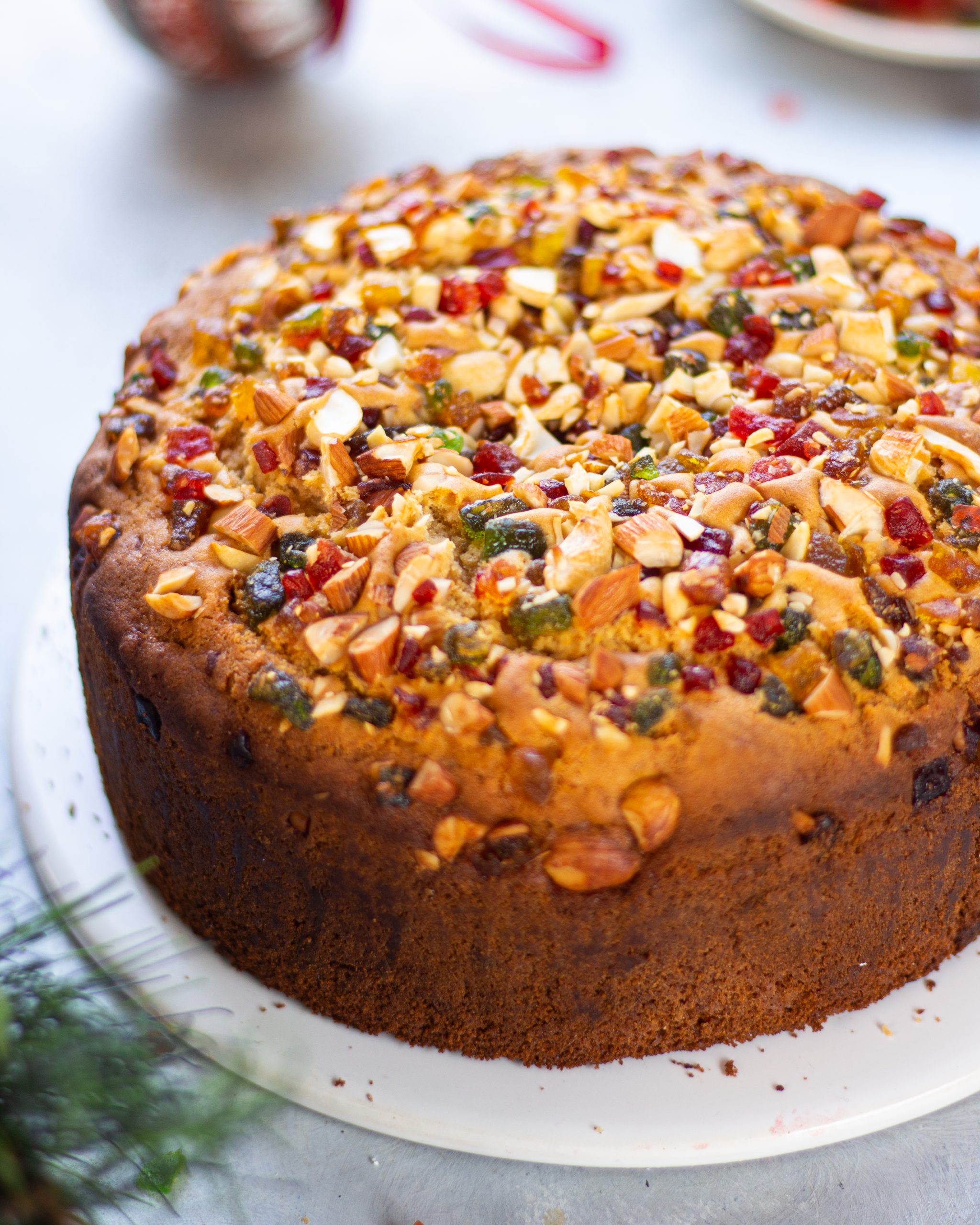 And there are 5 most common cake problems and my solutions on how you can fix them! If you have any further questions on baking, leave them in the comments and I'll try my best to answer as many as I can! Happy Baking.